How To Find Bugs That Impede Your Site Promotion
Serpstat Site Audit VS Competitors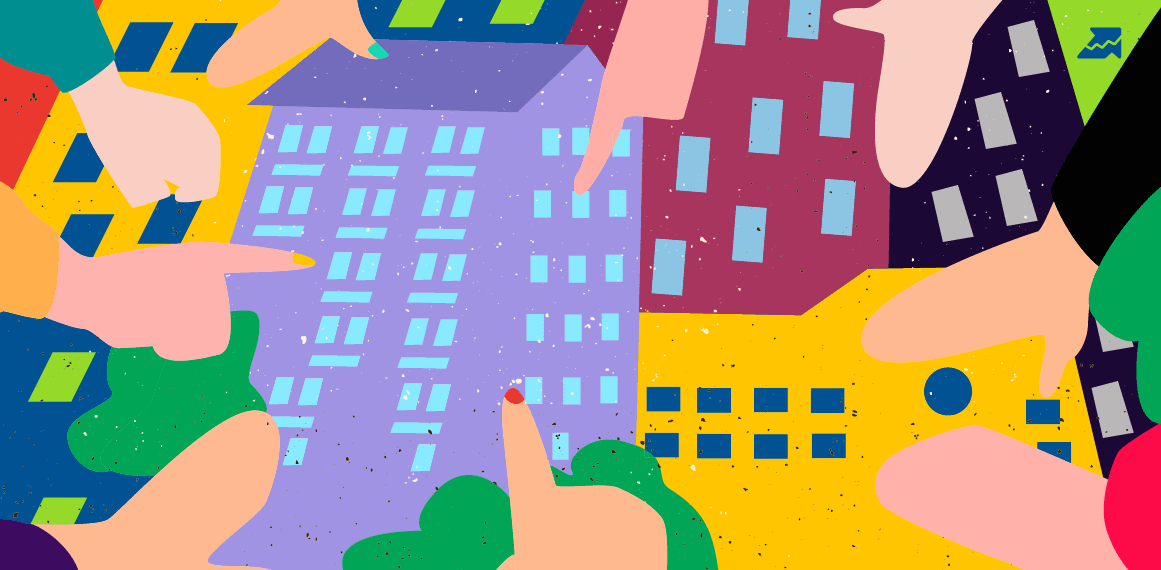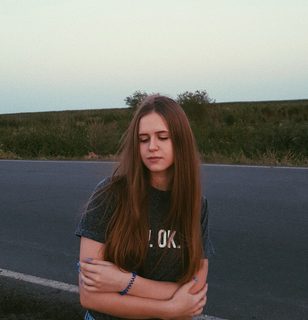 Stacy Mine
Editor at Serpstat
Serpstat Site Audit is a helpful, easy-to-use and fast tool that allows you to see the quality of domain optimization, find optimization errors and ways to fix them. In this article, I'll tell you about the advantages of Serpstat Site Audit in detail and present the comparison with competitors. Let's go!

How To Find Errors On JavaScript Pages: JS Rendering Is Now Available In Site Audit
Previously, SEOs could not check pages with JS scripts for technical issues with our Audit, because it did not see the content there. Now the tool can render JS pages and check them for technical issues! Read more about the update and why you need it below.
Our specialists will contact you and discuss options for further work. These may include a personal demonstration, a trial period, comprehensive training articles, webinar recordings, and custom advice from a Serpstat specialist. It is our goal to make you feel comfortable while using Serpstat.
Problems you can solve using Serpstat Site Audit
Site
SEO Audit tool
is a complex tool that allows you to make a comprehensive site analysis. Here I collected the main problems that Serpstat can help you with.
Find critical errors that impede your website promotion.
Serpstat now shows 66 types of issues divided into categories and 3 levels of priority: high, middle and low. These levels show how strong the issue affects the page ranking in a search engine.

Estimate the level of site optimization by a set of criteria and SDO Score
. It is a parameter created by our analytical team that shows how well a domain is optimized based on the correlation of the total number of issues and how critical they are to the number of all possible issues on the site. Thanks to this report you can get a general idea of the situation on your site.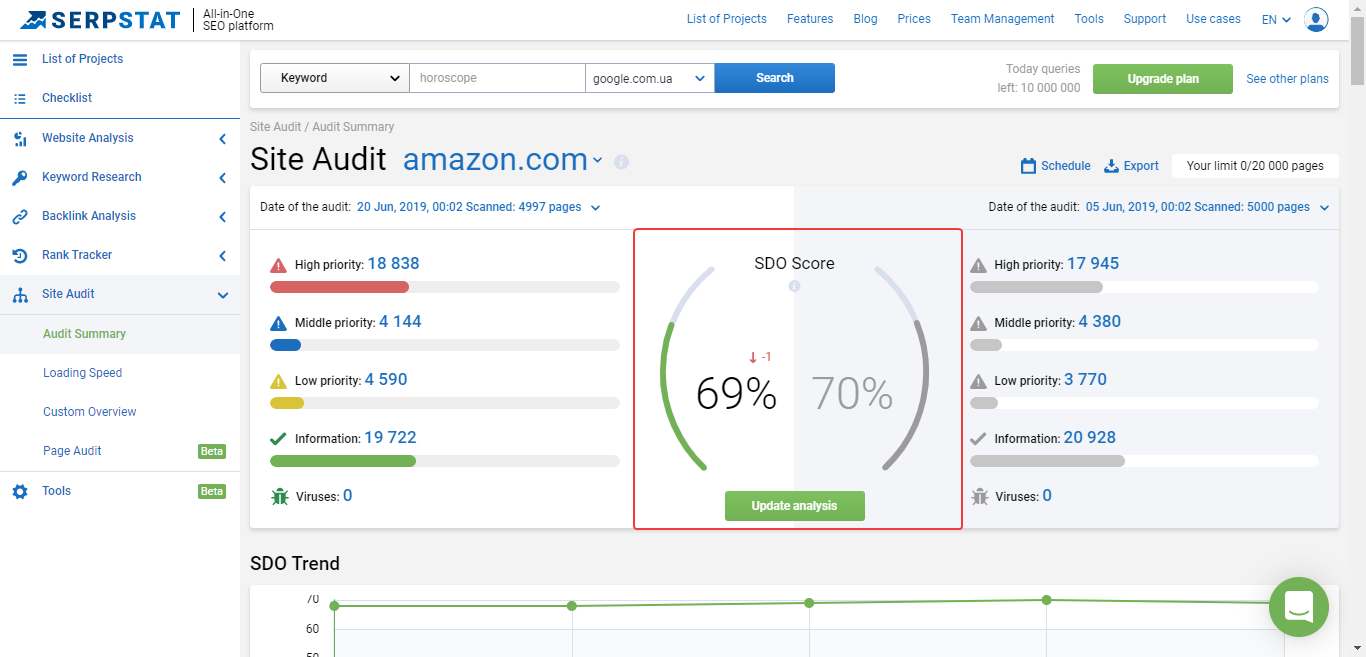 Conduct a quick analysis of a potential customer's site to determine the amount of work.
You can offer your SEO services to a potential customer and show the issues that need to be fixed.
Control the work of your vendors with automated reports.
If you ask your SEO what kind of work he does on the site, the fraudster will name the task that is invisible to the average user. For example, changes something in the code or optimizes tags. You can check the types of errors your vendor is fixing using a site audit. With automated reports, you can keep track of every detail.
Track the growth dynamics of the site optimization level.
You can see it on the SDO Trend graph that shows you the overall site optimization level. You can also click on any issue and see the issue history graph.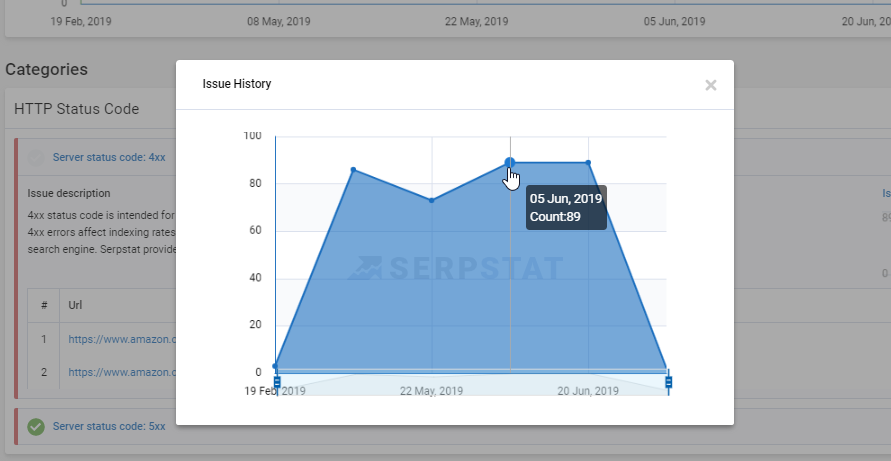 Export reports and schedule newsletters with audit results reports
. Export Audit Summary report to XLSX and get the issues for all pages in a single file. You can get reports by email (if scheduled.)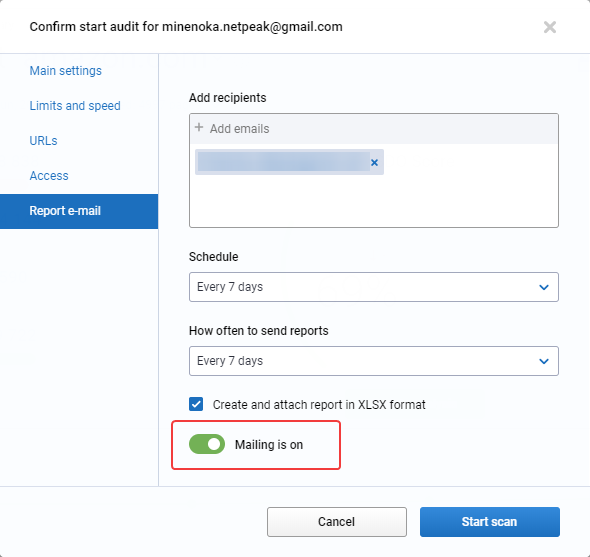 Get recommendations on speeding up site pages for computers and mobile devices
. The Loading Speed report shows you the main technical issues that can negatively affect the main page's speed. The issues are as well divided by categories - mobile and desktop, and priorities - high, middle and low.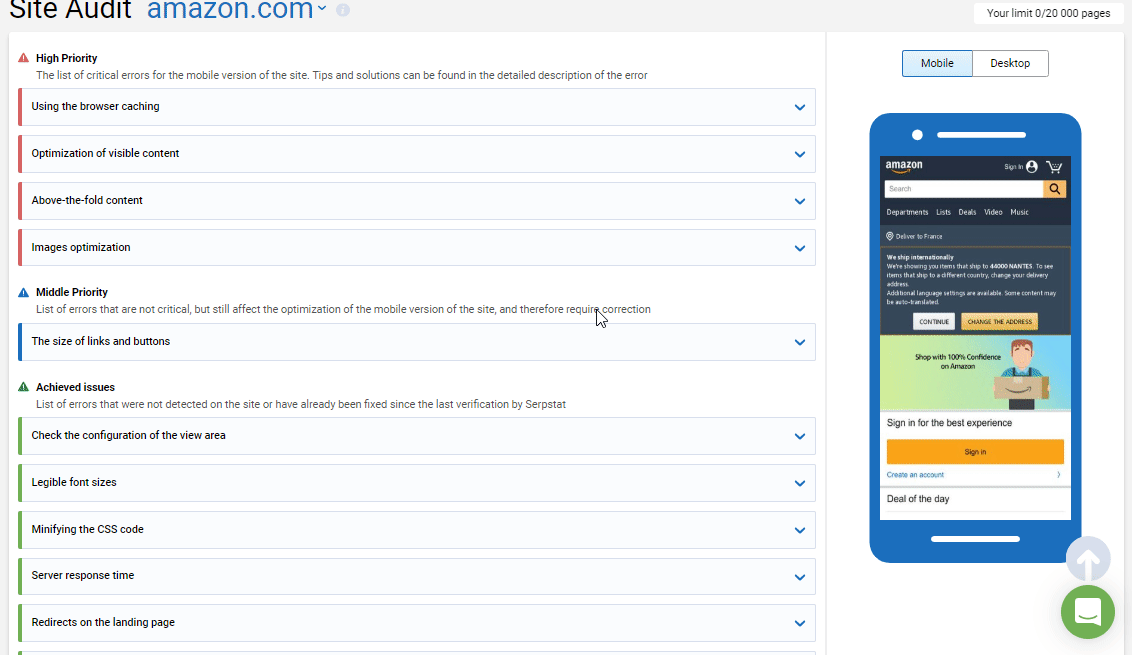 Carry out an express one-page audit of the site and check the effectiveness of bug fixes for a specific page
. Page Audit is a unique feature that allows you to conduct an instant in-depth analysis of your page, addressing several ranking factors, identify the errors in optimization and fix them. The data you receive will show how effective the individual elements of a page on your site are and which ones need to be improved.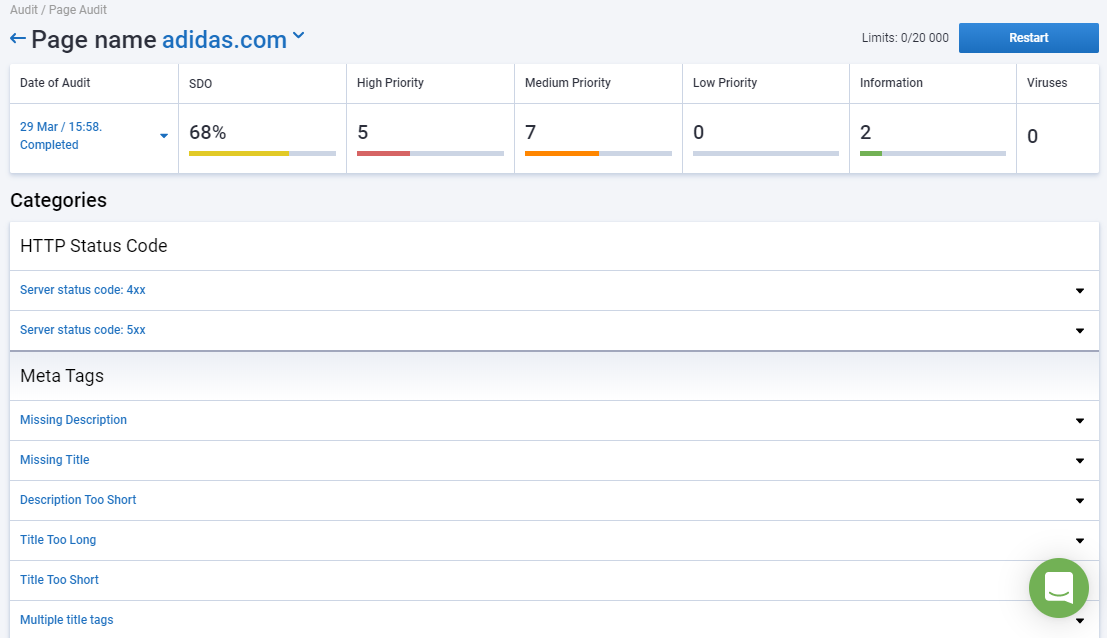 Page Audit provides you with advanced opportunities for competitive analysis. For example, if you don't understand why the competitor's page ranks better than yours, you can evaluate your disadvantages and make appropriate changes.

Advantages of Serpstat Site Audit
Description of every issue and a way to fix it
. Click on the error and you'll see a list of URLs containing this problem, issue history graph, and a detailed report. Moreover, in the
How-to section
of our blog, you can find a detailed description of issues and a step-by-step guide about fixing them.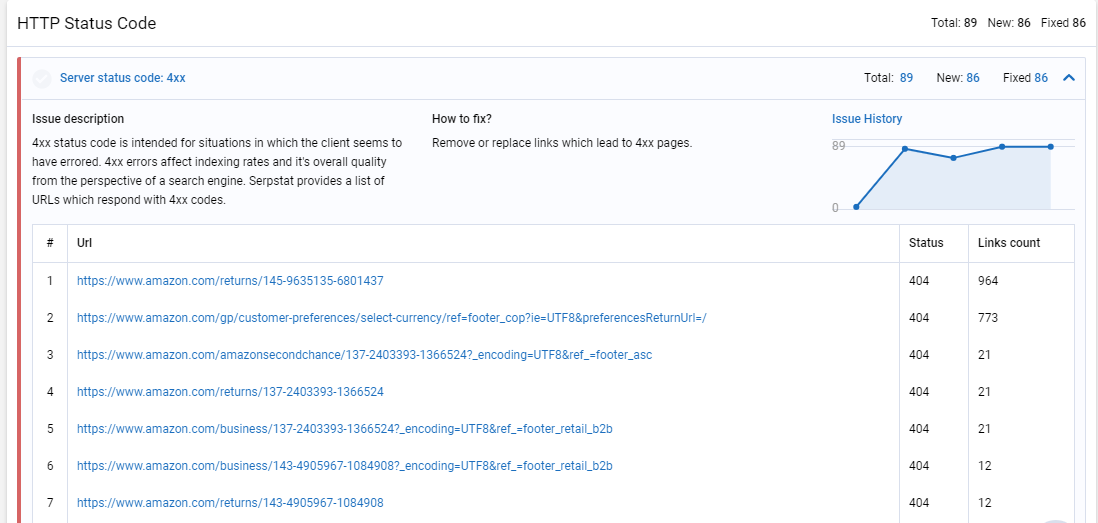 Clear and handy graphs
: page depth, redirect types, canonicalization, status codes.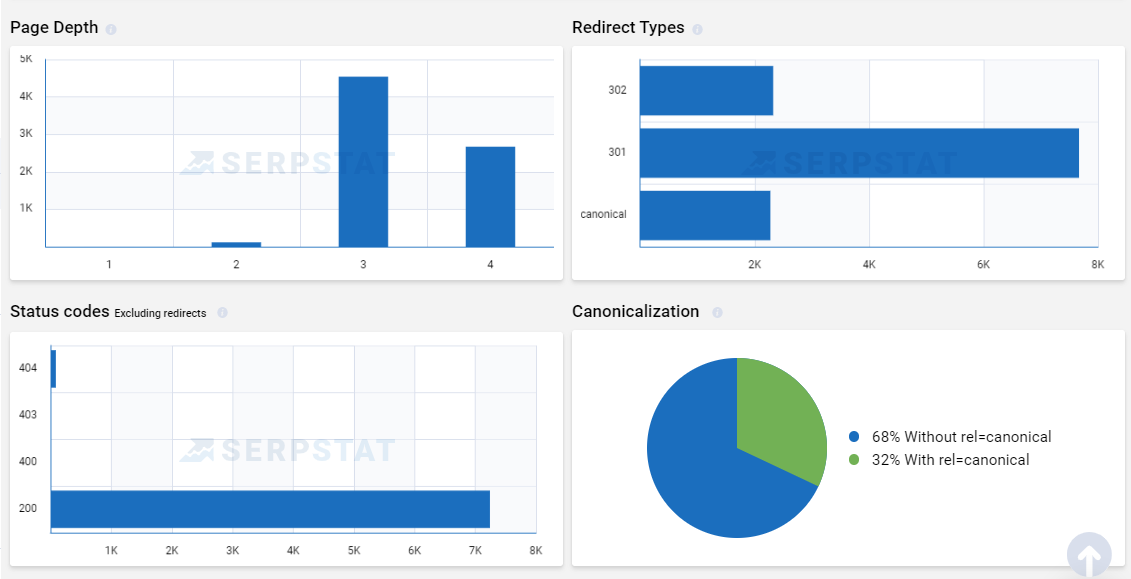 Custom Overview report
. In this report, you can filter links and see the issues found. It allows you to select the parameters you need, filter the data and export only the information you need for a detailed analysis.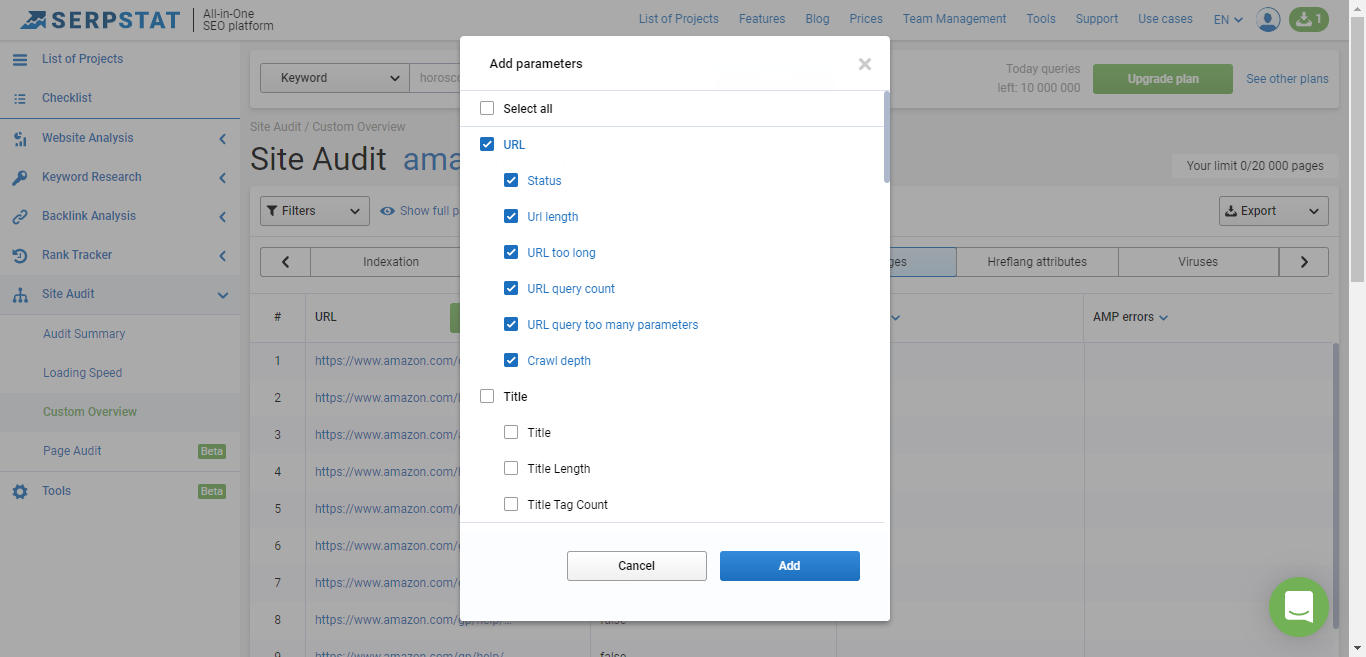 The largest number of checks among all competitors (66.)
The most popular types of issues that Serpstat Site Audit can check:
*swipe to see how the reports look like
HTTPS Certificate:
HTTPS pages link to insecure HTTP pages, self-signed certificate, pages with insecure password input, etc.
Markups:
Open Graph, schema, Twitter Card
Server Parameters:
Problems with www in domain address and HTTP/HTTPS Issues
Indexing
: proper use of canonical tags
Handy settings.
You can set the audit according to any of your needs. Our basic settings include:
Crawl duration
(you can limit the crawling time)
Crawl depth
(you can set the crawl depth and the robot won't go to pages located at a specified distance from the main)
Comparison with competitors

We collected 3 dashboards that show you the comparison between Serpstat and competitors. You can see tables comparing checks, settings and prices.
*Swipe left or right to see the tables.


Personal demonstration
Leave a request, and we will conduct a personal demonstration of the service for you, provide you with a trial period, and offer comfortable conditions for starting exploring the tool

As you can see, Serpstat Site Audit is a handy, easy to use tool aimed at checking the technical side of your domain. Serpstat has the largest number of checks among all competitors (66) and affordable price which makes it an outstanding tool designed for your productive work.
If you have any questions or suggestions, please leave a comment or contact our support team!
Learn how to get the most out of Serpstat
Want to get a personal demo, trial period or bunch of successful use cases?
Send a request and our expert will contact you ;)
Found an error? Select it and press Ctrl + Enter to tell us
Cases, lifehacks, researches and useful articles
Don't you have time to follow the news? No worries!
Our editor Stacy will choose articles that will definitely help you with your work. Join our cozy community :)
By clicking the button, you agree to our privacy policy.