How-to

–

8 min read

–

July 25, 2019
How to determine domain and site ages
Site and domain ages are not obvious but quite important factors which determine the place your site gets while ranking. Web search engines take into account ages of both the domain and the site. The older your site is, the more chances it has to show up in the top results. In this article, we will tell you the difference between these two things and how to identify each of them.
What are site and domain ages?
It is important to differentiate site and domain ages. The latter is quite easy to identify. It is calculated from the moment the domain has been registered. The site age starts after the first indexation of a given domain.

In most cases, the site is much older than its domain because site owners or webmasters may change domains and move sites from one host to another. That is why the site age is sometimes more problematic to determine. People often buy domains to set up new sites on them. Using relatively old domain helps to get better positions while ranking and will promote the site.

How to determine the site age
There are plenty of ways to determine the age of a site. So, let's consider the most accurate and viable of them.
On some websites, the year they were launched is indicated in the footer. In most cases, on a home page. This option is good for really old sites.
Find one of the earliest posts and look at the day it was published. You can also use a command «site:» in Google. This option is not so reliable, as many owners often delete older posts, plus they can be lost after moving to another domain.

Moreover, the site content and design may have absolutely changed as a result of rebranding and all the posts are likely deleted. Pages may look new, but the site may be really old.
Contact the site administrator and ask for the site age. The problem is that you never know whether or not they are saying the truth.
Use special online resources.
One of the largest world services is the Internet
Archive which contains data about almost any site since 1996. The service can show you how a site looked at a certain period of time. This information will help you determine the site age easily and compare the current and previous quality of its content.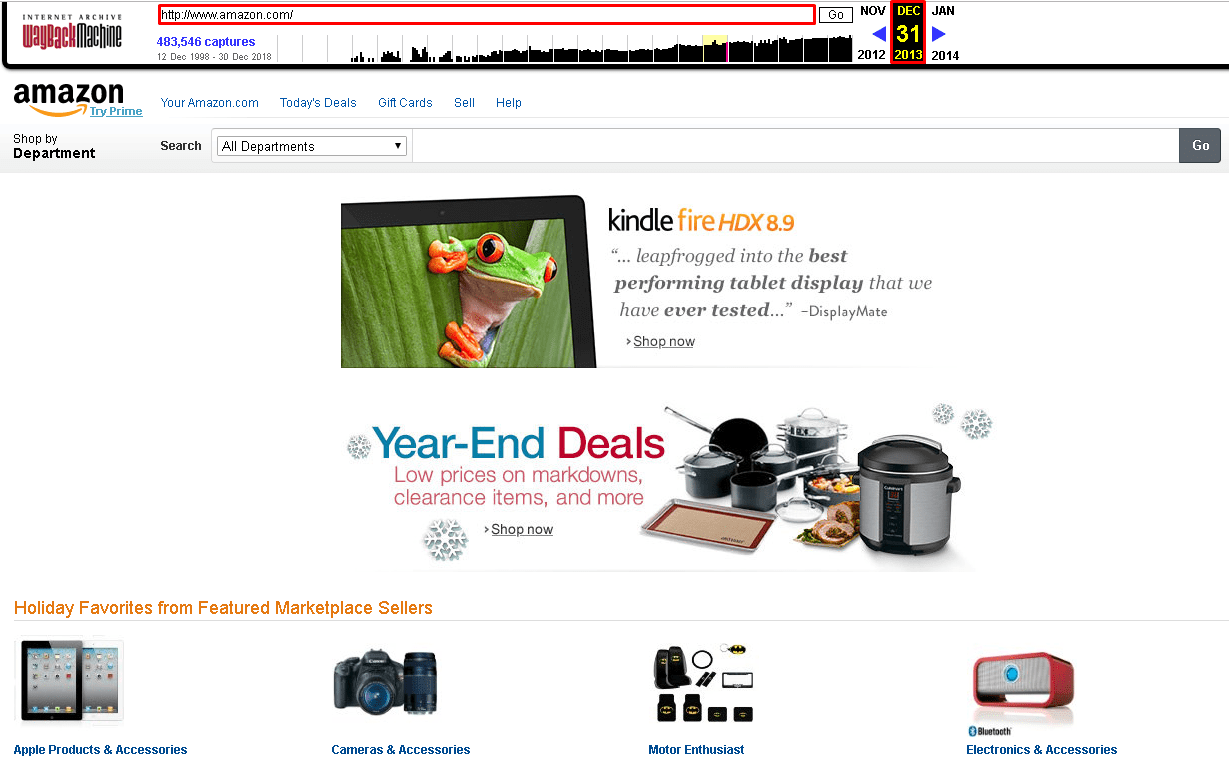 What domain age is better?
Creating a new website on a new domain is quite difficult and, in most cases, will take a lot of time. It is easier to buy the domain for a new site. It is already included in a search engine's data and it is considered more trustworthy. Such a site is much easier to promote in Google and other search engines.

To identify whether your site is trustworthy or not, you can use Serpstat. You simply put a domain of the site that is to be checked on the Serpstat home page and click «Backlink Analysis» in the menu. After the analysis is completed in the opened window you will see all the information concerning domains and subdomains of the site.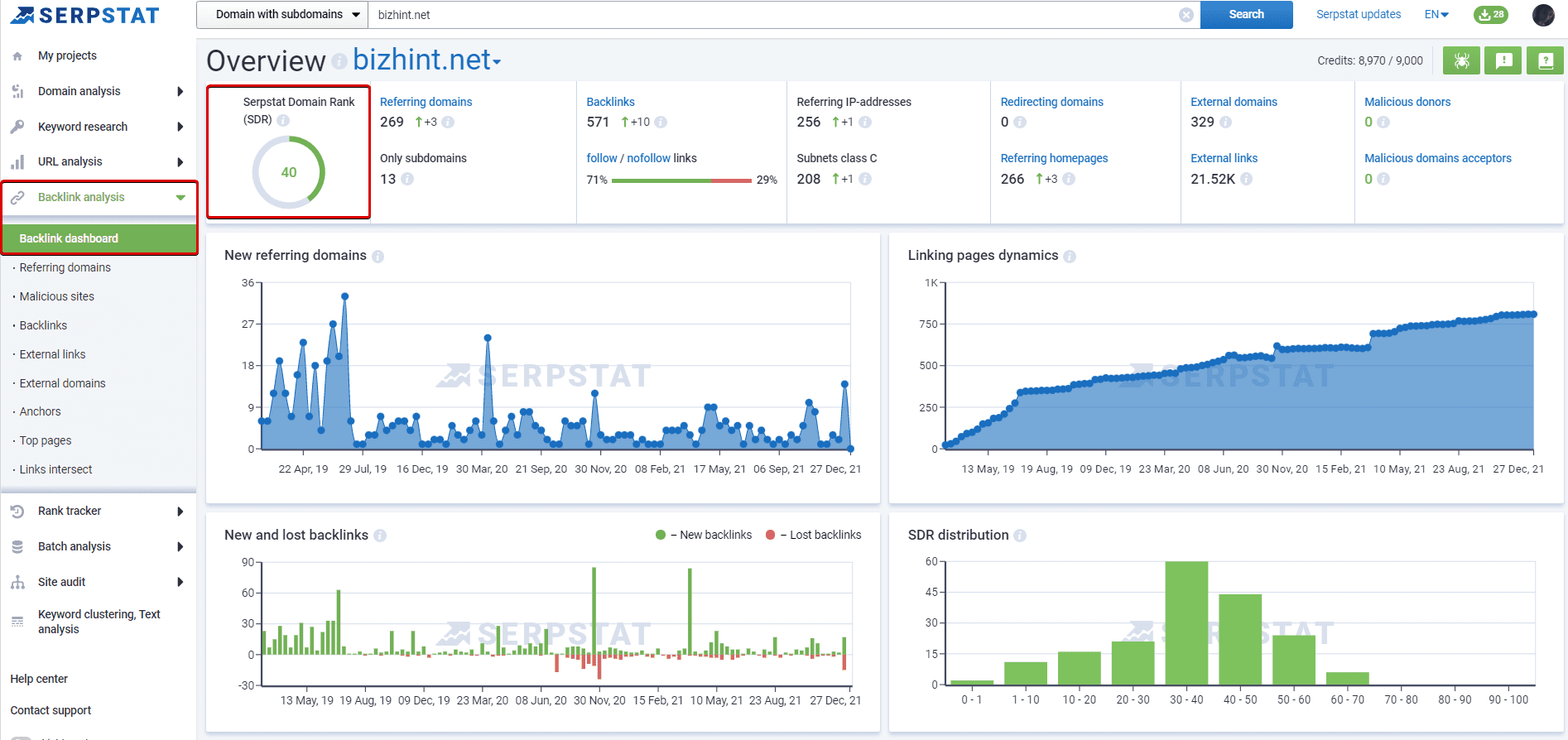 Due to information about new and lost links you can correct your SEO-strategy and increase its efficiency.

Also, there is a Serpstat Domain Rank, which shows an authority level of domain. Results are based on the quality of linked domains. The more authoritative they are, the higher is the site's rank.

Every domain has its own history. If there were infractions linked to a given domain, it may have a bad reputation among search engines. Moreover, such a domain may have some penalties, sanctions or be included in one of the blacklists. In this case, making the site as a leader or one of them is extremely hard and sometimes impossible.

A new domain is a chance to start over a new project without risks connected with bad domain image or history. But this is the most difficult and time-consuming option. Initially, you should restrict the number of donor websites in order to searchers could identify your project in an adequate way but not consider it as spam. All the links have to be highly qualified and verified. By the same reason, at first, it is better to purchase not more than 60 links per month.

How to identify the domain age
Doing this is much easier than determining the age of the site. It can be counted up to the nearest day. It is important to know if you are going to develop a new website on the already existing domain. The age will help you to develop a correct SEO-strategy and show you the exact measures and instruments you should use.
However, relatively young domains can also face problems with reputation and sanctions. Sometimes an address may be free just because its previous owner did not pay fees for using it.
Whois is a service which determines the domain age and helps to ease your work with domains in general.
Just put a domain name and the service will show you all the information. You will know the date of the domain registration, the owner's name, registrant contacts and lots of other pieces of information, which may be useful.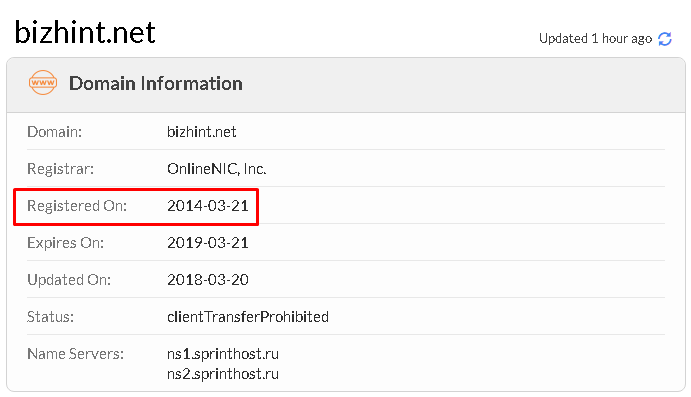 For successful optimization and adjustment, you have to know as much information as possible about the site. Especially if you buy a used domain. Bad history and a low level of trust may destroy all your efforts and cause undesirable results. To check it, you can use Serpstat service. It will show you the quality of your site, linked domains and general trust level of the analyzed domain.

It is better to check the quality of anchors and links involved in the promotion. The higher the quality is, the higher a trust level your website will have. It is about both new and already existing websites. Purchasing an old domain with a perfect reputation will stimulate the site promotion process, as search engines analyze all the information according to a given website and its address.

This article is a part of Serpstat's
Checklist
tool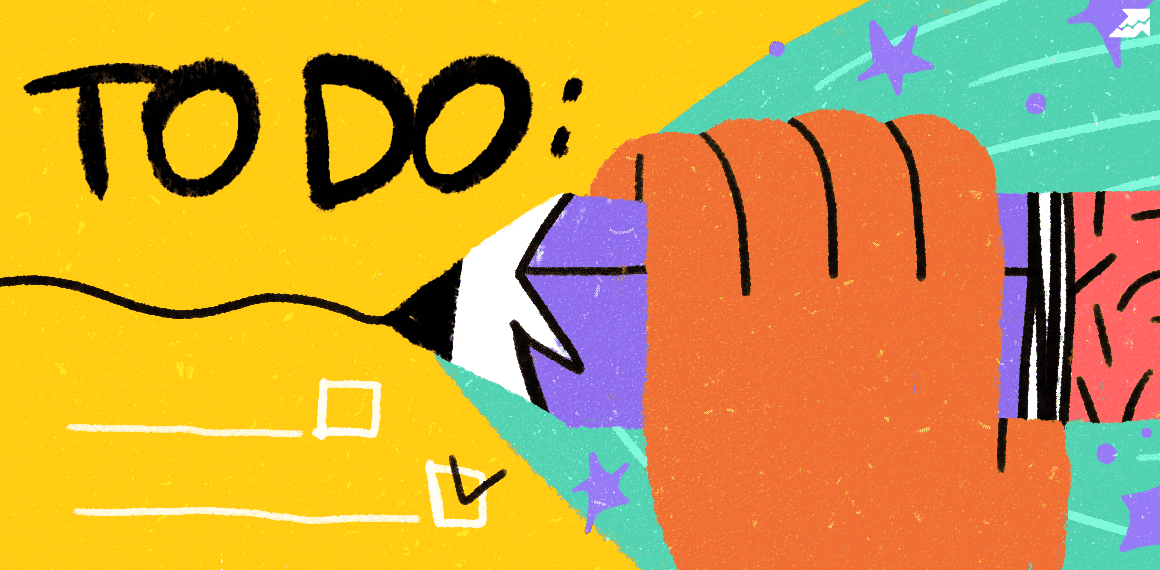 Checklist is a ready-to-do list that helps to keep reporting of the work progress on a specific project. The tool contains templates with an extensive list of project development parameters where you can also add your own items and plans.
Speed up your search marketing growth with Serpstat!
Keyword and backlink opportunities, competitors' online strategy, daily rankings and SEO-related issues.
A pack of tools for reducing your time on SEO tasks.
Found an error? Select it and press Ctrl + Enter to tell us
Cases, life hacks, researches, and useful articles
Don't you have time to follow the news? No worries! Our editor will choose articles that will definitely help you with your work. Join our cozy community :)
By clicking the button, you agree to our privacy policy.