// В этом файле есть те нужные стили которые в других файлах нет.?>
5 Reasons Why Positions In Google's SERP Are Different From What You See In Rank Tracker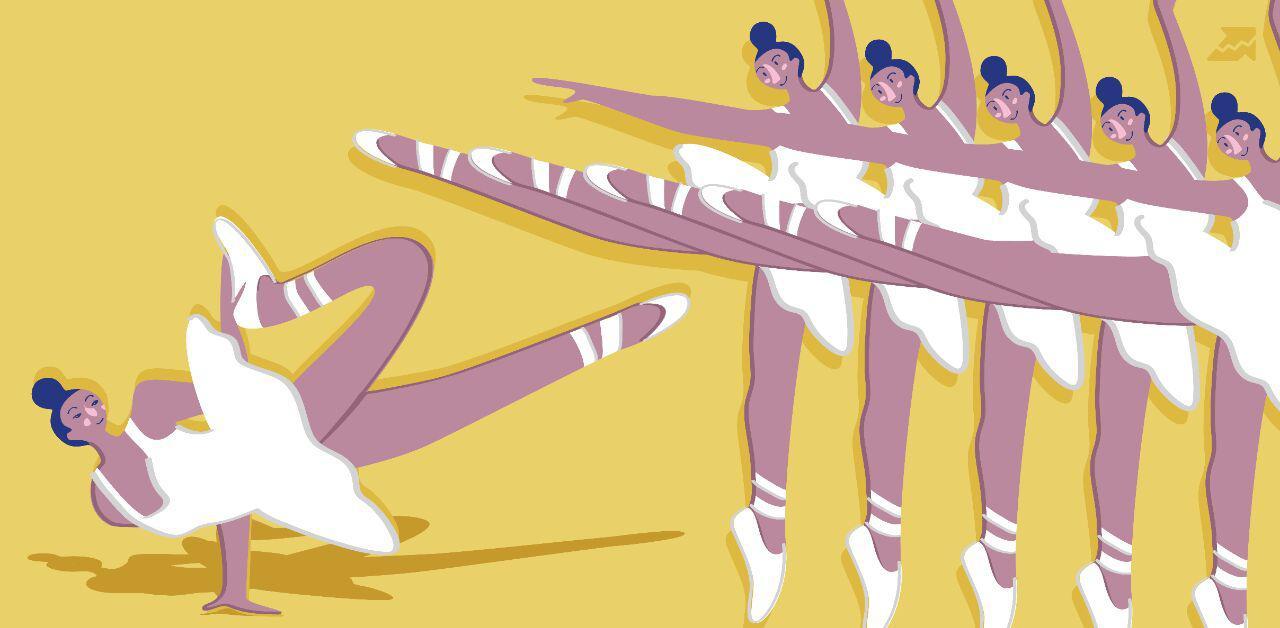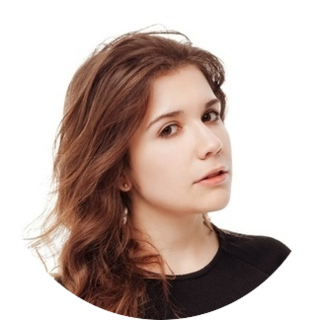 Elena K.
Chief Editor at Serpstat
"Why does rank tracker say that my website is on 8th position when it's really on 5th?" – this is a common question among those who use rank trackers.

There's a number of reasons why domain's positions in Google's SERP are different from what you see in rank tracker. Today we'll tell why it happens and show you how to check your domain's real position.
#1
Personalized search results
Google always tracks their user's actions online, which means it shows different results to different users. When you hit the search button, Google will use information from your search history to create a personalized SERP. It includes, but is not limited to, the following factors:
What websites you have visited;
How long have you stayed on those websites;
What were searching for on Google previously;
What is your current location.


Your personalized results heavily depend on the factors listed above and since these factors are unique for all users, search results may differ for different users.
If you want to keep your search results "clean" you can disable personalized search by changing settings of a search engine.
Simply go to
Google preferences
and set it not to show Private Results:

Or you can go to settings just under ther search bar and hide private results. It's a great way if you need to turn on/off private results regularly.

Alternatively, you can clean your cache and use incognito mode (Ctrl+Shift+N), this way Google also will not show the personalized results.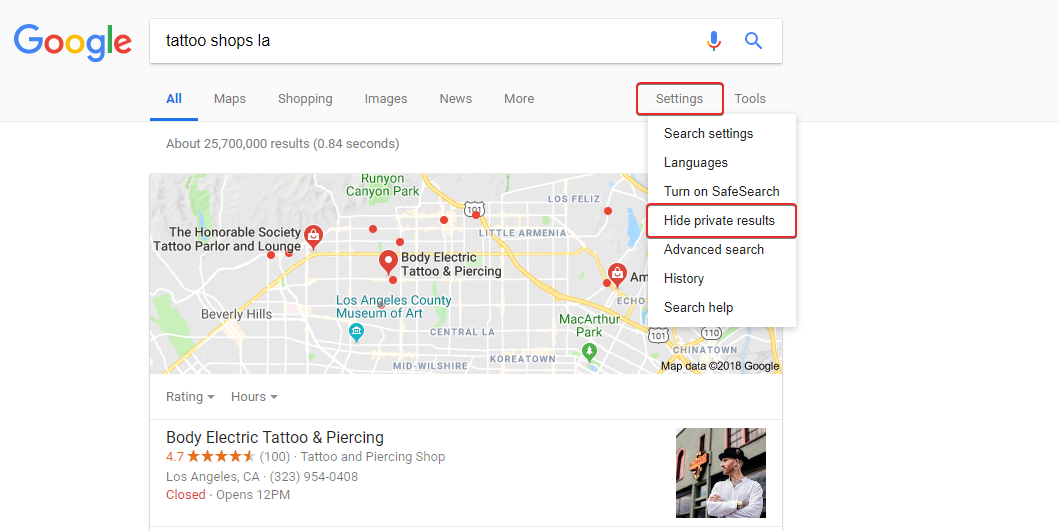 Search engines show different results, depending on your physical location. IP-address is usually used to determine your region and different
search volume for keywords
may be shown if regions settings don't match.
It can happen that Serpstat's rank tracker collects data from region #1 and you try to verify it by checking the SERPs in region #2.
How to check the region settings? If you're using Chrome or Safari browser, look something up on Google and scroll to the bottom of the page. Your region will be shown there: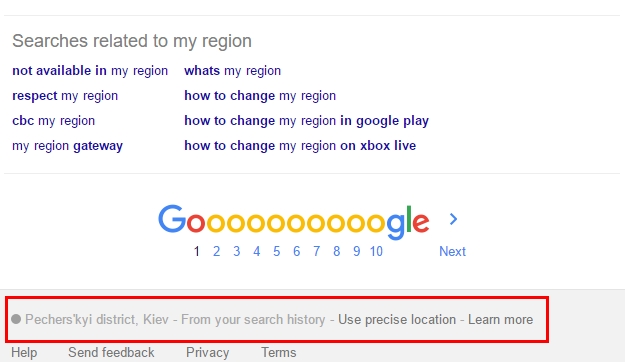 If your region isn't shown correctly, you can try refreshing the page or click on
Use Precise Location
. To lookup search results for a region different from your location, you can use
Google's ads preview tool
.
You can set any location you want and see how the SERP looks like in that location for your desired keyword.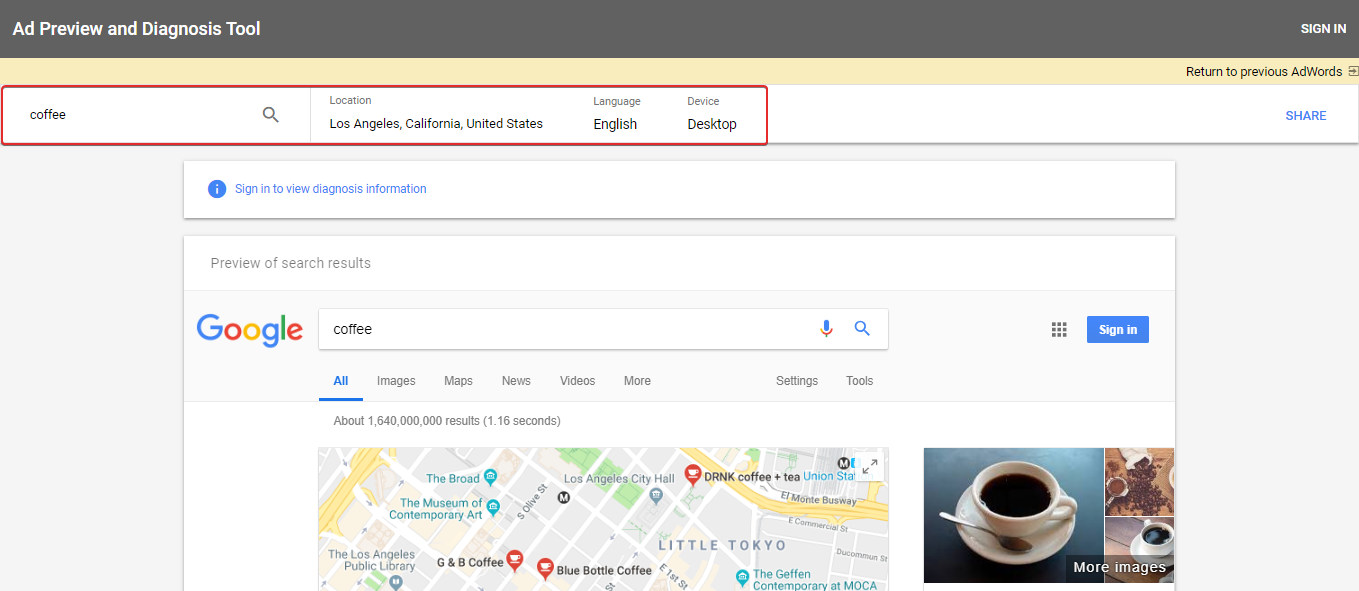 Checking the region in Serpstat's
keyword rank checker
is simple, it's always shown at the top of positions page:

You set the region and language when creating a project. If you want to change the region, you can always go to the project's settings and choose the one you need.

Every user can setup a search engine to show only the search results that fit certain requirements. For example, you can limit search results by the time of update and its relevance.

If you use any of these filters, your search results will obviously differ from results rank tracking services show.

To add or remove such filter, click on the Search Tools button above the search results and use the drop-down menus to set search parameters. If there are no filters applied, then you'll see the following: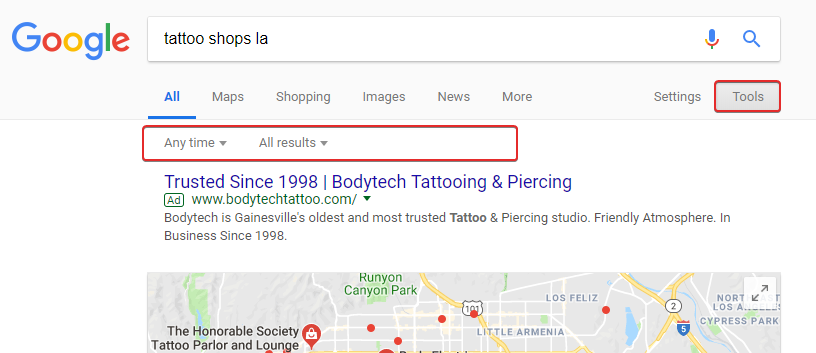 To remove filters click on Clear button (It will appear only in case when filters are applied).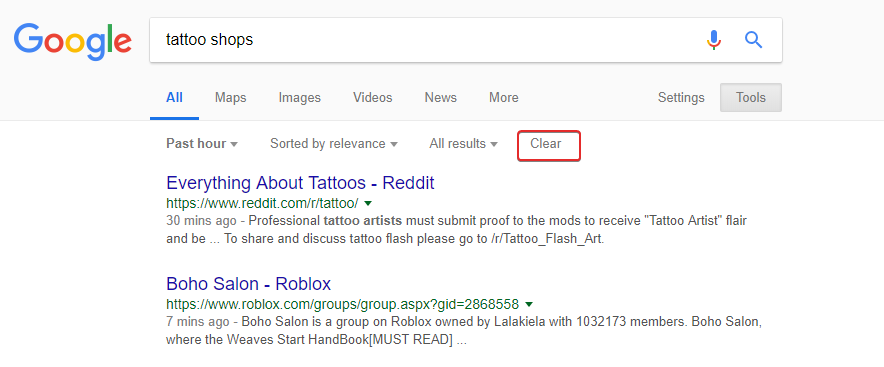 Search engines are pretty good at recognizing various types of grammatical and other mistakes, and usually show results for the correct form of query. But sometimes users ignore notifications from search engines, or type in a query that search engine doesn't recognize as an error or if both versions are correct: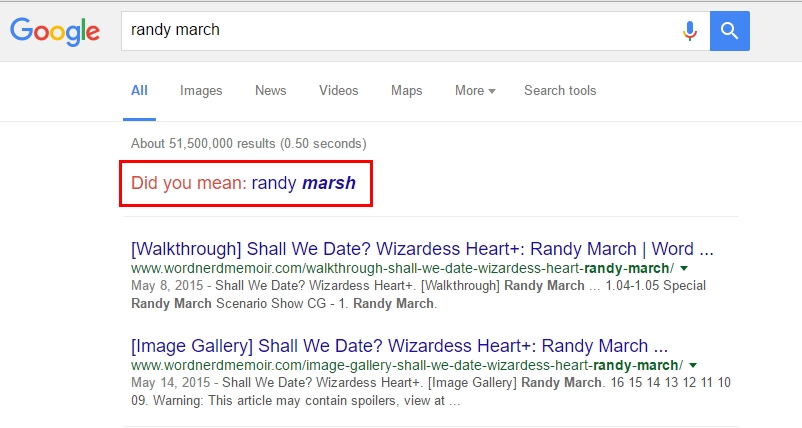 That's why always make sure that you're using the exact same query that you've added to the rank tracker when checking the
SERP tracking
manually.
Search engine databases are constantly updated. There may be a time difference between your manual checking, rank tracking service update and search engine update. This problem is very common for news outlets, where positions for a keyword change by hours rather than days, that's why
SEO keyword research
is important: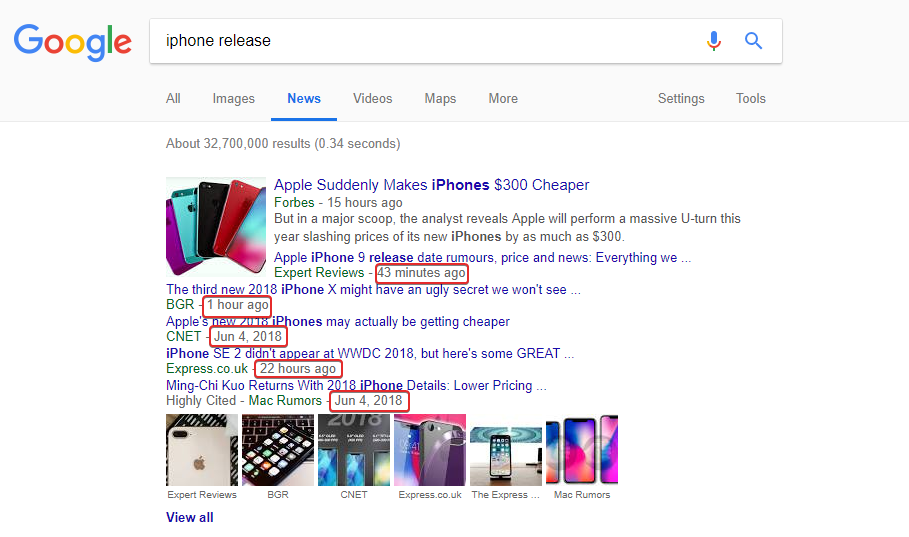 There are 5 common reasons for the difference in data you get from a rank tracking tool for
on-page SEO
and data you get from checking the SERP manually:
Personalized search results;
Learn how to get the most out of Serpstat
Want to get a personal demo, trial period or bunch of successful use cases?
Send a request and our expert will contact you ;)
Found an error? Select it and press Ctrl + Enter to tell us
Cases, lifehacks, researches and useful articles
Don't you have time to follow the news? No worries!
Our editor Stacy will choose articles that will definitely help you with your work. Join our cozy community :)
By clicking the button, you agree to our privacy policy.