Why And How To Advertise On Facebook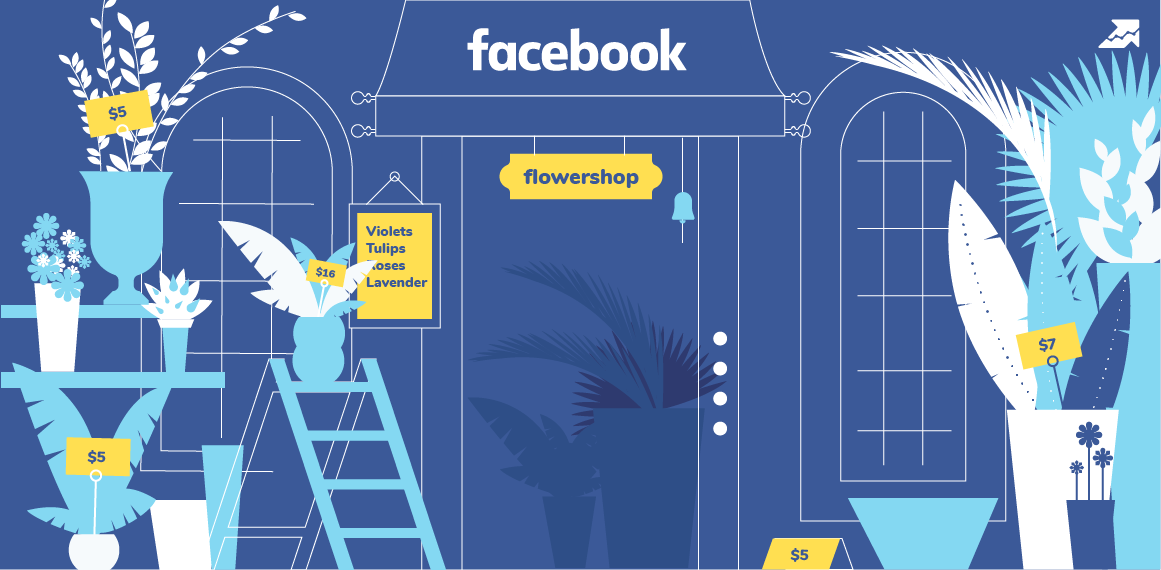 The power of Facebook ads cannot be underestimated. With more than 1.3 billion people visiting Facebook every day, Facebook offers up a great opportunity to marketers to target their specific audience and increase the company's brand awareness and sales.

In this guide, I'll share everything you need to know to successfully advertise on Facebook.

Why advertise on Facebook?

The most obvious reason is the amount of users on Facebook. Just in case you need to be sold a bit on why your advertising efforts should be on Facebook, here are some numbers:
Facebook provides ad opportunities any advertiser could never dream of. It allows you to create different ad types according to your objective. Video, Photo, Carousel, Slideshow — all these formats are supported by FB ads.

Another amazing feature of Facebook ads is targeting. Location, age, gender, connections, languages are the most simple parameters you can set for picking up your target audience. Detailed targeting is what Facebook is famous for. Running a kids clothes online store? Target stay at home moms whose kids are below the age of 3 years.

Hope these reasons are enough to convince you that Facebook ads are a great choice. Let's pass to "how to" part.


How to promote on Facebook


Step #1: What is the objective of your ad?

Before beginning any advertising campaign, you must have a goal in mind. There are several options with Facebook Ads in respect to an objective for the advertisement. Before boosting post you have to decide what action the person you're targeting has to do as a result: go to a landing page, a blog post, register on your website,
buy the good at your online store etc. Boosting posts with no links, CTAs, buttons is money wasting.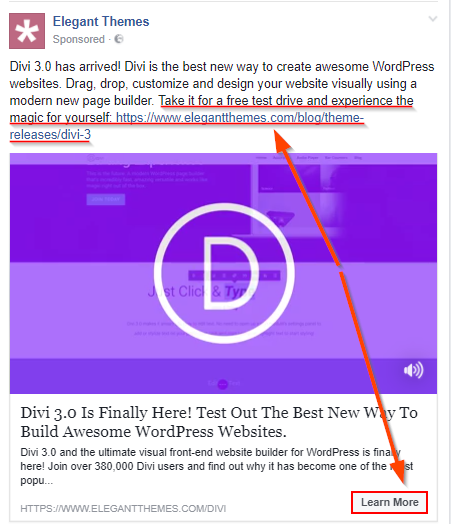 Here's an example of a sponsored post where the desired action is to visit a blog for more information about the update.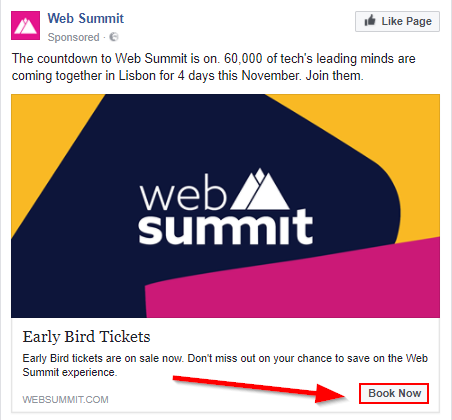 Here is another ad example, where the main goal is to make people buy tickets for conference.
Facebook offers a list of goals to choose from which are divided into three main categories: Awareness, Consideration, and Conversion. Here're all objectives Facebook suggests: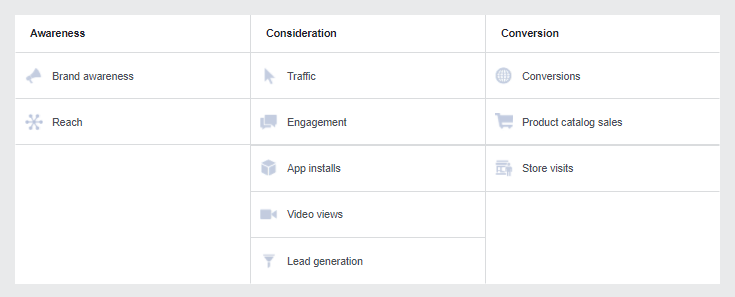 Let's take a look at the most common ad objectives below.

Boost post — You can promote any of your already published posts by clicking "Boost Post" at the lower right corner. It's the easiest way to promote something which does not require any additional settings.

Brand awareness — choose this objective to show your ads to people who are more likely to pay attention to them. If you choose this objective, in placements, by default, Facebook will select both Facebook and Instagram; and, for video ads only, audience network.

Reach — select this objective to show your ad to the maximum number of people in your audience.

Traffic — use it to drive people to your website or app. Select where you want people to go: website or app to send people to your website or app.

App installs — This Facebook ad type gives you the ability to advertise a mobile app. The ad will encourage people to click on button and install right away. Note that your app ratings from Google Play and App Store will appear in the ad.

Lead Generation — Building an email list is now easier on Facebook with this objective for Facebook ads. Moreover, you can ask people to leave some additional info: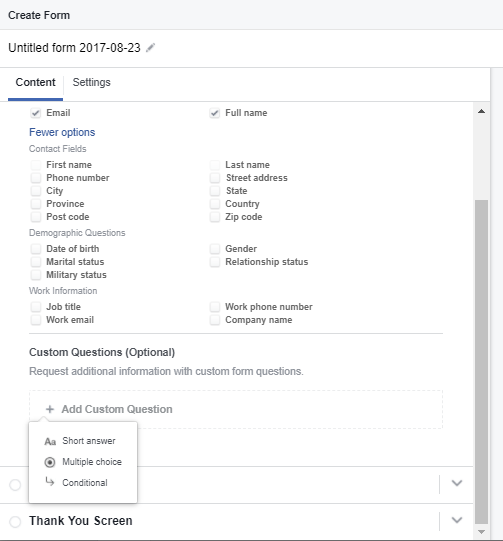 Conversions — this objective is designed to drive valuable actions on your website or app. Conversions require the Facebook pixel for websites or App Events for apps.

Step #2: Audience Targeting

Facebook ads tool is very powerful because of its audience targeting, most agree that Facebook is king when it comes to targeting. Since the beginning of Facebook, they have collected a lot of information about its users. Due to profiles and "liking" pages on Facebook, here's a small sampling of what they know:
Favorite movies, bands, books, TV shows
Brands you like (lifestyle)
Organizations that you are aligned with


That is just a small list of what is known about you as a user of Facebook. Let's dive into audience targeting options.
Custom Audience
— You can target audience that is "like" yours, or like people who have interacted with you. Emails can even be uploaded so that Facebook can find more "like" people.
Locations, Age, Gender, and Languages
— These are the basics of the audience targeting that allow you to drill down who you are looking for. As an example, if you are targeting Stay at Home Mom's, you would be able to drill further down.
Stay at Home Mom's that are between 30-40 that reside in the United States, and speak English. If you didn't put all those filters on, you would be targeting all Stay at Home Mom's anywhere on the planet, any age, any language. That may be too broad for your purpose.
Detailed targeting
— Facebook uses all their information to make assumptions of people, or their profiles. You can target many specific categories of people. Small business owners, working moms or dads, CEO's, sales associates, teachers, yoga instructors, and the list goes on and on.
Using this detailed targeting is highly suggested, simply because the user on the other side will see something targeted to them and think, "wow, this site or product is for me". That is the golden rule of Marketing, is to have your message resonate with your audience.
Designing the actual ad entails deciding if you would like it to be on only mobile devices, or desktop also. The main elements of the design of the ad include: visual element, headline, call to action (CTA).
Visual element
— there are several options for the image portion of your Facebook Ad. Here are the options below.
Single image — everyone will see the same image;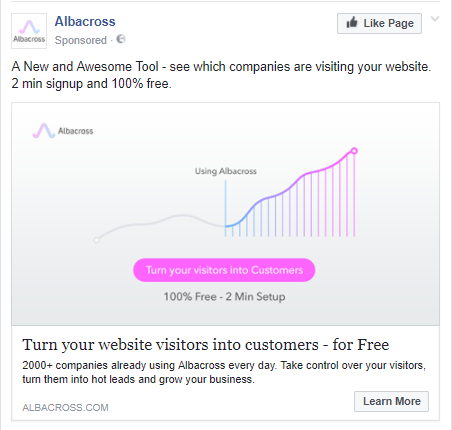 Multiple images — Facebook will show different images to different people;

Image Carousel — allows the audience to flip to more pictures;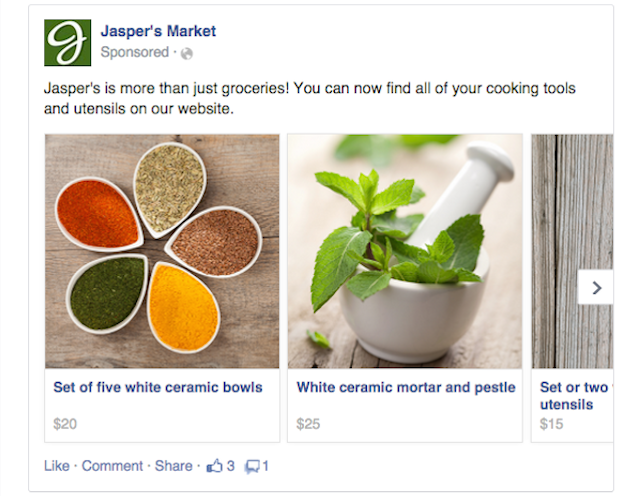 Video — a video can be used in place of a picture

Collection — a new option that allows photos and videos and opens up a gallery style view.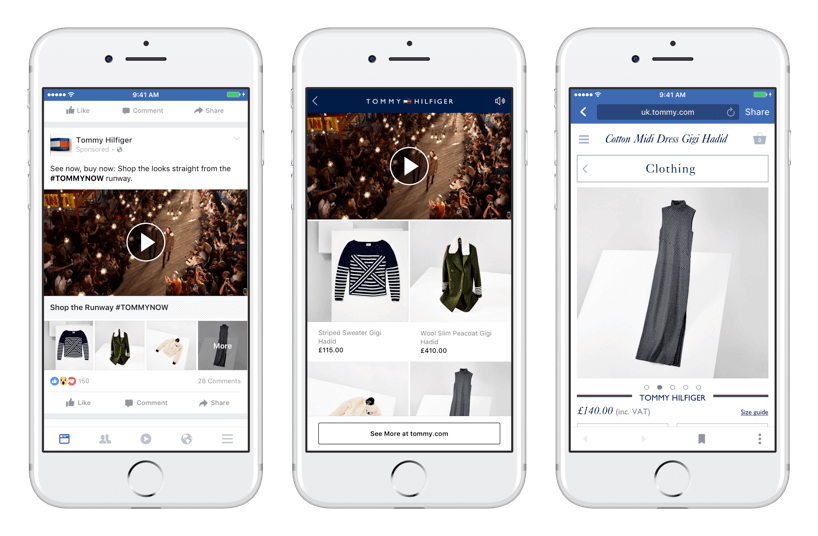 Headline
— nice and catchy line to get the audience's attention.
Description
— some more details about the offer or why the audience should take action.
Button
— this is your Call to Action (CTA), so that the audience you are trying to reach, can take action! Below are some of the popular ones you can choose for your CTA:
According to quite an old
research conducted by Adroll, despite the fact that advertisers prefer "Shop now" button, the one that works the best is "Learn more."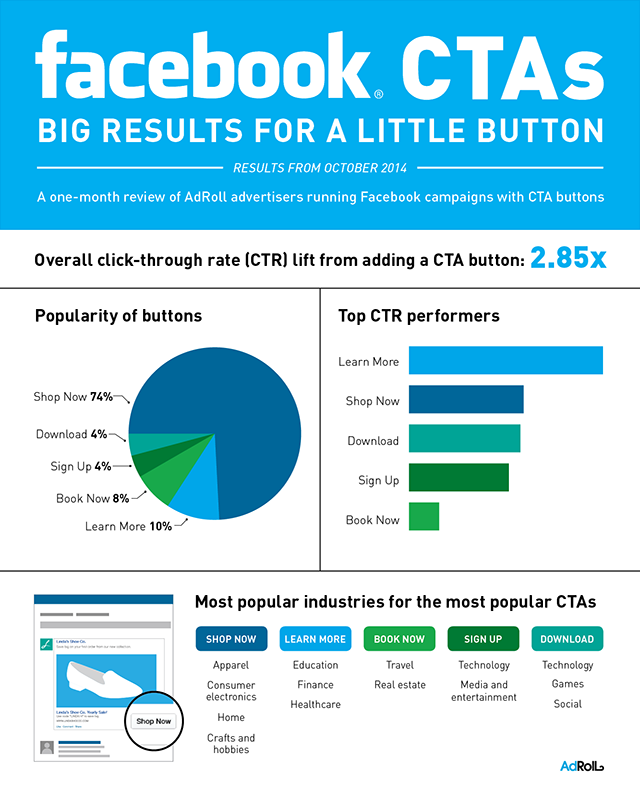 Facebook Pixel is also worth talking about since this option will appear when you are designing the look of the ad. To set up Pixel, you will put some header code onto your website and then it will report back any activity on your site from the ads.

As an example, someone clicks your ad and goes to your site, they click on a blog post or anything else on there, the pixel will report through analytics that someone clicked that post. This also allows you to market to that person in the future! The Pixel will know to target them if you choose in the targeting stage of ad design.


Step #4: Decide on budget

Facebook ads tool allows you to spend as much or little amount of money as you want on an ad campaign. The minimum amount is $5 per day and can be anywhere from 1 day to continuous. Your Facebook account has a spending limit, and when this limit is reached, you can simply reset it. This prevents you from forgetting about your promoted campaigns and avoid running up hundreds or thousands of dollars!

So there you have it, Facebook ads explained in an easy to understand format. Ensure that you are checking what works and doesn't work with your ads. Utilize the A/B testing features within Facebook ads, so you can maximize your results.

With the right objectives and budget, you will be sure to get the results you are looking for by drilling down on the audience you are looking for, since everyone is on Facebook!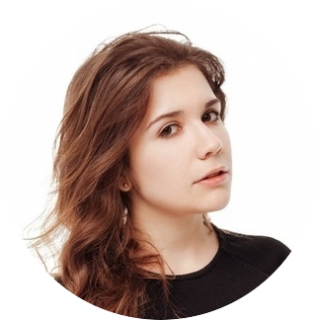 Elena K.
Editorial Head at Serpstat
Let me jump in :) Here at Serpstat we also run Facebook ads campaigns. And I'd like to share our brief list of useful tips that work for us and I hope some of you may also find them useful:

Uploading videos to Facebook instead of adding link to YouTube is much cheaper and brings more views. Of course, all depends on your goal, if you want to bring people to your youtube channel then this tip won't work for you. But is your goal is to reach as large an audience as possible, follow this tip. Here are the results we got by showing the same video both by adding a link to YouTube and uploading it to Facebook:


Link to YouTube. As you see, we didn't spend the planned budget, it's because our goal was exactly to reach more people.


Video uploaded to Facebook. As you see the cost per view is very low.

Select the bigger budget than the one you really want to spend and stop the ad when your planned budget is spent. Or you can set the automated rules so that your ad will be turned off as soon as your budget limit is achieved. Note it's important to set everything correctly and check it at least once a day as you have high chances to waste your money.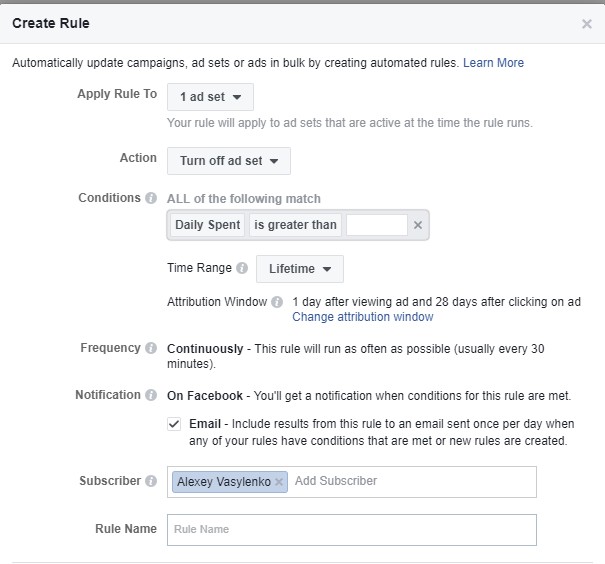 Create a bunch of different audience groups to find your best-fit one. There are no basic rules for targeting as every business has its own target audience. Thus the best way to find your one is testing. For example, you can split your audience into several groups according to their age, let's say 20-25, 25-30.30-35 etc. Then launch the same ad for all these age groups and analyze which one works best.

Speed up your search marketing growth with Serpstat!
Keyword and backlink opportunities, competitors' online strategy, daily rankings and SEO-related issues.
A pack of tools for reducing your time on SEO tasks.
Found an error? Select it and press Ctrl + Enter to tell us
Cases, life hacks, researches, and useful articles
Don't you have time to follow the news? No worries! Our editor will choose articles that will definitely help you with your work. Join our cozy community :)
By clicking the button, you agree to our privacy policy.