2 Hours → $ 38 → 41 Conversions: How To Create An Advertising Campaign Quickly And Safely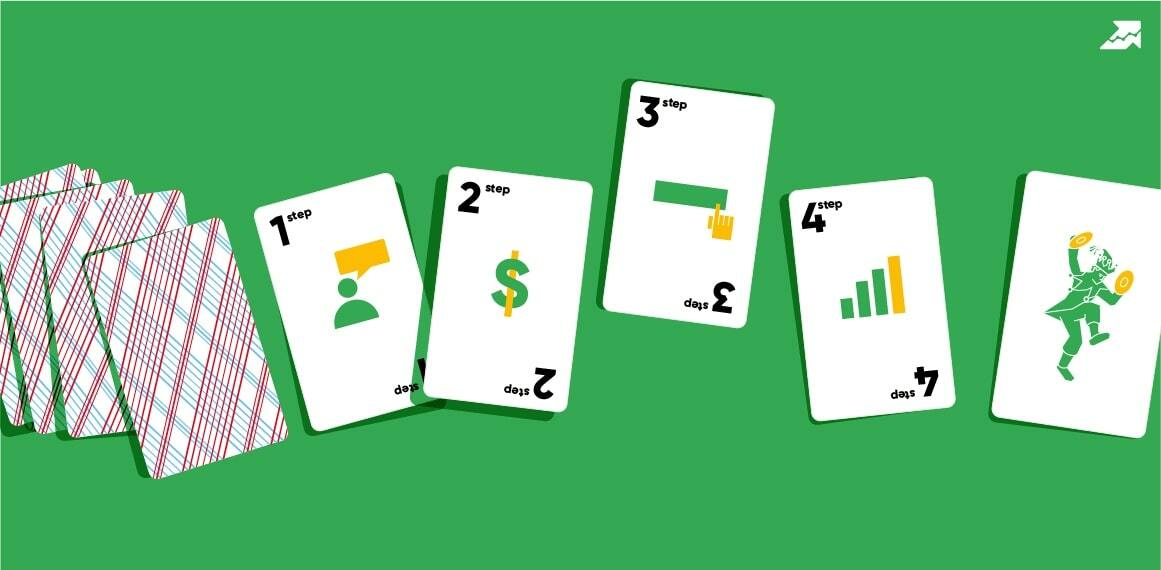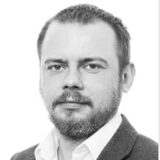 Andrey Belousov
Growth Hacker at Serpstat
Many companies are looking for a way to quickly and safely launch ads or increase reach. However, when starting a contextual advertising campaign, the advertiser always runs the risk of losing precious time and spending the budget without getting anything.

What to do? We at Serpstat are continually experimenting, and now we are ready to share a method that will allow you to launch an advertising campaign, spending a minimum of time, money and stay calm ;)

Why launching an advertising campaign is always a risk
waiting for results for several weeks;
constant tracking of statistics not to lose money;
waiting for another couple of months to recalculate bids.
And, nevertheless, all this doesn't guarantee success. The landing page may not perform well with your chosen keywords. In this case, you will be wasting time and money.
How to start an ad quickly and with minimal risk
We have developed and tested a method that allows you not to do all this work and run ads with minimal risks. And this is what it is about:
we find those pages that convert search traffic well;
using Serpstat, we collect keywords for which pages receive traffic;
If a page converts traffic well from free search, then the conversion will also be beneficial from paid search. And therefore, most of the actions for an advertising campaign can be skipped:
selection of keywords: we already know the keywords of the page from Serpstat;
landing page creation: we already have pages, and we know that they convert well;
tracking statistics, recalculating bids: we already see the landing page conversion for these keywords.
The bids can be calculated quite accurately right away. For example, if you have a target CPA, then to fit into it immediately, you need to multiply 3 numbers:
target CPA: what CPA you want to get;

page conversion for organic search;
1.5, since CPC, on average, is at least 1.5 times lower than the bid.
For example, if your target CPA is $ 10, conversion is 2%, then we get $ 10 × 2% × 1.5 = $ 0.30.
How to find pages that convert traffic
Organic traffic conversions are usually higher than social or paid traffic. Therefore, we need to get organic page conversion.
Go to the report
Behavior → Site Content → Landing Page
: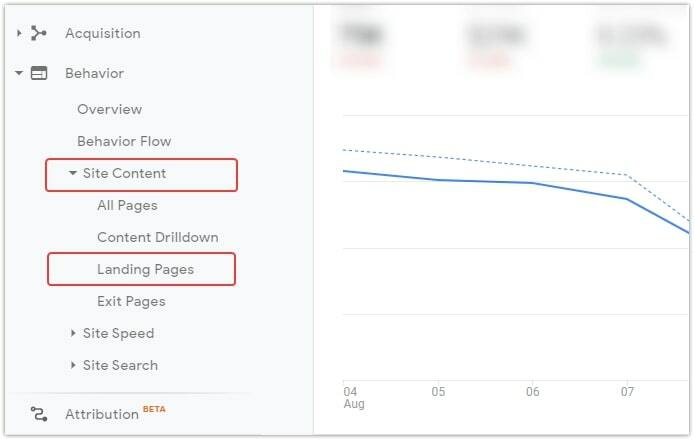 Select additional parameter:
Medium
.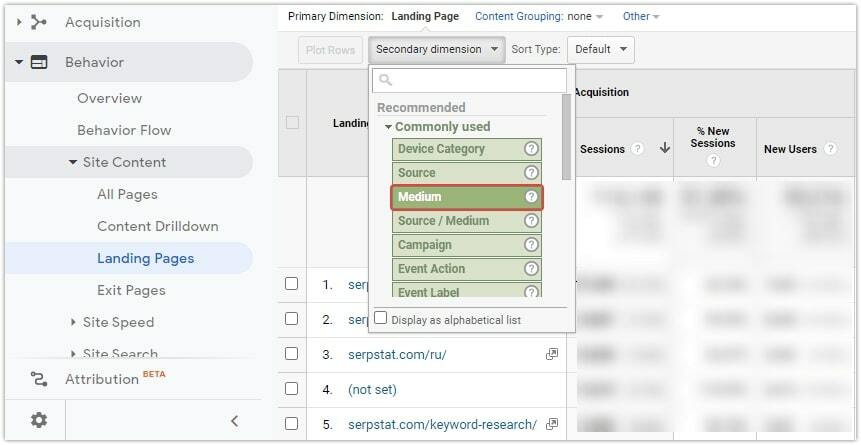 Add filter:
Medium → Containing →
organic
.

However, to get high accuracy, we need data over a long period. And there may be sampling in the report.
There are several methods for solving this problem:
create a view in Analytics, filter everything except organic, and view a report on landing pages. Or, if you are familiar with the R programming language, then you can use the library.
Our specialists will contact you and discuss options for further work. These may include a personal demonstration, a trial period, comprehensive training articles, webinar recordings, and custom advice from a Serpstat specialist. It is our goal to make you feel comfortable while using Serpstat.
SEO experts believe that one of the effective ways to edit meta tags is to use the Google Tag Manager (GTM). You can read about the advantages of this method
here
.
However, this method also has disadvantages: if you want to check your site for technical issues, then many crawlers will not cope with this task, since they will not find meta tags from the server source code. To solve this problem, JS rendering in One Page Audit is suitable.
How to find keywords for a page
To collect high-quality semantics for the selected pages, go to
Serpstat
main page and enter your URL into the search bar.
find pages that convert search traffic well;
using Serpstat, collect keywords for which they receive traffic;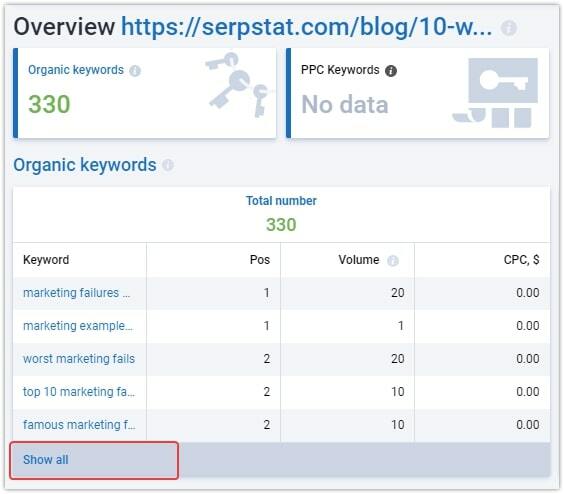 Next, we filter the report by position, export the keys for which the page ranks in the top 10, and add them in exact match.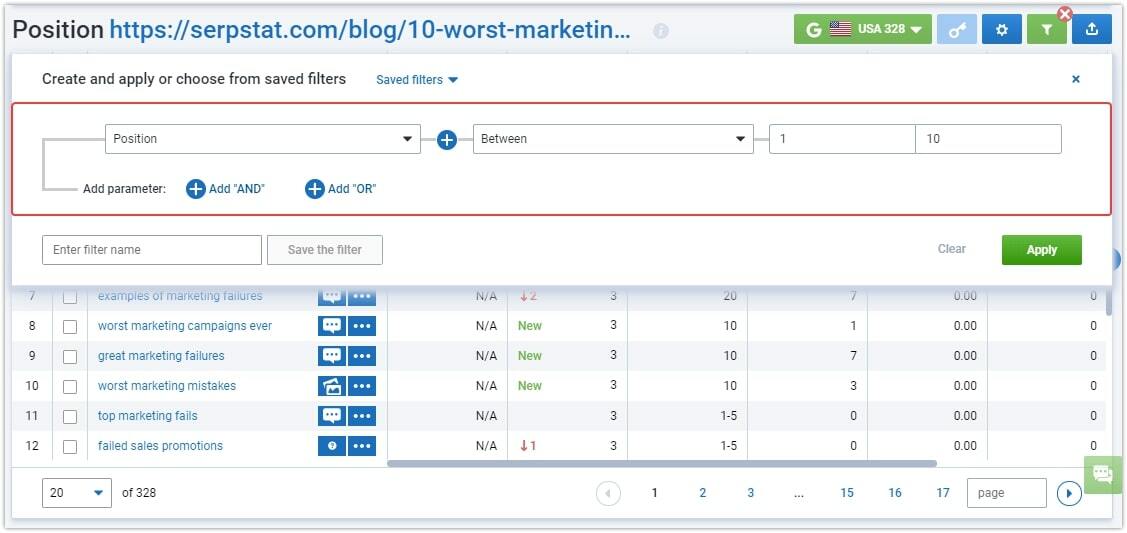 How we implemented this method at Serpstat
For the test, we took 5 articles of the Serpstat blog, which had a high conversion and search traffic.
For each, we created one ad group. Although, you can significantly improve the efficiency by making 3-5 groups per article and by making the ad text more relevant to the keyword.
We multiplied CPA and article conversion to calculate bids. For security reasons, they were deliberately lowered.
In general, we spent 2 hours and 10 minutes to create the advertisement.
During the month, we received 41 conversions at 38 $ costs.
We got an excellent way to quickly create ad campaigns, bypassing most of the problems and risks. It is essential that you can't generate all ad campaigns this way, but it is a great way to increase ad reach quickly.
Speed up your search marketing growth with Serpstat!
Keyword and backlink opportunities, competitors' online strategy, daily rankings and SEO-related issues.
A pack of tools for reducing your time on SEO tasks.
Found an error? Select it and press Ctrl + Enter to tell us
Cases, life hacks, researches, and useful articles
Don't you have time to follow the news? No worries! Our editor will choose articles that will definitely help you with your work. Join our cozy community :)
By clicking the button, you agree to our privacy policy.