How-to

–

11 min read

–

October 15, 2019
What is an auto sales funnel and how to build it
Auto sales funnel is a powerful tool for engaging potential leads in the business and turning them into regular customers. A properly configured auto-funnel can increase conversion by ten folds.
What is an auto sales funnel
You are engaged in improving the quality of your product, expanding your business, or finding new channels for finding customers. Meanwhile, sales of the main product are made automatically without human participation.

This is how a correctly configured auto sales funnel works. Initially, you think through each step of the impact on a casual visitor and smoothly transform it into a regular customer.

An example of a regular sales funnel: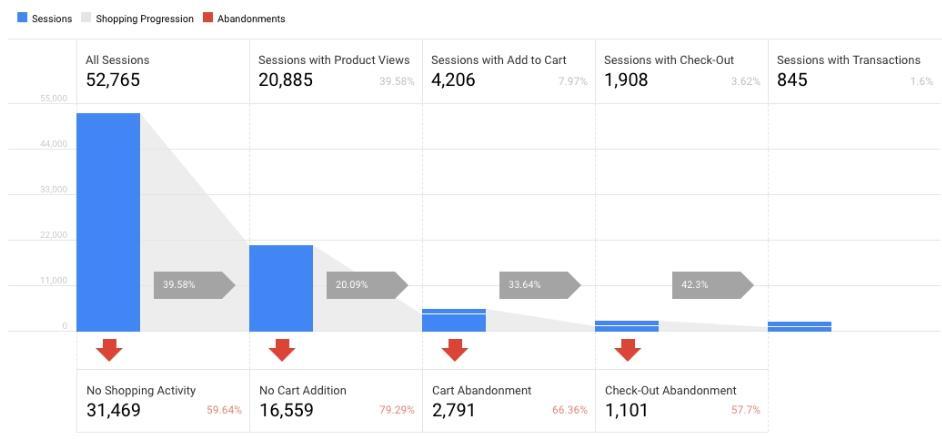 There is a scanty percentage of those who made the purchase among the first number of visitors. The auto funnel makes it possible not to lose all these visitors, but to turn them into potential buyers with the help of a well-thought-out strategy.
Benefits of using an auto funnel
An opportunity to increase constant income from a single client. It is calculated using the LTV metric. It means the profit that you receive from one client for the entire period of cooperation with him;
increased probability of making a regular customer out of every random visitor;
bounce rate reduction of cold and warm customers;
increased sales and profits;
minimizing the cost of attracting new customers;
reduction in advertising costs.

Some companies establish new departments that work with attracting new customers and creating advertising campaigns; they also hire employees to perform various tasks.
The auto funnel allows you to reduce costs and automate the sales process as much as possible. The auto-funnel diagram clearly demonstrates how a regular visitor of one page of a website can become a regular customer, making a profit for the company.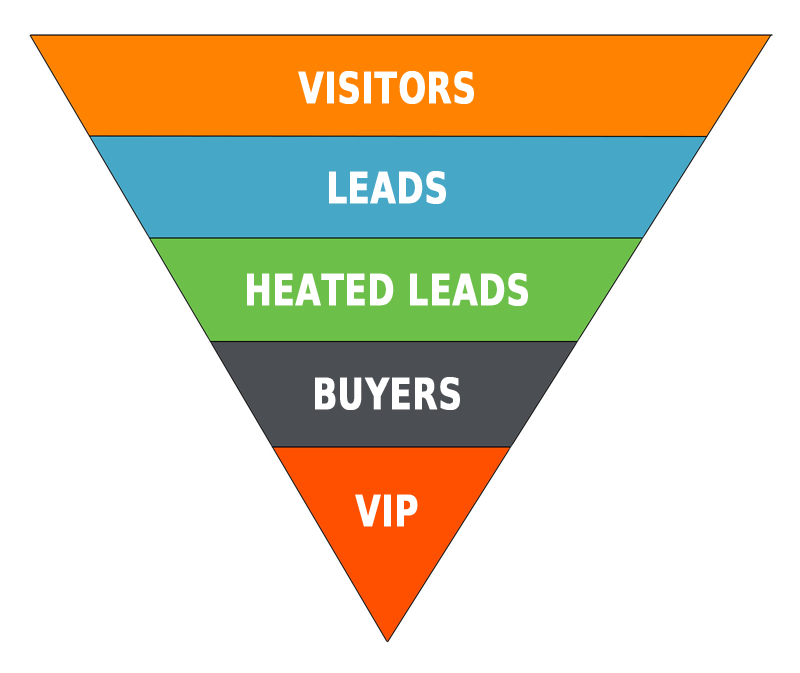 In order to understand how to correctly bring a random visitor into the lead status and ultimately make a buyer, it is important to understand each stage of the impact on each person (contact). The auto-funnel main setup takes place only once but can be adjusted depending on the results.

The following tools are used to transfer customers at different stages of a purchasing decision: lead magnet, tripwire, main product, and profit maximization.

How to set up the auto-funnel
At the initial stage, it is important to get a person interested in a certain offer for which you don't have to pay. This is the lead magnet.

For example, a person is looking for ways to make money on the Internet. He visits your landing page that offers a free webinar tutorial on how to become a copywriter. A person wants to earn money and gets the opportunity to learn this profession for free.


In exchange for a free product, the user is prompted to enter his mailing address and / or leave a phone number. Having received the contact information, you will be able to operate on this person subsequently through letters or SMS.
An opportunity to buy a cheap but very useful product. At this stage, you need to create a hook in the form of a valuable product, which is offered at a very low price.

For example, you can offer a person a full course on copywriting tutorials for only $10. Or sell a paid lesson at half price.


At this stage, a person should think: "Wow, if they offer such a useful product at a very low price, what should one expect if he pays the full price?"
Selling the main product. At this stage, you offer the pre-warmed customer something for which you start to contact him.

For example, a full-fledged course, involving the tutorial of a profession from a beginner to a specialist. Since a person already trusts you, the chance that he is ready to pay the full cost of this product increases.


Profit maximization. After purchasing the main product, you should not forget about the customer. Some time after, you need to offer him something else from your assortment.

For example, it could be a webinar describing general ideas about SEO, besides the course on copywriting.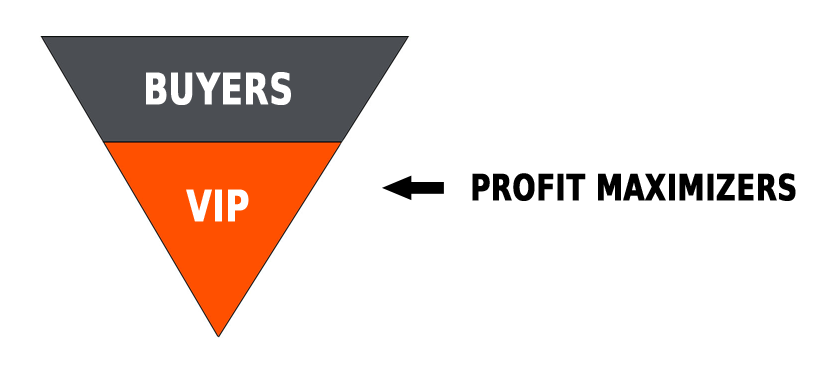 Bonus, discount, promotion;

free shipping;

useful tips for a key query;

free info product;

free demo or trial period.


The lead magnet should be: free, useful, smoothly leading to the next step.
A full range of goods at a discount;

a set of products at half price;

sign up on a webinar at a special offer;

a discount on a service that is usually much more expensive.


Features of the tripwire: low price compared to basic goods, utility above cost, big discount, the time limit for the offer.
The main product should be useful and complete. After making a purchase, a person receives everything that was promised to get. It is extremely dangerous to deceive buyers at this stage.
Profit maximization is used to increase the average bill and transfer the buyer to permanent status. To do this, it is important to observe two rules:
The customer should be satisfied with the main purchase. You can verify this through feedback, evaluation, reviews.
You can not use the completed purchase as an opportunity to constantly impose on a person all the products at once. It's recommended to wait some time after purchase and offer some additional goods/services.
You can create an auto funnel for every business that has a good website, constant traffic, and means of communication with customers.
Creating smart maps. Each step of the clients, starting from the first visit, should be recorded on the map. It creates different branches depending on the selected action by each visitor to the website.

See an example of an auto funnel in the form of a smart map with a large number of branches for different products: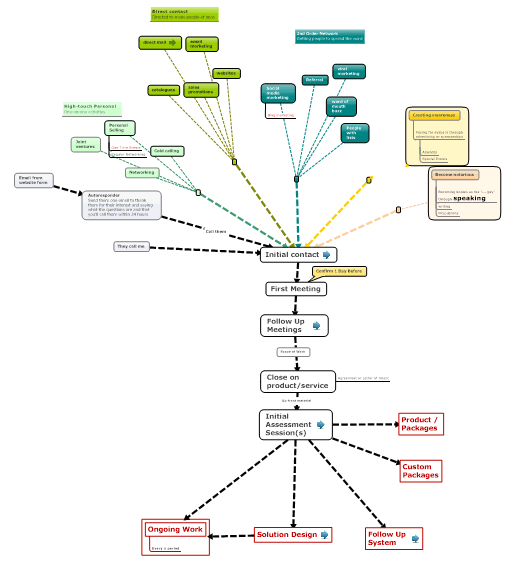 Common mistakes when building an auto funnel
A wrong strategy. For example, if a new visitor is immediately offered to buy the main product without any foreplay.
A wrong sequence of actions. First, you need to offer additional goods, and then the main product. Some people skip this important step.
Lack of optimization of the auto-funnel for business. If you monitor the behavior of your customers, you will discover the flaws in your strategy. This will help to improve the result.
Technical errors. For example, layering several Pop-up windows or duplicating messages to mail and SMS.
Building a strategy on guesses. It is necessary to track the actions of customers, conduct tests of different options for messages and headers. Based on this, you draw conclusions and choose more effective tools.
Delaying or a quick embodiment of each step. After the purchase of the main product or tripwire, a certain time should pass. Haste causes irritation. However, if you delay with the next offer, the client may already lose interest in it.
Selecting a narrow audience segment. For example, only visitors who have reached the basket screen or order form. For beginners, it's better to take a wider segment of the audience.
Mix different segments of the audience. You cannot send the same message to those who have already bought the product with those who first visited the site.
Not giving anything in return for the action performed. Offer gifts for subscription, purchase, bonuses, gifts, or free products to warm up the client.
Applying non-useful or outdated content. You can't sell or give free to a warm or new customer something that has no value. Any product should be of high quality and useful.
An auto funnel is a set of actions for the smooth transfer of a casual client to a regular customer. The main point of this tool is a one-time setup and automatic operation.

Despite this, it's important to monitor the condition of the funnel, carry out tests, and improve it. To do this, you need to use auxiliary analytics services, mailing, and communication with customers.

Turnkey sales auto funnel means creating a complete map of customer actions. The goal is to make every new visitor a client. For this, a standard scheme is used: lead magnet - tripwire - the main product - profit maximization.

Auto sales funnel can be used in various areas of company activity. Basic requirements: website availability, traffic, means of communication, and good products that you can offer customers.

Speed up your search marketing growth with Serpstat!
Keyword and backlink opportunities, competitors' online strategy, daily rankings and SEO-related issues.
A pack of tools for reducing your time on SEO tasks.
Found an error? Select it and press Ctrl + Enter to tell us
Cases, life hacks, researches, and useful articles
Don't you have time to follow the news? No worries! Our editor will choose articles that will definitely help you with your work. Join our cozy community :)
By clicking the button, you agree to our privacy policy.