Who is a linkbuilder and what does he do
Link building is one of the areas of SEO optimization, which is based on the construction of the link mass of the website. With the development of Internet marketing, linkbuilders have become highly demanded, i.e., specialists in creating a link profile and buying links. Let's dive deeper into this and see what they do, their main responsibilities, and skills.
External links play an important role in website ranking. The link leading from website A to website B is a prototype of a recommendation. Search engines are interested in showing users the most popular and high-quality resources in the search results. Therefore, many external links indicate it is an authoritative website.

The natural appearance of external links to the website is a long process that often goes beyond one's expectations. Even some externally optimized websites that have been running for several years, there are only a few that can show off with an impressive link mass.

New Internet projects have no external links or there are very few of them, and it's important for the website to have high ranking in the search results just starting now.

Link building is one of the areas of SEO website promotion, implying its external optimization. Link building is based on building the link mass of the resource: searching for donor sites, placing backlinks, and analyzing their effectiveness.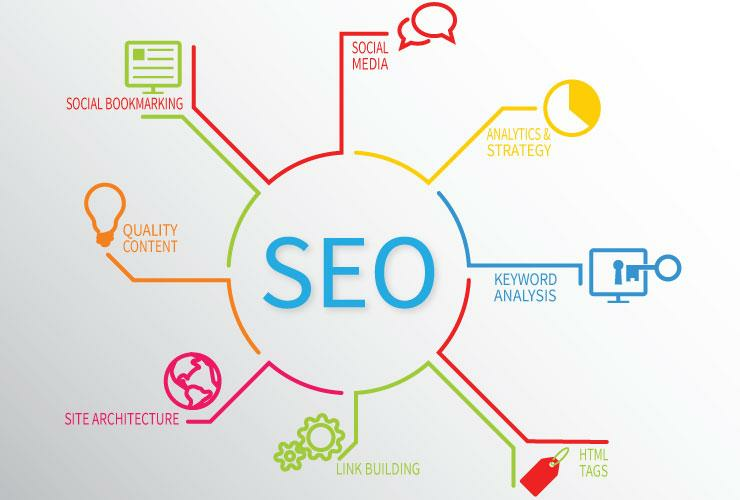 The increase in the number of websites on the Internet has led to an increase in demand for promotion services. Online website owners who are interested in having a high ranking in the search results usually use
SEO services.
While earlier the duties of an SEO specialist included both internal and external optimization, today not only the number of web projects has grown, but also the amount of necessary knowledge in each of the areas of Internet marketing. As a result, there was a need for delegation of responsibilities.
Link builder
is a highly specialized expert whose qualification is to build a link profile of the website. In the process of promotion, it is important not only to get a large number of backlinks but also to influence their quality. Backlinks leading from dubious and spammed websites can lead to search engine sanctions.
Behind the effective link promotion is the trust and weight of resources that link to your website, as well as the authenticity of the link mass. A backlink from an authoritative resource has more weight for promotion.

When choosing a website for placing a backlink, it is important to consider the age of the website, traffic, and other indicators of trust.

To avoid external links causing suspicion among search engines, they should look as natural as possible. When buying links, the link builder must take into account the following parameters:

A topic of the donor website.

When choosing a website for posting backlinks, it is important to ensure that the donor website and the promoted website have as closely related topics as possible.
Content environment.

An external link left by the user is usually part of the text. For example, a customer shares a successful purchase experience in your online store with other users and mentions the address of the corresponding page.

Also, articles that help you select specific products may contain links to other websites as examples.

To make the link look as natural as possible, you should take care of its content environment. The text can be written independently or ordered from a copywriter.

A gradual growth of links.

The process of link promotion should be consistent. A sharp increase in the number of external links may look suspicious for search engines. Scheduling the purchase of links will help to smoothly increase the link mass.
Link builder responsibilities
The work of a link builder implies a clear action plan and constant monitoring of the work results. His/her standard responsibilities include:
drawing up a strategy for external website optimization;

account registration/maintenance on reference exchanges, catalogs, thematic forums, services with independent reviews, etc.;

search for advertising websites and partner websites for a link exchange;

work with content: compilation of technical specifications for copywriters, quality monitoring of articles with backlinks;

backlink placement monitoring, performance analysis, reporting.

The first step before starting link promotion is to draw up a strategy for external optimization. As a rule, it includes the following steps:
define types of links (perpetual, rental, crowd, social network link, etc.);

select website landing pages;

compile an anchor list with keywords;

build a schedule and placement frequency;

calculate the budget for the purchase.

At this stage, you need to find websites for posting links. This can be done independently. For example, some highly-visited resources provide the ability to host articles with a link to the acceptor site. Other resources are interested in the mutual exchange of links.
Accommodation conditions and price, as a rule, can be agreed by e-mail or by phone specified in the contact information of the donor website.
Another common option is to use link exchanges, for example,
StellarSEO,
Uprankly. Such websites are intermediaries between donor websites and acceptors.
The advantage of the link exchange is a large catalog of websites with the ability to set search criteria, a simplified system for buying links, and maintaining projects through a personal account on the website, as well as automatic link buying features like in the case with StellarSEO.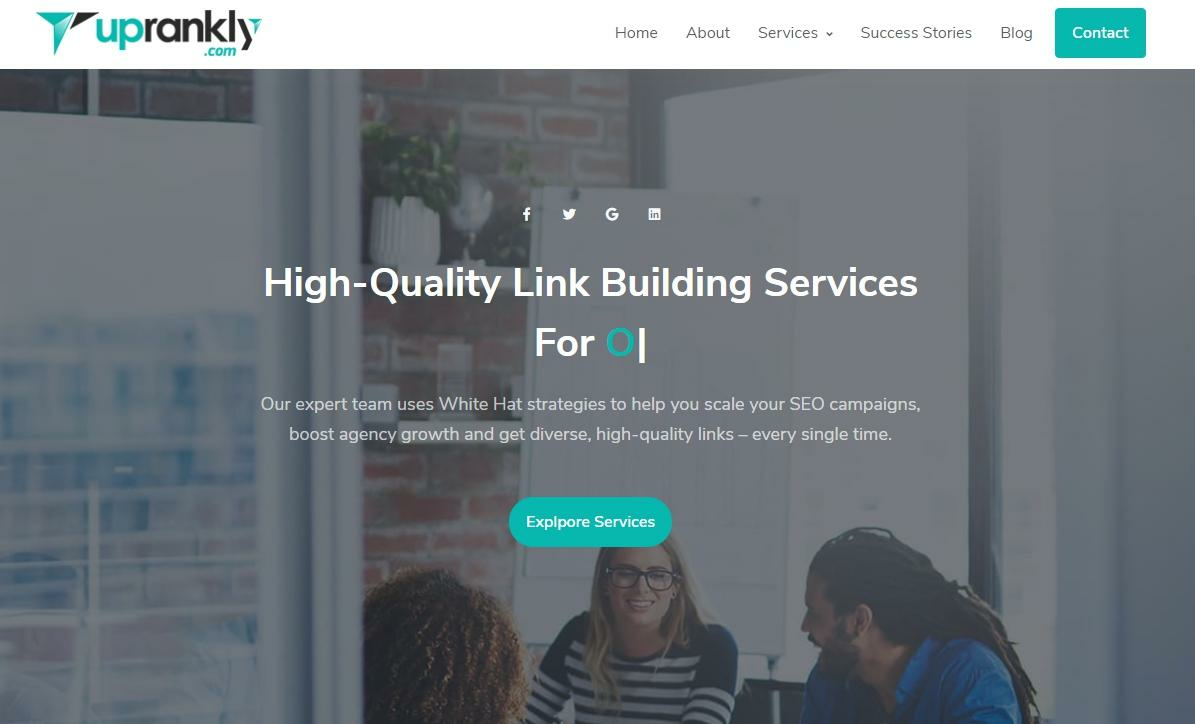 Building a quality link mass implies continuous monitoring, covering several indicators:
topic and level of trust of donor websites;

checking link placement;

indexing new links;

tracking broken and lost links.

Analysis of backlinks and tracking the dynamics of the website's positions gives the link builder an understanding of how effective his work is. The specialist generates reports based on the results obtained.
How to become a link builder
What skills a link builder should have
General knowledge of SEO, understanding of terms.

To become a link builder from scratch, you should start by exploring the basics of SEO optimization: the principles of ranking in organic search, internal and external optimization, and choosing keywords for promotion.
Communication skills.

During the work, the link builder needs to constantly interact with the donor website owners and webmasters, as well as other specialists from the promotion team: Internet marketer, SEO specialist, and copywriter.
Attention to details.

The effectiveness of link promotion depends on many factors. The specialist should carefully select websites for external links and strive for a natural link mass.
Strategic and analytical skills.

The link builder should be able to draw up an effective plan, implement a strategy, and track its effectiveness: the visibility of the website in the search, ranking growth by keywords selected. The daily activities of the link builder are closely related to reports and data collection.
Where do I get knowledge on link building
The field of Internet marketing is constantly evolving, and there are a lot of opportunities to master this profession. Consider the main ways how to become a link builder:
Self-study (reading specialized blogs and books, watching video tutorials).
SEO schools (online and offline).
Training in the process of work (SEO-optimizer assistant/link builder).


A novice link builder should pay attention to the relevant vacancies marked "Junior" or those that allow a lack of experience willing to learn in the work process.
Link builder is a sought-after specialist in the field of Internet promotion, whose job is to build a link profile of the website.

The main responsibilities of the link builder include drawing up a strategy for external promotion, searching for donor sites, agreeing on placement conditions, and monitoring the work quality.

Hiring a link builder allows you to get high-quality backlinks and influence the position of the resource in the search results.

Speed up your search marketing growth with Serpstat!
Keyword and backlink opportunities, competitors' online strategy, daily rankings and SEO-related issues.
A pack of tools for reducing your time on SEO tasks.
Found an error? Select it and press Ctrl + Enter to tell us
Cases, life hacks, researches, and useful articles
Don't you have time to follow the news? No worries! Our editor will choose articles that will definitely help you with your work. Join our cozy community :)
By clicking the button, you agree to our privacy policy.