What is a landing page and how to create it independently
Landing pages have become an indispensable marketing solution for any type of business, even if their main sales are in traditional stores, and not on the Internet. It's not enough just to create a website and breathe a sigh of relief: "Well! Now we have everything just like everyone else!"

We need websites as they form the first impression of your brand, but landing pages are also part of this impression; in some cases, they work even more effectively. In this article, we will explain why you need a landing page, how to create it and use it as one of the main digital tools.
In a literal translation, this means "the page that users are landing on" by clicking on the link, which is why they are called landing pages.

In such a broad sense, a landing page can mean almost anything, for example, the main page of your website, blog post, product page or a page generating leads (leads are potential customers), etc.

However, in digital marketing, a landing page means a page specifically designed for a marketing campaign to generate and convert traffic. In this regard, the home page of a website can no longer be considered a landing page since it was not created with the aim of receiving traffic from a specific marketing campaign.

Normally, the "landing" of a user on the landing page happens thanks to the fact that they were directed from advertising or emails, and this is another difference from regular websites.

All information that your users may need

Details of a particular offer or information on one product

May have various modules and functions

Usually only consists of text, images, CTA buttons, and a lead form
Presentation of a company and its mission, selling goods and services

Selling a product or lead generation

A website is a set of interconnected pages with detailed information about your business and products. It tells about the company, its activities, and the products/services that it offers.

It may also contain specialized pages, such as a corporate blog, a user account login page or a forum. The main purpose of the website is to acquire the target audience and explain the purpose of your organization or business.

A landing page is intended to describe your proposition (offer). This could be a coupon, an electronic book, or a free trial of the product. The purpose of the landing page is to encourage visitors to take a specific action, for example, request one of the above.

Although a landing page is connected to a website, it highlights specific important conversion-oriented elements and usually does not have navigation buttons or other links. The main goal of a landing page is to drive sales or reach potential customers.

Why landing pages are needed
So, landing pages are created to acquire traffic from marketing campaigns and stimulate users to take action (conversions). Landing pages are needed if you want your visitors to:
make a purchase;

fill out and submit a form thus turning into leads;

call you;

contact you via chat;

subscribe to a newsletter;

register for an event.

All these conversion activities fulfill the same main goal: they encourage a visitor
to become a customer who pays you for a product or service
.

The right approach is to require the landing page to fulfill only one goal, one user action (hence, it may have another name — "goal page"), and not wait for a visitor to register for your conference, download a PDF document and subscribe to a newsletter. Landing pages with multiple goals are ineffective.

The choice of the desired type of conversion determines the design of the call-to-action button (Call-to-Action, CTA). One landing — one action — one CTA-button. It can be repeated and even change throughout the page, but its meaning should correspond to the main goal towards which you push your visitors.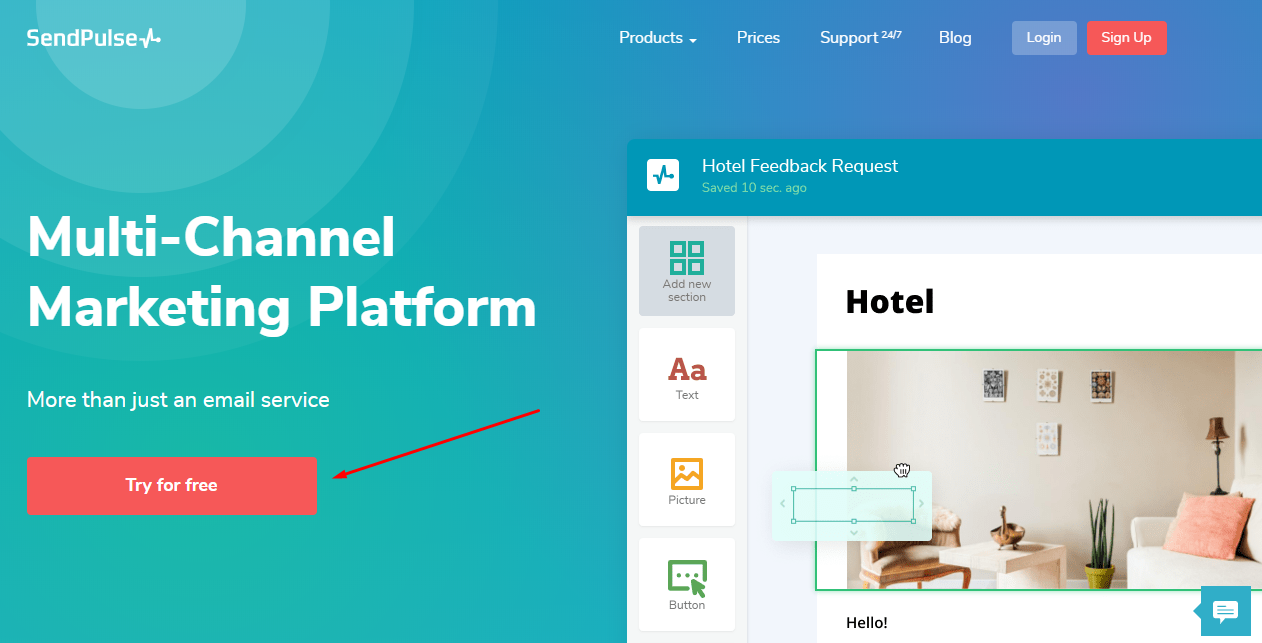 The call to action should be simple and obvious. People go to the Internet to search for information, so do not overload their attention — this applies to the whole landing page in general and the phrase that you use as an incentive to make a conversion, in particular.

The call-to-action button, contrasting and outstanding, should immediately convey what you are achieving: "Call Us", "Sign Up", "Subscribe and get a 10% discount".

Using landing pages in paid search advertising
Search engines like Google also evaluate the quality of PPC ads (PPC — pay-per-click) by their relevance to the linked page.

A landing page created specifically for advertising is normally more relevant than a regular product page on a website. It will appear higher in search results because it gives visitors exactly what they are looking for.

You can use PPC ads and a landing page for any of the following offers:

New product. A landing page is being designed specifically for a new product, PPC advertising is targeted using keywords. This approach allows you to stimulate sales by focusing the attention of the audience exclusively on this product.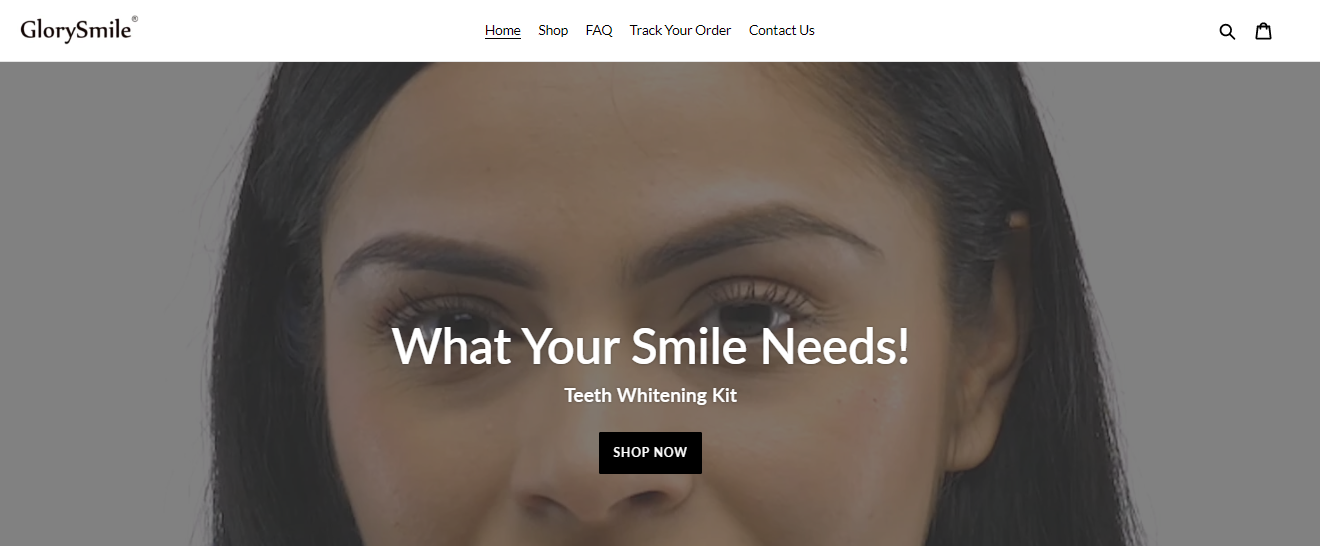 Discount. Customers who like to save money respond to cost-related keywords and discount landing pages.
Event. It is, of course, advisable to publish information about the event on your website so that existing customers or fans of the brand will find out about it.

But a landing page will also be useful because it will reach users who are looking for details about this particular event and are not necessarily interested in your business as a whole.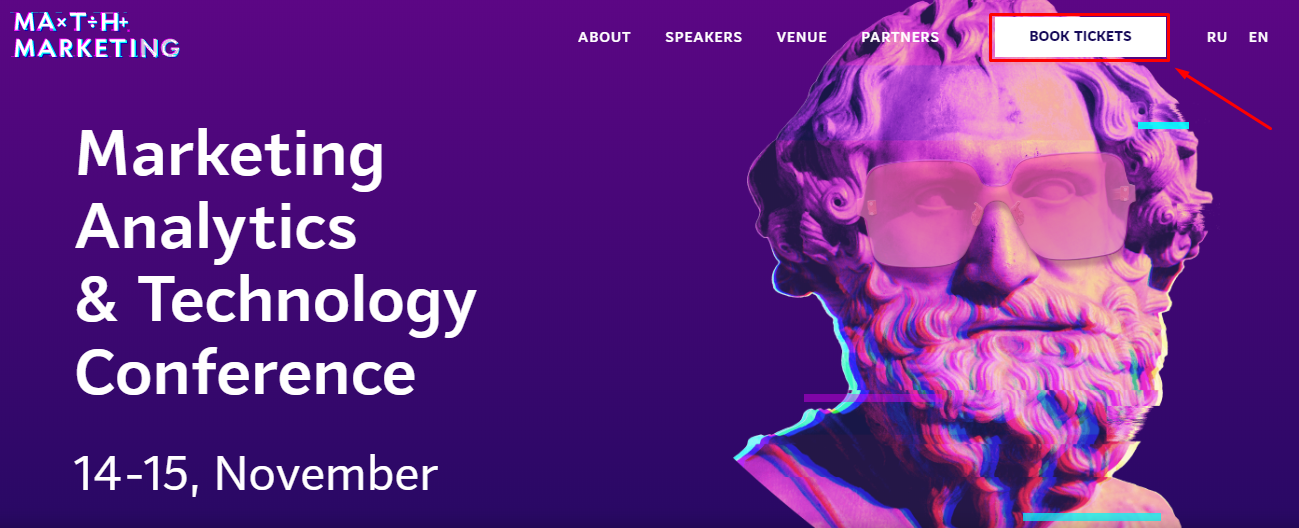 New location (for example, of a restaurant). Such advertisements should also be placed primarily on a website, but adding a landing page that comes from the PPC campaign from the very beginning will ensure the visibility of the news.
A lead magnet is any content useful to users; to receive it, you need to fill out a form leaving information about yourself, let's say, your name and email. Landing pages often line up around lead magnets with a focus on content, form, and keywords.

A link to such a page can be sent to existing customers or used to generate new leads using social networks, PPC advertising or organic keyword targeting. In this case, you do not have to update your entire website every time to publish an offer on it.

Here are some types of lead magnets used on landing pages:

Webinar. You answer customer questions on your own or with a group of experts from among your colleagues or partners. This is done in live mode, but then you can place the live record on the page, and the landing page will continue its life in this shape.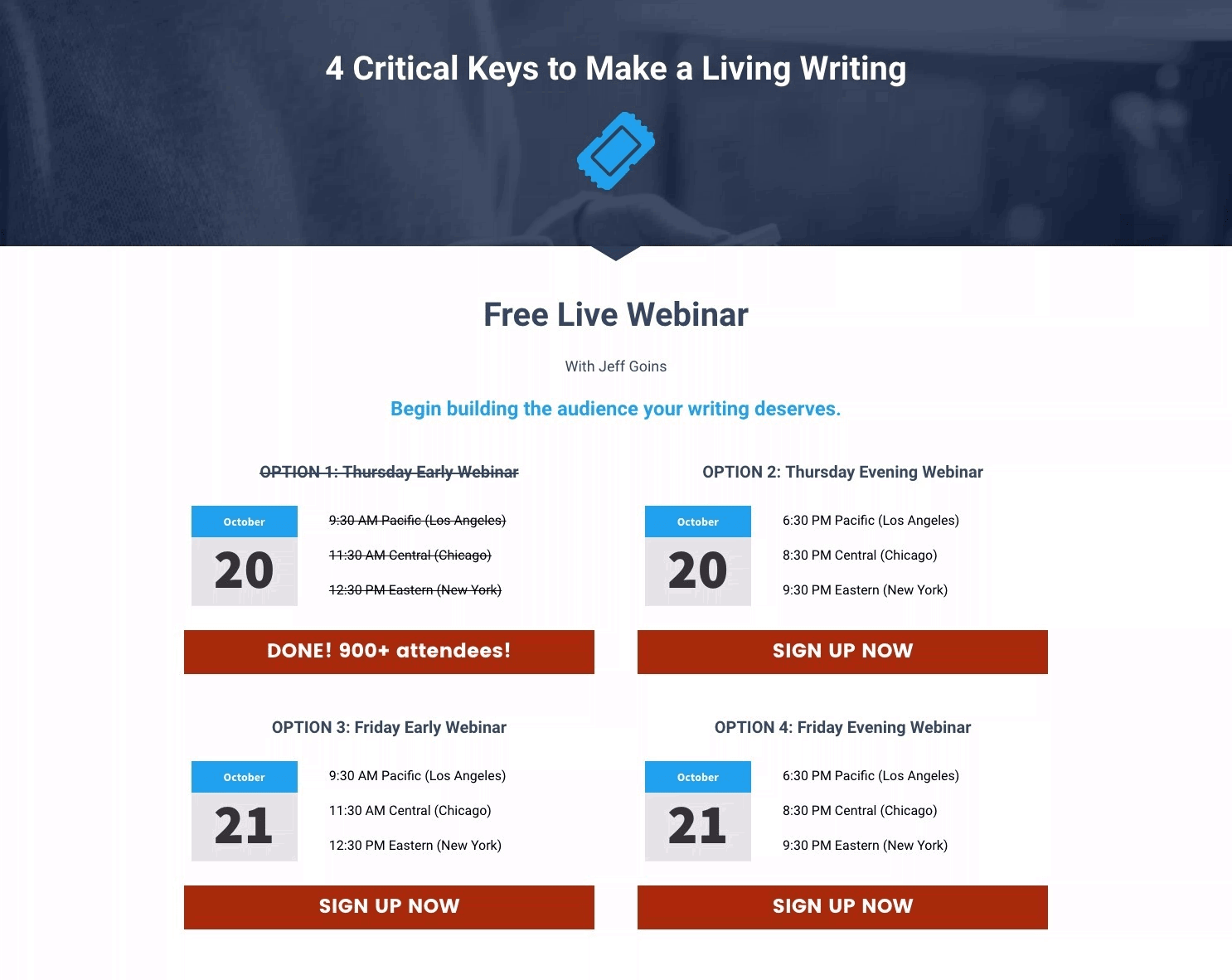 Electronic book. Share your knowledge and experience in the form of an electronic publication. In the West, this type of content can be called an ebook or whitepaper; it is especially effective in the B2B segment.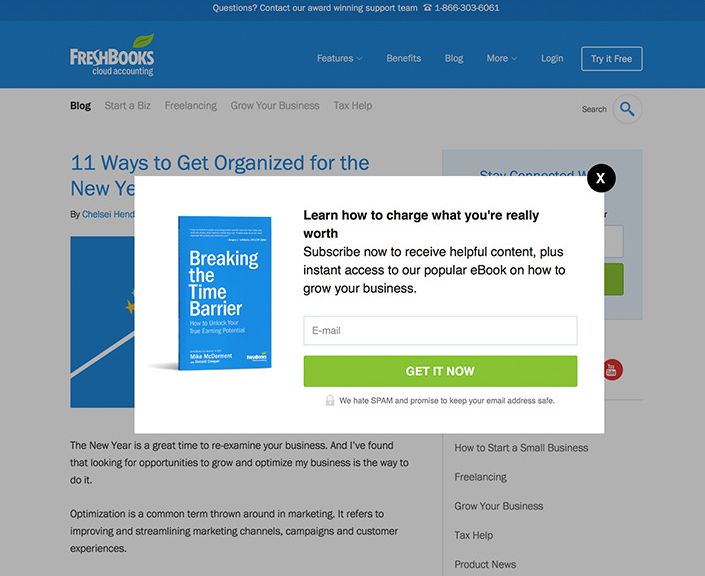 Free product trial. Free samples or a limited-service offer attracts quality, highly interested leads.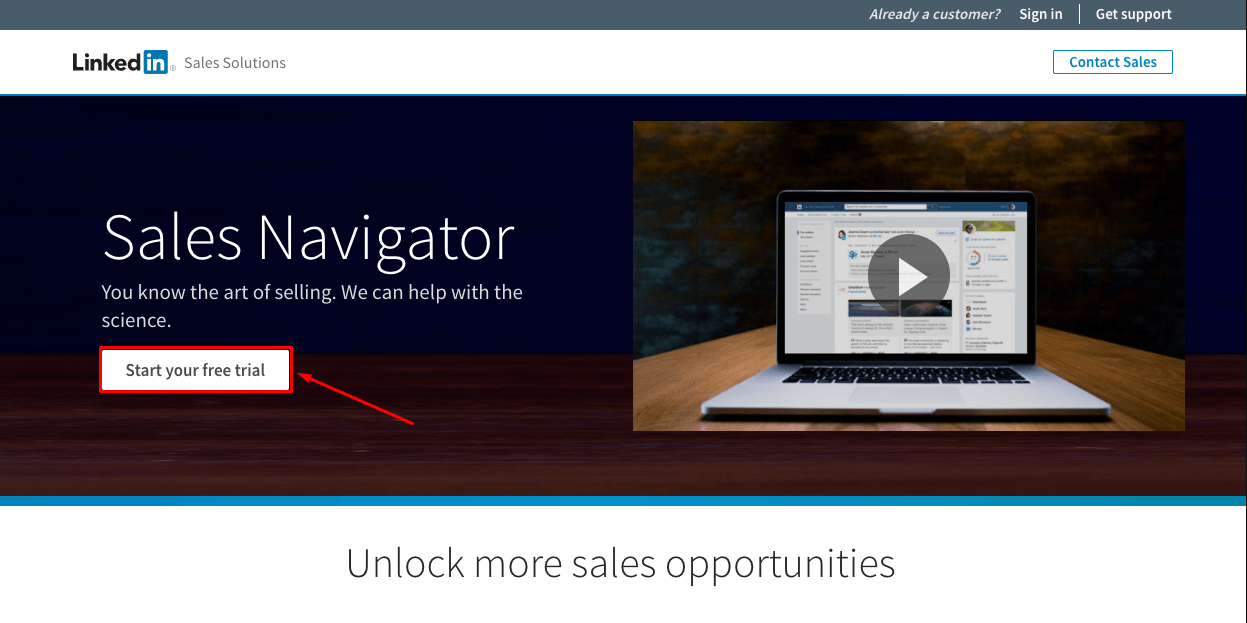 Product instruction/Guide helps new users get through the complex steps of the process.

Landing pages with checklists where all the steps or elements necessary to complete the task are listed.

Creating a landing page independently using the landing page builder
Landing pages must be designed at a high level in order to bring a lot of conversions, namely, subscriptions, registrations or sales. However, not all companies have a budget for a professional developer.

Of course, you can study programming and layout, but landing page builders with ready-made templates are the most simple and affordable solution for non-professionals.

Let's consider some of the most popular and easy-to-use landing page designers.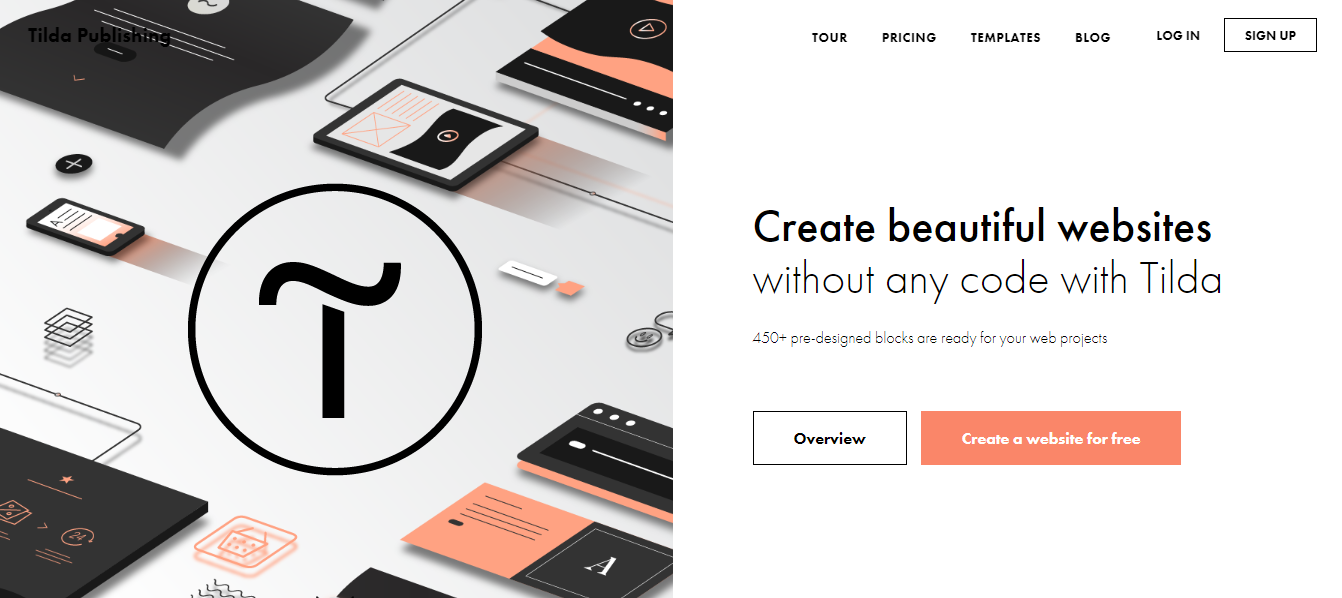 There are many useful tools for creating a standard landing page and intuitive functionality that allows people without special skills to easily create websites.

Nominally, there is a Free tariff, but with this tariff, you will only be able to create one website with a limited amount of downloaded information and without connecting a domain. In addition, the transfer of data from forms and payments using payment systems will not be supported.

Nevertheless, the service provides two weeks of free work as part of the Personal package during which you can test your landing page and evaluate its effectiveness and only then decide whether you should stay there.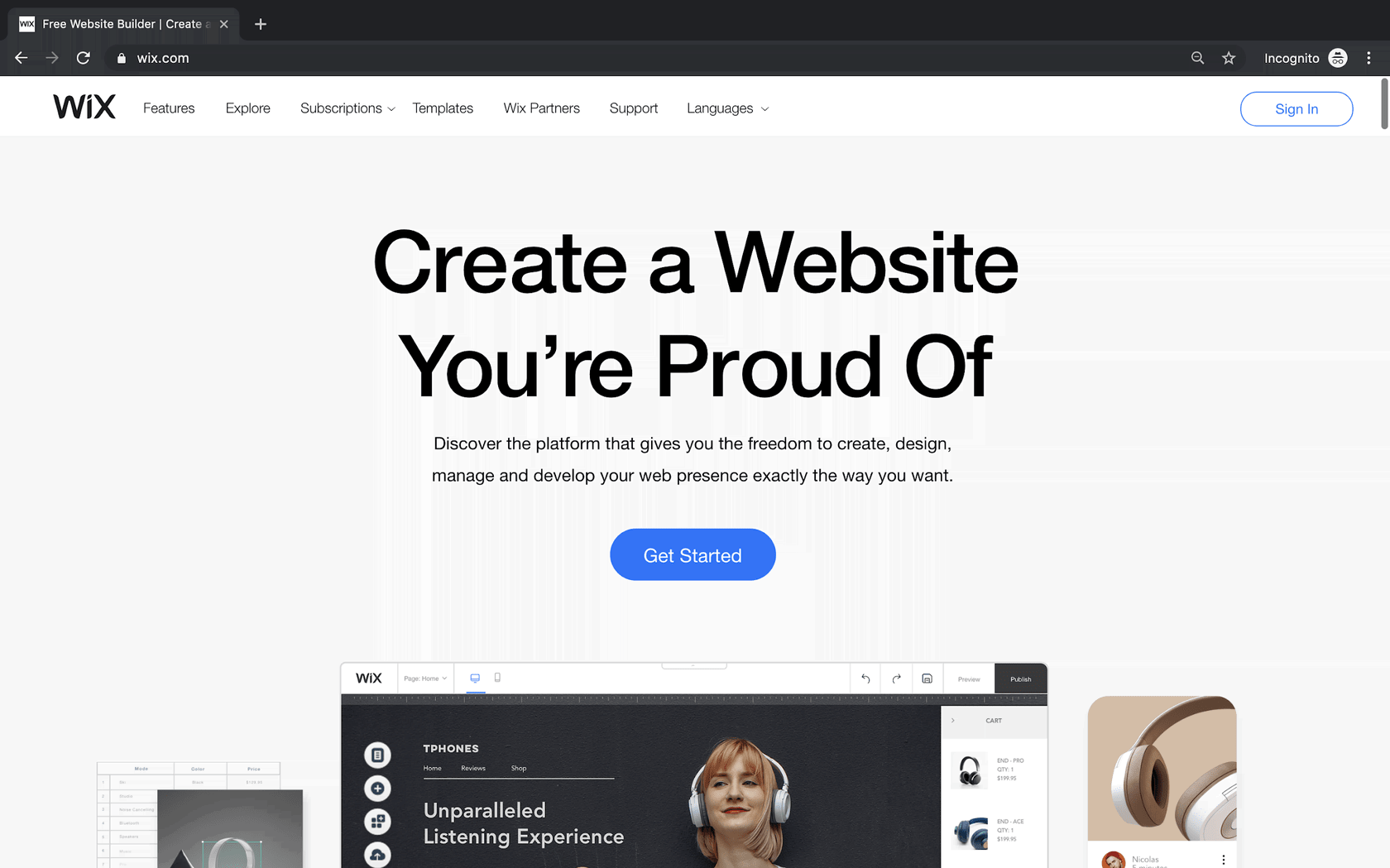 Advantages of Wix are a clear interface, additional applications to configure everything that can come in handy, and affordable prices (from ~ $2-7.5 per month).

But there are very few landing templates here, which is a common drawback of all universal website designers. On the free plan, special features will not be available to you, that is, you will not be able to adjust the template to yourself. And, of course, you will have to pay for the domain separately.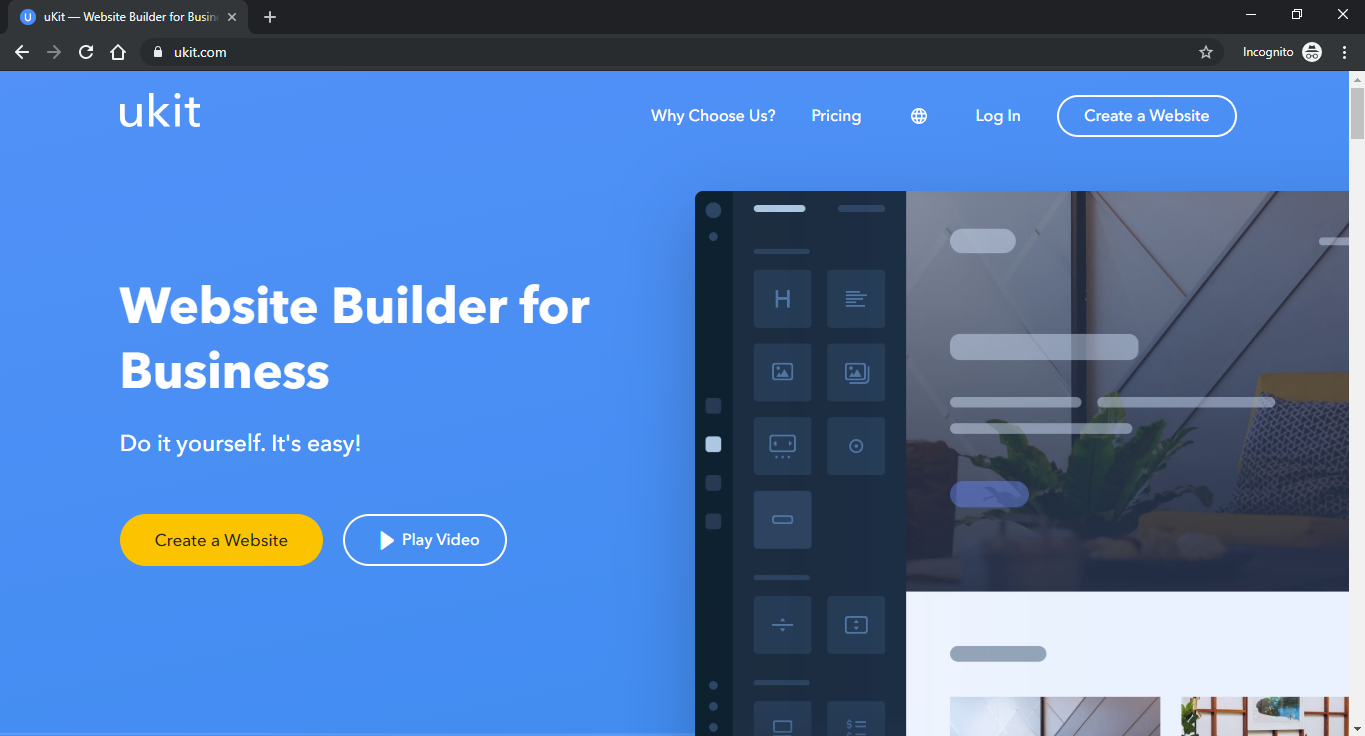 This is another example of a universal platform. It is designed for beginners; it has a simple interface and functionality without gizmo, there are only the most necessary things.

This builder is well-suited for creating business card websites; it has modern responsive templates, offers search engine optimization, and an opportunity to connect a Google Analytics counter. Like all universal builders, it is sinful due to a small number of templates. All tariffs are paid (from $4 to $12 per month if paid annually).

Can you create a landing page for free
Unfortunately, you can't do without a budget: you have to pay for at least a domain and hosting. There are resources like Setup, where you can get a second-level domain and hosting for free, but there are only 10 templates for single-page websites, and all of them are mainly suitable for creating an online store or a business card website.

In addition, as part of the Free plan, you will get extremely limited functionality, for example, you will not be able to accept payments in an online store.

Nevertheless, if your task is to test a niche, you can create a landing page here for free and see how it will perform in "idle" sales without actually making purchases and making payments, then to switch to a paid option or drag the website to another hosting.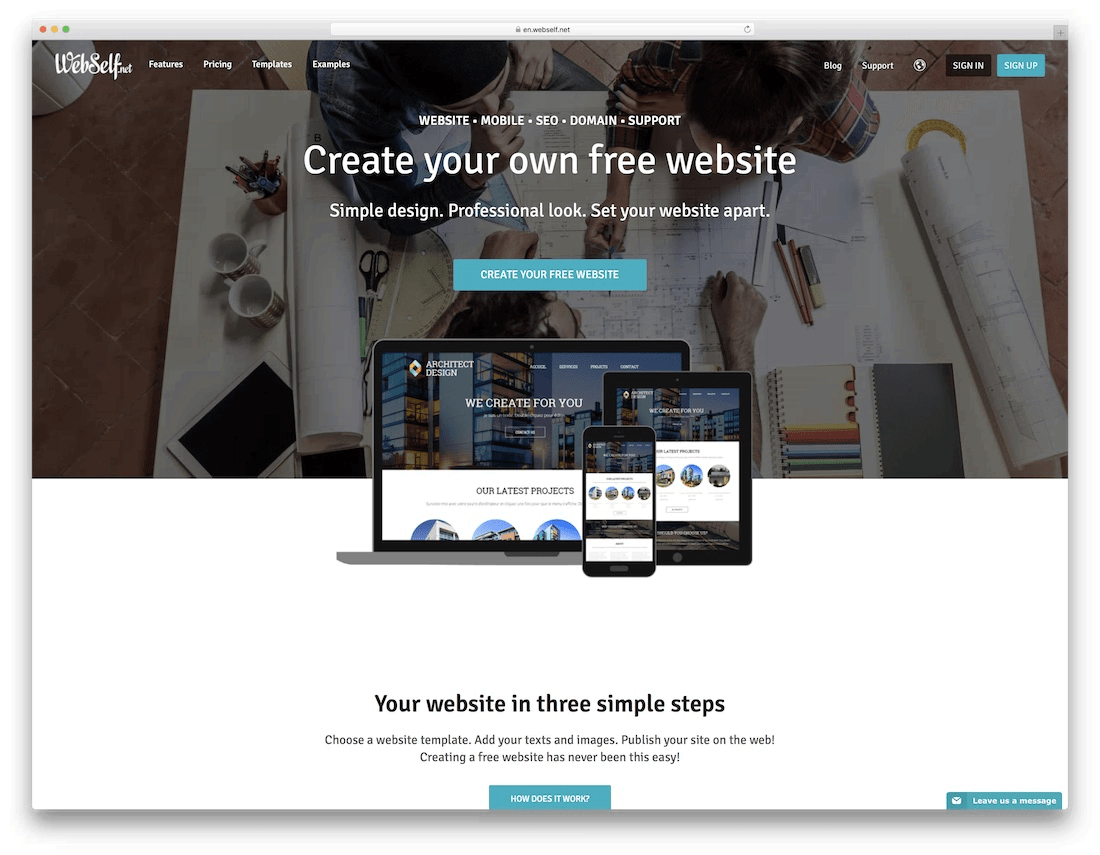 If you want to make a landing page with which there will be no problems in the future, it is best to immediately resort to a specialized tool.
Quick tips from landing page development practices
There are important components of landing pages that you should pay attention to and which need to be tested.
Text. Landing page texts are usually short and you must carefully select the most important thoughts. We get rid of all the additional details and verbosity. Everything we write is centered around the actions of a potential customer.
Personalization. This is when you go to the page and it greets you by name or, let's say, invites you to a seminar taking place in your city. Personalized content provides a much higher conversion rate, so collect visitor data and configure targeting by that data.
Overall tone. Landing pages can be more professional or simple, playful or serious, detailed or general. A page selling skateboards will be very different from the landing page inviting marketers to a conference.
Media materials. Adding or modifying an image or video can adjust the conversion rate. Photos with people's faces normally inspire more confidence. Landing pages with videos tend to perform better than landing pages without them.
Keywords. Keywords affect how many people see your landing page and how much it will match their interests. Test different keywords in advertisements and on the page itself, evaluate traffic and conversion rates.
Attract different users, experiment with style, create pages for certain locations to make it easier to find you, focus on different demographic groups and different price requests, and your landing page will turn out to be successful.
If you already have a website, consider using it in combination with a landing page. Both tools are designed to perform different tasks, and none of them should be used as a replacement for the other.
If you have no experience in development, make a choice in favor of full-fledged tools for the construction of landing pages with serious functionality, a large library of templates and tools for analytics and integrations.
May your conversion rates be high!
You may also like our partner's article:
Landing Pages vs. Homepages – spot the differences!
Speed up your search marketing growth with Serpstat!
Keyword and backlink opportunities, competitors' online strategy, daily rankings and SEO-related issues.
A pack of tools for reducing your time on SEO tasks.
Found an error? Select it and press Ctrl + Enter to tell us
Cases, life hacks, researches, and useful articles
Don't you have time to follow the news? No worries! Our editor will choose articles that will definitely help you with your work. Join our cozy community :)
By clicking the button, you agree to our privacy policy.