The Definitive Guide To Google TrustRank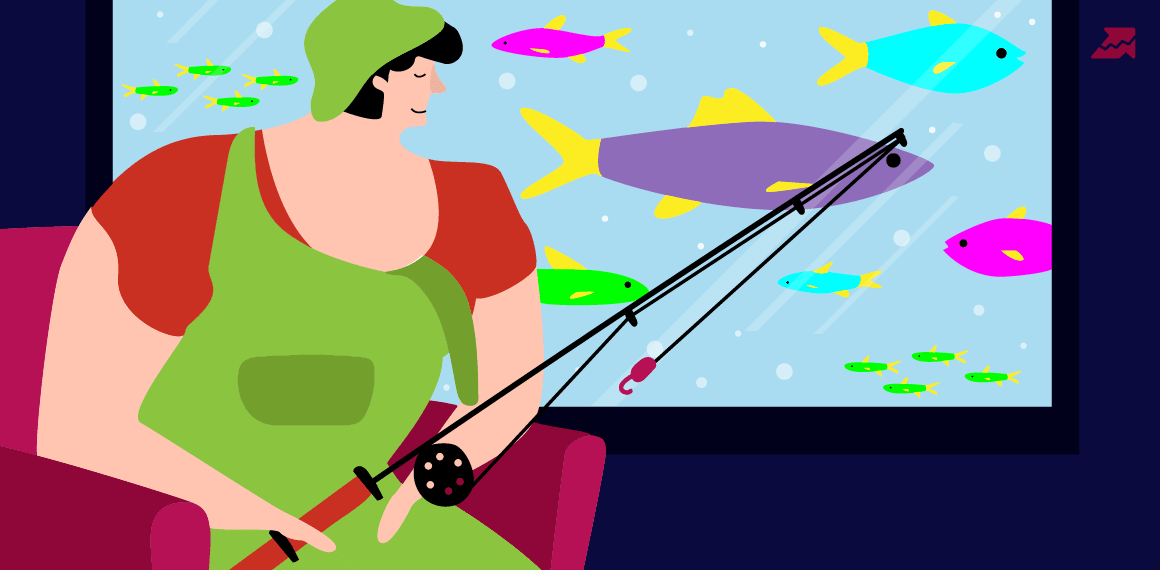 Google's algorithms and ranking signals are designed to deliver the best possible results to a user for a search query. If you can better understand the way the algorithm works, you can find ways to make your website rank higher. Google TrustRank is part of that system.

Let's assume you've done everything right on the SEO rulebook - your posts are well-written, on-page SEO is great, and you have
secured quality backlinks
. When you check search engine results, though, you don't see your website ranking. One factor that could be at play is a lowTrustRank. In short, Google doesn't trust your site, so you don't appear in search results.
But how can you increase trust? In this article, we'll look at precisely that. But first, let's see how Google TrustRank works.
TrustRank is an algorithm that works for the separation of useful web pages from spam. It does this by measuring "trust" indicators. Although there is no direct metric for TrustRank, Serpstat has one way to measure this - Serpstat Domain Rank.

The trustworthiness of your page is measured by calculating the distance between a page on your site and a "seed site." The "seed site" is a site that Google considers authoritative and completely trustworthy. You'll find seed sites for most niches. While we don't know which are seed sites, we can hypothesize. Logical sites include things like Wikipedia, CNN, BBC, Harvard University, etc.

This is how it works:


To put it simply, it's a degree of separation kind of thing.

So if Website A has a link from seed site Wikipedia, it is one link away from one seed site, which is good. If Wikipedia links to Website B which then links to Website A, this is still positive but it does not have the same strength as the first example.

In short, the closer you are to the "seed" site, the higher your Trust Rank is. As you may have seen, Trust Rank doesn't measure the number of links. Instead, it measures the trustworthiness of the links, which means the higher quality sites that are linking, the higher your Trust Rank. Receiving links from sources which have a high trust rating is also a strong trust endorsement.

Having said all that, how exactly do we increase your Trust Rank? This brings us to the next section.

Increasing your Trust Rank
Increasing your Trust Rank is difficult but not impossible. The goal, as I showed you in the previous section, is simple: To make Google view your site as "trustworthy."

Below are three ways you can improve your Trust Rank:

So we know your Trust Rank depends in large part on the "seed" sites you link to. If you're still not convinced,
check out this report
from Reboot Online backing that statement.
In the report, Reboot Online tested how content about a new product would rank across ten sites. A 300-word article about Phylandocic was posted on each site. According to the report, the content across these ten sites had the following shared characteristics:
Comparable structure and text length
Keyword positions in similar locations within the article
Identical number of keyword mentions
Shared equivalent code but looked slightly different via CSS changes.


Five out of the ten sites contained three outgoing links to Oxford University, Cambridge University and the Genome Research Institute.
A comparison of how the websites performed in search engine results after five months yielded the following results, according to Reboot Online: "
Outgoing relevant links to authoritative sites are considered in the algorithms and do have a positive impact on rankings
."
Linking to seed sites is likely to be important across numerous niches; for example, business, science, education, etc. Outside of these niches, the lesson you should take away is to link to reliable sources that provide relevant and useful information.
Get links from seed sites and sites with a high Trust Rank
Out of all of the tips I'm sharing today, this is the most important.
The best way to improve your TrustRank is to get backlinks from seed sites or websites with a high Serpstat Domain Rank. This leads to the question, "which are the seed sites in my niche?"
The thing is, Google's list of trustworthy websites is not in the public domain. There are, of course, some obvious candidates. Below is a list of likely seed sites:
Mainstream news websites - CNN, BBC and the like
The next best thing to getting a link from a seed site is to secure a link from a site with a high Trust Rank. The higher, the better. Ok, probably not a helpful qualifier.
If I were to draw a line in the sand, I'd suggest trying to secure links from sites with a minimum Serpstat Domain Rank of 15. The best way to secure these links is through a
guest posting campaign
.
It will be difficult to get links from popular sites in your niche. Everyone wants to secure these types of links. However, each "endorsement" you get from an authoritative site is a Google plus point for credibility in your favor.
Keep an eye on your bounce rate and time on page
Before we proceed, a definition of words is in order.
Bounce rate is a metric that measures the percentage of people who land on a page of your website and leave without visiting other pages on your site. Time on page, on the other hand, is the average amount of time a user spends on a page of your website.
Now, if people like the content you produce they will spend more time browsing. In short, to make Google believe your site is trustworthy, you should keep bounce rate at a minimum, and time on page high.
Here are some tips that can help improve your bounce rate and increase time on page:
Optimize page load time. Make sure your website loads quickly.
Ensure ease of navigation on the site.
Make sure your website is device responsive.
Remember readability: Make sure your content is easy to understand.
Include references and sources: People are more likely to stay on sites if the content is well-researched and accurate.
Use visuals: Include relevant images. People don't like reading wordy articles or browsing product pages where they can't see the offering.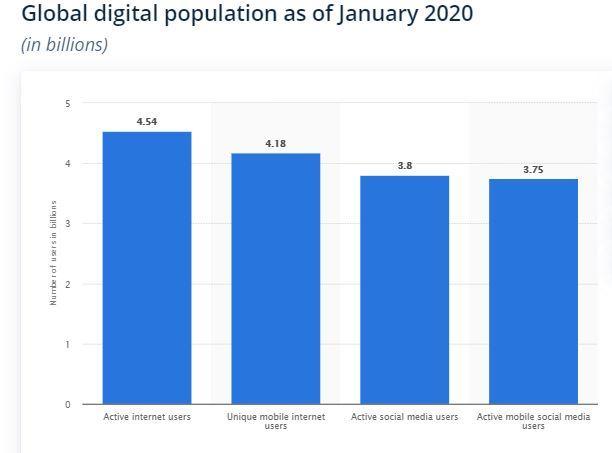 To put it simply, when creating your site, make sure you consider what your audience hopes to gain by visiting the page. If it's something you find interesting, then it might be worth including it on your website.
People trust companies and websites that are going to stick around, and Google knows that. This is why it's so important to have a long term strategy. For starters, make sure you have all your core pages:

Include a privacy notice and terms on your site:
sure, this might seem boring and too serious. Nevertheless, if you're using Google Analytics, you should have such a Privacy Page on your site. This is what you will see under section 7 of the
Google Analytics Terms of Service
:
Plus, including a privacy notice and terms actually protects you from any legal liability.

Create an About Us page:
write that About Us page and include your mission, vision and statement. Check out eBay's About Us page: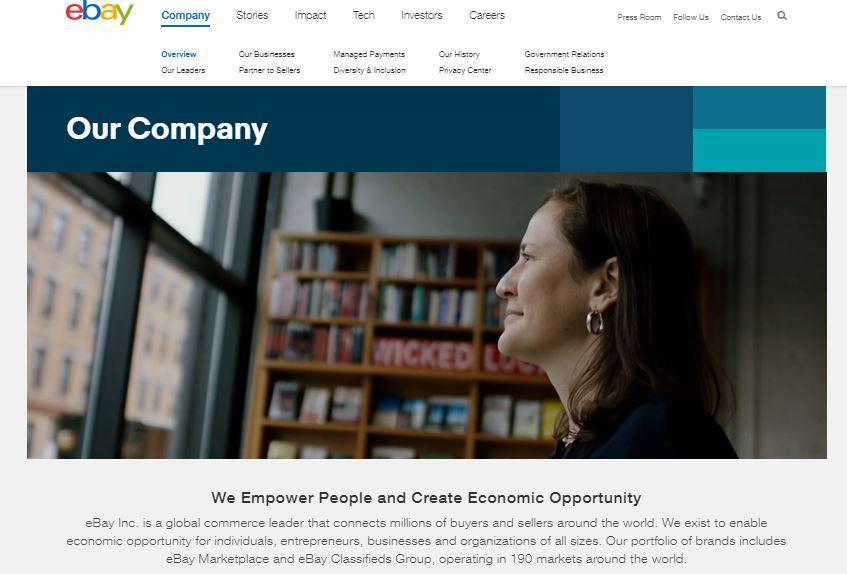 Be active in your social media accounts:
if you want to grow your company you should be serious about social media. Make sure you update your social media accounts, just like what all the big brands do. You can get a team to do this, and designate tasks using Zoomshift to ensure productivity.
Get brand name anchor texts:
people who blog naturally link to companies using the brand name as the anchor text. So for example, you can have a blog on shoes linking to the Nike site, or one on e-commerce linking to Amazon. If your site is named Travel4less.com, then get links that use the anchor text Travel4less.
Google TrustRank plays a ranking factor that plays an important role in your search rankings which you can check with an
online search engine ranking checker
. In this article, I shared with you ways to increase your Trust Rank or your trustworthiness.
The process of improving TrustRank starts with optimizing your site for user experience and creating useful, relevant content. You can check how useful your content is by measuring metrics like time on page and bounce rate. The more valuable your content is, and the easier it is to navigate around your site, the more time people will spend on a page. If people find your content really useful, they are likely to link to it organically.
Finally, the best way to quickly increase your TrustRank is to secure backlinks from relevant websites. There is a direct correlation between the number of trustworthy backlinks you have, and your site's TrustRank.
Speed up your search marketing growth with Serpstat!
Keyword and backlink opportunities, competitors' online strategy, daily rankings and SEO-related issues.
A pack of tools for reducing your time on SEO tasks.
The opinion of the guest post authors may not coincide with the opinion of the Serpstat editorial staff and specialists.
Found an error? Select it and press Ctrl + Enter to tell us
Cases, life hacks, researches, and useful articles
Don't you have time to follow the news? No worries! Our editor will choose articles that will definitely help you with your work. Join our cozy community :)
By clicking the button, you agree to our privacy policy.