How To Find Empty Alt Tags And H1 Duplicates: New Features Of Serpstat Site Audit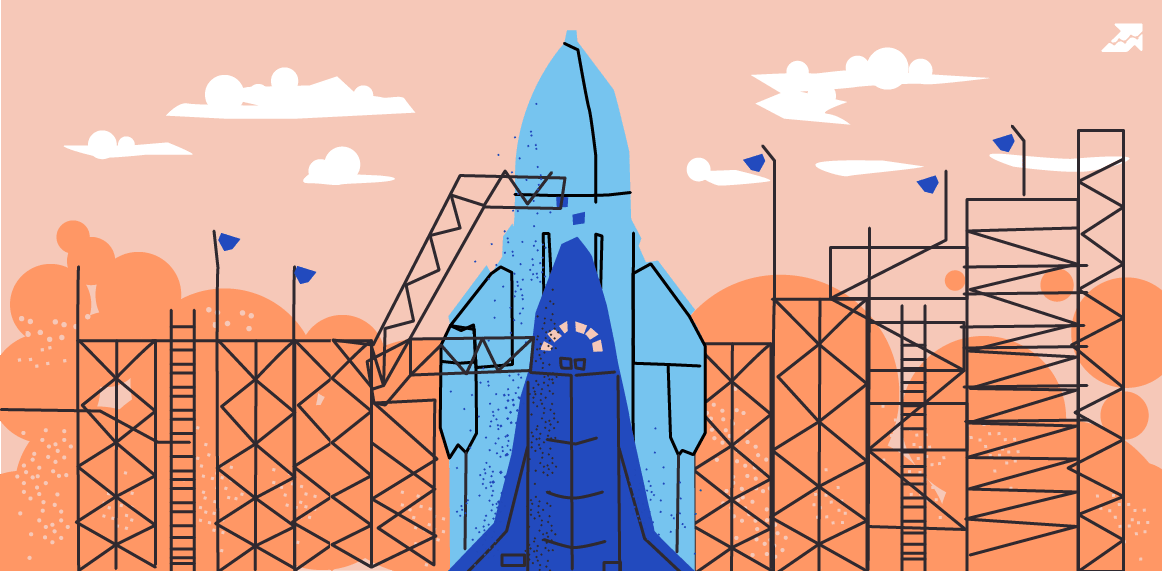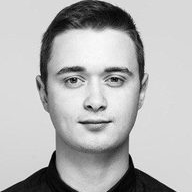 Pavel Alekseev
Product/Project Manager at Serpstat
We have recently released two global updates in the Site Audit module:
Public API
and
JS Rendering
. And today, I want to show you more important news - we have increased the number of checks in Site Audit and expanded the settings range. Now the module has become even more informative and flexible. Read on to learn more.
We have finalized 3 new checks. With their help you can find:
Images that contain an empty alt attribute.

Pages that use the meta refresh tag for redirects.
Now let's look at them in more detail:
You can read about the importance of filling in alt images in
the official guide from Google
. In short, the alt tag is necessary in cases where the site user cannot see the picture; whether it is due to a screen reader or low internet speed, then he can read the alt of the image and understand the essence of the content.
It is also worth mentioning that alt tags help algorithms understand what is shown in the picture. For example, an online store owner may be interested in this, since determining the image's subject will allow the product to participate in the ranking by images.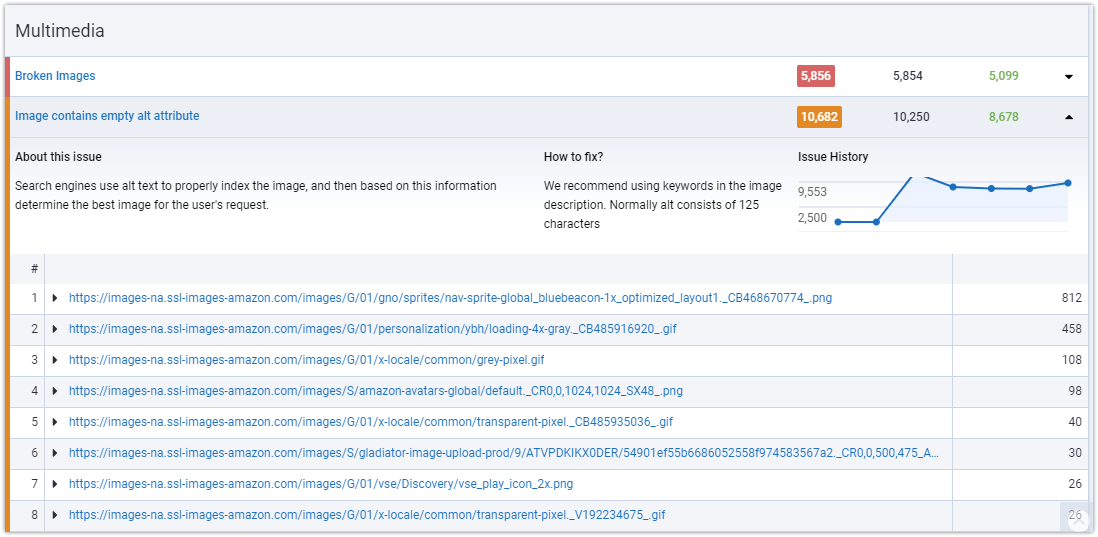 More than once, it has been said about the importance of well-designed and unique meta tags, so we added a check for the uniqueness of titles on the page. With a duplicate H1 heading, there is a risk that the search robot will consider the page a duplicate. This can negatively impact your rankings.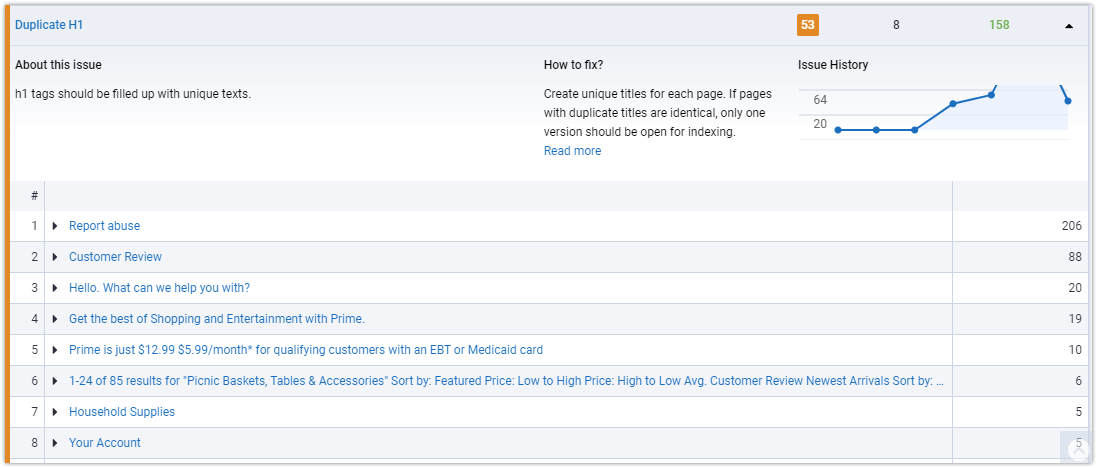 Search engines and users respond ambiguously to forced redirects like Refresh or JavaScript. It can also negatively affect the indexing of site pages.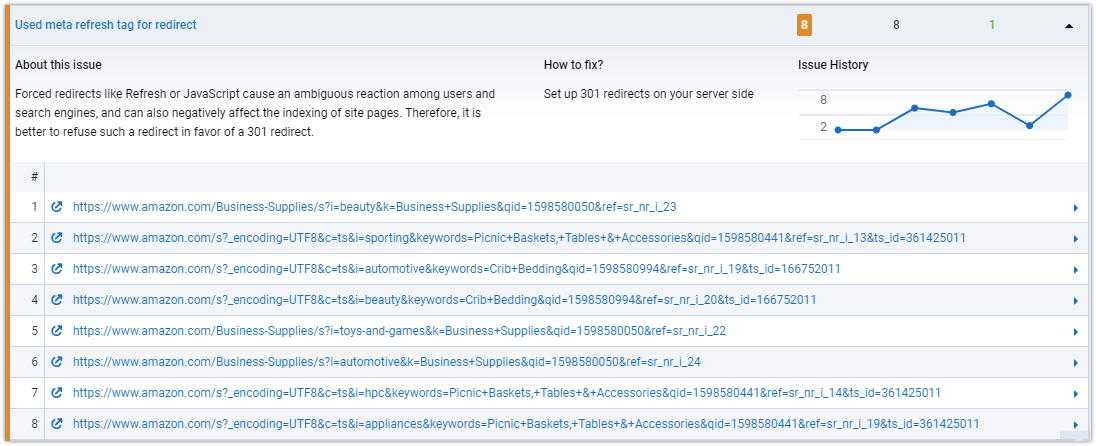 Now let's talk about the new settings. Since we are trying to make our module as clear and convenient as possible, we added:
Ability to scan pages that are not indexed.
Thus, you can check even those pages that the search robot will not crawl. To activate a setting, enable it in the
URLs
section when you start the
website Audit.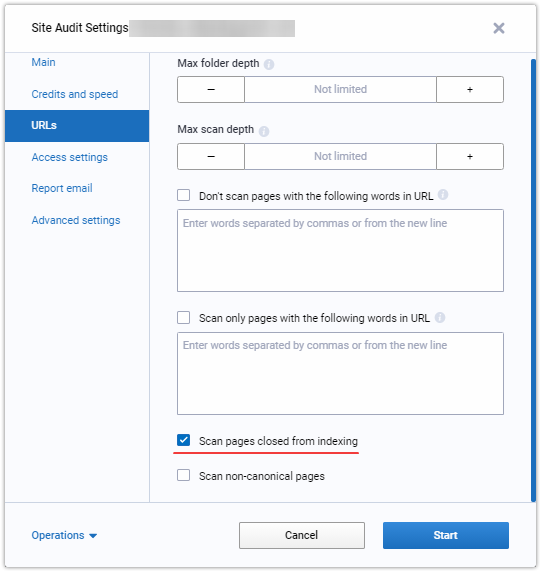 Ability to crawl non-canonical URLs.
These pages can also be skipped by the search robot, but now you have the ability to check them for errors using an
on-page SEO Audit
.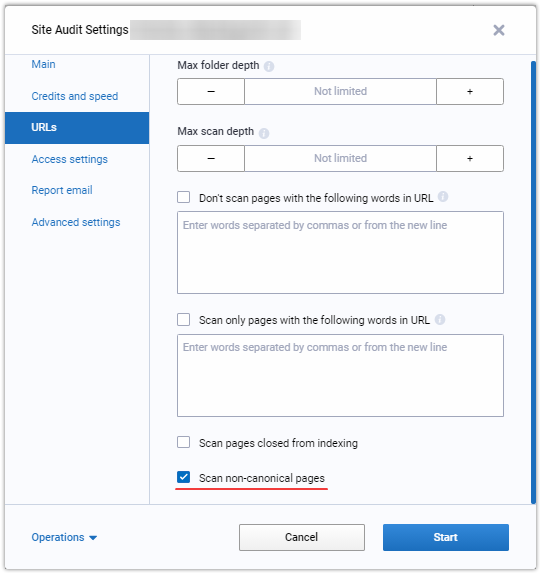 When crawling sites, there is a chance that the User-agent will be blocked by robots. To bypass the block, we have implemented a setting that will help you
automatically change the user-agent when it is blocked
.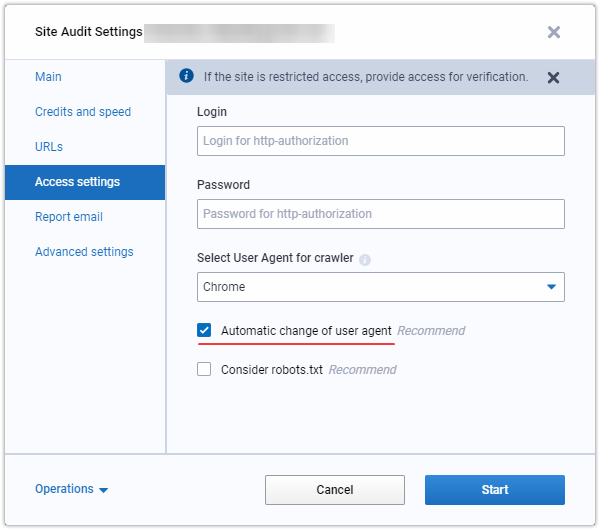 The ability to choose what is considered a short title, a long description, and so on
. We have tried to make the Audit as flexible and convenient as possible for any task, therefore we have added a new settings section where you can individually set any parameters you are interested in.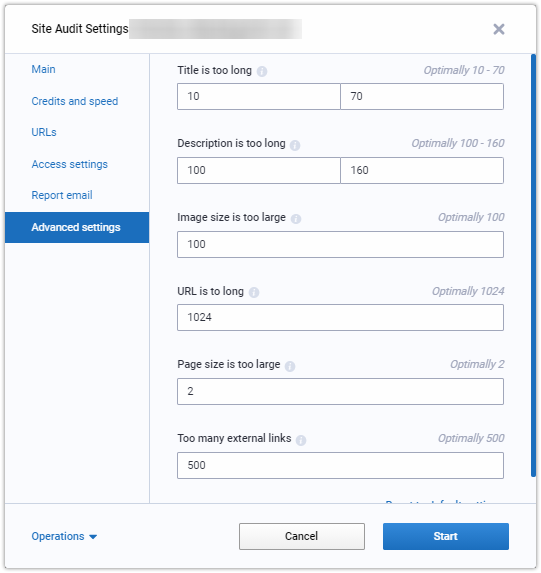 Our specialists will contact you and discuss options for further work. These may include a personal demonstration, a trial period, comprehensive training articles, webinar recordings, and custom advice from a Serpstat specialist. It is our goal to make you feel comfortable while using Serpstat.
Now, with the help of our module, you can make your site even more effective, as well as customize the module to suit your individual needs. Hope you enjoyed our updates. If you have any questions, write them in the comments under the article.

Speed up your search marketing growth with Serpstat!
Keyword and backlink opportunities, competitors' online strategy, daily rankings and SEO-related issues.
A pack of tools for reducing your time on SEO tasks.
Found an error? Select it and press Ctrl + Enter to tell us
Cases, life hacks, researches, and useful articles
Don't you have time to follow the news? No worries! Our editor will choose articles that will definitely help you with your work. Join our cozy community :)
By clicking the button, you agree to our privacy policy.