// В этом файле есть те нужные стили которые в других файлах нет.?>
How to check websites for viruses
Computers can work with viruses and perform tasks. This approach, however, will not work on a web resource as websites with viruses are blacklisted by Google which warns users about the threat. In this article, we'll tell you how to avoid such a situation.
What to do to check website for malware?
Website checks for viruses can be divided into two major types:
Content check. This is the most superficial way, but in this way, it is easiest for attackers to infect a page. Imagine that you created comment fields, and the hacker places a virus file in them. And now, despite the correct approach to a user, you get a virus.


Code check. Thus, everything that a website consists of is checked. This can be a long process, but you should not ignore it especially when your website is used for commercial purposes and accepts payments.


First, you need to know how to search for viruses with a help of search engines and how to timely eliminate viruses. For example, Google regularly checks websites for malicious code.
You can find the research results by following the link:
http://www.google.com/safebrowsing/diagnostic?site=YOUR_DOMAIN&hl=en
If everything is fine with your website, the result will look like this:

However, it is unreasonable to wait until Google finds a virus on your website. To ensure that your website is always safe, you must:


Our specialists will contact you and discuss options for further work. These may include a personal demonstration, a trial period, comprehensive training articles, webinar recordings, and custom advice from a Serpstat specialist. It is our goal to make you feel comfortable while using Serpstat.
What to do if the website is infected with a virus?
Let's suppose you have already configured the antivirus system so that it checks the content management system as well as all connected plugins. This is an important step, but it will only protect from the most amateurish attacks. There are frequent cases when a virus infects the website's file system from your own computer: the antivirus could not cope and allowed the malware to infect the hosted CMS.
Is the website already infected and pessimized in the search results? Carry out a sequential check of your web pages for malicious code. First, you need to scan the website for viruses using
on-page SEO checkers
and free online virus scan tools.
They will help determine if your website has content that is used by hackers. Normally, these are various redirects to sales websites, scripts for stealing cookies, and so on. If the hoster began to scold your website and visitors complain about advertising, you can use one of several options.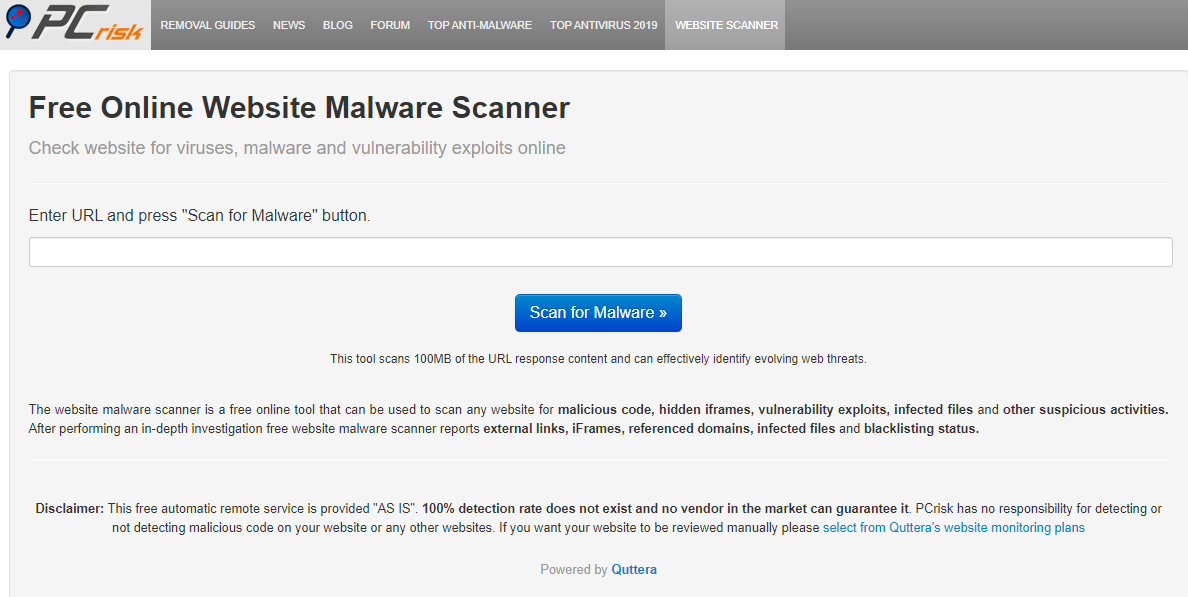 This website malware scanner is a free online tool that can be used to scan any website for malicious code, hidden iframes, vulnerability exploits, infected files, and other suspicious activities. This automatic tool scans 100 megabytes of the URL response content and can effectively identify evolving web threats.

You do not have to register to have your website scanned for malicious content. If you want your website to be reviewed manually, you can choose one of the tariffs and pay for manual scanning.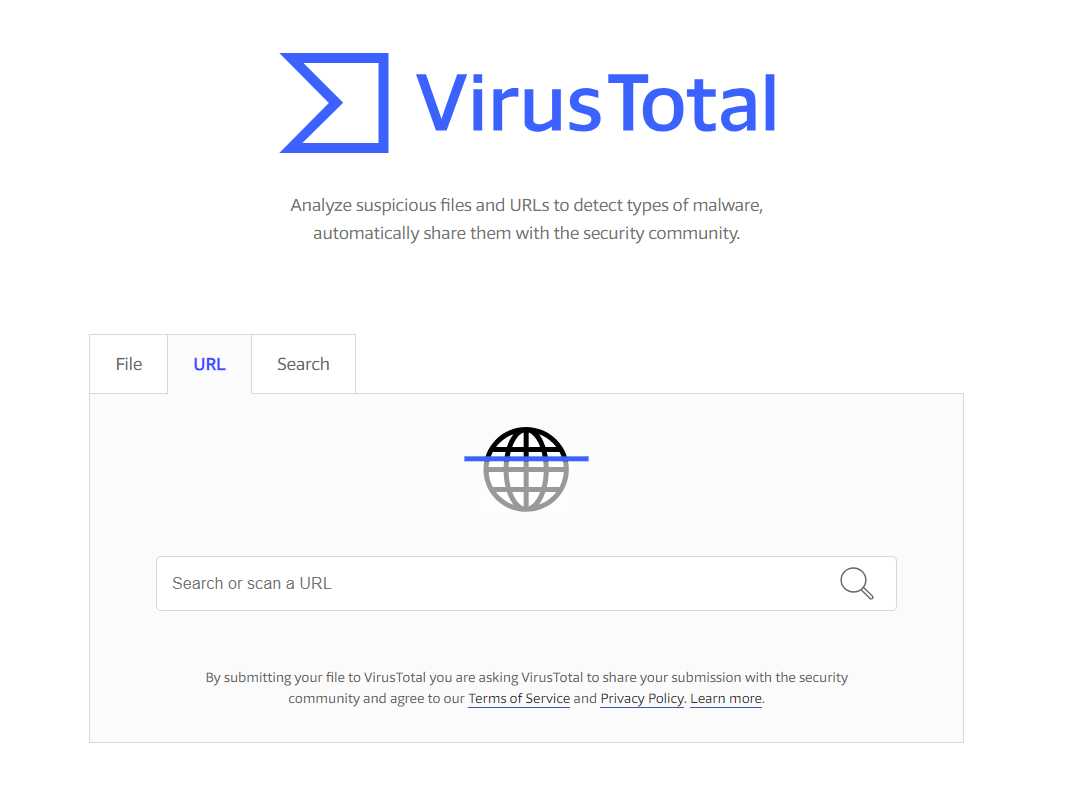 This is an industry rock star thanks to the speed of work. You don't need to register or go through any other circles of hell. Just insert a link, upload a file, or just find a page through a search engine. Thanks to the large database, there is no need to wait for the verification of websites that have already been verified. The service will simply give the result of an online scan of the website for viruses, showing an estimate of over 65 antivirus systems.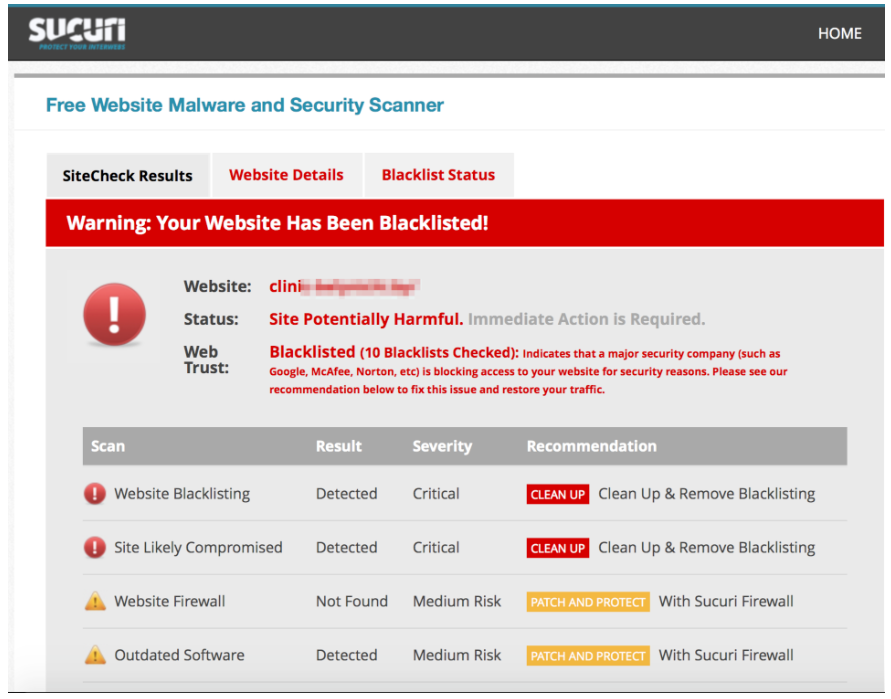 The good thing about this service is that it uses its own heuristic-based verification algorithm. To use it, you need to register and select a tariff plan. Despite the fact that prices may seem high, the service offers full support and even removal of malicious code by specialists. By the way, if your website has already "crashed" due to malware, the service employees are ready to fix it for $500.
In addition to web services, there is also the option of checking all the files that make up the website. To do this, download all the files using FileZilla or similar software and check infected website's files using the antivirus software on your computer. Once the malicious code is found, replace the file with a healthy one and upload it back to the hosting.

Using the popular AI-Bolit script also yields results. It must be placed in the root folder of the website, and then you need to run it using a browser. It checks website for malware and sends a report to e-mail or saves data to a file.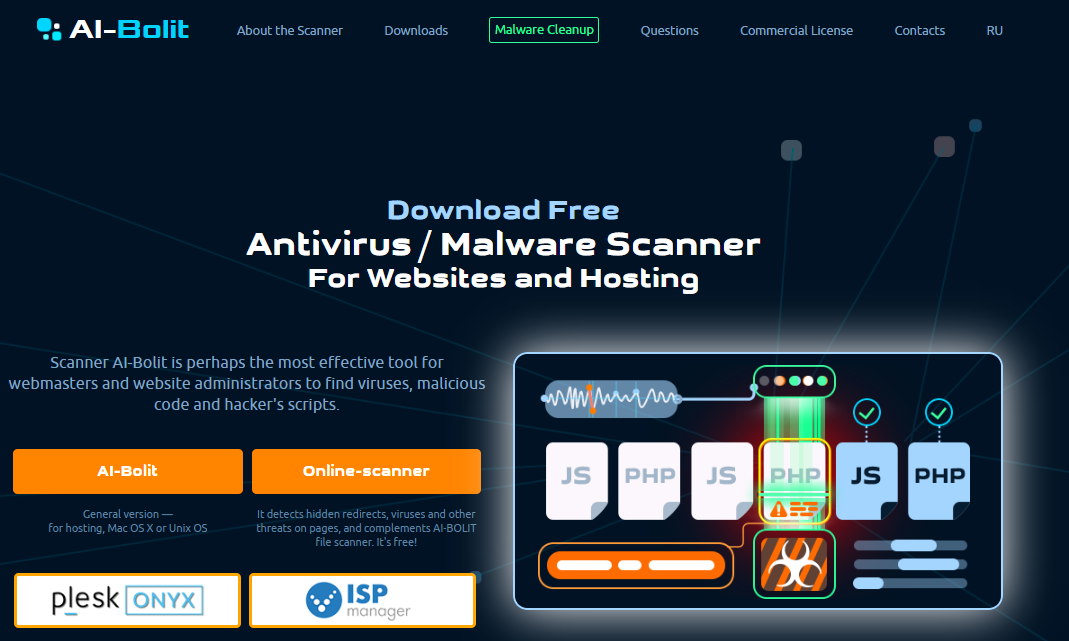 The abovementioned methods are more likely to be preventative in their essence and can cure the website of simple viruses. If a resource is under a targeted attack, only a team of professionals will be able to repel it using the appropriate software.

Anyway, it is better not to neglect the protection of your website. If you use the abovementioned services and scripts, you can find and destroy ordinary malware as quickly as possible so as not to lose the trust of users and search engines, and therefore the website positions in the search results.

Learn how to get the most out of Serpstat
Want to get a personal demo, trial period or bunch of successful use cases?
Send a request and our expert will contact you ;)
Found an error? Select it and press Ctrl + Enter to tell us
Cases, lifehacks, researches and useful articles
Don't you have time to follow the news? No worries!
Our editor Stacy will choose articles that will definitely help you with your work. Join our cozy community :)
By clicking the button, you agree to our privacy policy.