How-to

–

9 min read

–

August 20, 2019
How to install a comments widget on the website
Comments create additional content on a website and help to involve users into the source research. Use of special widgets increase a site's usability and makes commenting fast and easy.

How to add comments to your site

Getting comments is essential for news portals and blogs as well as any other type of site with an information block. Nobody gets excited about filling in huge forms to be registration process as it takes time and effort. The easier and the faster it is to react, the more comments you get.
By integrating a widget, you bring discussions directly to your site. As a rule, widgets use social networks and public accounts for registration (Facebook, VK, Google+, Disqus, and other). Thus, a user who has an account in one of the systems can quickly share comments at any site that has its widget.
Within SEO-promotion comments have supplementary value, while widgets increase usability that improves behaviour factors impressively. These factors in their turn directly influence your website's ranking.
There is a variety of widgets found on the Internet. We are going to review the most frequent ones: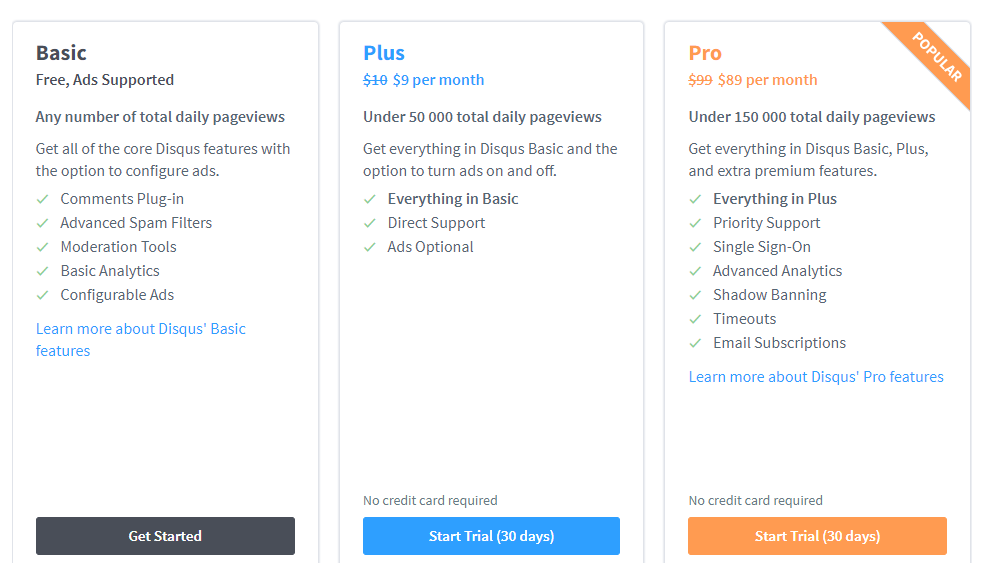 Advantages of Discus are the following:
Data storage outside the website (which can actually be a disadvantage for some site owners). It lets avoid overloads, website security warnings, spam and other issues;
This widget can be applied to almost any blog and traditional web source;
Disqus flexibility of the customization and simple integration;
Automatic spam security and moderation;
Adaptivity to any device;
Adaptivity to website's design;
Use of multimedia files.
Widget installation guide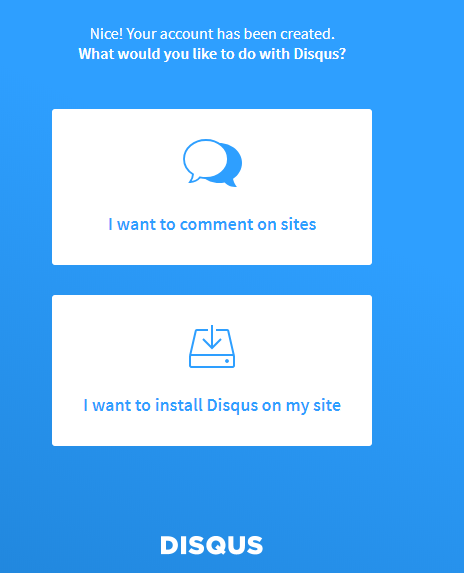 Fill in the information concerning your website: it's just enough to indicate its name, relevant category, and to pick the language. Next you choose a tariff that suits you. In case you are not quite certain, try an available free version or trial access for a limited period.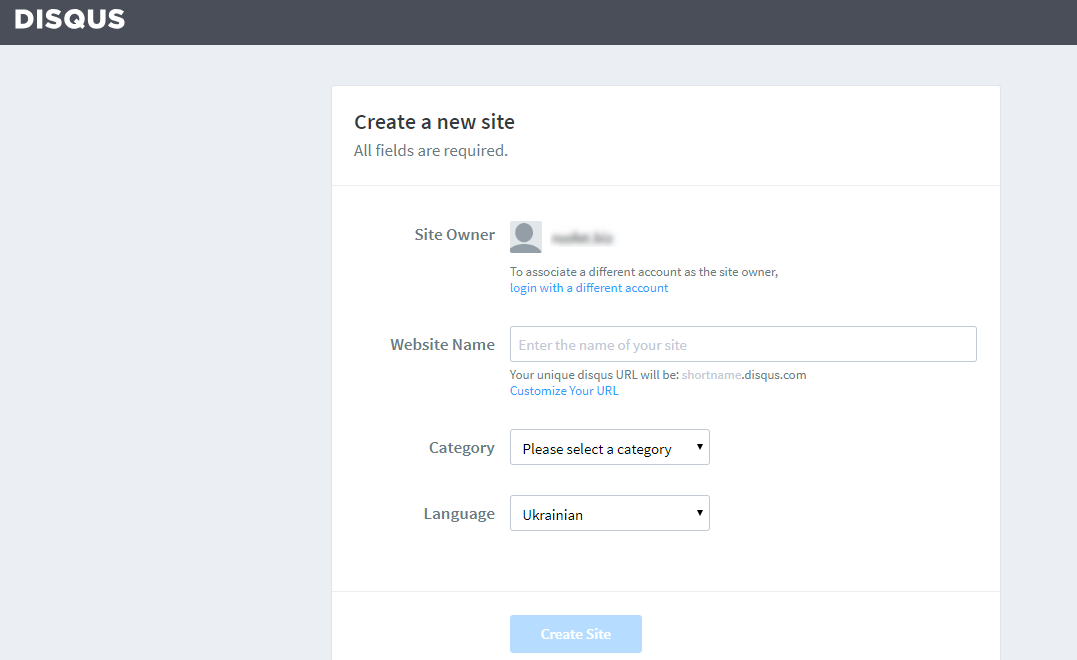 Steps to install the widget on your web page:
Use plugins and ready-made modules for smartphones that use CMS platforms;
Disqus generates a code that should be pasted right where you want to set the widget on your site.
Here is a list of CMS allowing widget integration with the help of plugins and modules: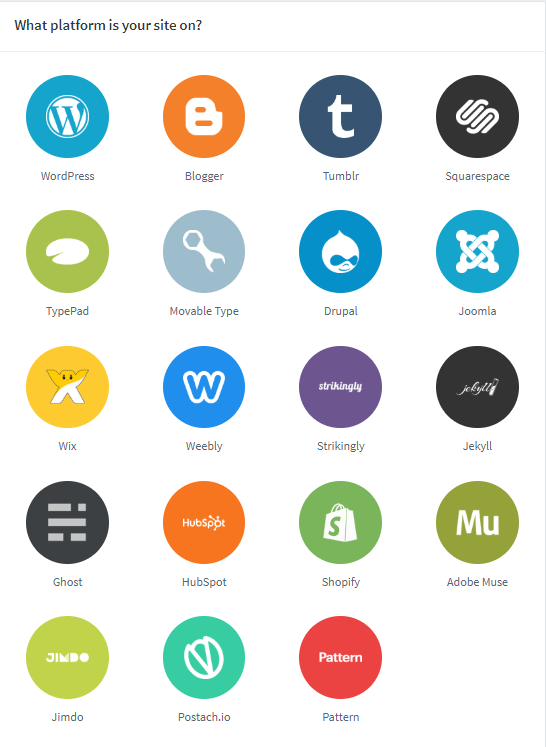 If you failed to find a platform on the list, press "
I don't see my platform listed, install manually with Universal Code
". The generated code is to be inserted in the web page where the widget is expected to be.
Disqus widget can be installed in WordPress and other platforms using modules and plugins. Below you'll find a brief guidance note of widget installation to WordPress.
Download and install
Disqus Comment System plugin using the link or administration panel: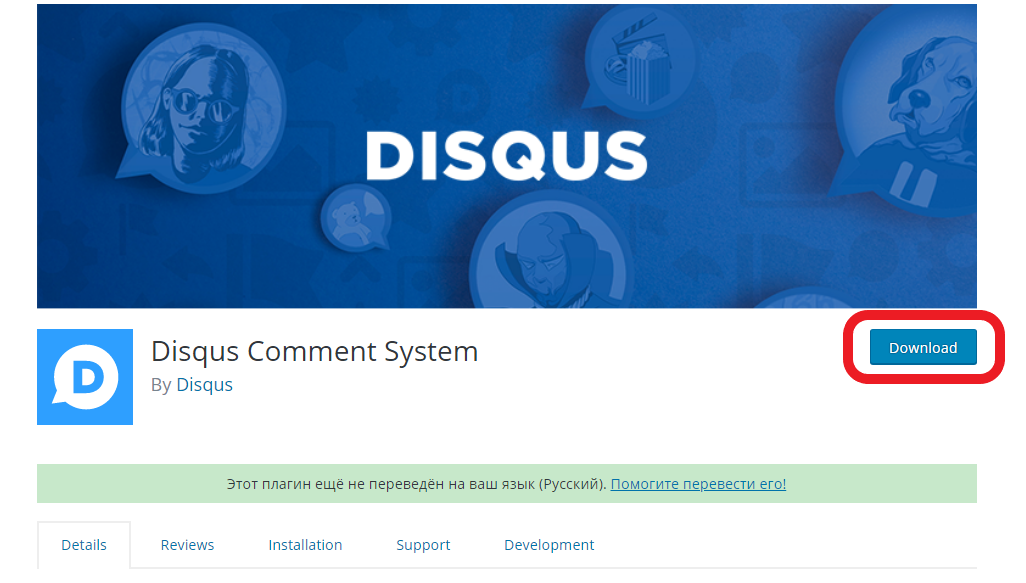 When the plugin is activated, proceed with setup using "Site Configuration" tab. Fill the first input field with Shortname which was generated upon passing the registration in Disqus.

To learn the Shortname you go back to the account page and enter the administrator setup menu (press "Settings" button):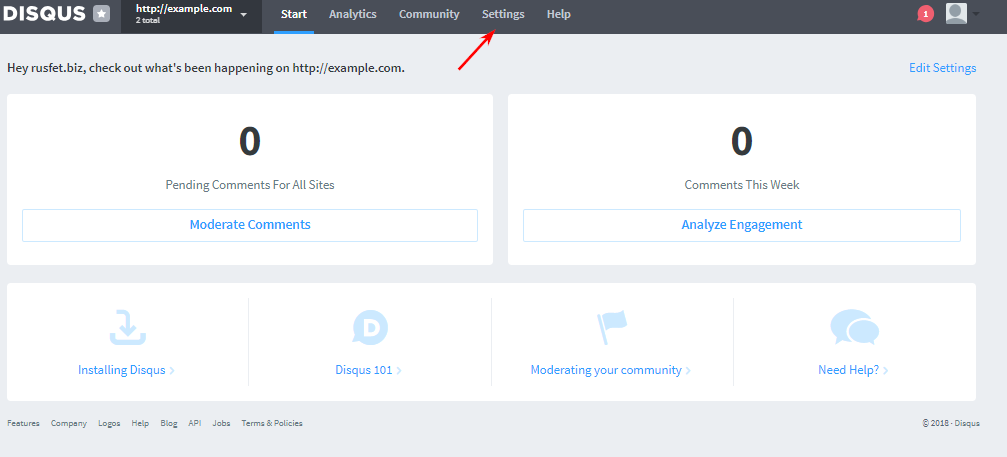 Find Shortname and copy it to the plugin.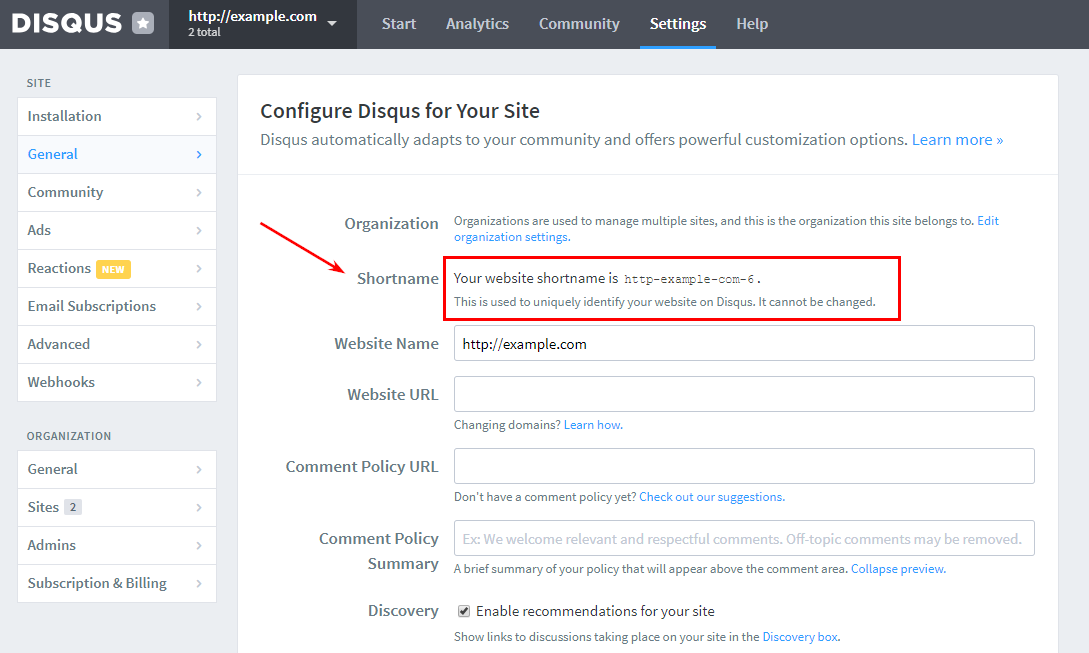 Finish the installation by authorization in your account.

Copy the sync token and paste it on WordPress setup page.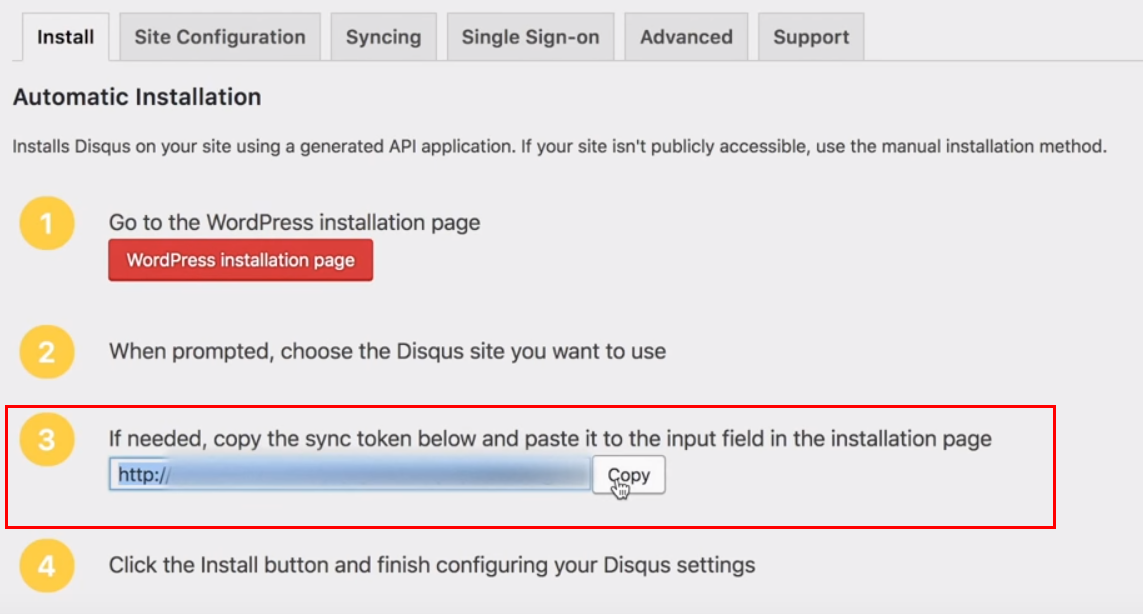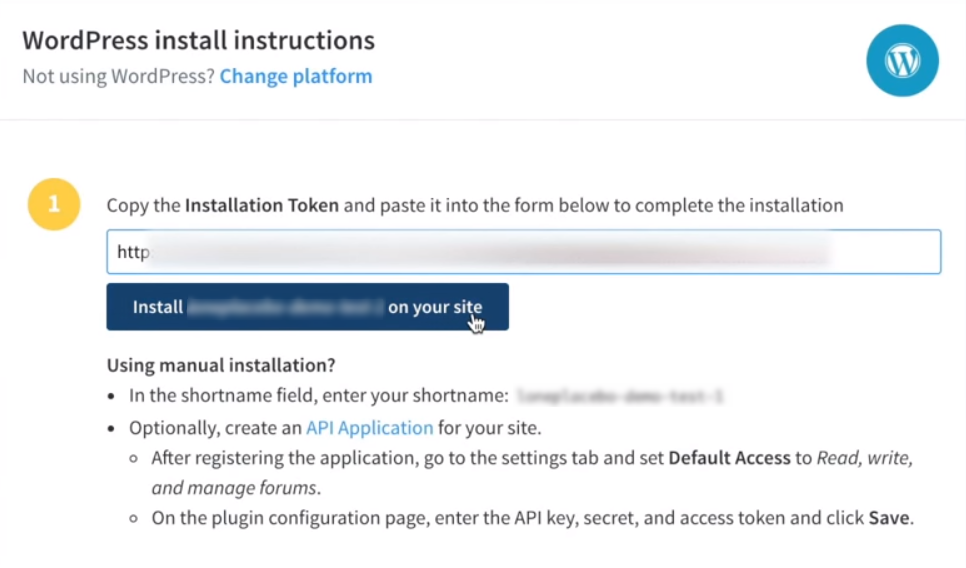 Finally, the widget installation is completed, and you can start using it. The design is adjusted using the menu which is available only to the paid members who purchased a tariff.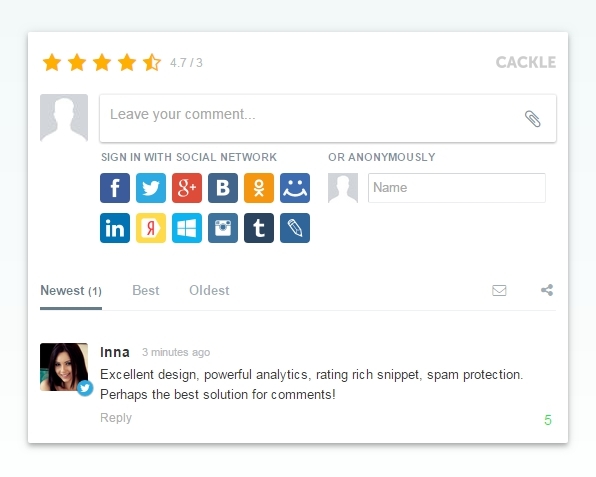 Among the main widget features, there are two key options: anonymous commenting (if allowed by site owners) and publications rating tool. The ratings appear in snippets in search results thereafter.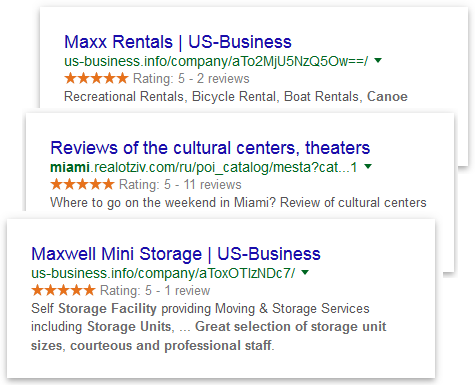 Advantages of Cackle widget
Micro schema markup applied to ratings and Schema.org comments;
Adaptivity to any devices and screens;
Crossposting to users' social network pages;
Analyzing comments and likes;
Adding Ratings, votings, downloading mediafiles.
The list of platforms that can be used for authorization:
Facebook;
Twitter;
Google+;
Tumblr;
Live;
LinkedIn;
Instagram;
Soundcloud;
Foursquare;
Yammer;
500px;
Stackoverflow;
Dropbox;
Yahoo;
Livejournal;
Wordpress;
Cackle.
The service is paid and might be disadvantageous applied to small blogs. Besides, it lets commenting only for public network account owners, while this option is a limited one to those who prefer to stay away from social media. Thus, they can only comment anonymously if there is such an option; or this category of users manage to pass the registration procedure on Cackle itself, which hardly anyone knows. No free version is available, but you are able to try a trial version of any product for a period of five days.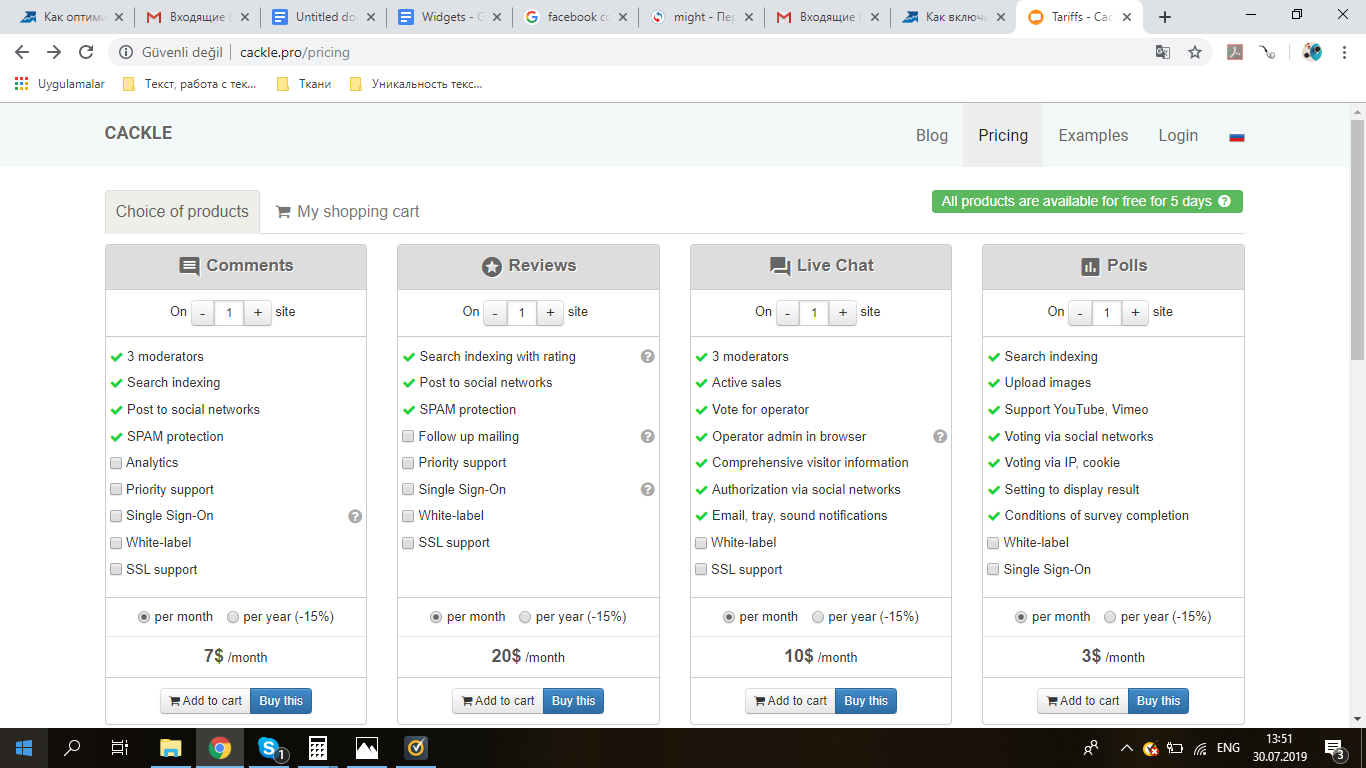 Cackle website installation procedure

Next, you choose installation method: the first one suggested is manual (with by-hand installation concept), that enables you to get an installation code for the site.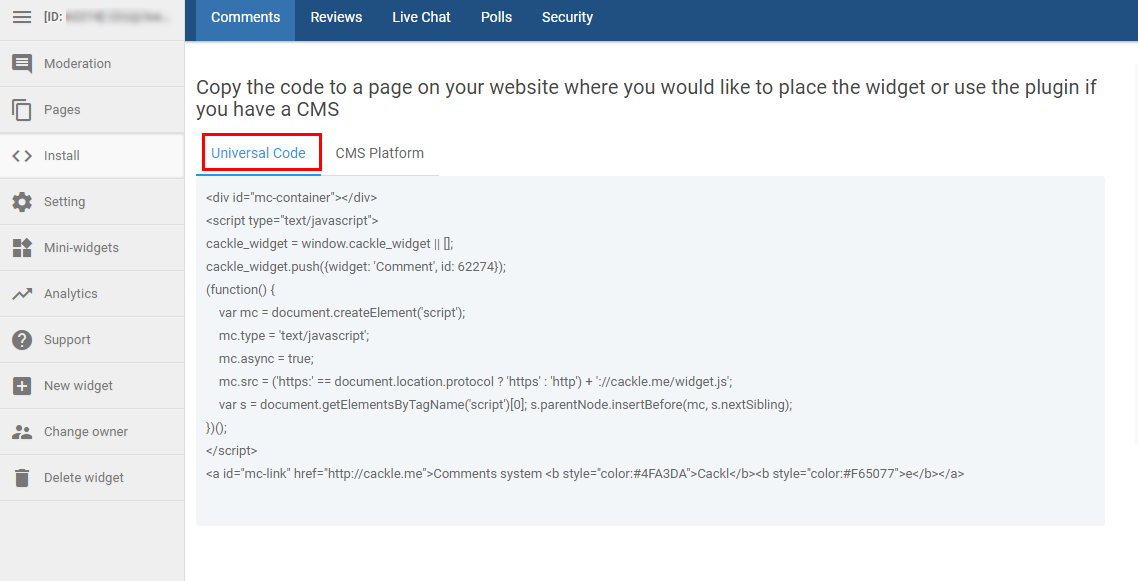 The second method is developed for the sites that use CMS platforms and appeals to WordPress. Choose "CMS Platform" tab and press WP. Use the generated data for plugin activation.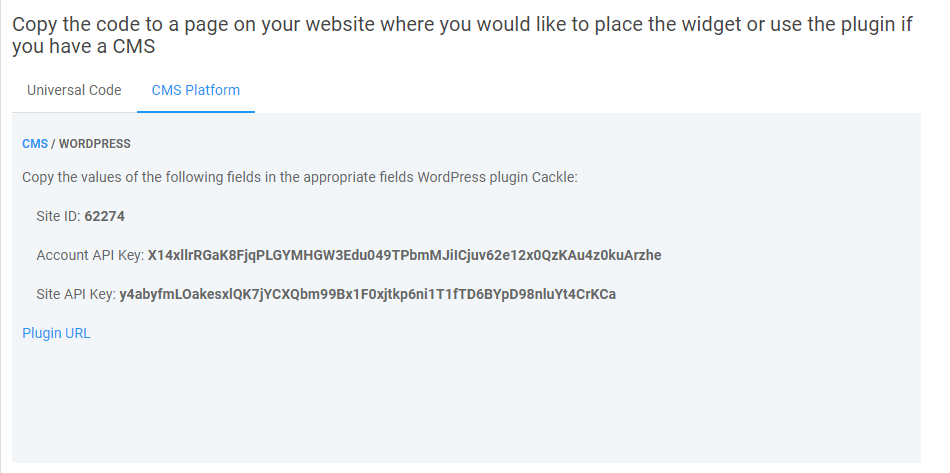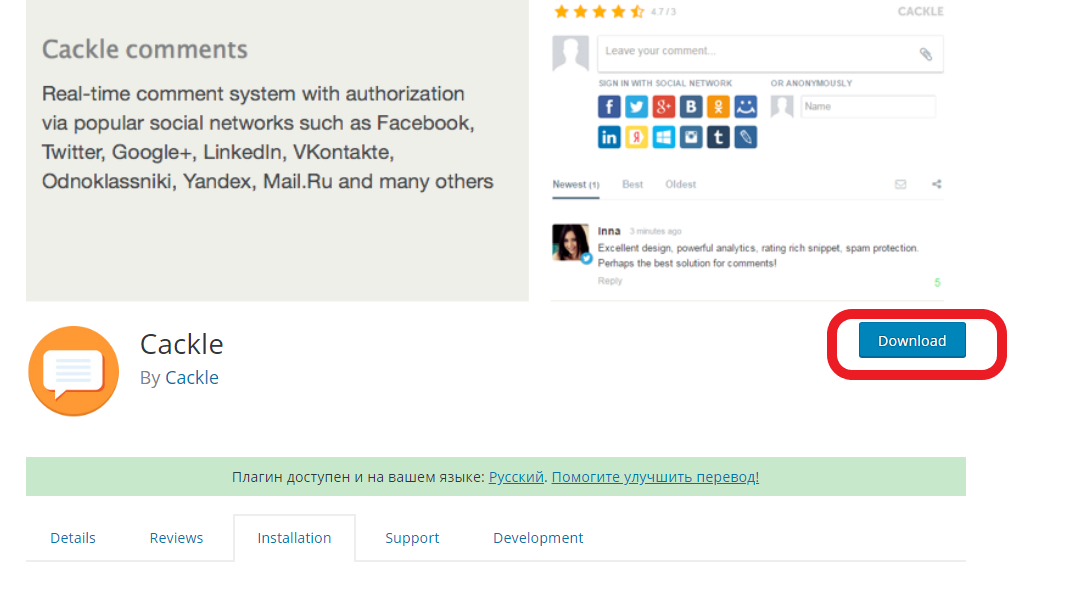 Open "Comments" tab and paste the activation keys to the setup box.

As soon as you finish the activation, the plugin will appear on your site. Manage colour schemes, pagination and design attributes in account settings.

In case you need a comment module for a definite social network, use a special widget.
This widget is completely free. It provides comments indexing which is a significant benefit. Anyway, the fact that users outside Facebook cannot be authorized is undoubtedly a disadvantage.
Facebook comments plugin is available on Facebook for the
developers web page. To add the widget you simply need to paste the generated code into your site.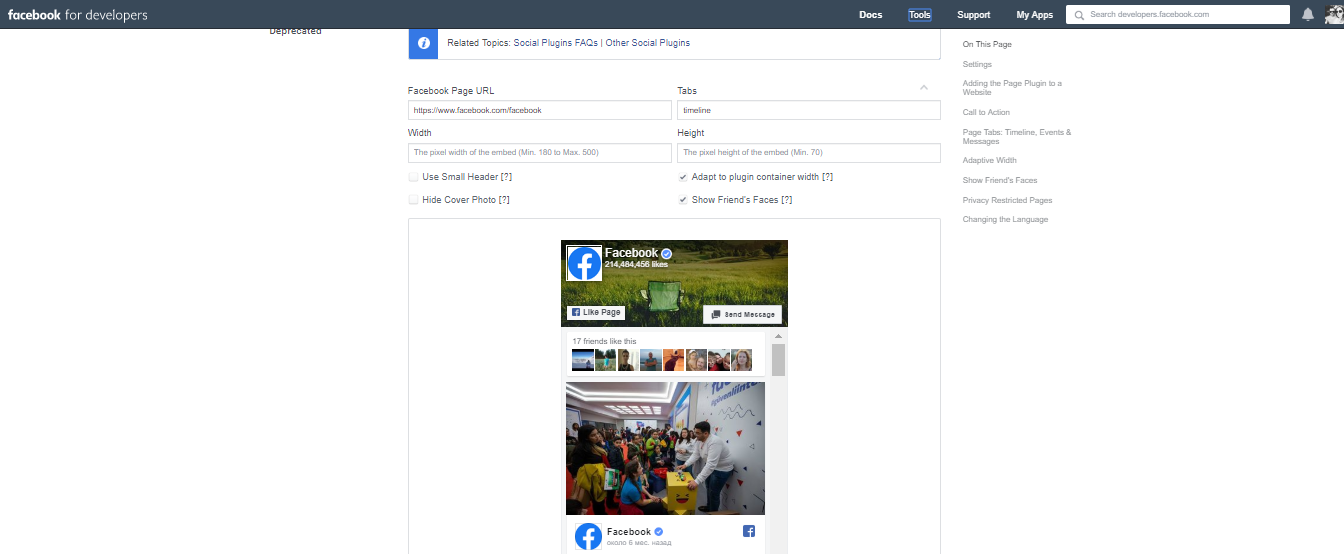 Download and install one of the available plugins to activate Facebook comments in WordPress: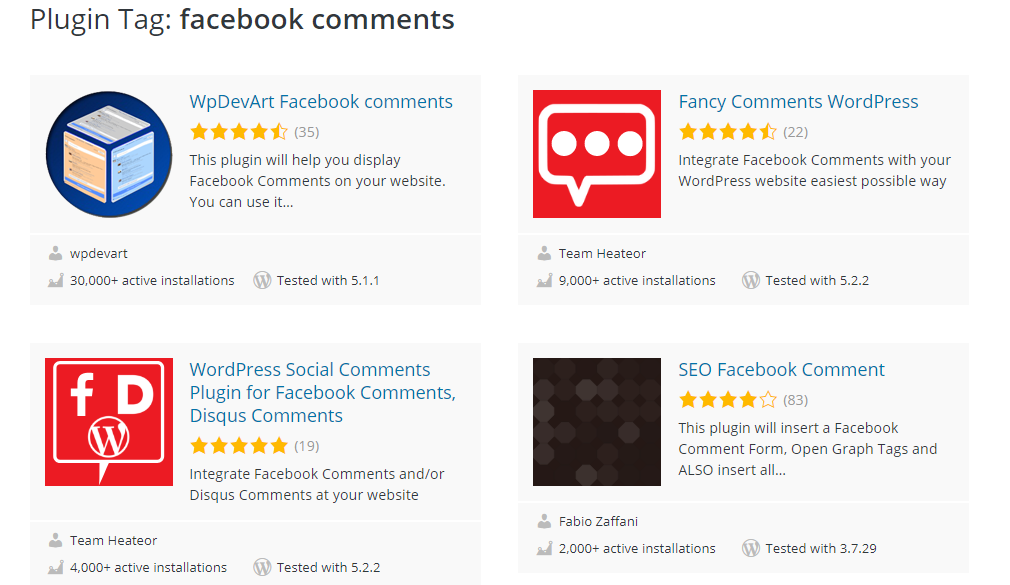 Comments widget is definitely great means for site promotion.

Widgets make it easier to get users authorized with their own social networks accounts. No need for visitors to go through long registrations and filling in forms.

These advantages altogether have a highly positive influence on the site's usability and behavior factors that significantly impact SEO-promotion.

This article is a part of Serpstat's
Checklist
tool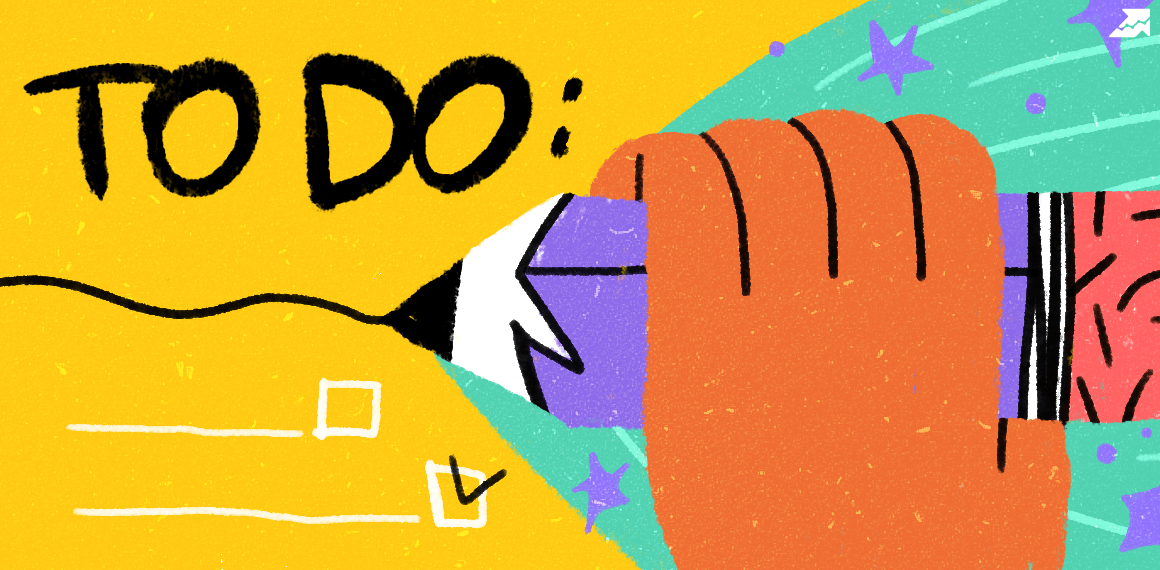 " title = "How to install a comments widget on the website 16261788318864" />
Checklist is a ready-to-do list that helps to keep reporting of the work progress on a specific project. The tool contains templates with an extensive list of project development parameters where you can also add your own items and plans.
Speed up your search marketing growth with Serpstat!
Keyword and backlink opportunities, competitors' online strategy, daily rankings and SEO-related issues.
A pack of tools for reducing your time on SEO tasks.
Found an error? Select it and press Ctrl + Enter to tell us
Cases, life hacks, researches, and useful articles
Don't you have time to follow the news? No worries! Our editor will choose articles that will definitely help you with your work. Join our cozy community :)
By clicking the button, you agree to our privacy policy.