Customer Lifetime Value: Definition, Formula and Why It Matters
For a successful business, every customer matters, but not all of them have the same value. The profit brought by a client depends on many factors - client's preferences and purchasing potential, resources necessary to attract and retain them, and channels used to lead them to a purchase.
Of course, any marketer's task is to make the most of cooperation with each client. But how to predict if the resources spent on marketing would ever pay off? By analyzing Customer Lifetime Value.
What is CLV in Marketing?
Customer Lifetime Value (CLV, LTV) is the predicted total profit a customer will bring over the entire relationship with your company.

As with any other type of profit, CLV requires not only revenue calculation; you also need to consider costs for customer attraction and retention, production, optimization, etc.

Simply put, CLV is the monetary representation of the relationship with a client. This metric allows to look in the future to see how (and if) your marketing investments will pay off.

There are many ways to calculate CLV, from simple arithmetics to complex predictive modeling supported by AI algorithms.

The more indicators there are, the more complex the formula is. For example, the calculation of customer lifetime value may include the income from other clients attracted by this client (Customer Referral Value).

The basic CLV formula looks as follows:

CLV = (average purchase value × average purchase frequency rate × average customer lifespan) × average margin
For example, you sell sports equipment, and the average purchase value is $30.94, the average purchase frequency rate (per year) is 1.34, and the average retention period is 2 years.

In this case, the profit from one client is $81.74, with the average margin - 70%.

CLV = $81.74 × 0.7 = $57.22
Now that we've figured out the basic principles of CLV calculation, let's look at a more specific example that can be put into practice.

RFM Analysis for CLV Calculation
Average purchase value = total sales/orders.
Purchase frequency = orders/contacts.
Customer value = average purchase value × purchase frequency.
Based on the results, you can divide your contact base into several segments, for example:
new customers;

one-time customers;

wandering customers;

V.I.P. customers;

lost customers.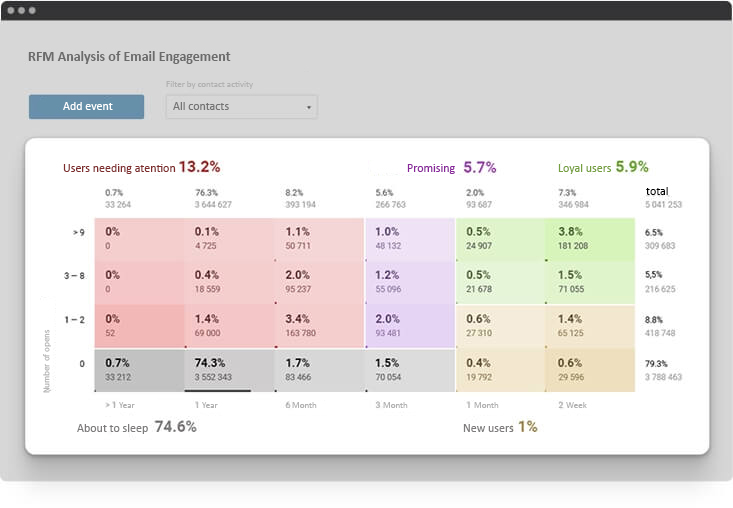 To calculate CLV, multiply the average purchase value by the average customer lifespan and subtract the cost of attraction and retention. If you are just starting a business and don't yet know the average retention rate, focus on the metrics of your competitors.

When you have CLV by segments, it's possible to calculate how much you can spend on marketing for each segment.
For example, if the CLV of the V.I.P. segment is $100, and the marketing campaign conversion rate is 10%, your expenditure on that campaign shouldn't exceed $10.

The more detailed the marketing costs, the easier it is to adjust the strategy. If you get a negative CLV after entering the data, you can easily regulate the parameter that requires minimal modification, for example, the discount rate.

CLV calculation based on the RFM matrix lets predict the most profitable customer segment and find the most effective ways to interact with it.

Why CLV is a Key Strategic Indicator
The CLV metric focuses on a long-term relationship with the brand's audience rather than a one-time sale. It also helps evaluate and adjust the effectiveness of the strategy to increase customer loyalty.

Thus, CLV, being one of the main indicators of business development, enables to get more profit with less investment.

Moreover, CLV is a sensor that shows the validity of the chosen direction. By controlling it, you will see when customers start spending more or less, track the contact base growth or outflow, and be able to understand their reasons. Following the significant changes, you will be able to react immediately and adjust your activities.

The improvement of customer lifetime value is primarily the improvement of the customer experience after the first conversion. We'll show you a few examples of how to reach it with direct marketing.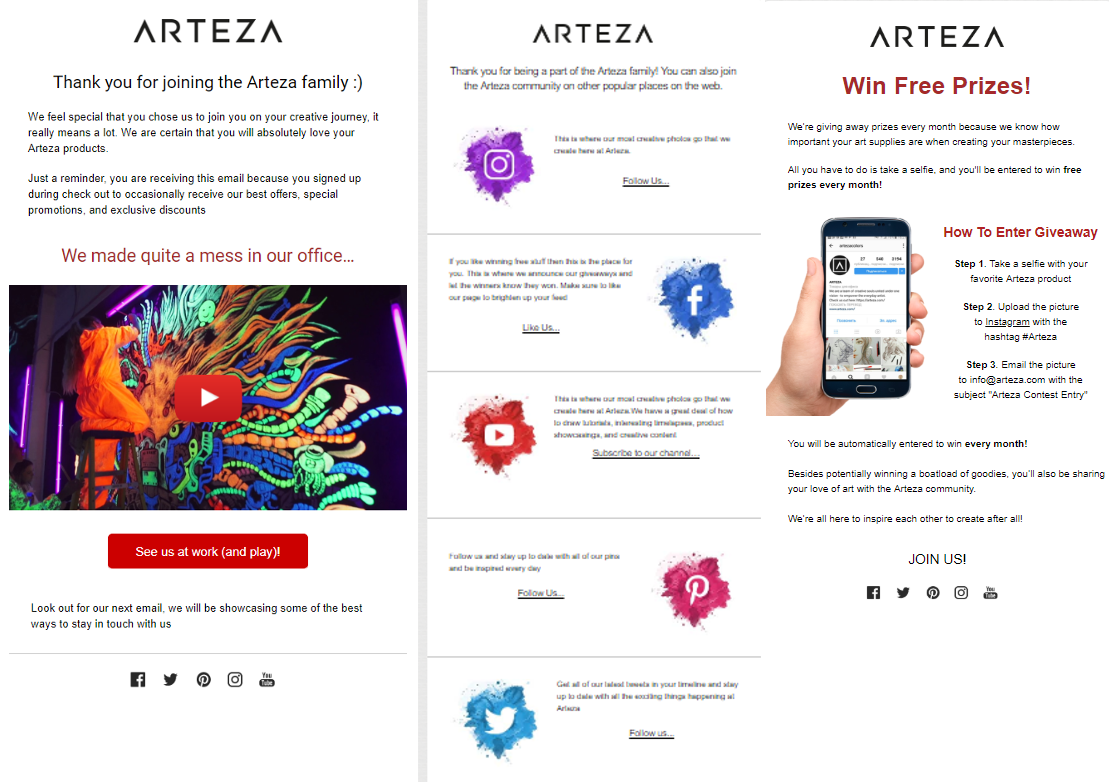 Collect subscriber data and use it for targeting. For example, install a web-tracking script on your website and track which products users are interested in, what search filters they use, which pages they browse more often.

This data can be used, for example, for personal product recommendations, which will be automatically inserted into the email.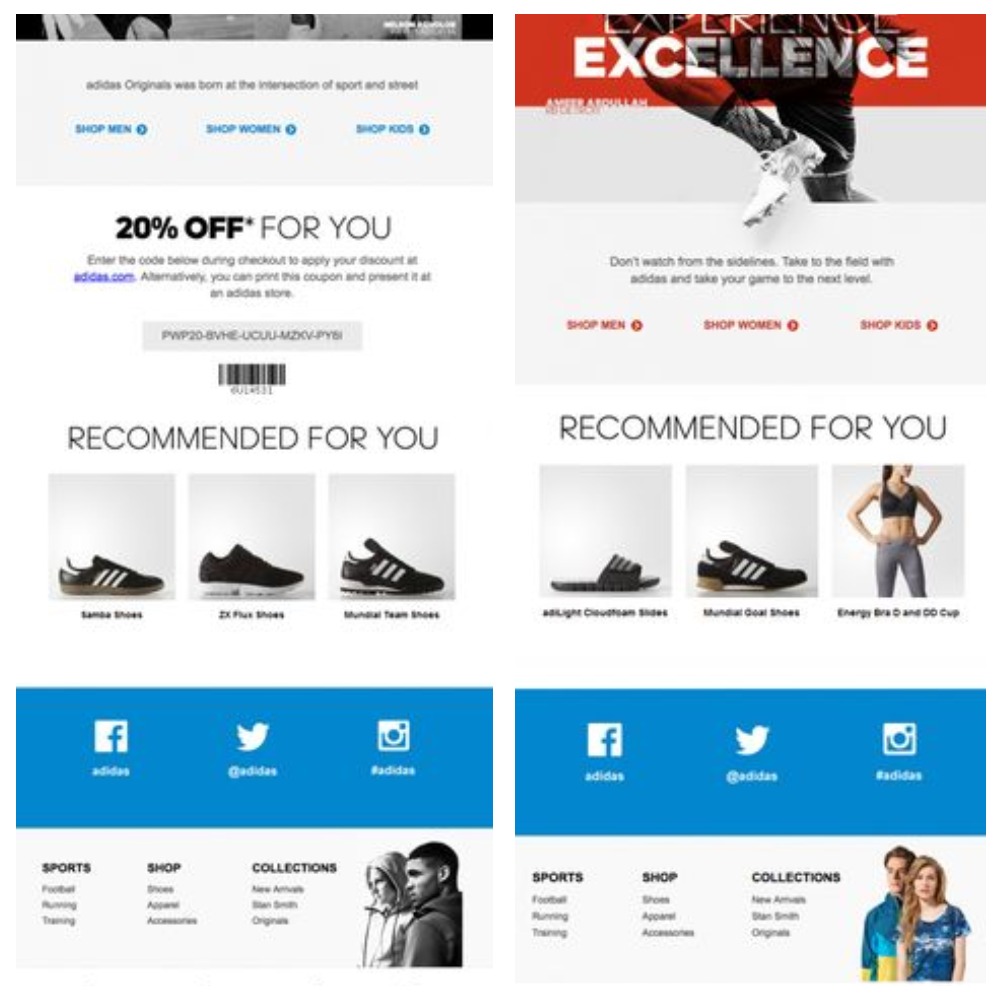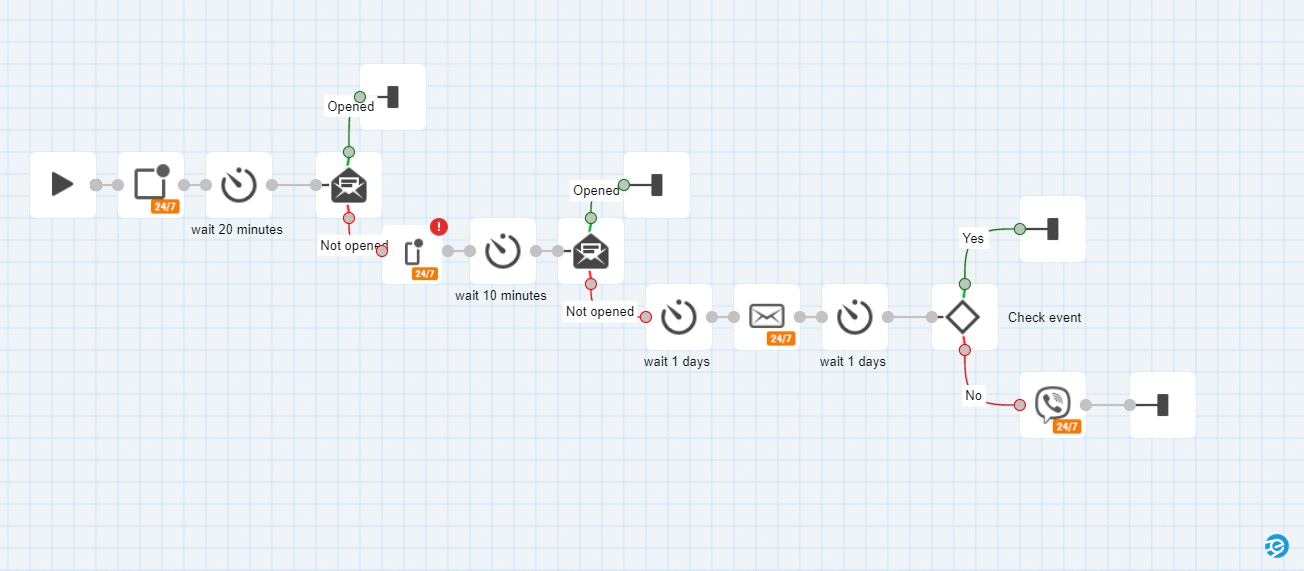 The CLV metric shows how much a customer is worth in monetary terms and how much the marketing department can spend on their attraction and retention.

Understanding the lifetime value of customer base segments will help you make the right decisions and let your marketing investments pay off.

Keep track of this metric to bring your marketing campaigns up to speed with the current requirements, increase repeat, sales and grow the loyal audience.

Speed up your search marketing growth with Serpstat!
Keyword and backlink opportunities, competitors' online strategy, daily rankings and SEO-related issues.
A pack of tools for reducing your time on SEO tasks.
Found an error? Select it and press Ctrl + Enter to tell us
Cases, life hacks, researches, and useful articles
Don't you have time to follow the news? No worries! Our editor will choose articles that will definitely help you with your work. Join our cozy community :)
By clicking the button, you agree to our privacy policy.