Персональная демонстрация
Оставьте заявку и мы проведем для вас персональную демонстрацию сервиса, предоставим пробный период и предложим комфортные условия для старта использования инструмента.
10 Tips To Help You Promote on YouTube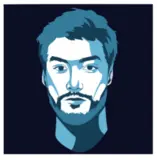 But how do you promote YouTube correctly?

The answer lies in the site's algorithm. YouTube's recommendation system is designed to surface the most engaging and relevant content to users based on various factors, including watch time, user behavior, and keyword relevance.
Promoting your channel effectively and optimizing your content for search can increase your chances of being recommended to new viewers and attracting more subscribers.

Moreover, promoting your YouTube channel can help you build a stronger connection with your audience. By engaging with your viewers and building a community around your content, you can create a loyal fanbase that is more likely to share your videos and recommend your channel to others.

This article will share ten tips to help you effectively promote your YouTube channel. These tips cover everything from optimizing your videos for search to collaborating with other creators and leveraging social media to increase your reach. By following these strategies and investing time and effort into promoting your channel, you can increase your visibility on the platform and grow your audience over time.

How To Rank Your Videos on the First Page on Youtube

The Basic Pillars of Growing a YouTube Channel

Building your YouTube channel can be a challenging and time-consuming task. However, by following the basic pillars of growing a YouTube channel, you can increase your views, subscribers, and engagement and take your channel to the next level.

Here are the three basic pillars of growing a YouTube channel:

Persistence

Persistence is key to growing a successful YouTube channel. By consistently posting high-quality content, you can keep your audience engaged and build trust.
Additionally, persistence helps you overcome challenges and learn from setbacks.

Building a YouTube channel takes time, effort, and dedication, but staying persistent can help you achieve your goals and grow your channel in a meaningful way.

Consistency
Consistency is one of the most important elements of building a successful YouTube channel. By consistently posting high-quality content, even just once a week, you can keep your audience engaged and interested in your channel. This can help establish trust and build a loyal following.

Consistency also helps you develop your channel's brand and identity by maintaining a consistent tone, style, and content. It takes time and effort to build a successful YouTube channel, but by staying consistent in your posting schedule and content, you can establish a strong foundation for growth and success.

Patience
It's important to understand that building a successful YouTube channel is a long-term process, and success rarely happens quickly. It takes time to create and refine high-quality content, build an audience, and establish a brand identity.

Building a loyal following requires consistent effort, and even with the best content, it may take some time to gain traction and attract viewers. Patience is essential to allow time for experimentation and learning, for the audience to grow, and for engagement to increase.

Rushing the process can lead to burnout and frustration, which can negatively impact the quality of content and the overall success of the channel. By staying patient and committed to the long-term vision, creators can build a strong foundation for success and achieve their goals over time.

Conclusion
Promoting your YouTube channel is crucial in building a strong online presence and engaging with your target audience.

By defining your target audience, optimizing your YouTube channel, creating engaging content, and using a variety of promotional tactics, you can increase brand awareness, generate leads, and foster a loyal community around your brand.
It's important to measure your results regularly and engage with your audience to improve and refine your promotional strategies. By following these tips and staying up-to-date with YouTube trends and best practices, you can create a successful business YouTube channel that effectively promotes your brand and connects with your customers.

Remember, creating a strong YouTube presence takes time and effort, but with the right strategies and mindset, it can pay off in spades for your business.

Found an error? Select it and press Ctrl + Enter to tell us
Cases, life hacks, researches, and useful articles
Don't you have time to follow the news? No worries! Our editor will choose articles that will definitely help you with your work. Join our cozy community :)
By clicking the button, you agree to our privacy policy.