What is PBN and is it worth using

Link building is an essential element of SEO promotion. The more links from trustworthy sources lead to your site, the better. PBN is a network of controlled sources that you create.

The process of building link mass from trust sources is complex and costly. Creating donor sites manually is not a quick business but a reliable one. In this case, you completely control the incoming link mass, since you own the satellites. And when purchasing links, the further fate of the donor is unknown and not subject to you, then again, like the link itself.
Private Blog Network is a private closed network, which consists of different sites. All of them link to a promoted resource that is veiled from search engines.

For the latter, the situation looks like the following: there are many sites with some information, indexed pages, and scattered outbound links. And there are no factors that show they are somehow related. The optimizer's task is to prevent the search engine from revealing that the network of sites is controlled.

Main disadvantages of PBN network
the complexity of construction;
time expenditure;
risk of being sanctioned;
requires cash investment.
Pros of a closed PBN network
Donors are fully consistent with the theme of your site;

each satellite site and the link leading from it are subject to you;

good-performing resources link to your site;

maximum weight transfer from sources to a promoted resource;

the ability to change, add content and links on each satellite at any time.

Now let's figure out what the proper construction of PBN means and what newly created donor sites are like. Conventionally, they can be divided into three groups:
Purchased predefined sites.
Restored trust resources.
Mini-sites on well-known free sites.
In SEO-promotion, you can safely use all three options. They differ mainly in the way PBN is created and in the amount of money invested. To control the network, create a table with the graphs: date of purchase, payment term for the hosting, number of pages, links, etc., to keep everything under control.

Let's consider each option in more depth.

Let's suppose that the network has a certain resource with some "normal" indicators from the search engines. For some reason, the owner wants to sell it and avows it on the forum or elsewhere. You buy this site, redo it for yourself and, of course, add a link to the desired page.

Where to find similar sites?

On forums containing relevant sections. The downside is that webmasters have a knack for this matter and are unlikely to give a cheap, good site. But still worth a try. Here you have an example of such a site: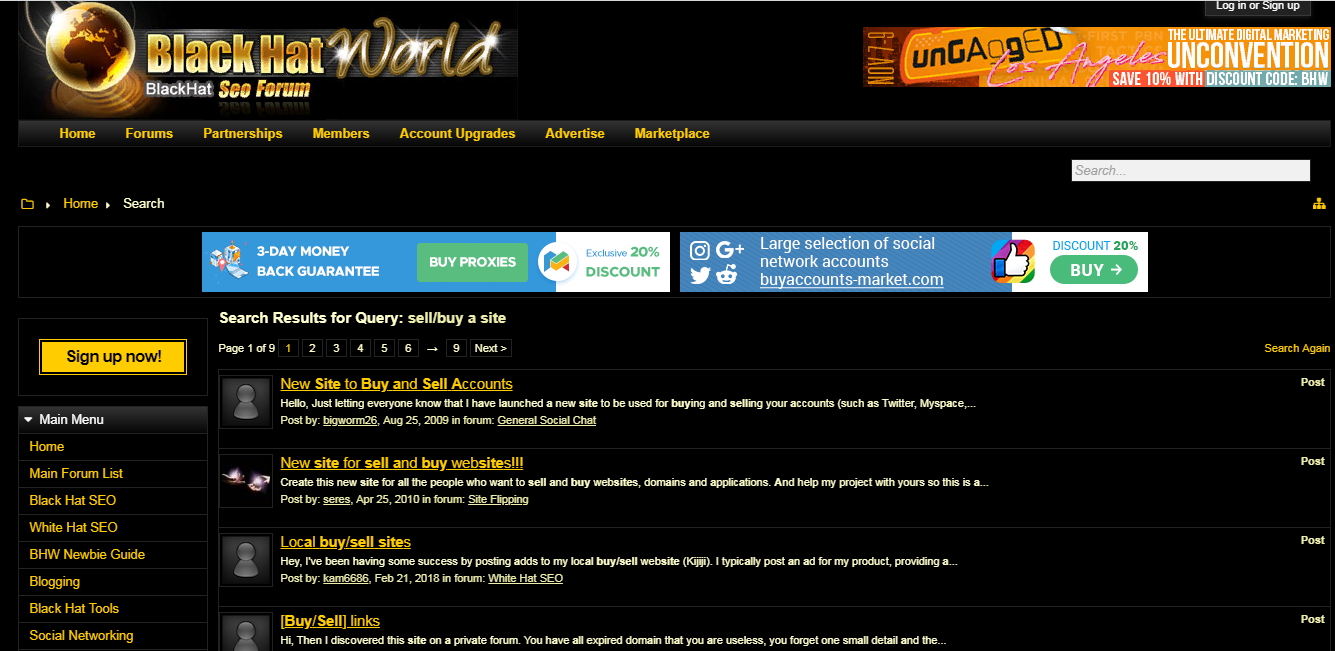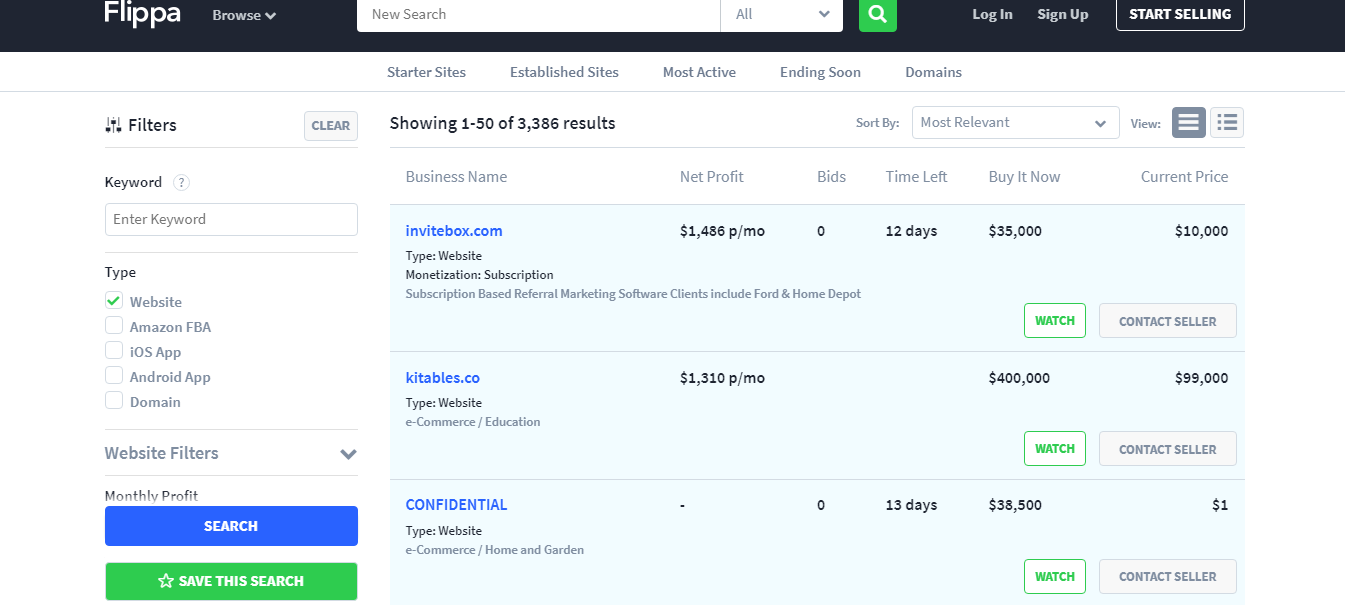 Immediately determine your budget, regardless of the way you purchase satellites. It is recommended to spend no more than 75-100 dollars on one site. Oftentimes, good options are offered for 15-45 dollars. Exchanges and auctions are still decent because they allow you to barter and take the site for 50-75% of the initial cost.

What to do after choosing an option
Choose satellite sites of relevant or related topics with a promoted resource.
Check your search engine metrics carefully. To analyze purchased sites, you can use the
Serpstat
service.
Check also the information content of the resource in the web archive. This is necessary to make sure that the theme and content of the site haven't changed lately to increase its value.
Of course, the site should not be under filters or sanctions. Among outgoing links, the following are not recommended: adult, pharma, any type of spam, the number of indexed pages that are almost the same in Google and other browsers.

All verification actions will take several days, after which you can buy a site. Check access to administrative data. If it is not there or it is partial, most likely you are caught by scammers who will take away access immediately after payment.

After you get full access to the admin panel, change passwords, contact details, mailing address. Adjust the content along with existing outbound links. Add your texts with one link to the promoted site and the second to the large trust portal. Each month, it's better to buy at least 2-3 predefined donor sites.

Sometimes, the owners of certain sites cease to conduct activities on the Internet, forget to renew a domain name or, for several other reasons, no longer own it. Nevertheless, these sites remain in the white list of search engines and have very good performance. Your task is to find and take possession of such domains. Where to look for?

On the site Flippa.com and tick "Domain" in the appropriate section.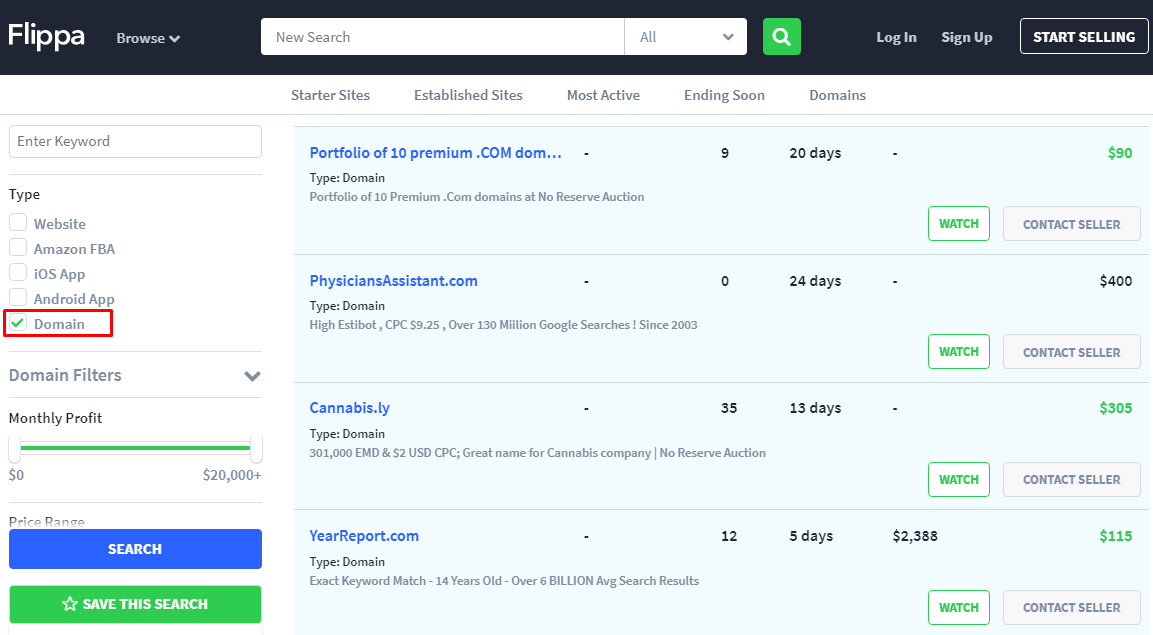 In search results for RF request. If you are promoting a legal services' site, enter "legal services" into the search. See dozens of pages and identify idle domains.
Look for broken links among donors of huge reputable portals. In the
Backlink Analysis
module in Serpstat, enter the portal name and check the incoming links. Among them, there may be several free domain names.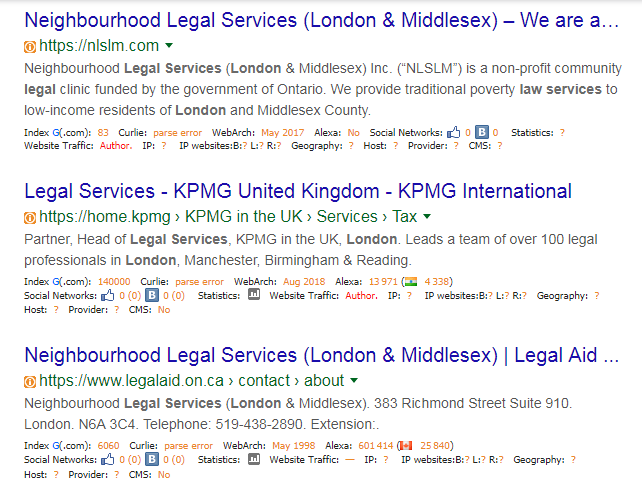 Here you can immediately see how many approximately links lead to each resource and whether they actually exist. In the ideal case, there should be at least 10, moreover, preferably not only public directories, domain name analysis services. Avoid spammy link profiles.
You will carry out a full analysis later among the selected satellites. To get the most accurate information, use the capabilities of the Serpstat platform.
Apart from analyzing SEO indicators, check how the selected satellite site looked like before through the
Web-archive and see how many pages are displayed in search engines.
Register each restored domain. In one registrar there can be no more than ten such sites. But each hosting should have its own; otherwise, the search engine will quickly calculate your network. After all, your main task is to allow the ownership of all donors to one owner to be somehow understood.

Hosting can be paid at the simplest rate for 1.5-2.5 dollars in one year. On each site, install CMS-systems that differ from each other. But if WordPress is on more than half of the satellite sites, it's okay.

Then do everything as usual when creating the site: install standard plugins, themes, structures. Add content that is different in style, volume, and composition. To do this, you initially make up a simple semantic core.
To check whether there are sanctions on this site, it's enough to add an article of 2-3 thousand characters to one of its pages. If it is indexed, we work further; otherwise, we tackle another site.

And now the main thing you should do. Create a link to a promoted resource. To prevent the search engine from detecting anything suspicious, add a second additional link to a well-known portal. Of all the satellites, 50% of the links are best done without anchor; a part can be with any general anchors (now, here, etc.), the remaining 50% can be an anchor with a key request and a small text, but preferably with a minimum number of commercial additives.

On average, most of the links should lead to the main page, and the other to the remaining pages of the promoted resource, focus on the link profile of competitor sites

Do not share satellites with other optimizers; do not sell links with PBN. Ideally, when one network is created to promote only one site. Linking satellite sites between themselves is not necessary, it's always a risk to discover the entire network. Acquire at least 3 domain names in one month to show continuous positive growth.

Registration of a mini-site on a famous portal
This method is the simplest and least expensive. Its essence is to register a mini-site or blog on a large well-known portal such as LiveJournal. You can also use free site builders, which you can easily find through the search. You should do with each such resource the following:

Fill the profile with information.

Gather a small semantic core and fill the site with content with a link to a promoted resource.
Of course, in this case, each blog/site should be unique in style, thematic content, and user data. Here we also use the rule: one link to the main site and the second to an authoritative portal. Let 1 of 10 links lead to the main page, the remaining 9 — to other pages.

In total per month, it is advisable to register at least 10 such sites for positive dynamics. In any case, focus on the quality of materials, not on the number of sites. More weight is conveyed by those links that live users can click on.

Closed PBN networks are used to create external link mass and SEO-promotion of one project. There are three channels available to create one network:
Recovery of domain names of authoritative sites.
Registration of mini-sites on large free portals.
The main goal of the optimizer is to make sure that search engines and even real people don't have suspicions about the existence of a network. The sites should have useful and varied content, but all of them will lead to one resource, and also contain an additional link to an authoritative site.

To control this network, it is advisable to maintain a table indicating the dates, key indicators, and those responsible for each process.

This article is a part of Serpstat's
Checklist
tool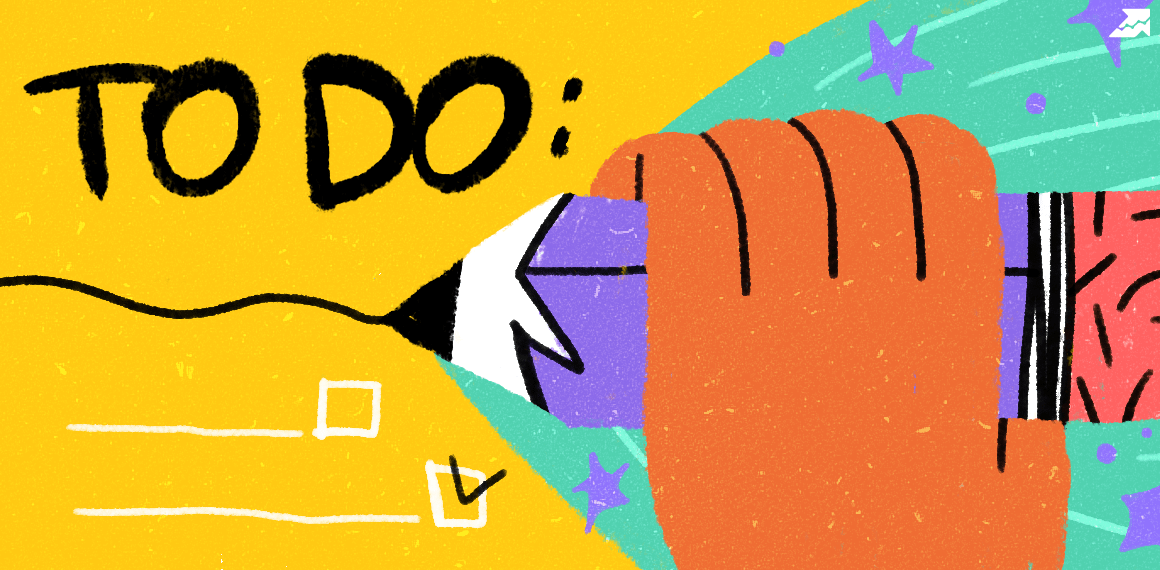 " title = "What is a private blog network and how to use it 16261788327863" />
Checklist is a ready-to-do list that helps to keep reporting of the work progress on a specific project. The tool contains templates with an extensive list of project development parameters where you can also add your own items and plans.
Speed up your search marketing growth with Serpstat!
Keyword and backlink opportunities, competitors' online strategy, daily rankings and SEO-related issues.
A pack of tools for reducing your time on SEO tasks.
Found an error? Select it and press Ctrl + Enter to tell us
Cases, life hacks, researches, and useful articles
Don't you have time to follow the news? No worries! Our editor will choose articles that will definitely help you with your work. Join our cozy community :)
By clicking the button, you agree to our privacy policy.