SEO

–

6 min read

–

May 19, 2017
Top 5 Serpstat Features Used by Leading SEO Companies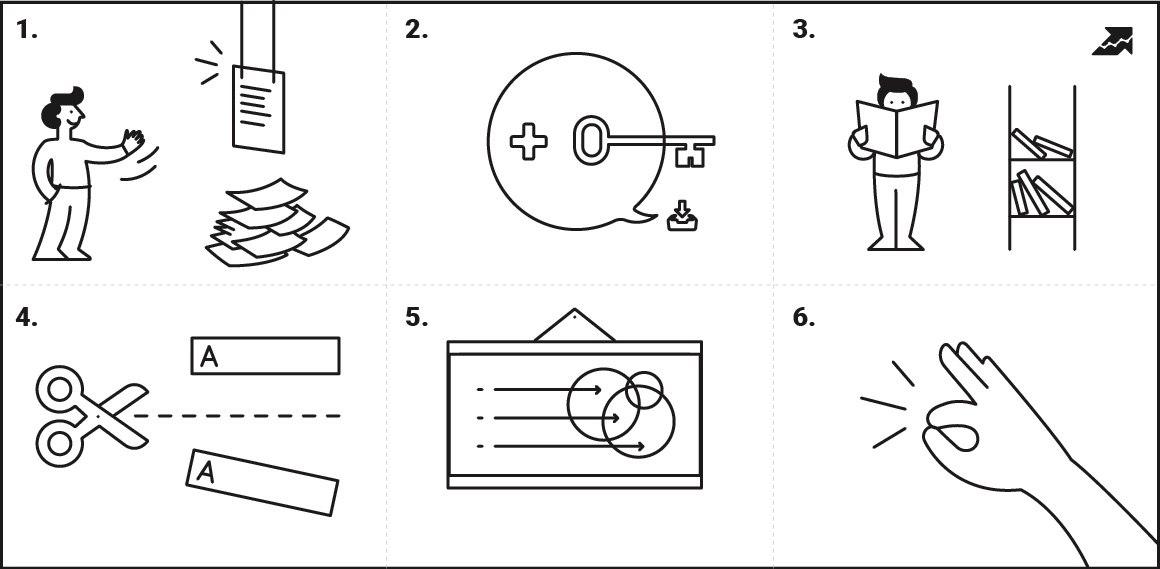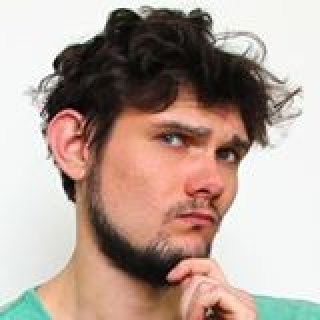 Ivan Filimonov
Content Marketer at Serpstat

In this How-to article I'll show you the most innovative ways you can do SEO:
Find pages that can be easily pushed to the top and keywords to use for it;
Expand keyword pool of your pages with the most efficient and relevant keywords;
Find ideas for a content that your audience wants to see;
Use your competitors' best practices to improve your ranking;
Find weak and strong sides in your competitors' websites and use them to your advantage.

#1: Tree View

Find what pages rank on the 2nd page of Google and take them to the top
It's the simplest way to take your under-performing pages to the top.

Enter domain to Serpstat's search bar, select database, and click on search;
Go to Domain analysis module, then SEO Research and click on Tree View there;

Here is a full list of URLs and keywords for which these URLs are ranked top-100.

Click on Filters and set domain position for a keyword to show results from 11 to 20 (which is a 2nd page of Google results).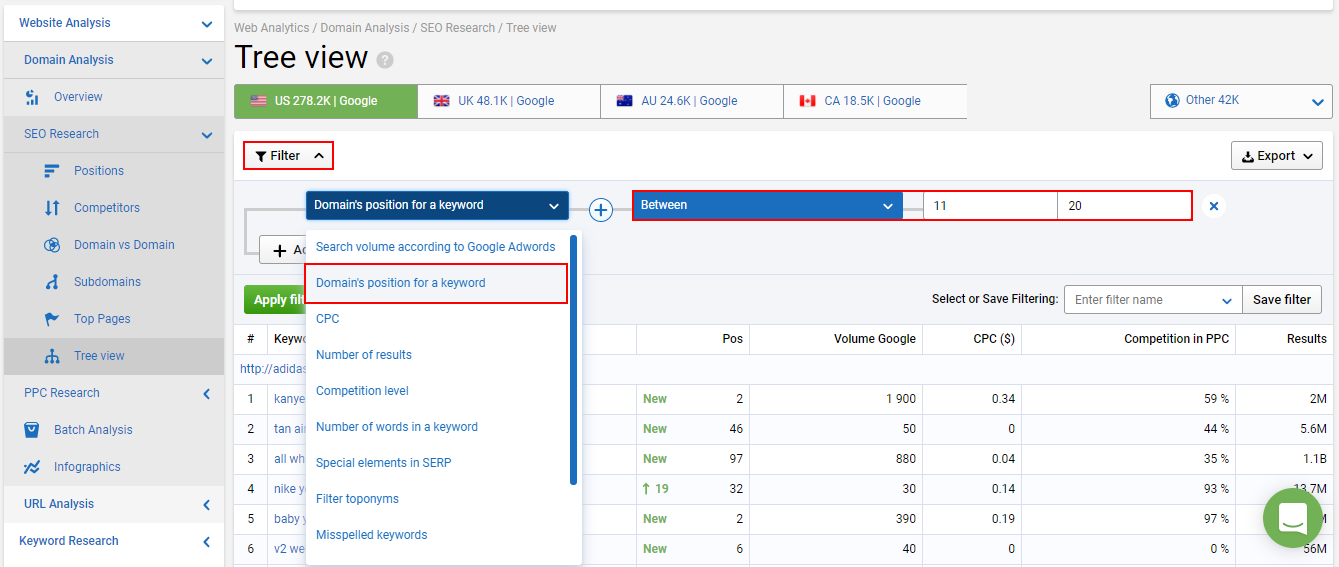 You'll get the list of URLs with great potential to be pushed to the top of search: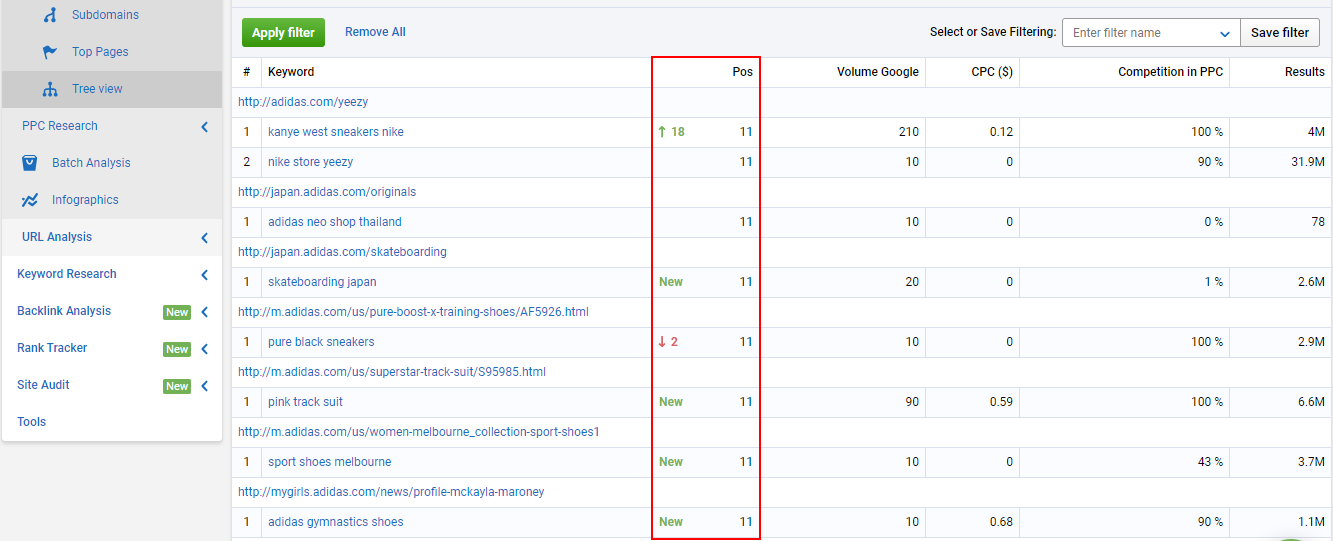 The Position metric shows the position of page in SERP for given keyword and its dynamics (arrows). Now set up internal linking for these pages using these keywords in anchors. Tree View saves your time tremendously in finding pages to be pushed to the top.


#2: Cluster Research

One powerful and simple tool to expand your keyword pool
Enter your keyword to the search bar.
Go to Keyword Research module, then SEO Research and choose Cluster Research feature.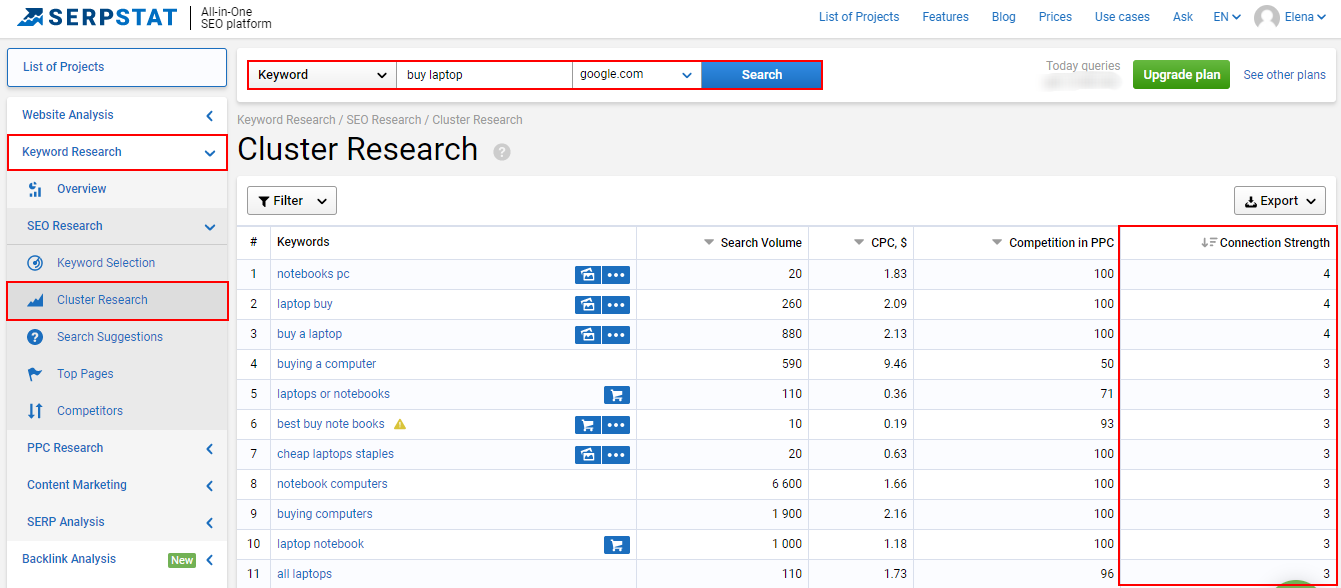 You'll get the list of all search queries related to your keyword, which you can use to optimize your pages. The uniqueness of this feature is that you won't always get those keywords from Google Keyword Planner. There are high chances that your competitors don't have them.

Pay attention to the Connection Strength metric. It measures how many sites in search results rank for this keyword. Its max. value set to 20, i.e., it measures how many sites from top 20 of search are ranked for given keywords.



#3: Search Suggestions/Questions:

Enables you to find all search queries related to your keyword. Best place to start generating ideas for traffic-driving content
Go to Keyword Research, then choose SEO Research and click on Search Suggestions.
You'll get a list of autocomplete suggestions related to the researched keyword.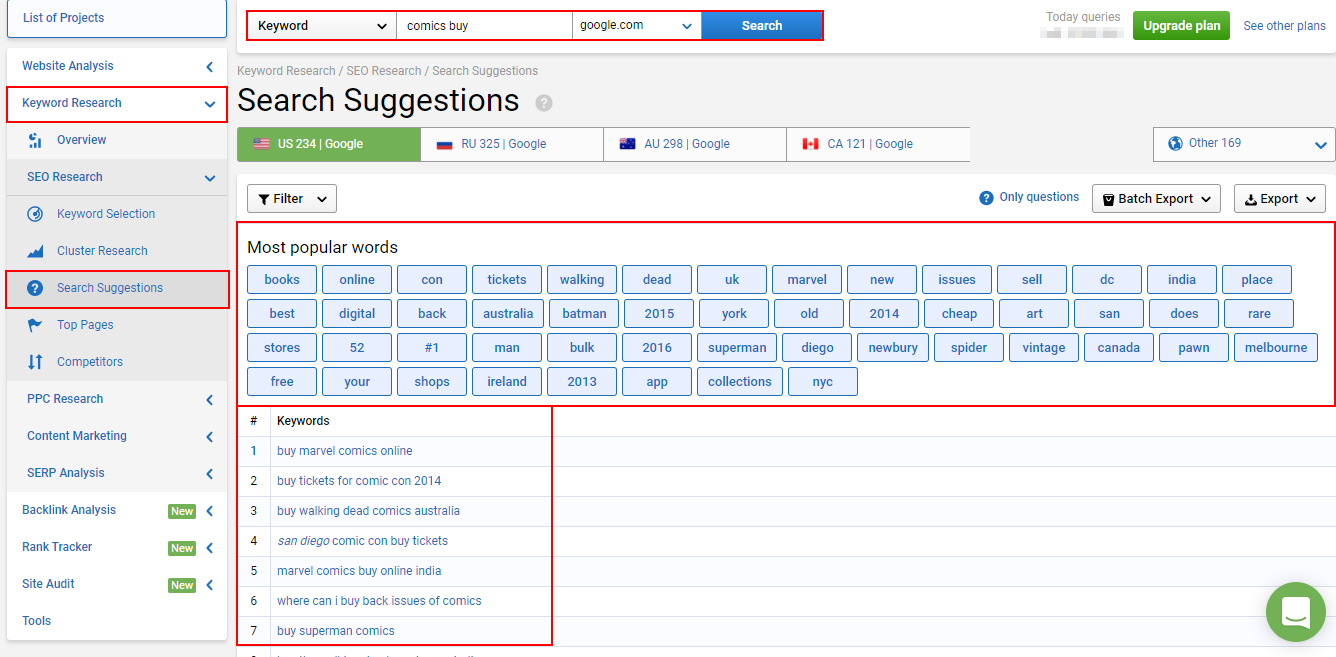 Now go to Content Marketing and then click on Search Questions.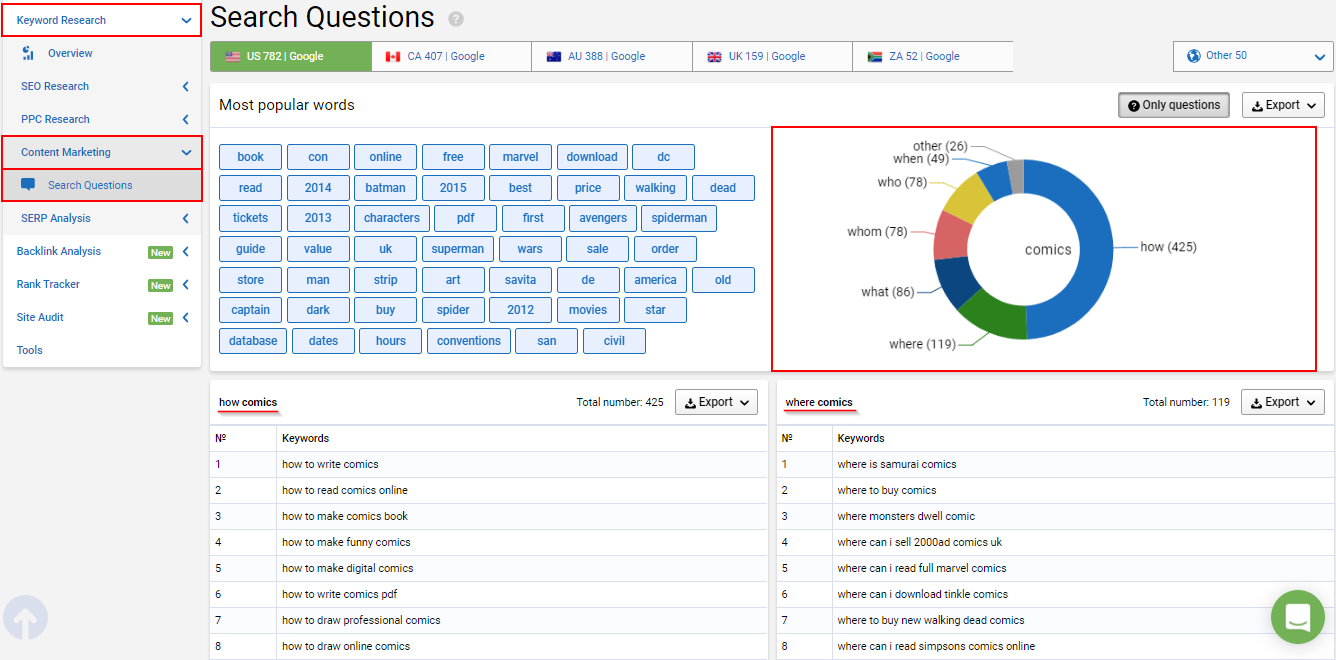 Search questions are variations of the suggestions in the form of questions that pop up when you enter a keyword into the search bar. All questions here are divided by the question words. Now you can easily spot trends and get the questions that users ask themselves. All you have to do is to give answers to put your article into limelight.

Effectively, you would set a task to your copywriters to make content using this keywords. Then you'll observe how this content rise to the top :)


#4: Top Pages

Find out which of your competitors' pages receive most traffic and make yours even better
Type your keyword to the search bar.
Go to Keyword Research module and click on Top Pages.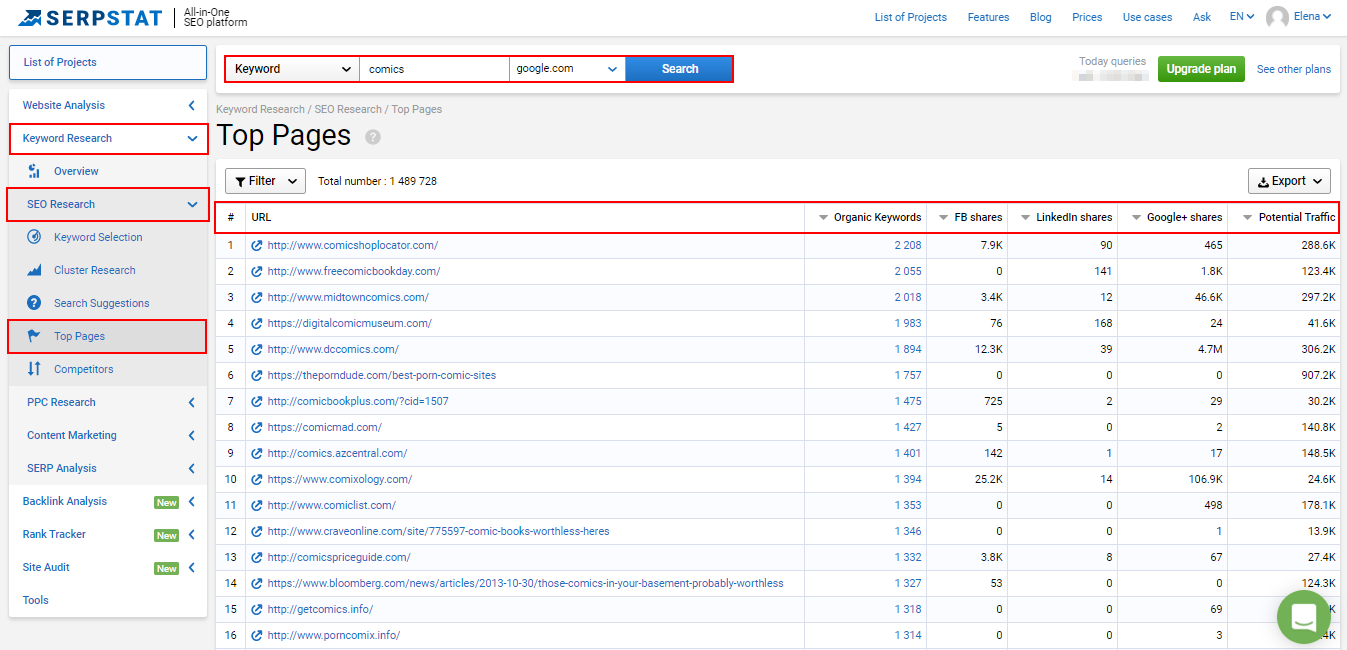 You'll have the list of pages that are in top for given keyword or cluster, plus:
Keyword quantity in SERP for this query;


Number of shares on Facebook/ Linkedin/ Google+;


Potential traffic (number of visits that page will receive if it will hold 1st position on SERP for a keyword).
You can also sort your list by any of these values.
This unique feature allows you to easily identify your niche competitors by topic or by clustered keywords. And while Google Analytics can only analyse single keyword, we give you analysis for the whole cluster of keywords.

#5: Missing Keywords

Create ultimate pages using your competitors' winning keywords
Missing keywords are those keywords, for which your competitors' pages rank in top-10 and that are not present on the queried page. This unique feature allows you to create the ultimate pages benefiting from your competitors' efforts.

Paste page's URL to the search bar.
Go to URL Analysis and click on Missing Keywords.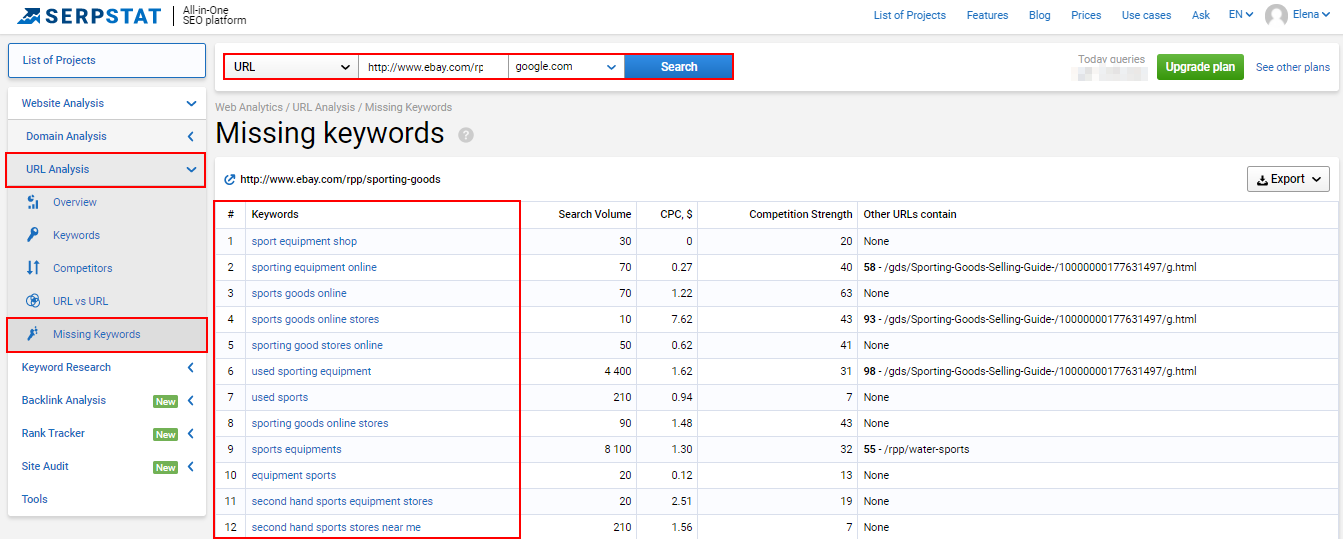 This practically means you'll have all the good keywords that are missing from your page to start your optimization. You can easily check if one of your pages already at the top for this query looking at the right side of the result screen: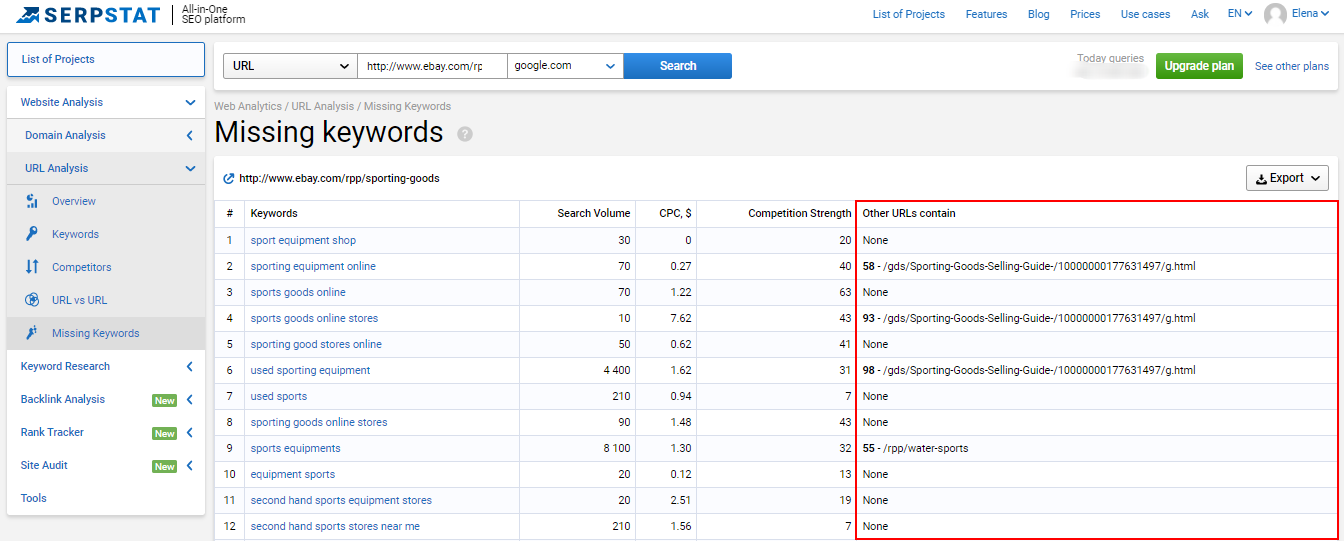 Other URLs contain metric shows your other pages' position in the top-100. If the value is set to None it means that none of your page is ranked for given keyword. You can either:

Promote your researched page optimizing it for these queries.
Push your pages that already contain these queries further to the top.
Found an error? Select it and press Ctrl + Enter to tell us
Cases, life hacks, researches, and useful articles
Don't you have time to follow the news? No worries! Our editor will choose articles that will definitely help you with your work. Join our cozy community :)
By clicking the button, you agree to our privacy policy.