Marketing

–

10 min read

–

July 26, 2018
Top 10 URL Shorteners: How To Choose The Best One For Your Needs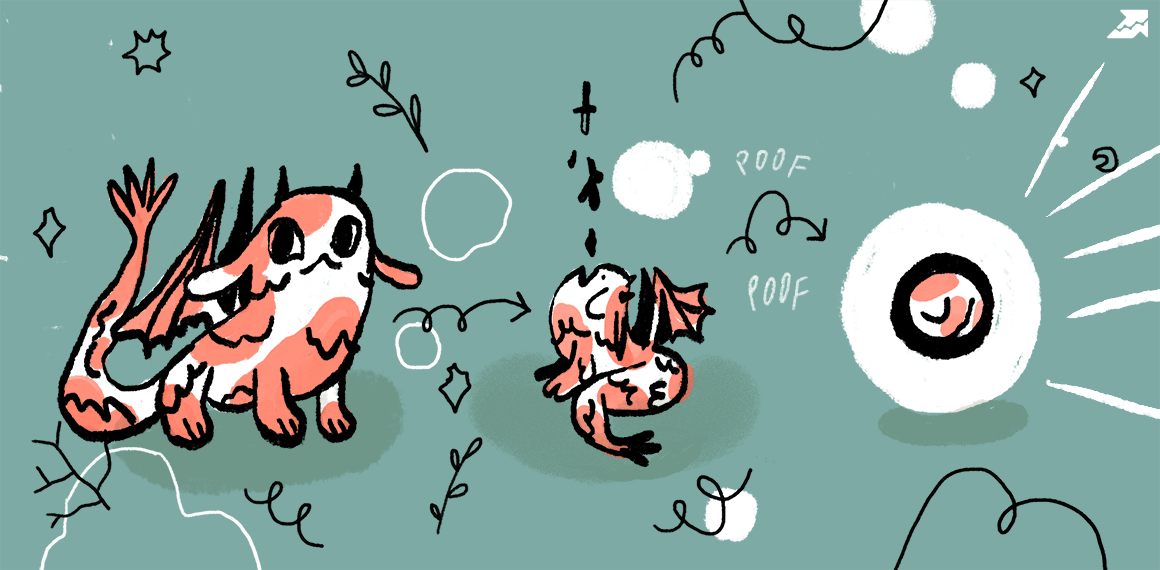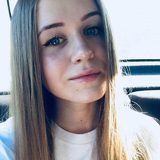 Stacy Mine
Editor at Serpstat
News about Google closing its URL shortener goo.gl
made people think about its alternatives. There are dozens of tools which perform the same functions but still are slightly different.

I want to share top ten alternatives to goo.gl and review their pros and cons to help you decide what tool to choose.

Google URL Shortener stopped working for new and anonymous users on April 13, 2018. Those who got API-interface access would be able to use analytics and manage links till March 30, 2019.

Google experts claimed that goo.gl is becoming outdated. Moreover, they are implementing a new tool for creating not only short but also dynamic links. Dynamic Links is one of the Google's Firebase options which can improve the work of mobile app. Read more on
Google blog
.
Let's start with two tools which Google believes to be its credible alternatives: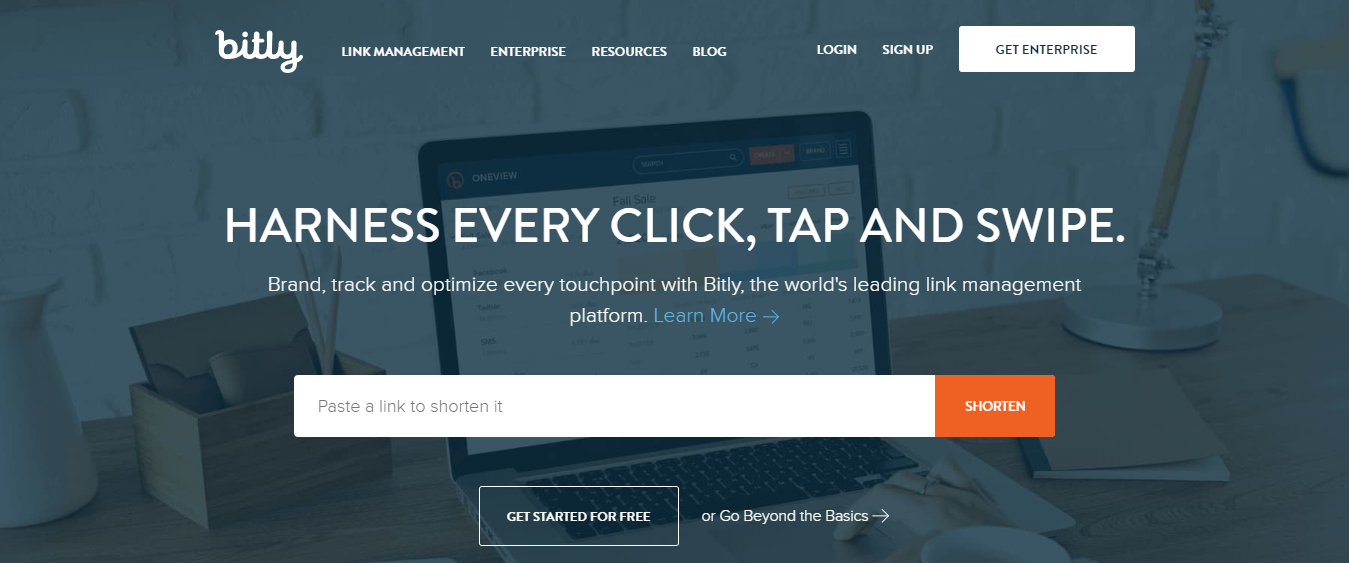 Bitly.com
is presented by an American company with headquarters in NY.
Pros
:
a heavy player at the Internet analytics market;
allows a corporate service plan;
maintains such transnational corporations as Pepsi Co and Samsung;
provides 24-hour technical support and an individual manager for paid account users;
has all standard options, including data on page views available for free;
allows an opportunity to customize links.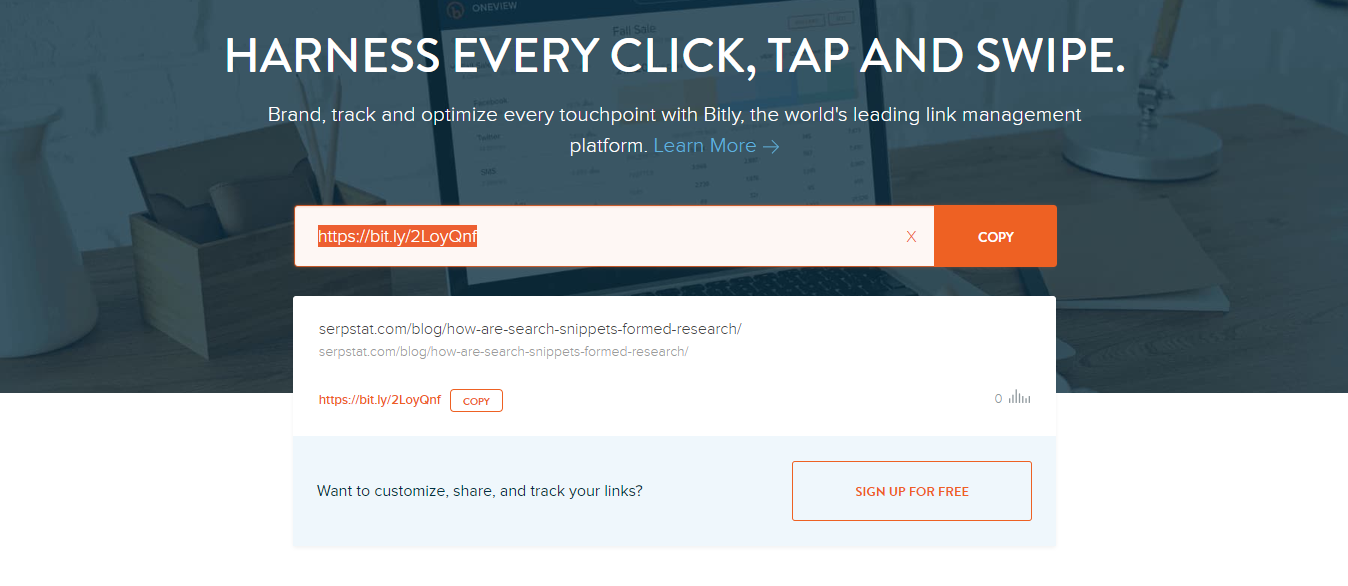 Paid version allows you to create your short domain, view advanced analytics and many other features.

What's more, you can shortly name your link while creating in Customize section.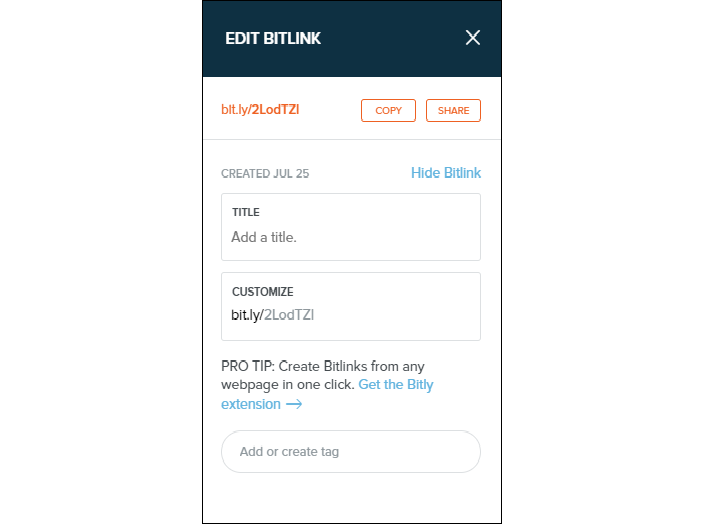 Analytics page shows the amount of shortened versions of the original link and link transitions made by other users.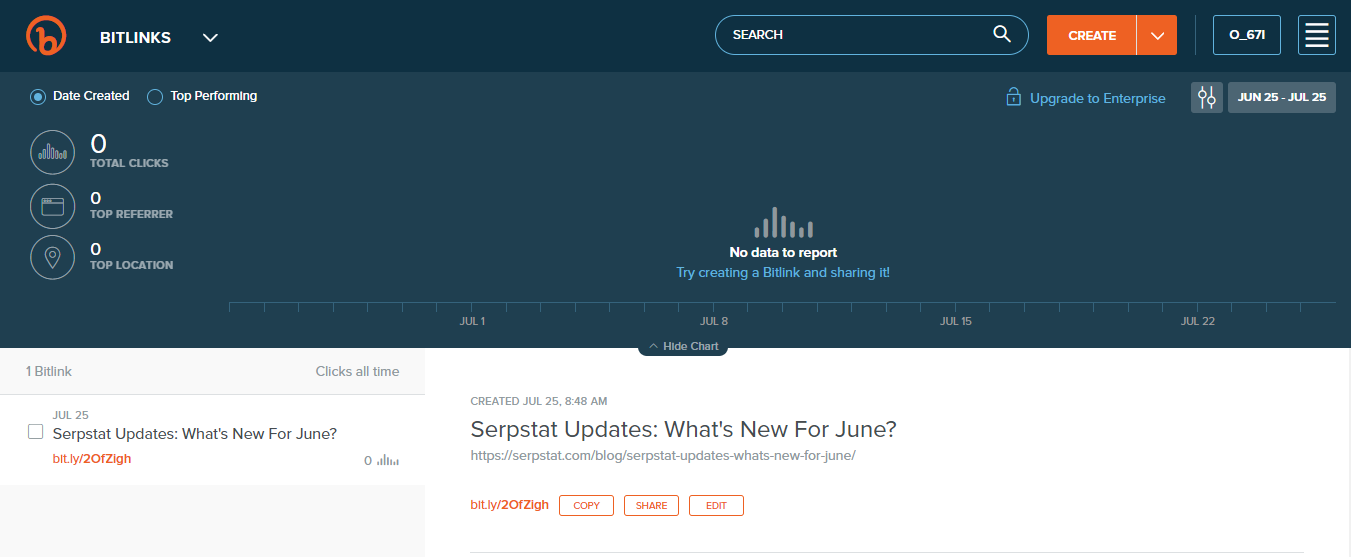 Bit.ly is a universal tool for everyone: you can just shorten links and see the number of views link gets with a free version or buy an account to get additional features.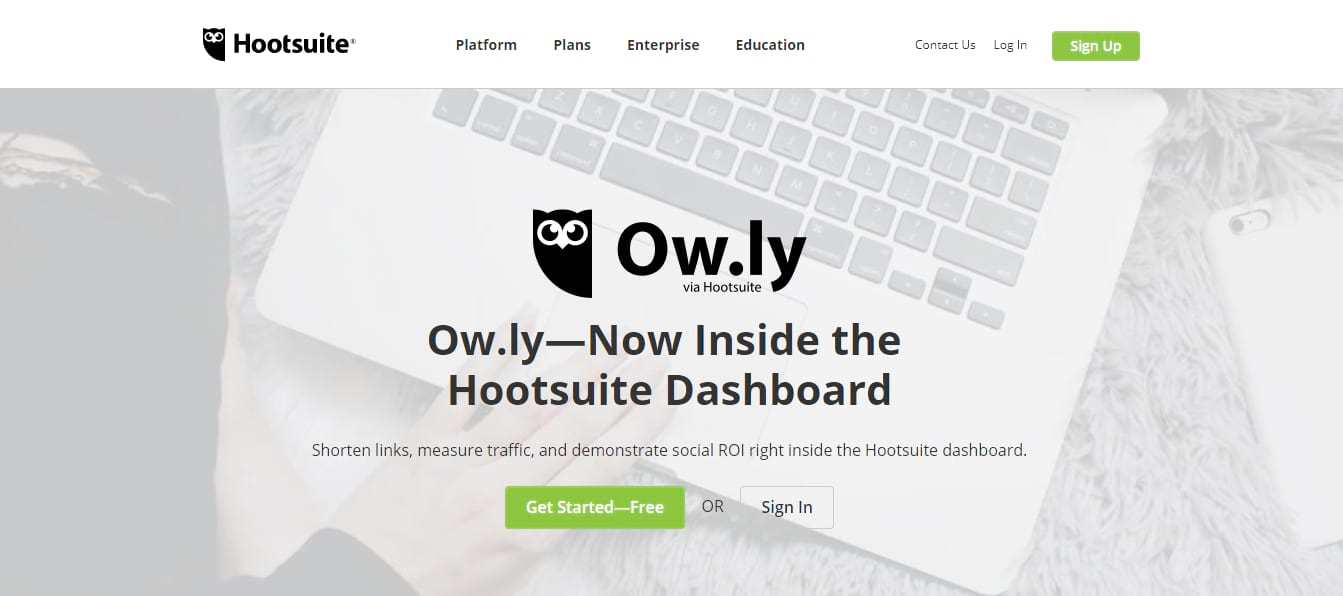 Ow.ly
is a part of a big Hootsuite project which works with social networks. Google also advises it as an alternative for goo.gl.
Pros
:
has integration with Hootsuite, which offers major opportunities for digital marketers.


Hootsuite itself is handy for those who works with social media: it allows you to post content in 10 and more profiles at once. What more, you can postpone your publication to be in touch with social media users 24/7.

Ow.ly can be a perfect link shortener for social media: you can immidiately share links into your social channels.

Cons:
you need to sign up for Hootsuite even if you need just its URL shortener;
it is completely integrated with Hootsuite, so it isn't an easy-to-use tool if you want to cut links for other purposes.
Ow.ly can be a perfect link shortener for social media: you can immediately share links into your social channels connected to Hootsuite. But it won't be useful if you want to cut URLs quickly and anonymously.

U.to
is a multi-language service for cutting links.
Pros:
has simple design: nothing redundant, only a space for a link and a Shorten now button;
there's no need to sign up to get a shortened link.

Registered users can see page views statistics which includes standard reports:
To see the results press the
Statistics
button (available for registered users only).
Cons:

inconvenient registration form;
you can't create links on your domain;
the design is quite outdated.
U.to is a convenient and free tool with simple design. It will be handy for those who need to track statistics for free but don't need more complex features like creating links on own domain.

Bit.do
is the product of Brazilian software company. It started working in 2012, so it is the youngest service in our review.
Pros
:
there's no need to sign up;
allows you to use automatically generated default-addresses or create your custom URL: meaningful addresses against a set of letters. Though, this feature won't be handy for those who shorten a great amount of links;
generates addresses by the unique second-level domain; It means that all shortened links would look like «mydomain.***/***». This option is paid, prices start at $85/month.

We cut the link and get the QR-code and two links: the first is the shortened version of the original and the second contains analytical information.
Cons:
half of the functionality is paid.

With the help of bit.do you can cut links, get QR codes, name URLs entirely for free. But you must get a paid account to create links on your domain, and the prices are rather high ($85/month).

Cutt.us
has such
pros
as:
allows you to shorten several links in one click;
the shortened part can be generated automatically or manually;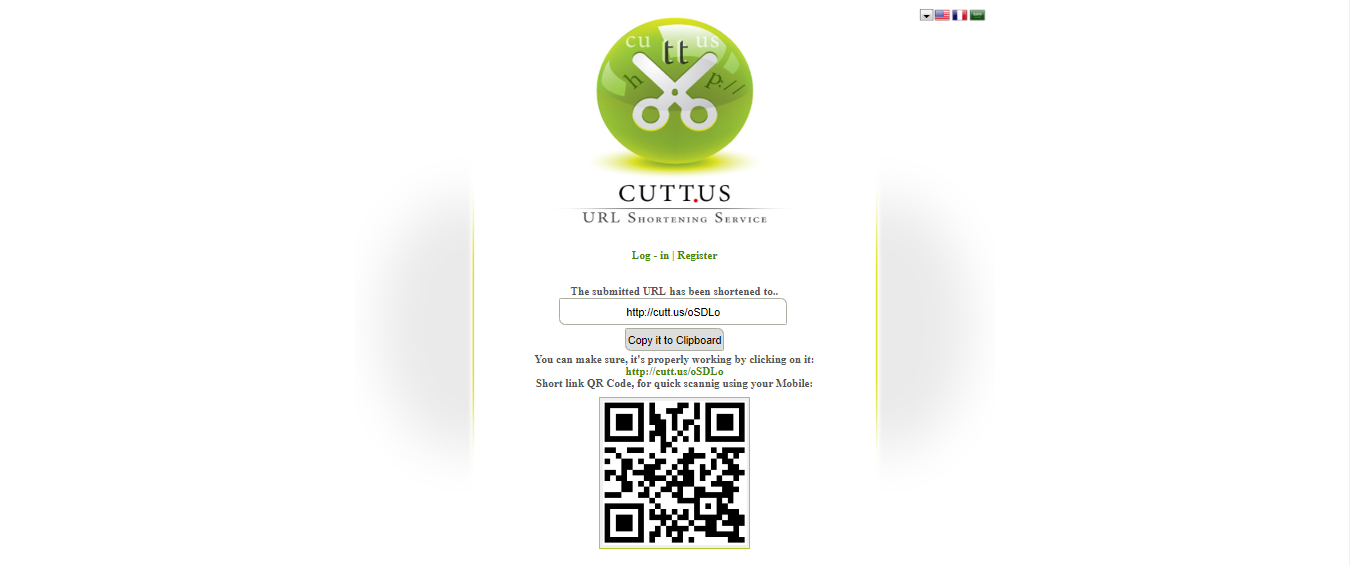 Cons:
simple and even outdated interface;
it doesn't show statistic data.
Cutt.us performs all the tasks of link cutting but doesn't show statistic data. You should choose another tool if you need to track link statistics.

Is.gd
is one of the safest and most convenient tools. Their slogan "Compress That Address" definitely catches attention.
Pros
:
there's no need to sign up;
allows you to customize addresses;
presents statistic data as a graph. To track statistics you need to press Further options, then Custom URL while shortening the link and tick Log statistics for this link;
allows to work with the tool in API (see instructions in Developers);
Cons:
simple and even outdated interface;
the statistics feature is not user-friendly;
you can't create links on your domain.

It's a great service for those who want to create custom URLs for free, but in case there's no need to build links on your domain. Is.gd is not the best choice if you want to shorten many links at once and track how well each performs.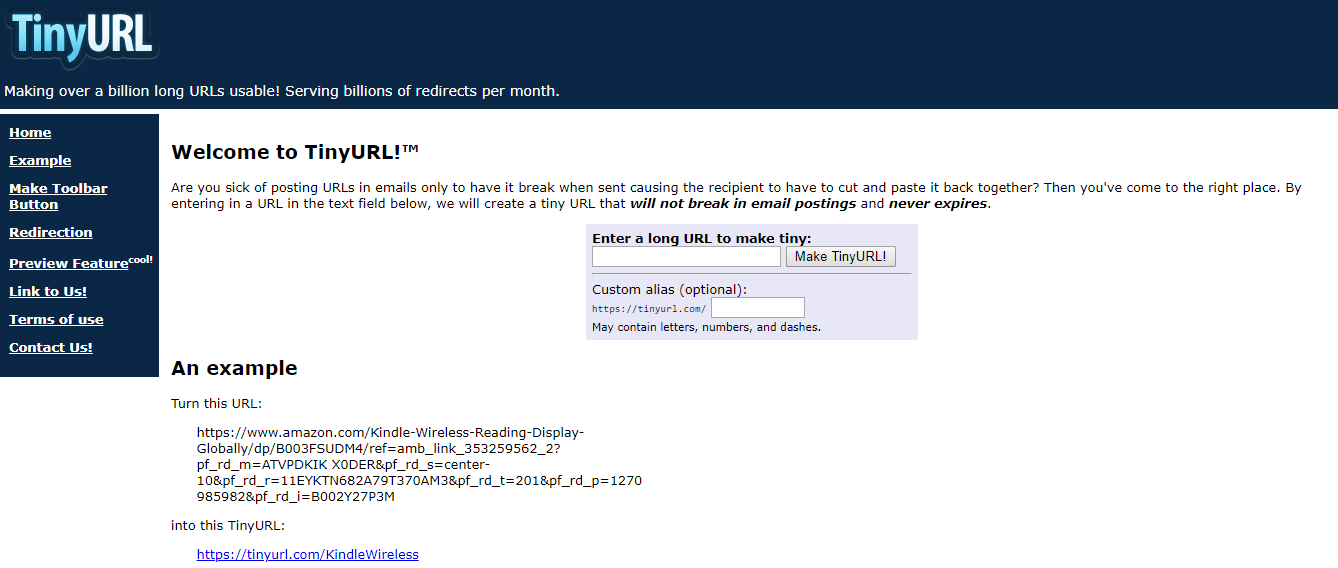 Tinyurl.com
is one of the oldest URL shortening tools: it looks like a classic 1990-2000 website.

Pros
:
offers a toolbar button so there's no need to go to the site;
it's more than 15 years old, so it is a reliable and safe tool.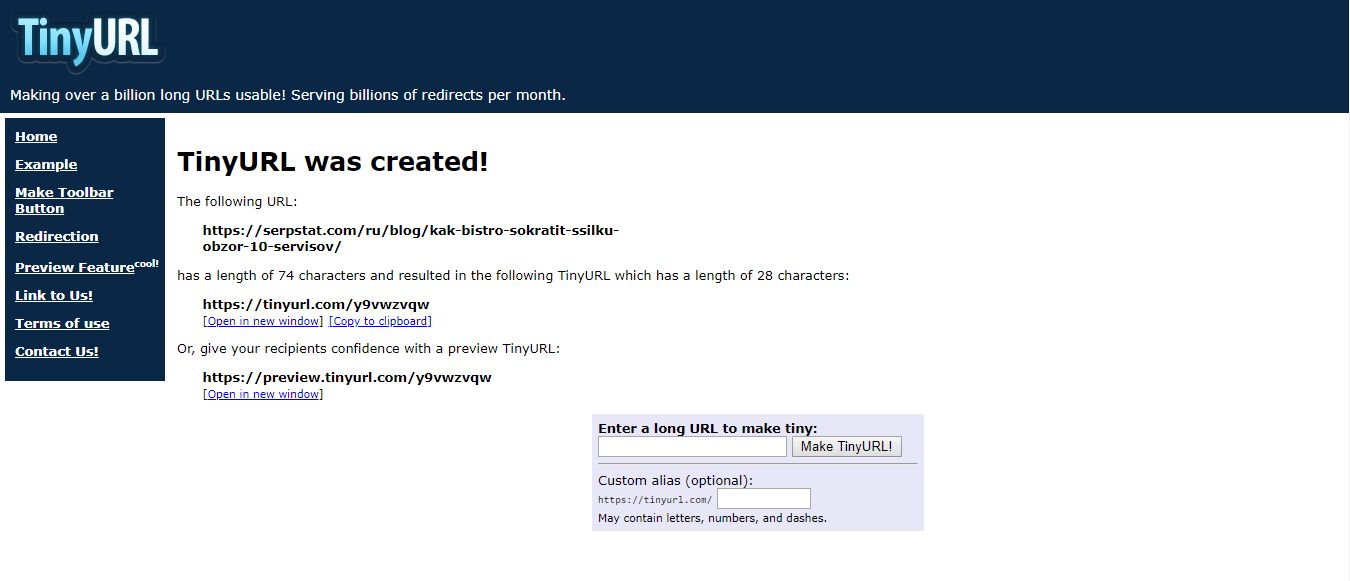 The only disadvantage is that tinyurl.com doesn't present statistic data, though collects it.

Reliable and safe tool with a toolbar button but without statistic data and ability to create links on your domain. If these features are crucial to you, then choose another service.

Shorte.st
is a Polish product which is one the most popular tools to cut your links.
Pros
:
allows you to get paid for link transitions;
sign in and get advanced features like Complete Stats or just use for URL shortening.
Cons:
presented only in English, Spanish and Russian;
doesn't allow you to create branded links.
Right choice if you want to get money for link transitions but wrong if you want to create branded links or get QR codes.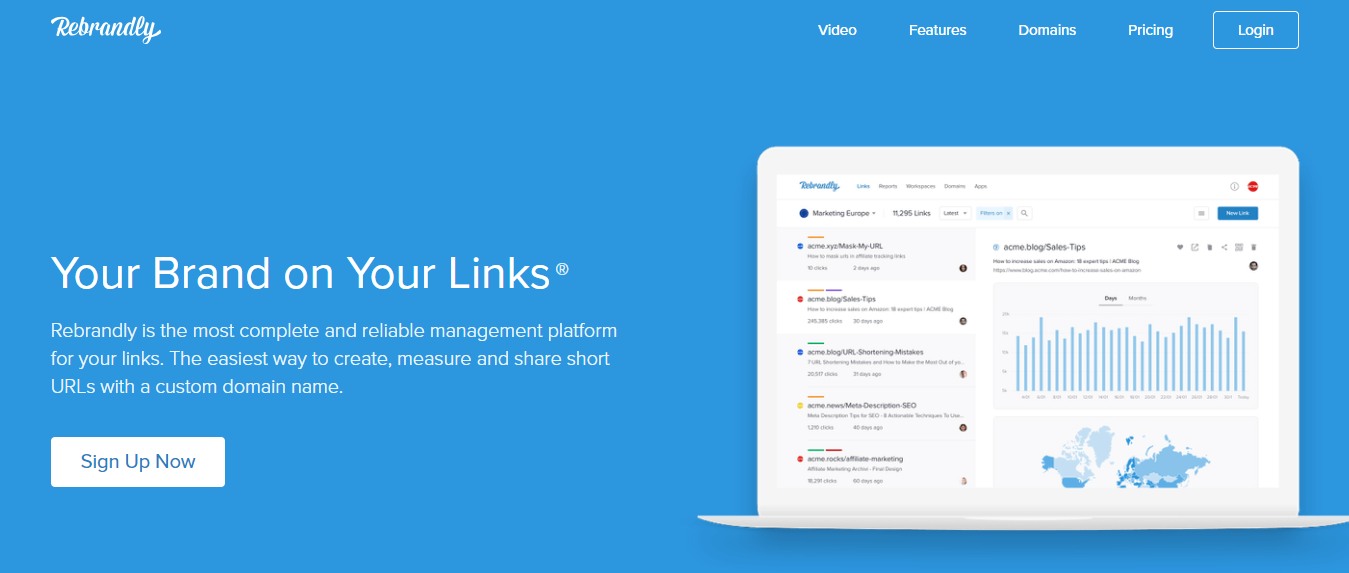 Rebrandly
is a URL shortener for creating branded links.
Pros
:
offers your own branded link which connects you and your customer;
has tools for tracking link views;
supports QR code generation.


Cons
:
you need to sign up to start using it;
only 1000 links on one domain in free account;
payment starts at 19$/month.
Top tool for creating branded links but you'll need to sign up and/or get a paid account.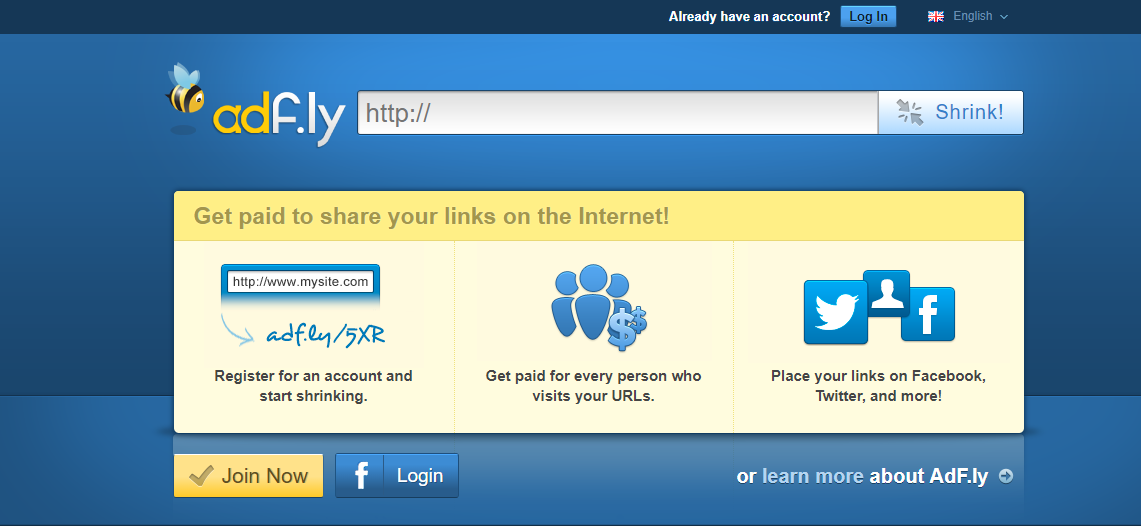 AdFly
is one of the oldest and most reliable tools for URL shortening.
Pros
:
you can just cut your links or sign up for an account and get paid for people visiting your links;
has simple and clear interface.

Cons:
doesn't support QR code generation;
doesn't allow creating branded links.
Reliable tool for cutting links but won't be useful for QR code generation or creating branded links.
As you see there's a bunch of great tools, your task is to choose your best-fit one that meets all your goals.

Although URL shorteners have lots of benefits, you should remember that redirect base is a property of a legal entity. So if the company closes down, the base would be deleted, and all shortened links would stop working. If you're going to work with cloud docs for a long time and you're likely to use them in a year or 5, you should choose a safe service provider with positive reviews and history. But the most reliable way is, of course, to avoid using a redirect.

Moreover, according to the guidelines of lots of Facebook, LinkedIn, Reddit communities you cannot share shortened links as people don't know where they would go and what they would see. So you should always read community guidelines not to break the rules.

What URL shorteners do you use? Share your favorites with us!

Learn how to get the most out of Serpstat
Want to get a personal demo, trial period or bunch of successful use cases?
Send a request and our expert will contact you ;)
Found an error? Select it and press Ctrl + Enter to tell us

Cases, lifehacks, researches and useful articles

Don't you have time to follow the news? No worries!
Our editor Stacy will choose articles that will definitely help you with your work. Join our cozy community :)

By clicking the button, you agree to our privacy policy.

// В этом файле есть те нужные стили которые в других файлах нет.?>