A Simple Broken Link Building Guide: How To Find Tons Of Broken Links You Can Capitalize On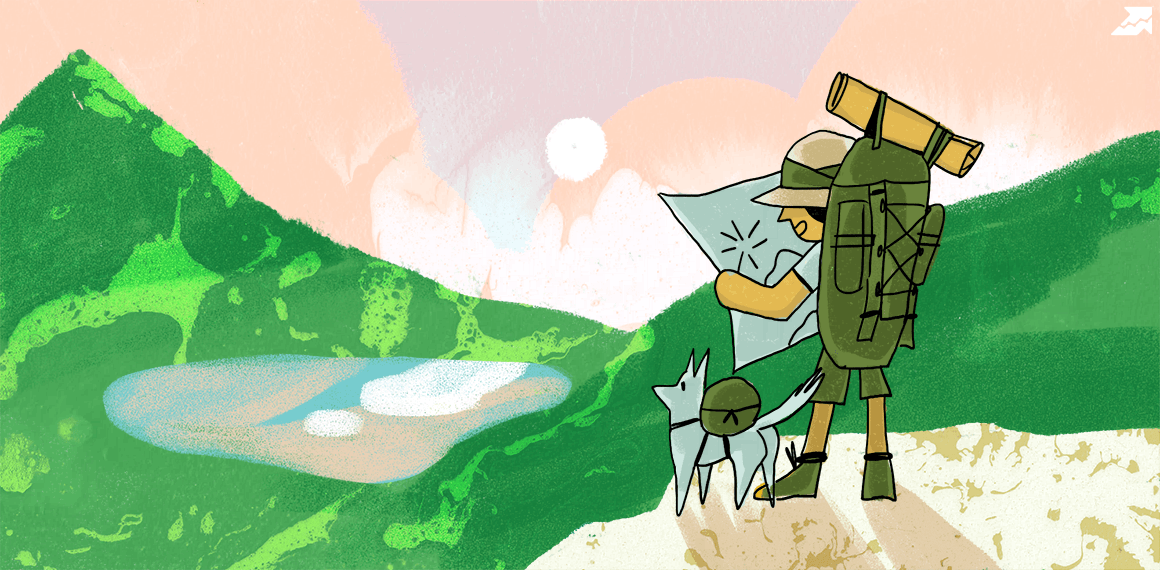 You've heard about broken link building more times now than you can count. It seems to be every SEO's "go-to" link building tactic. But how do you find enough pages with broken links to make it worthwhile?

If you're like me, you've spent several hours trying to find pages with broken links only to come away with 10. And with standard conversion rates on outreach emails, you're lucky if that turns into a single link. Is it even worth it?

I thought broken link building was overrated for months before I finally found a process that works. And once I did, it quickly became one of my favorite tactics. In this post, I'll share the exact 4-step process I use to find 100's of relevant pages with broken links.
Step #1
Find resource pages in (and related to) your niche

Resource pages are highly likely to contain a broken link because
,
well
,
they're filled with links.
And even better, they're super easy to find.
Just use these search operators in Google (or ScrapeBox) with broad keywords describing your niche:
Intitle:resources + "keyword"
For example, if I was looking for SEO resource pages, I might try each of these search operators with keywords like "SEO," "Content Marketing," and "Digital Marketing".
Go through the first 10 - 20 pages of Google search for every operator-keyword combo and add relevant resource pages you find to a spreadsheet.
Step #2
Go through your list of resource pages and check the links

If you don't have it already, I recommend downloading the
Check My Links Google Chrome extension. It's great.
All you have to do is navigate to a page, click the Check My Links icon on your Chrome toolbar, and it highlights all broken links in red.
(Note: sometimes this extension says social media links are dead when they actually aren't, so be sure to double check.)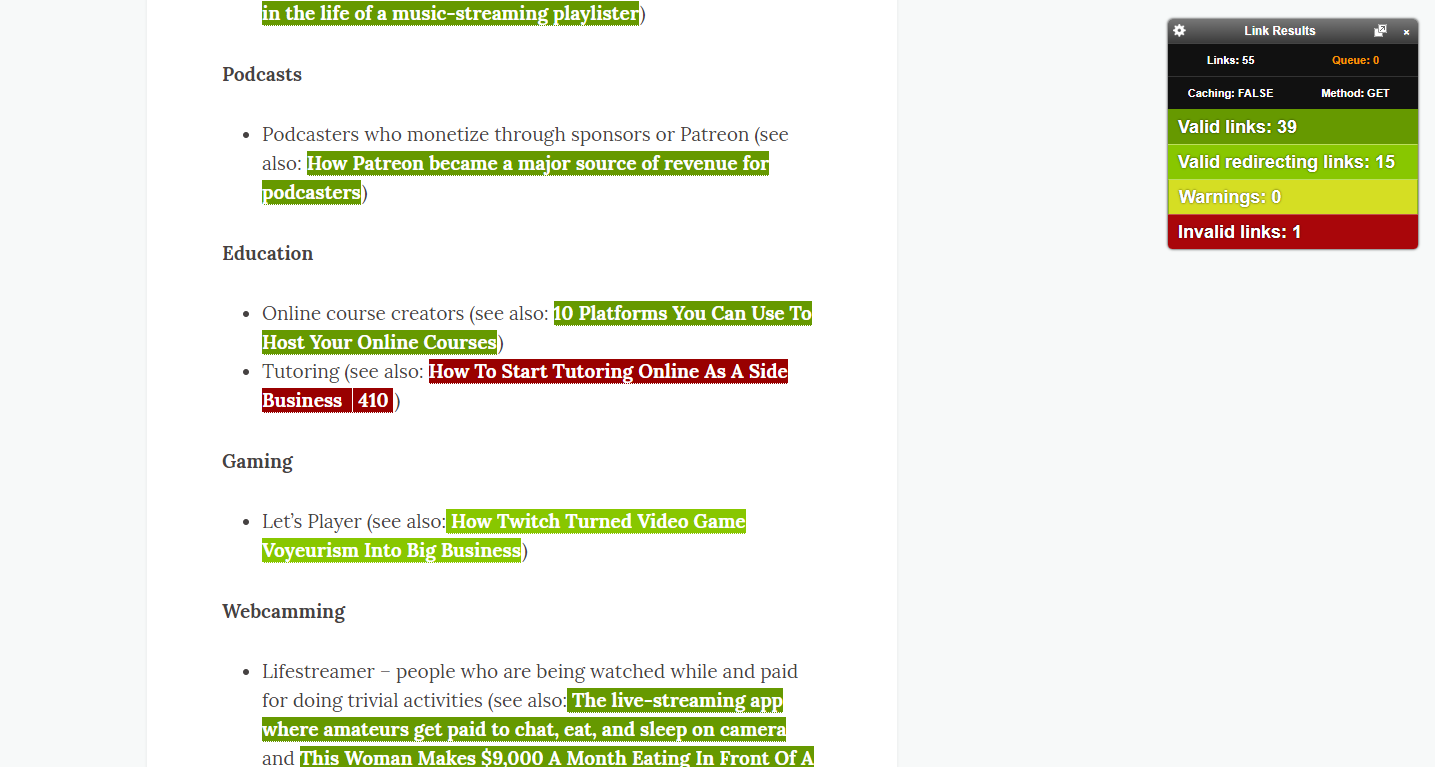 Check the links of every resource page you added to your spreadsheet in Step #1. Then, add every broken link you find to a new sheet.

Step #3(A)
Check the backlink profile of every dead link you find

Here's where you find all kinds of people to reach out to. Broken links are bound to have backlinks. And the sites linking to that dead link obviously have a dead link on their site. You can easily check backlink profiles of dead links and carry out
backlink analysis
with Serpstat.
Simply head to the Backlink Analysis tab, select "Referring Pages," and enter the broken link's URL.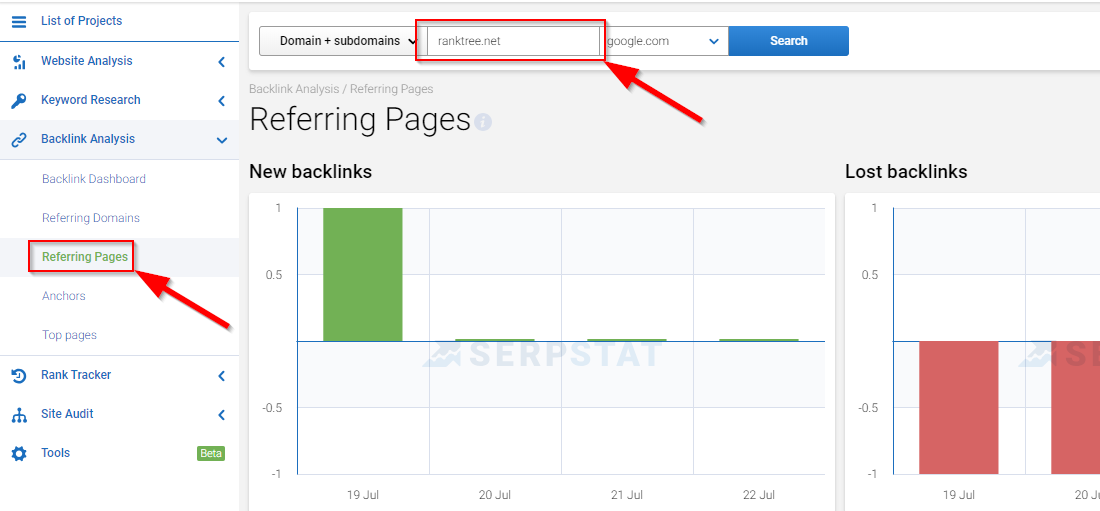 Scroll through the list of pages that link to the broken resource. Export the results to use in any format you want to.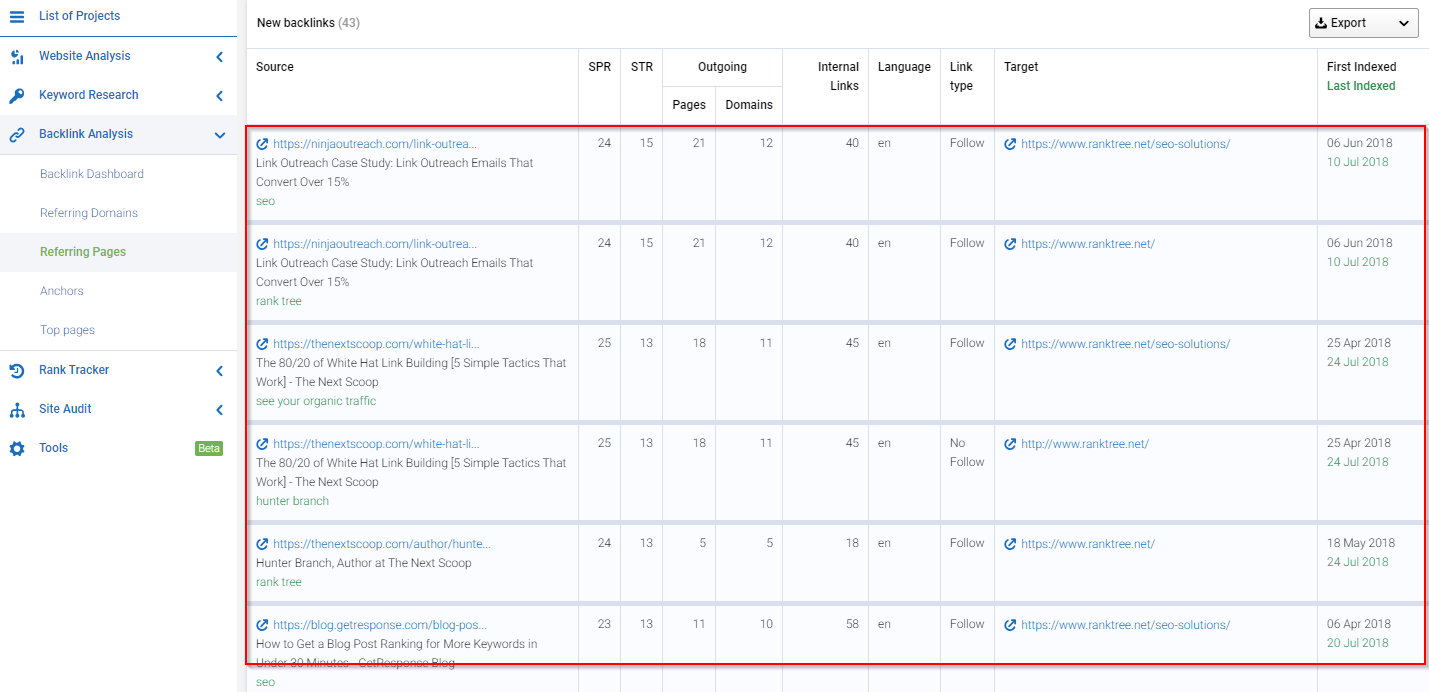 Step #3 (B)
Add the best links to your prospect list

As you go through Step 3, add all the best links you find to a spreadsheet so you can reach out to those sites later. I can hear you asking, "How the heck am I supposed to know if a link is
good
or not, Hunter?"
Here's a rule of thumb to follow.
Don't consider a link if:
The site looks like a 5-year-old designed it;
The domain authority is under 10;
The site isn't related to yours in any way.
Good links simply have the exact opposite qualities of the list above.

You obviously want to get as many links to your pages and blog posts as you can, but it's important to focus on quality over quantity. Sketchy links do more harm than good.
Step #4(A)
Reach out and get your links

Unlike most link building outreach, broken link building is actually pretty easy. In your email, all you really have to do is point out the broken link and let them know you have a great resource to replace it. Since you provide the site owner with value, they're more likely to add your link.
I use a more personalized version of
Brian Dean's great template:
"Hey, [NAME]!
My name is [YOUR NAME] and I'm a huge fan of [SITE NAME].
This post [LINK] in particular on [TOPIC] was incredible. Great work!
Anyway, as I browsed through your site I noticed a couple broken links on this resource page: [URL]
Here's a list:
[URL] located here [SCREENSHOT]
[URL] located here [SCREENSHOT]
[URL] located here [SCREENSHOT]

Just wanted to give you a heads up so you can remove those links.
Also, I noticed you linked out to a bunch of awesome [TOPIC] resources on that page, which made me think of my in-depth guide on [TOPIC] that shows you [OVERVIEW OF WHAT YOUR POST TEACHES].
Here's the link: [YOUR URL]
Looks like it'd be a great fit on that page as an additional resource. :)
Either way, I hope this helped you out.
Thanks!
[YOUR NAME]"
Step #4 (B)
Find email addresses

Before you fill out someone's contact form, be sure to check for an email address. People are way more likely to respond to an email (and you can track it).
I use the
Hunter.io Chrome extension for this (no, I'm not affiliated...even though they have a great name :)
Simply click the icon on your toolbar when you're looking at the site you need contact info for, and it'll show you all the email addresses associated with the site.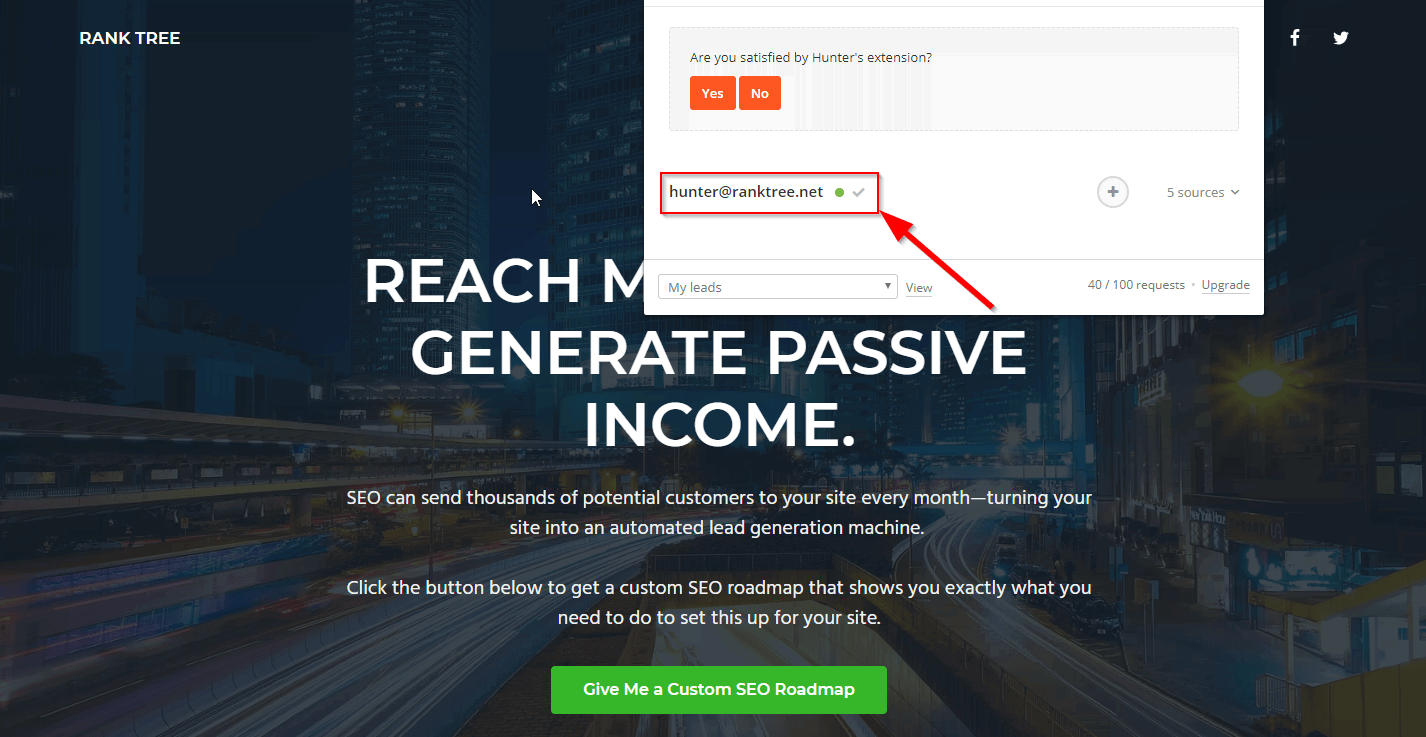 Look for the person who's most likely in charge of the site itself. You can take a look at about pages and team pages to see if it lists someone as the webmaster.
Then, just look for their email in Hunter.io.
It also has a cool feature where you can guess someone's email and see if it's an
active email address.
Summing up: broken link building will become one of your go-to tactics

It's true. I didn't think I'd ever really use broken link building, but it's now in my top 5 favorite tactics. I use it in every link building campaign I run.
If you find a bunch of resource pages and check the backlink profiles of each dead link, you'll be swimming in prospects to reach out to.
And Serpstat makes this process a breeze :)

Don't hesitate to ask questions if you have any!
Speed up your search marketing growth with Serpstat!
Keyword and backlink opportunities, competitors' online strategy, daily rankings and SEO-related issues.
A pack of tools for reducing your time on SEO tasks.
Found an error? Select it and press Ctrl + Enter to tell us
Cases, life hacks, researches, and useful articles
Don't you have time to follow the news? No worries! Our editor will choose articles that will definitely help you with your work. Join our cozy community :)
By clicking the button, you agree to our privacy policy.