// В этом файле есть те нужные стили которые в других файлах нет.?>
SERPSTAT IN NUMBERS
AND FACTS
Yes, this is our traditional yearly article :)
We promise that it won't be boring because we really have something to tell about. Here are super facts about our year.
And don't forget to participate in the contest in our social networks: we give you 6 months additionally to your Serpstat subscription! Please read the detailed conditions on our
Facebook page
.
In 2019, we did a lot to make Serpstat better and faster, added new features at the requests of our users, and improved existing tools. You can see it yourself! And these are only the main events of this year :)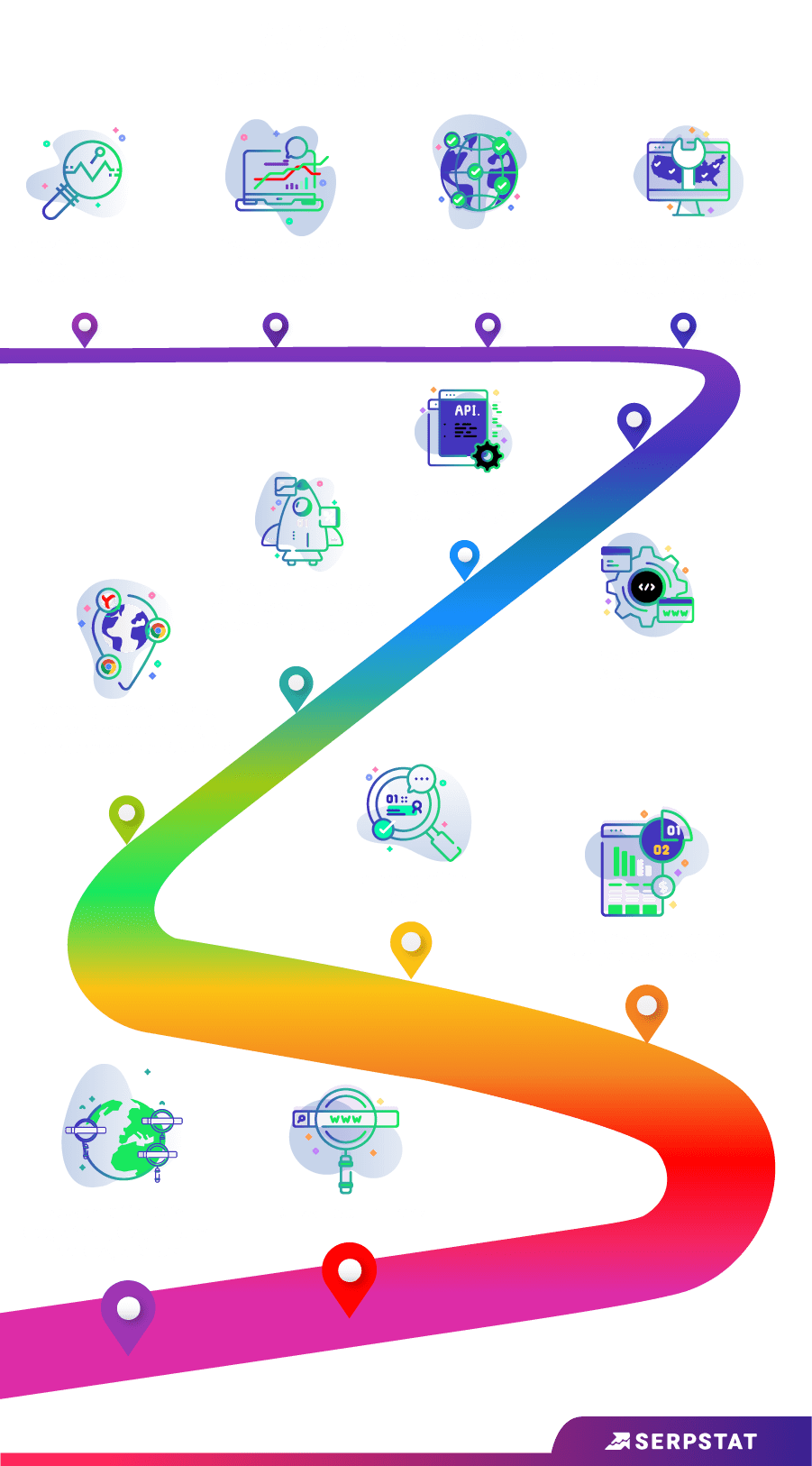 Not surprisingly, search analytics leads in popularity among Serpstat tools. This module has the largest number of changes and wins.
Serpstat became the first tool on the market to cover all Google regions with databases.
This year we added 25 new databases and covered search queries from all over the world - 220 databases with 5.6B keywords! You can
check
if all countries are available *.
The most complete and cleanest bases on the market
We significantly expanded our databases, and Google USA, Google Ukraine, Google Belarus and Yandex Moscow are now the most complete on the market.

We moved the module to a new version of Elasticsearch
We moved the module to a new version of Elasticsearch to expand capabilities and speed, as well as improve language recognition.

Our databases are updated in the background
We set up building and updating keyword databases in the background without manual updates!
Keyword Difficulty became available for all popular regions
We added Keyword Difficulty for 3 more countries, and now this indicator reflecting the level of competition in the search results for keywords is available for 9 databases.
The latest volume data can now be obtained through the API
We introduced a new API method for checking volume.

*where Google's restrictions do not apply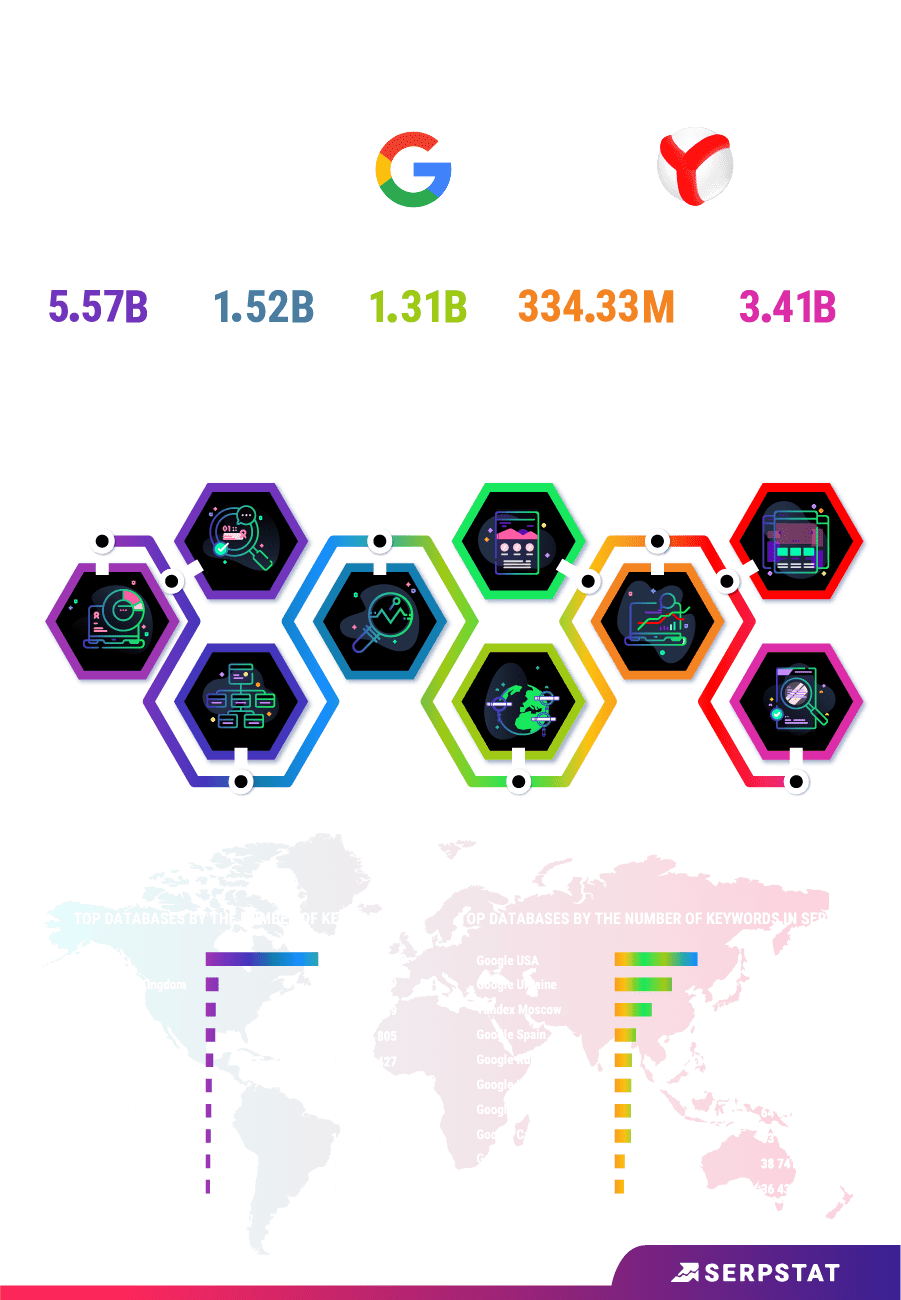 Serpstat Website SEO Checker

This year Serpstat Website SEO Checker team did an incredible thing (did you notice how often we write about the extension for quick website analysis?) Here are just the key points:

The checker became faster and more accessible: we removed authorization for part of the features, fixed the code so that everything can work faster. We also left full access to the extension for registered users without a paid subscription.

We added many new checks: the extension learned to analyze backlinks, collect information about images, receive and display server responses, information about micro-layout, analyze page speed.

We revised the design and usability: made a single settings menu, simplified customization of the extension, moved the highlighting on the pages to the settings and expanded its functionality.

Our team published versions of the extension for Opera and Mozilla Firefox.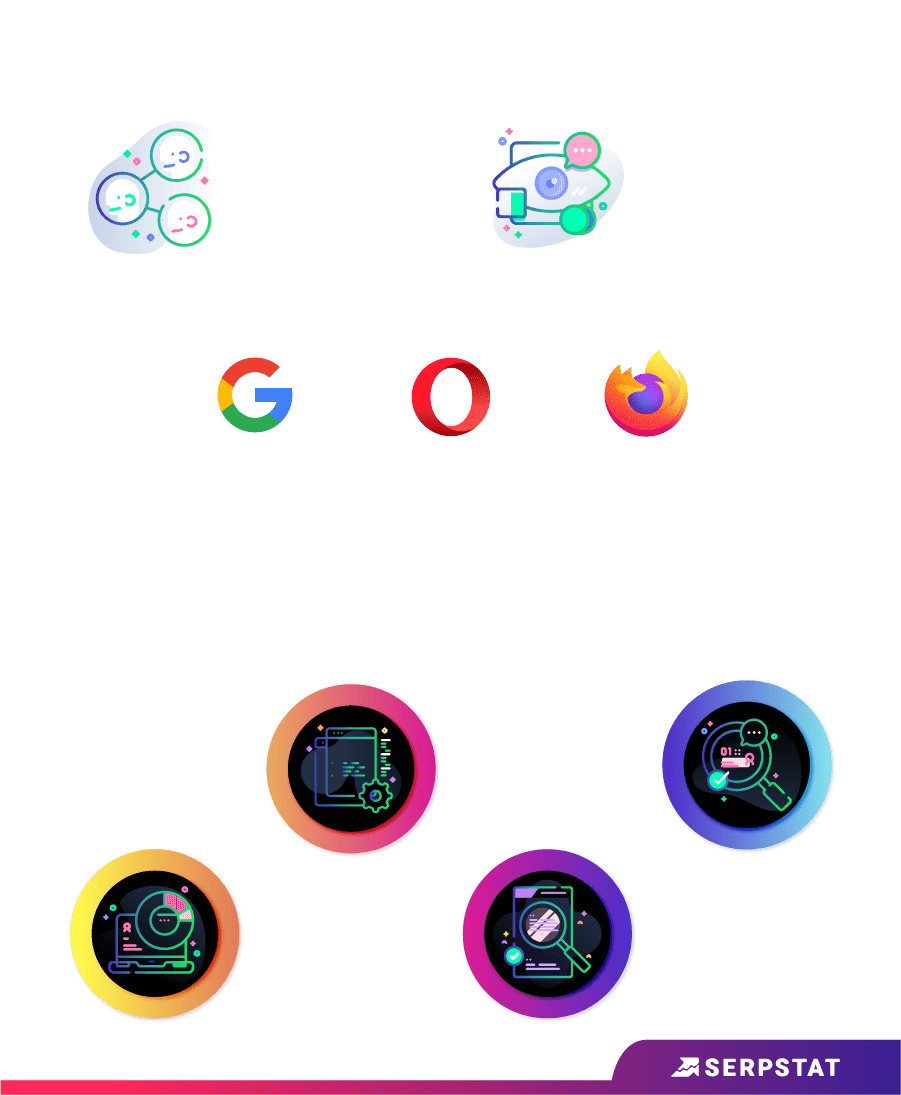 And if you haven't added Serpstat Website SEO Checker to your browser yet,
it's time to do this:

The most awaited event of this year was the launch of Rank Tracker 2.0 on React. All functions of the old tracker were moved to a new one; in addition, we introduced more than 30 new features at the request of users:

Now you can work with 50K keywords in one project directly in the interface, importing them from the document immediately with tags.

Check positions not only in organic search results but also in contextual advertising (both in mobile and desktop versions).

See how snippets looked like when positions were checked, SERP history, and keyword storm results.

Track URL masks, not just domains and subdomains to monitor a specific category on a site.

There are no restrictions on the use of limits for the project per day.

Now we are working on the speed of loading reports and we plan to introduce exciting features - checking positions on demand, notes on the project, deactivating individual regions.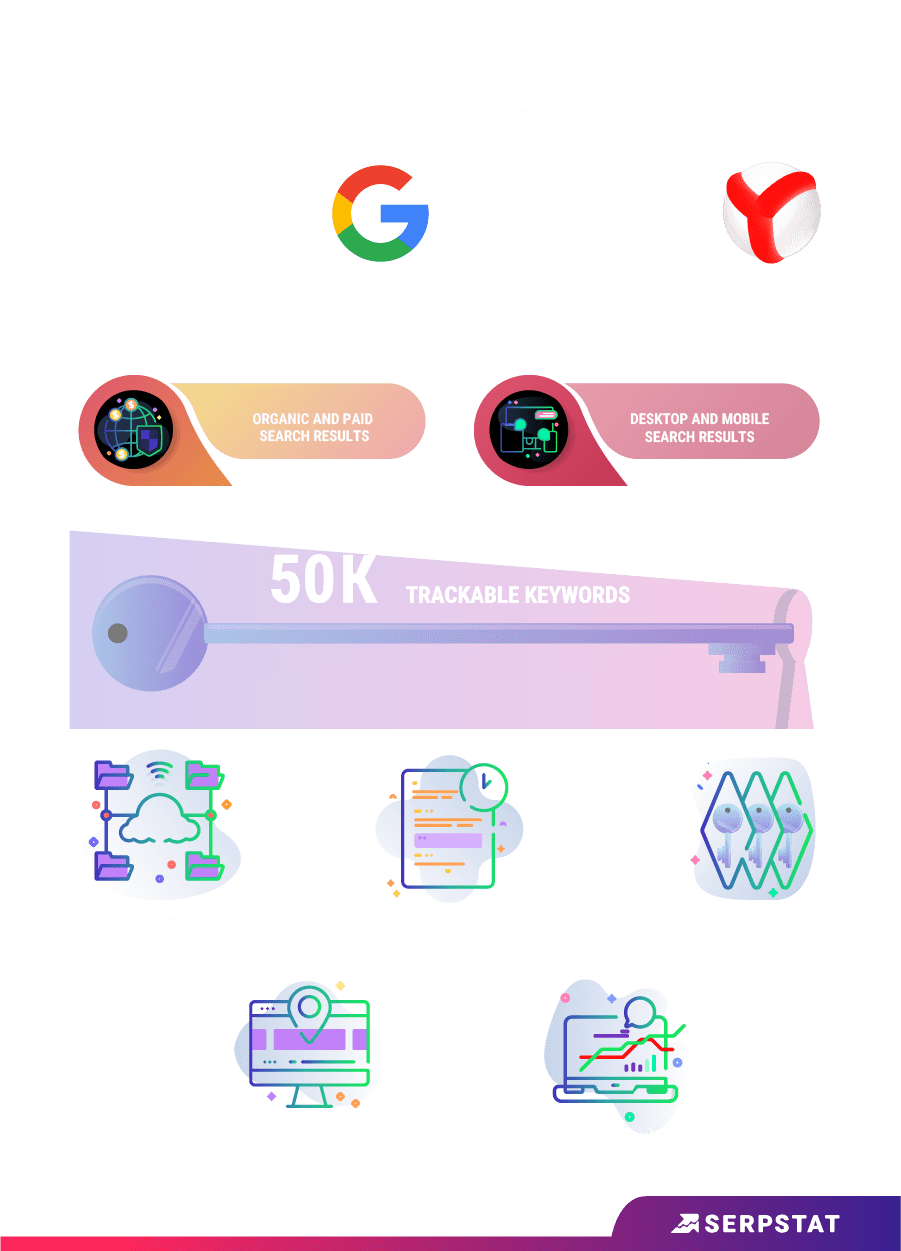 The changes also affected the Backlinks module.

We launched our own backlink index and became the world's 4th tool with such complex functions. Do you know that there are far fewer tools that index backlinks than search engines?

Now, backlinks can be analyzed not only in the Serpstat interface, but also through the JSON API.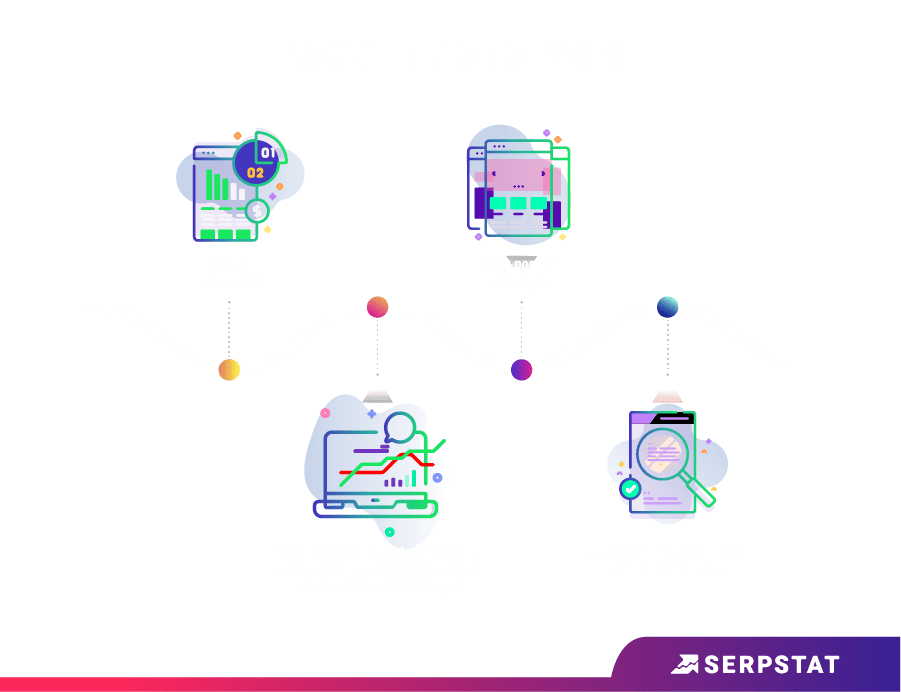 Site Audit also moved to the new version of Elasticsearch.

Introduced a new Page Audit tool, which makes it possible to check a page for technical errors to evaluate the progress of its optimization. Now there's no need to create a project, you can quickly audit a particular URL.

The team conducted a global refactoring to optimize the module.

We started a new design, in which we improved the interface and made it more convenient for the user.

We added how-to articles to the recommendations of the audit - tips for the specialist to do in case of a problem.

We moved the module to React, now we are at the beta test stage.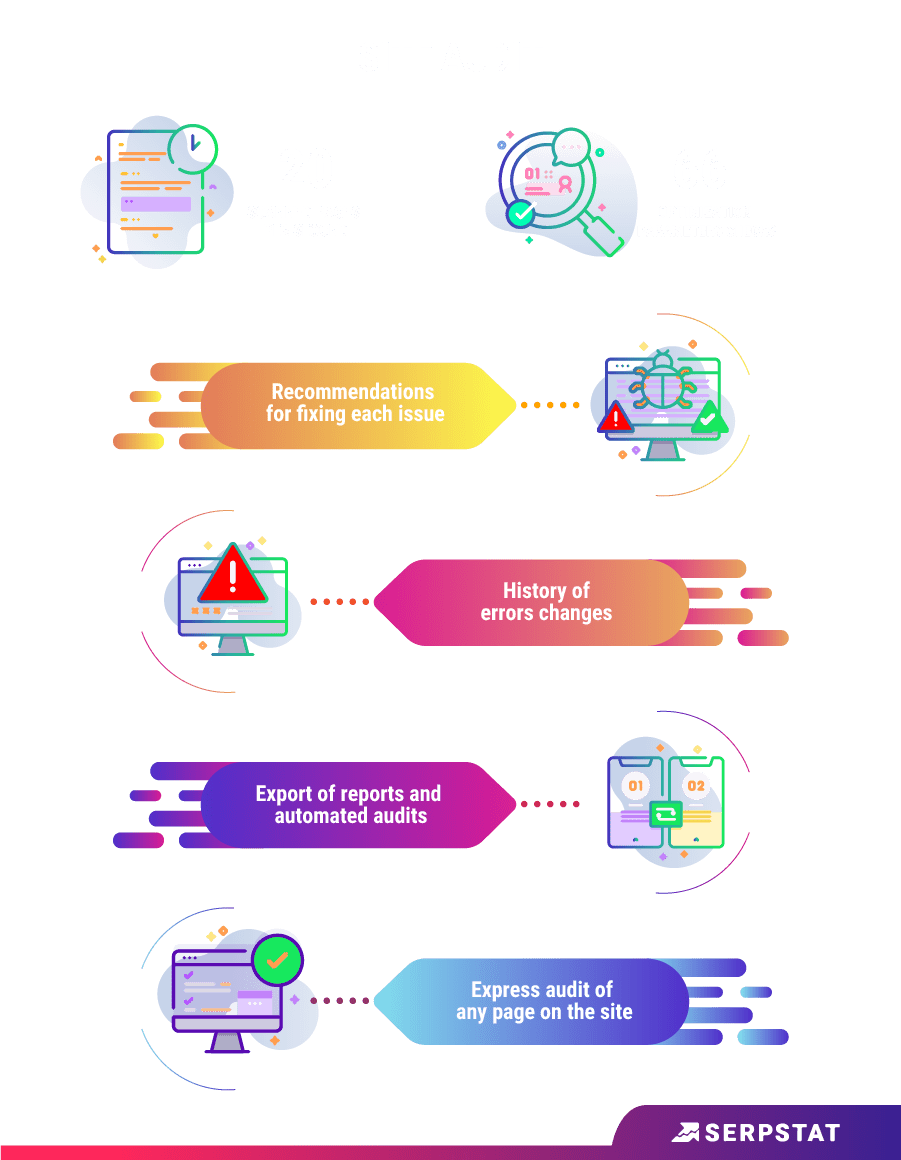 Of course, this is not the whole list of Serpstat success. Here are a couple of facts:

We published the Serpstat Batch Analysis add-on for Google Sheets to automate work with data, and a connector for visualizing reports in Google Data Studio.

Updated the SERP crawling service: now you can scan mobile and desktop search results, compare paid and organic SERPs.

At the beginning of the year, we set a goal to achieve 150K blog sessions, but thanks to reforms in the department and optimizing the working flow, after 8 months we managed to achieve unprecedented results - 200 K. This is the result of a comprehensive work on the blog, which included the creation of high-quality content, optimization of already published articles, reforming the newsletters and promotion in social networks.
For 2019, we published more than 800 - as many as 816 articles! 23 of them are studies using Serpstat analytics.
Leading industry experts regularly participated in our studies, and with their help we published more than 20 surveys.

We doubled the subscribers number and now send them useful and funny letters once a week (sometimes more often).

Read more about the achievements, as well as how much money the blog brings:

Instead of conclusion: what happened to Serpstat family

In general, this year was great! Let 2020 be perfect for all of us!
Found an error? Select it and press Ctrl + Enter to tell us
Cases, lifehacks, researches and useful articles
Don't you have time to follow the news? No worries!
Our editor Stacy will choose articles that will definitely help you with your work. Join our cozy community :)
By clicking the button, you agree to our privacy policy.