// В этом файле есть те нужные стили которые в других файлах нет.?>
Serpstat Fiesta: What's New In October?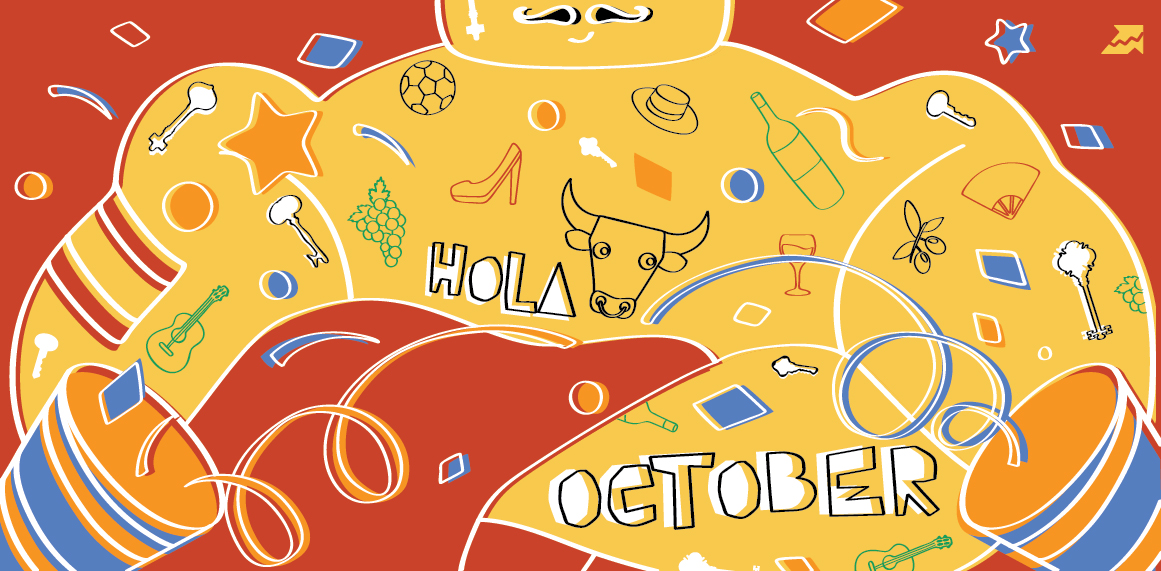 Picture by: Natalya Soroka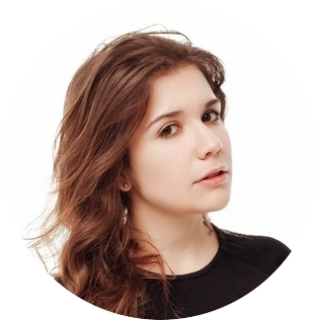 Elena K.
Editorial Head at Serpstat
It's time for our traditional monthly "summing up" post. This month we released so many useful and interesting features so that I cannot wait to share them with you. Google Spain, KD available for a new region, Text Analytics updates and so on.

Keep reading to learn more about our monthly updates ;)


#1
Google Spain database is finally here

You asked us and we did it, here's one of the most-requested databases — Google Spain with 5,6 M keywords and 8,1 M domains. If you have projects you need to optimize for Google Spain database, you know where to get the data.





#2
Keyword difficulty feature is now available for Google Australia

This summer we announced the launch of Keyword difficulty tool, then it was available for Google US only. Now this tool is available for Google Australia as well. KD is a metric designed to give you an idea of how difficult the given keyword is to rank for. Keyword difficulty is a parameter that shows how difficult it is to rank high for the requested keyword. The higher the KD, the harder is to get to the Google top- 10. The level of KD varies from 0 to 100, where:

0–20 — easy;

21–40 — medium;

41–60 — difficult;

61–100 — very difficult.

To learn more about our KD tool, the algorithm we use to count it and how it differs from our competitors' algorithm, check this post: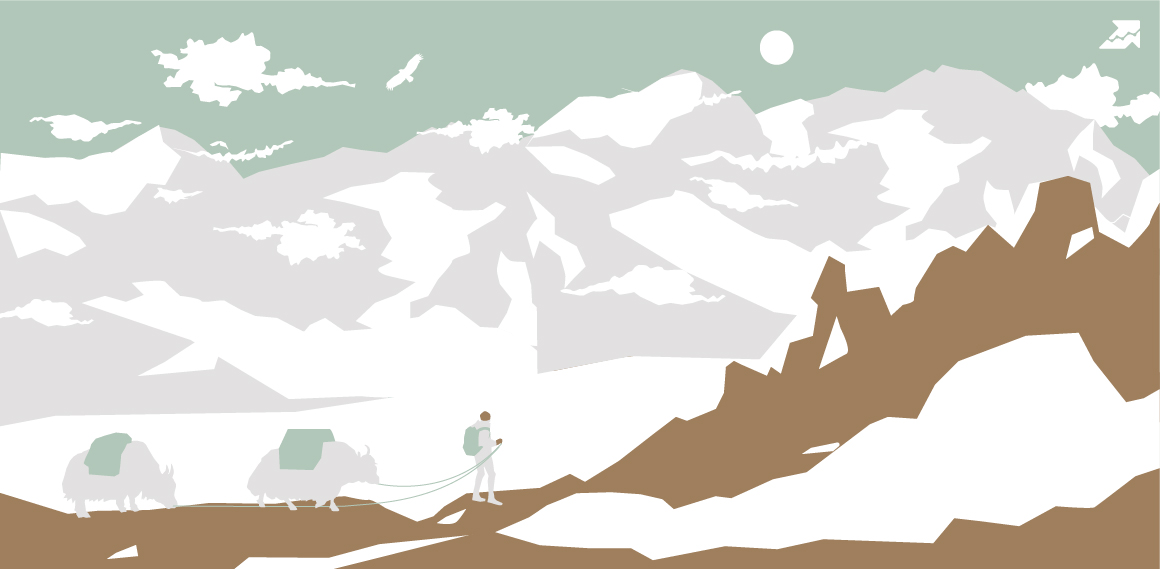 You Can Now Find Out With Our New KD Tool

#3
New filter at "Related Keywords" tool

Related Keywords is a tool that helps you to find phrases that are semantically connected to the quired keyword and sharing the same pages in SERP. Here connection strength is the crucial parameter, which equals the number of mutual URLs in top-20 search results. Thus the max value here is 20.

This month we added new filter "includes/ doesn't include keywords." That means that you can exclude the keywords you don't want to consider or include the keywords you want to see in the report. Using this filter you can exclude all keywords with the similar core and get a list of synonyms and phrases that are semantically related.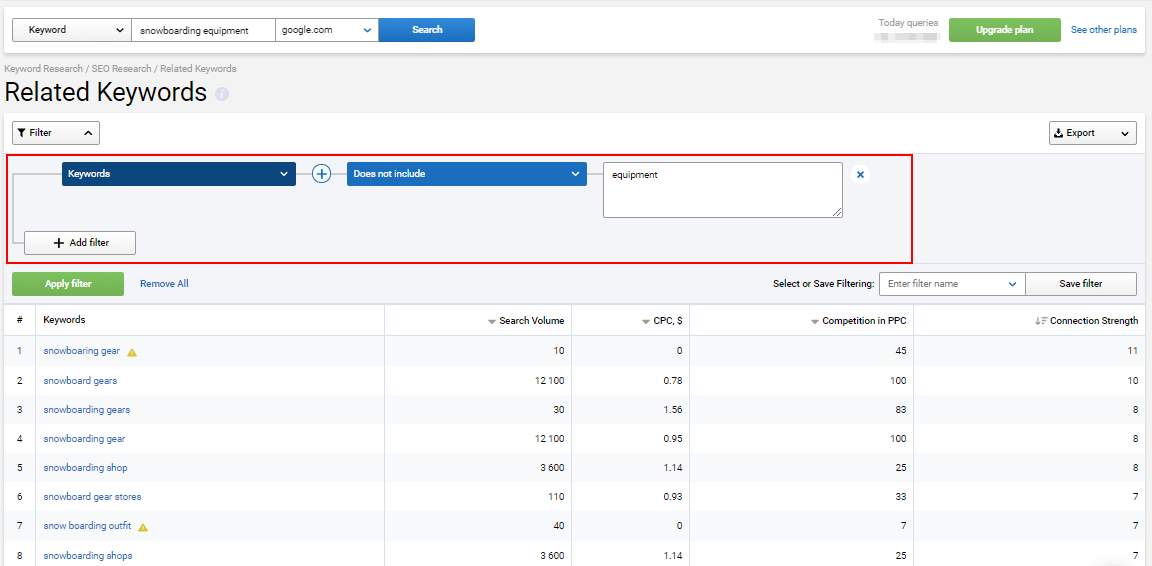 #4
Updated Body analysis at Text Analytics

We improved the body text analysis so that now besides recommendations as to the text's length and keywords to use, you'll also see the keywords that should be used more often (in green) and those that are spammy (in red). So that you'll see which keywords you should use more often and the ones that are already overused and should be used less often.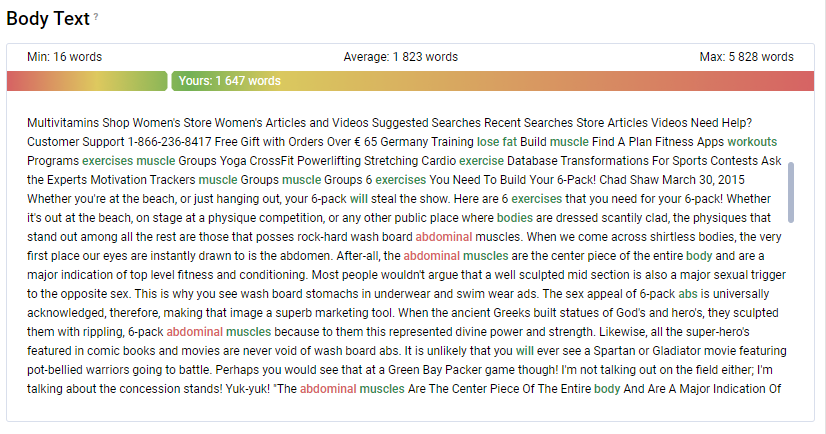 #5
Export of the traffic share and ranking history reports is now available

Go to Rank Tracking module and then to "Competitors" page, now here you can export the traffiс share and ranking history reports and work with them in any way you like.

BTW, we added this feature upon our users' requests. Thus, don't hesitate to
contact our support team
if you want us to add this or that feature.

#6
Save your limits on text analytics with our new feature

After clicking on "Start text analysis" you'll see a pop-up window where all clusters you've already run text analysis for are ticked. We've added this feature to help you save your limits by excluding the clusters you've already analyzed.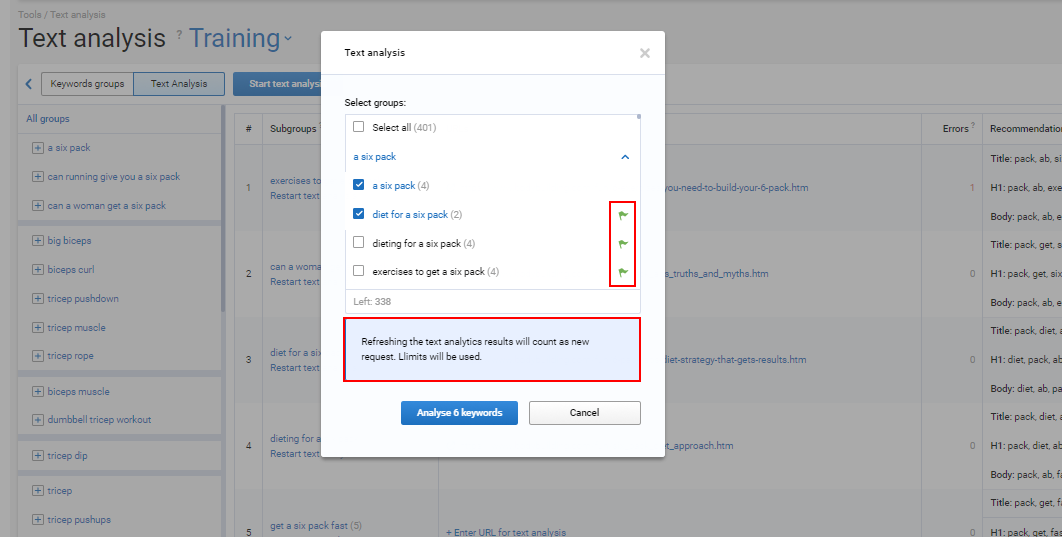 #7
Spreadsheets export at Website Audit module via "Latest reports"

We've recently changed the export process on service from A to Z. After clicking on "export" wherever, you see the alert that the report generation is started and after a while you'll get a report link.
Now this feature works for Website Audit as well. Export your audit reports in XLSX and find them at the "
Latest reports"
where all your reports are stored.
That's all, folks. See you next month ;)

Found an error? Select it and press Ctrl + Enter to tell us
Cases, lifehacks, researches and useful articles
Don't you have time to follow the news? No worries!
Our editor Stacy will choose articles that will definitely help you with your work. Join our cozy community :)
By clicking the button, you agree to our privacy policy.