// В этом файле есть те нужные стили которые в других файлах нет.?>
Serpstat turns into an all-in-one SEO platform. Features, prices and our special limited offer
*


* – Offer valid until the end of July 2016

The 1st of August 2016 is a day when Serpstat will turn into an all-in-one SEO platform consisting of 4 awesome tools.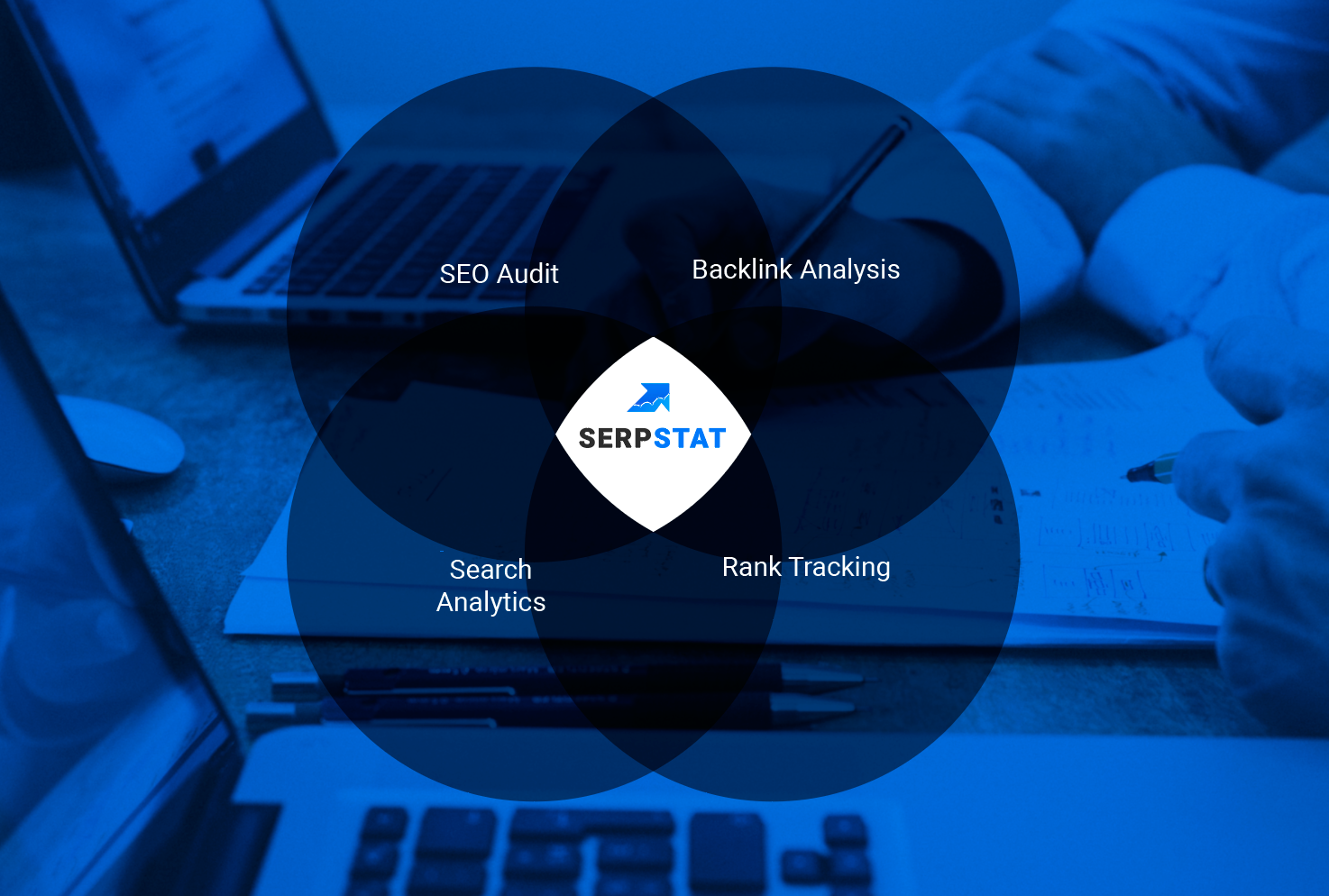 Now let's take a closer look at all four main instruments of our SEO platform, let's call it Serpstat 2.0 for now:
This is the most complex part, you should be familiar with it. All features that are currently available at to our users, including the
5 features used by top SEO agencies
are what we call Search Analytics.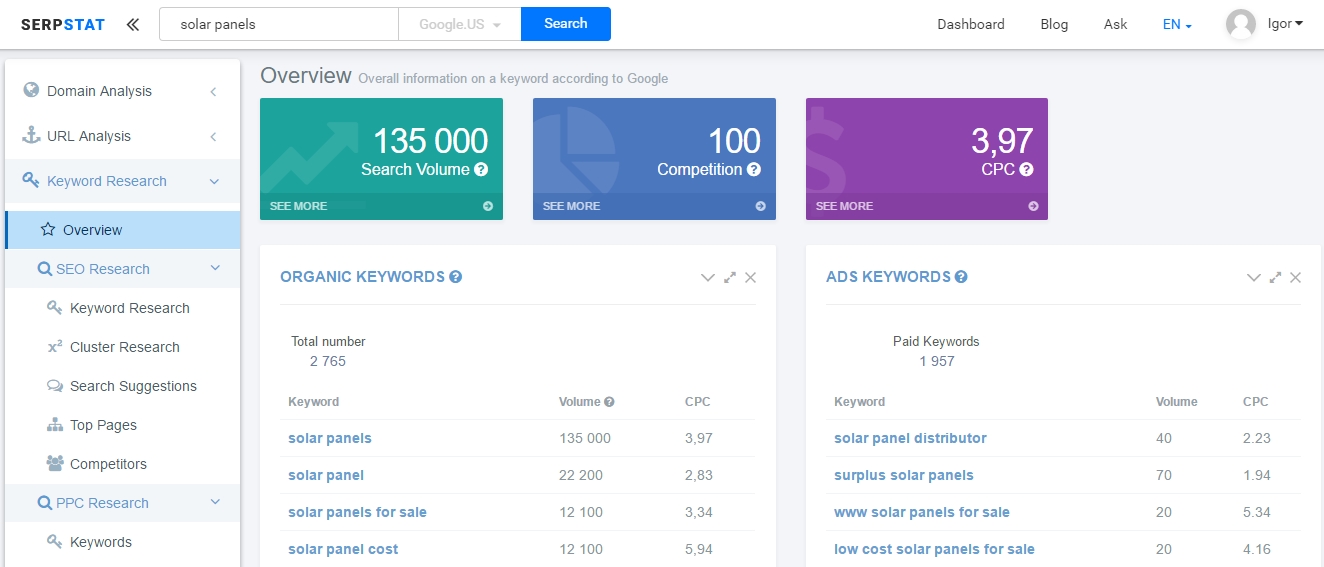 This tool allows to track how domains change positions for their targeted keywords. There are other rank trackers out there, but Serpstat's is the only one with the following unique features:

SERP history – we show 100 positions for every keyword (regardless of your position in SERP) and more – we also save tracking history. If someone used to monitor a keyword that you've just added – we will show you all available history for that keyword.

Monitor any region of Yandex or Google with maximum precision – get ranking data for any Country, State or City.

Market share analysis – learn more about the business environment of any niche by analyzing SERPs.

Keyword grouping and clustering – get more data for the keywords you monitor by creating groups of phrases.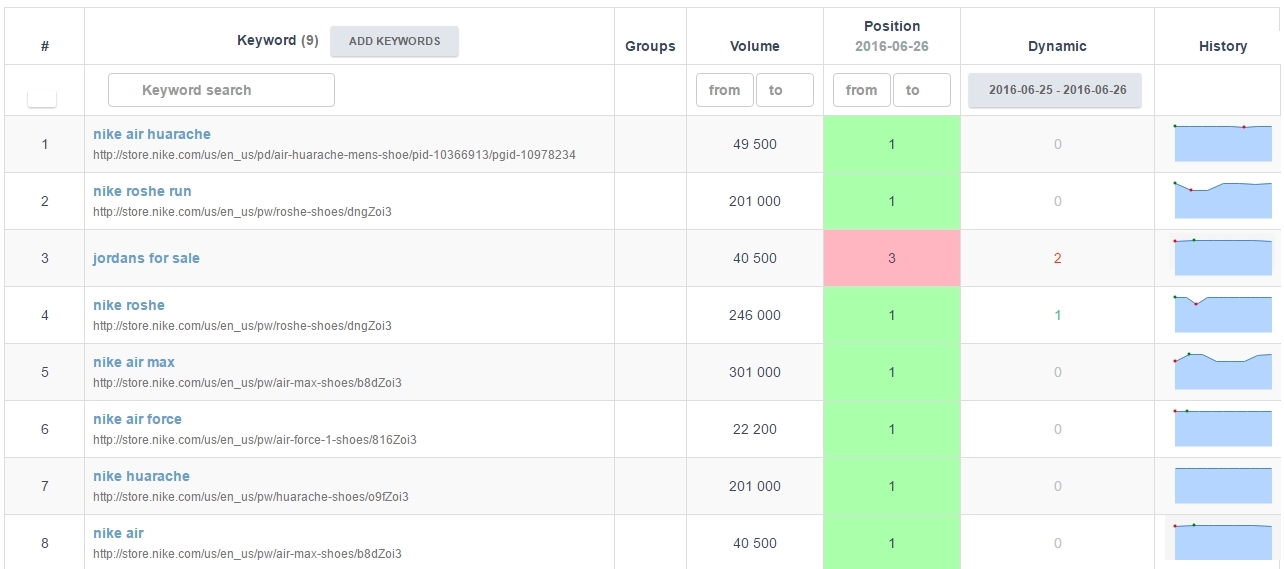 With Serpstat's audit you can analyze all of your pages. Our audit will not only point out the problems but will also give you advice on how to solve these problems.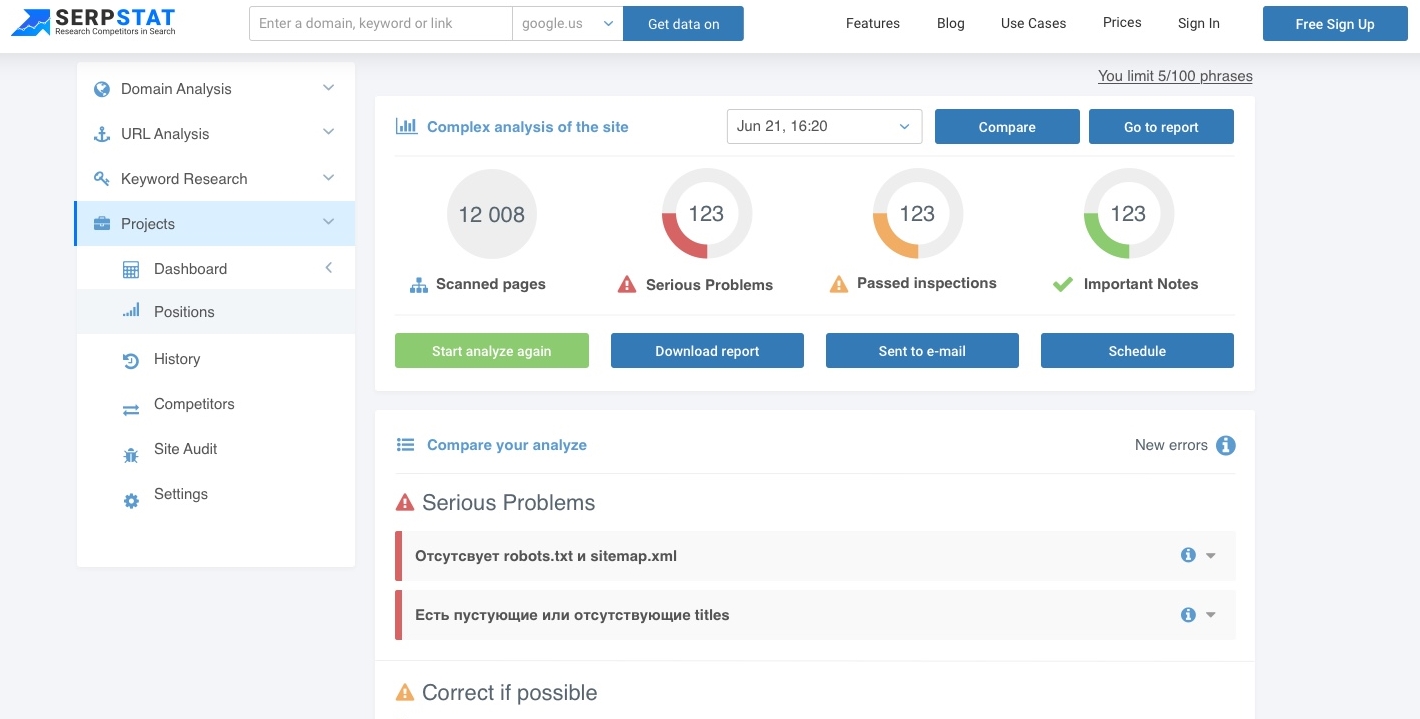 This is a simple and highly requested feature. Enter a domain and get a list of external links pointing at this domain. SEO specialists use this tool constantly and number of uses is unlimited.
What effect will these changes have on our prices?
Serpstat will soon have 8 plans to chose from – 4 plans for individual specialists and 4 plans for agencies. We made sure that everyone can find a plan to fit their needs, our cheapest plan will cost just $19 and of our free plan is not going anywhere.
How can you benefit from these changes?
Serpstat 2.0 is a new level for us that we couldn't have reached without the support from our users, so we've got a special offer for you.
Pay for your favorite plan until the end of July
and on August 1st we will upgrade it to a new, better plan for free!
If you use Lite, you'll be upgraded to a plan that costs $69 and you will also keep all the benefits of your Lite subscription, such as access to API, which unfortunately will be limited in some of our new plans. By paying today, you will not only save $20, but will also get access to a custom plan (let's call it Super Lite) with higher limits, new features and old price. Here's a side-by-side comparison of our old, new and super plans:
Super Lite
By paying today you save $20 and keep your access to API. All limits will be increased to the limits of our new tariff and you'll get access to Rank Tracker, SEO Auditor and Backlink Analysis.

Super Standard
If you buy Subscription to our Standard plan by the end of July you'll save $60, keep your report and API limits and get access to all of our new features.

Super Professional
Super Professional is a tariff for a one man army. Buying a Super Professional plan is your only chance to use an all-in-one SEO tool with unlimited search analytic queries and 40,000,000 results from API. Don't trust us? Look up the prices of our competitors, this is a deal of a century!

Super tariffs will be active only for the period paid for by the end of July! Go ahead and get a new Serpstat for the old price. Our discounts are also staying:

3 months – 5% discount
6 months – 10% discount
12 months – 20% discount
36 months – 50% discount
Found an error? Select it and press Ctrl + Enter to tell us
Cases, lifehacks, researches and useful articles
Don't you have time to follow the news? No worries!
Our editor Stacy will choose articles that will definitely help you with your work. Join our cozy community :)
By clicking the button, you agree to our privacy policy.