How You Can Help Ukraine
And Stop the War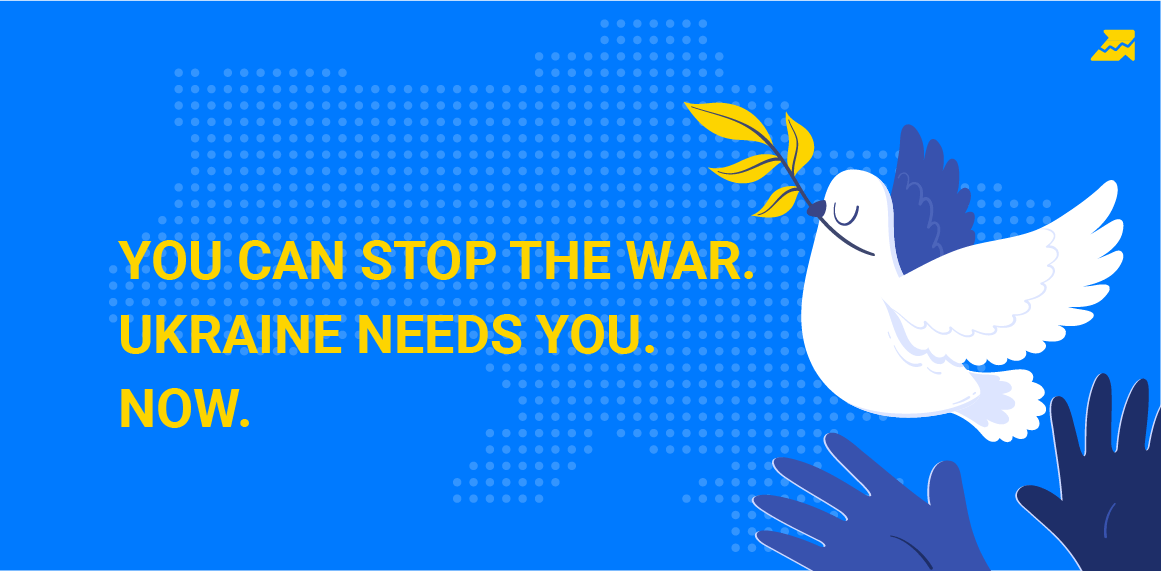 On February 24th, the whole Ukraine woke up at 4 am because of the explosions in Kyiv. The Russian president Putin (or how the world calls him "Putler") announced a so-called "special military operation" in Ukraine and began sending troops to our country, launching airstrikes and shelling.

Many cities like Kyiv, Kharkiv, Kherson, Mykolaiv, and Sumy and the regions are getting destroyed every day by Russian tanks and troops.

The Serpstat team is based in Ukraine, and many employees from the cities mentioned above don't and won't have a previous normal life.

Every day with explosions all over the country and constant air raid sirens we continue working for you, our customers, in bomb shelters and metro stations — so that you have the opportunity to work with our service as usual and important data of your projects stays safe.

To support our Ukrainian team, please follow any of the links below. We'll appreciate any help!

Provide Ukrainians with direct humanitarian aid. Send any medical goods via the Ukrainian postal service, Nova Poshta. Now it delivers all the goods from its global warehouse from the USA, the UK, Poland, Germany, France or Italy. Here are the addresses:
https://www.europeaninterest.eu/article/nova-poshta-global-starts-delivering-humanitarian-aid-to-ukraine/
If you have such an opportunity, join thousands of people all over the world protesting against the war in Ukraine.

You also can make a post on social media. Sharing the real facts and showing the world the truth will help many governments make decisive steps that support our nation and Army Forces.

Once again, huge thanks to all of you for supporting the Serpstat team and our country.

Today, dozens of countries, the whole world stands for our country. We are Ukrainians, we are united as ever, and our strength will help us win.

Learn how to get the most out of Serpstat
Want to get a personal demo, trial period or bunch of successful use cases?
Send a request and our expert will contact you ;)
The opinion of the guest post authors may not coincide with the opinion of the Serpstat editorial staff and specialists.
Found an error? Select it and press Ctrl + Enter to tell us
Cases, life hacks, researches, and useful articles
Don't you have time to follow the news? No worries!
Our editor Stacy will choose articles that will definitely help you with your work. Join our cozy community :)
By clicking the button, you agree to our privacy policy.