Mastering The Skill: Turn Your Press Release Viral And Improve Your SEO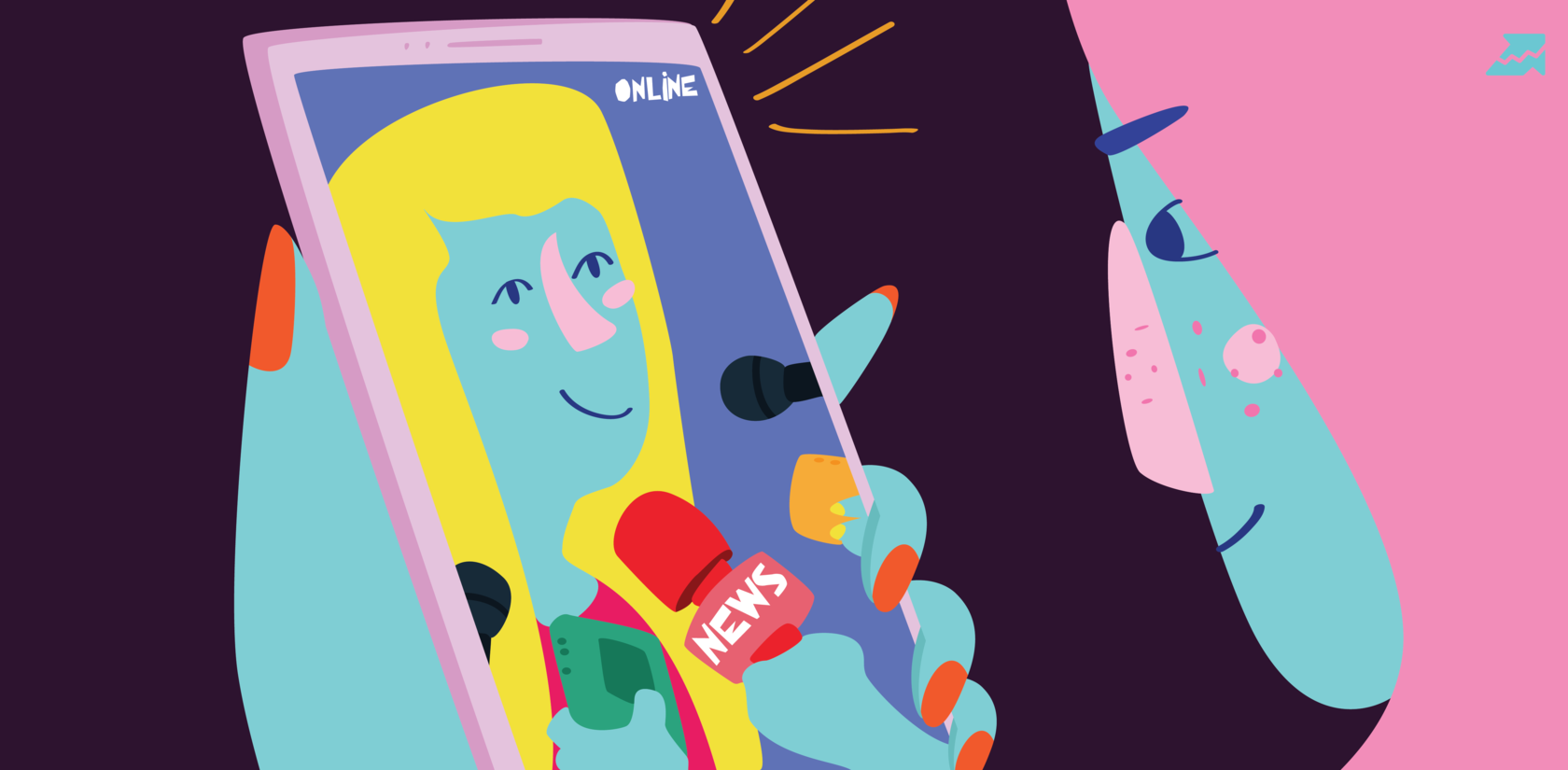 Learning how to write a good press release is vital. It's all about a good marketing strategy, and it can save you a lot of money.
Excellent press releases can turn viral and bring a lot of visibility to your company without paying for advertising. It goes beyond the release of a news item and can improve your SEO, bring new customers, give trust to investors, etc.

A press release is a short document sent to journalists to inform them of an event, such as creating a company or launching a new product. It should not be confused with the press kit, intended to introduce journalists to the company as a whole.
The press release is written to be directly used as a whole or in part by journalists who will write a complete article in their way. The press release can appear in both online and offline press editions.
Here is an example of a press release we did recently at
GuruWalk
to promote one of our new 'pay-what-you-want' tour in Valencia: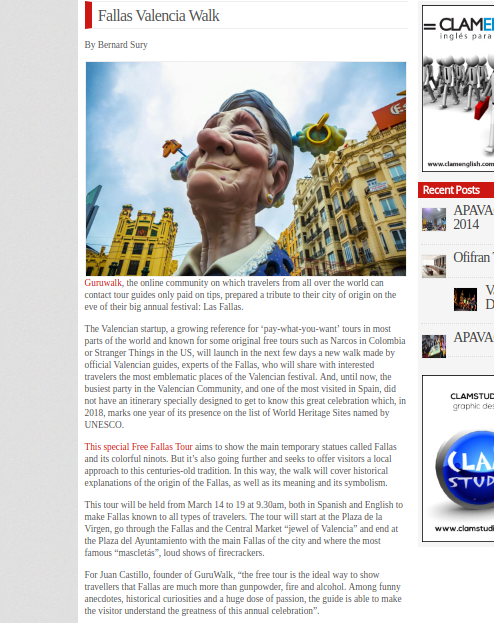 Why press releases are important?
Before entering the topic of writing a good press release, let's convince you why this is so important. It's all about a good marketing strategy, and it can save you a lot of money.
Awesome press releases can turn viral and bring more visibility to your website without paying for advertising. Here are some of the benefits of a good press release combined with a sound diffusion:

It can attract new potential customers or/and increase customer loyalty.
Better brand recognition.
Improved SEO as many sites are talking and linking to you.

Getting a reference. Yes, you've been published in an important online media, you can always use this reference later.

Give trust to current and future investors (see reference).

Improved employee's motivation. Yes, I'm working for that company everyone is talking about.

In order to achieve all these benefits, read carefully the following advices and think out of the box ;)

How to write a good press release?
Before entering in the redaction per se, there are three crucial aspects to keep in mind about your press release:
Fresh and limited in time
: the news should be recent as journalists only work with new information. After some time, the story is not interesting anymore (because of the news itself or it has already been published elsewhere).
Interesting
: your news item has to be interesting. It could be about launching a new product, expanding in another country, and participating in an event. Even if it represents a significant step for your company, think about it: is it going to be interesting for people not working for me? Not all news is interesting to be shared.
Not PR:
it will have an impact on the way you're writing the release. You're sending a news item, not advertising. When writing it, think about how it can serve other people rather than yourself.
Trendy:
if you see a possible link between a current hot topic and your business, then you have a perfect opportunity to take advantage of it. You can also expect some trends and be prepared when coming (which is the case for yearly events, for instance).
Here are the key points of a good headline:
Short.
Not too short, not too long. Think about a general press post (minimum of 6-8 words).
Contain the general idea of your post.
Don't try one of these headlines that forces the reader to click to enter the content of the article. This won't work with journalists.
Double.
Use a subheadline adding an extra element that will convince the reader (and the journalist) to read your press release. Having two headlines also gives more ideas for the journalist to choose a proper headline to publish your press release.
Mention your company
. Better in the first headline.
Catchy.
You have to send emotion in your headline and surprise the contact person. Using some keywords such as 'New', 'Growing', 'Effective', 'Case Study.' But it shouldn't sound too commercial.
Write your headline after the press release. You will have a better idea of the information you're releasing and the approach you're using.
At GuruWalk, we just had several new tours opened in Cali and Medellin related to the Colombian history of narcotrafficking. At that time, the new season of Narcos was going to be released! Let's see some examples of titles we used:


This one is not good as it put the Company in the subheadline. But it's short and interesting.

It's catchy, new, mentioning the company, has a subheadline giving more information. But it's maybe a bit too long.


This one is really catchy, short, informative, mentioning the company.
Our specialists will contact you and discuss options for further work. These may include a personal demonstration, a trial period, comprehensive training articles, webinar recordings, and custom advice from a Serpstat specialist. It is our goal to make you feel comfortable while using Serpstat.
Writing your content like a journalist
Here are some tips to write an awesome press release:
Keep it short.
Even if you have a lot to release, go to the point. Journalists receive tons of emails and press releases. They need to understand quickly what your press release is about. It should ideally be between 300 to 600 words. If the journalist is interested, he will ask you for more.
Start with a question or a catchy sentence.
Asking a question, playing on the emotion is a good way to engage the journalist and introduce the press release.
Could you imagine experiencing in real life the Netflix series 'Narcos'?
This one is catchy, short, and engages the reader.
Make it simple.
Follow the K.I.S.S. principle (Keep It Short and Simple). Make sure to write in a way that it could be understood by anyone. Define the technical terms you can't replace. Here is the piece of our press release:
The European concept of "free walking tours" are expanding around the world as travelers like the idea of paying what they want. At the end of the tour they can choose how much they want to give to the guide, depending on their experience and budget.
Don't miss crucial details
. The press release must provide all important details. Make sure to answer all the basic questions: who, what, where, when, what and how. It must contain the contact details and the details of the news item. If you organize an event, it should be described correctly.
The Cali Cartel Tour will take place on Friday and Saturday at 11am and start on Cali's main square. The Pablo Escobar Tour is available on Saturday and Sunday at 11am and 7pm on Medellin's main square. Both tours are in Spanish and English and take about 2 hours.
Add links
. Help the journalist and use links you want to share. It will generate traffic to your website and boost your SEO.
Add a high-quality picture
. Human beings are visual and as you can see in the news, images are everywhere. Don't forget to use one that represents well your news item.
Separate in blocks
. Use blocks to allow a better readability.
Improve your branding.
Releasing a news item has an impact on how people consider and see your company. At the end of the press release, don't forget to put a quick reminder of what your company is about, its major achievements or its values related to the news item. This way you make sure that they know what you are doing, and get them to talk about the press release and about you as company.
GuruWalk is a free community platform allowing anyone around the world to create unique and original tours such as these ones inspired by the two most powerful cartels in history.
Read back.
There is nothing worse than a spelling or grammar mistake.
Here are some additional tips that may come in handy:
Use numbers.
People (and journalists) love data and are more keen to share it.
Don't use 'You', 'I'' or 'We'
. Otherwise, the journalist would need to edit your press release.
Use quotes
. It should fit with the text. You can always create one but it should be credible.
How to promote your press release?
Writing a good press release is only half of it. You should find an appropriate platform to publish your press release and convince the journalists that your news is worth being published.
Where to publish your press release?
Specialized PR websites
. There are many (too many) websites specialized in releasing news worldwide, and it's very easy to get lost. You can have paid or free versions. Either one or the other, you should first check if the news items published on this website are indexed by Google (if it is the case, it will appear in the news search option of Google and will help for SEO purpose). You can verify it by searching in Google for a random press release published on your chosen website.
Online news websites

. It can either be a website completely dedicated to news (online newspapers) or having this option in your sector (reference websites).


Start by doing a list

. List the potential online newspapers and reference websites.
Look for articles related to your sector

. Search with relevant keywords among recent articles on the website related to your business sector.
Identify the author of the post

. When it's possible, write down the name of the journalist that wrote the article. He/She may be interested in your story!

What about general emails (press@..., info@...)? Well, chances are very low that you'll ever receive an answer from them. But you can use these general emails to ask who would be the most relevant person to contact regarding your press release.

So, you have now your email contact list ready? Great! Now it's high time to send your press release, the right way!
How to write a good email to share your press release?
Email subject matters much more than you think.
The email subject is its essential part because it is the first thing your contact person will read, so make sure to choose an interesting topic to be sure your email will be opened.
How? There are many options available

:


Hi, 'contact name'! Yes, this one is very basic, but it shows the email is personalized and is not spam. People are keener to open email identifying their name.

PR: the title of your press release. This is the most common one. Your contact will know you're sending for a press release and can directly look for the information. Don't hesitate to invent a new title. It'll give even more ideas for the journalist to share about it.

Contact name + asking a question answered by your press release. This one is also very good but could seem like spam if too formal.

Anyway, make sure to adapt your subject according to your contact and to avoid a long subject (it may not be entirely visible).
To know which option works the best, I recommend using an email tracker (like mailtrack or mailtag) and seeing which one has the best opening rate.
Write a short and attractive email
.
Here are the main points to keep in mind while writing an email for a press release:
Short

. Try to summarize your press release in two or three sentences. You should consider it as an appetizer to click on your full press release.
Attractive

. As we said, we want the contact person to read your press release, so make sure to give the right incentive.
Start by introducing yourself

. A lot of people forget this point as they are obsessed with releasing their news. Introducing yourself will increase reply and interest as it's more personal.
Mention your contact's name

. Of course, you must start by using 'Hi + contact name,' but it's also recommendable to write it another time in your email. Again, it's to make it more personal.
Choose the best format to send your press release

. I prefer sending a Google Doc link with your press release. But be sure you're sending the correct link: it must be public (anyone can access it) and allowing your document to be read (but not to be modified or commented). Don't write your press release in your email. Your contact may find your email too long to start reading it or will quickly get lost between the lines. Moreover, don't attach your press release. Many people are afraid to receive a virus. Don't use other links such as Dropbox or WeTransfer for the virus issue as they don't know what they are downloading. Eventually, Google Doc allows you to modify directly if you notice that something is not correct. And you can also see who is entering your document.
Finish by asking a question

. Don't just send your press release. Ask them if they find your press release interesting. Again, you will be creating a personal relation and encourage a reply.
Alright, but is it essential to be that personal? Why not just do massive sending?

Sure, massive sending is also an option, and many are using it. But imagine yourself as a journalist receiving tons of emails every day. Would you click on a cold and formal email? No, right? If you want to have a better opening, share, and reply rate, you have to be personal.

Include the reference of a related-article written by the person you're contacting. Can't do better for personalization.

Don't forget to do follow-up (3 maximum) and add links of your press release if it was published on other important websites.

Found an error? Select it and press Ctrl + Enter to tell us
Cases, life hacks, researches, and useful articles
Don't you have time to follow the news? No worries! Our editor will choose articles that will definitely help you with your work. Join our cozy community :)
By clicking the button, you agree to our privacy policy.