// В этом файле есть те нужные стили которые в других файлах нет.?>
News

–

8 min read

–

December 6, 2018
Rediscovering America: Google USA Database Has 1.7 Billion Keywords!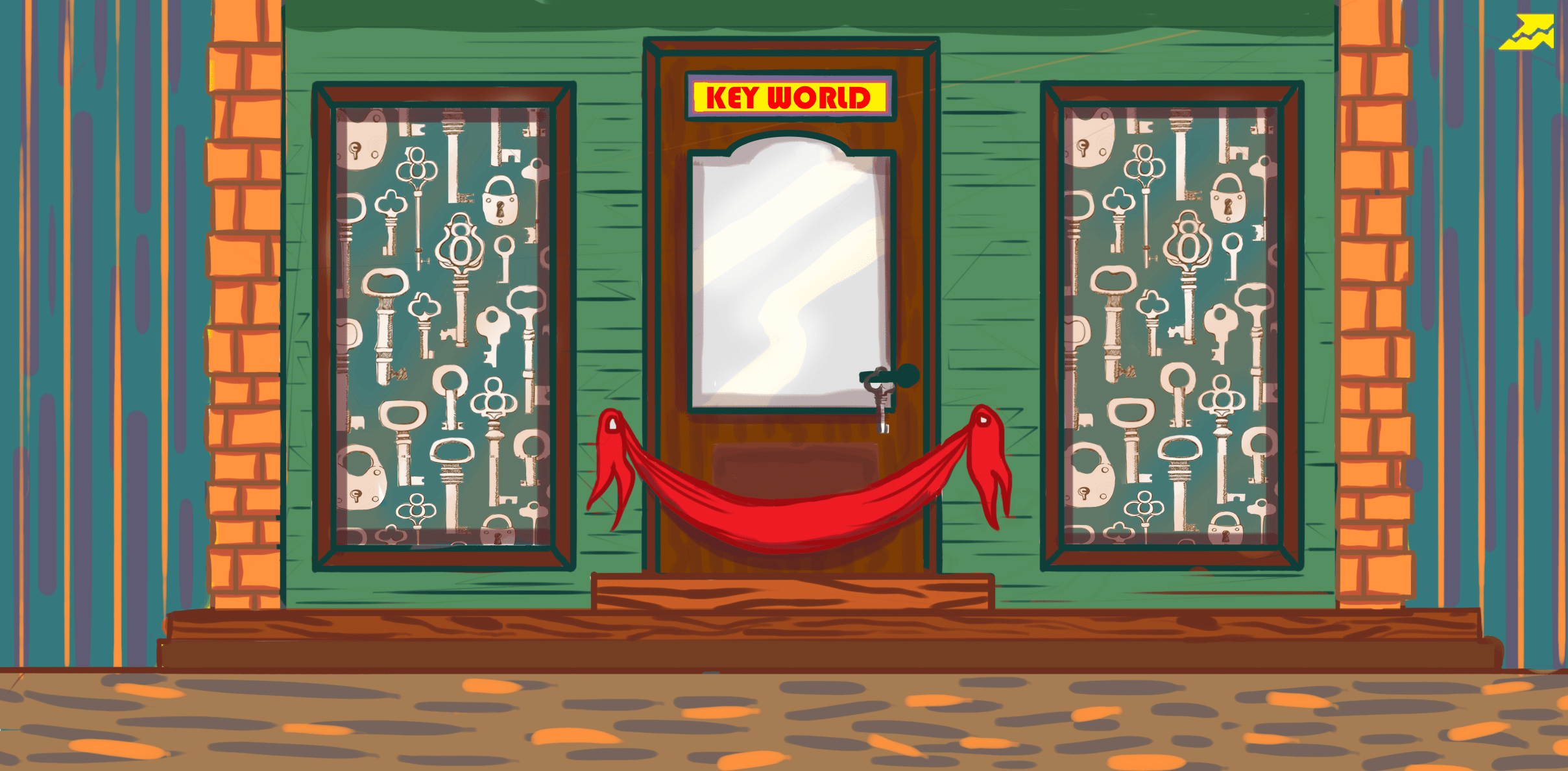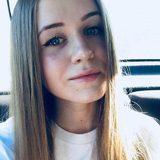 Stacy Mine
Editor at Serpstat
We have extraordinary news for you: we've just updated the Google USA database, and now there are more than 1.7 billion keywords in Serpstat!

Not bad, isn't it? :) In this post, you'll see the timeline of the USA database, discover how we collect keywords, and see the current and future databases!
We use two indicators for keywords. The larger one is used to analyze search results for the queries. The smaller one displays statistics on search queries for which domains are ranked. First of all, let's see how we changed the number of keywords:

Now in Serpstat you'll find even more keywords for collecting and compiling semantics for your site! For example, Serpstat will show you 2.2M phrases for the query iphone: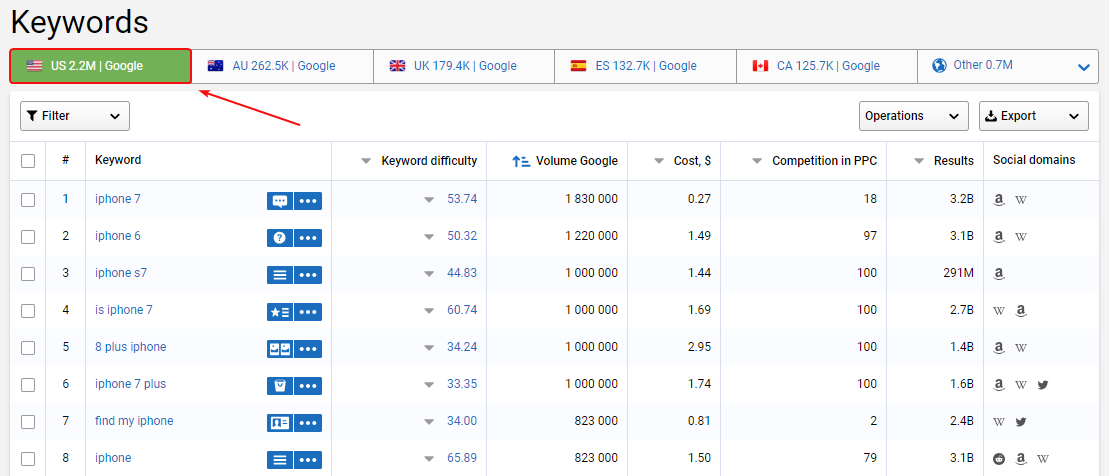 I collected 10 popular search queries and checked them through the Serpstat database. Just look at this statistics! Our base has become bigger, and you can check it yourself. Follow the links in the report below and see how large is the database of keywords of our service:

The database of keywords by domains has also become larger. Now the analysis of your competitors has become even easier, and you can monitor the position of your site even more effective :) For example, the domain expedia.com has 7.9M keywords that can be used for promotion: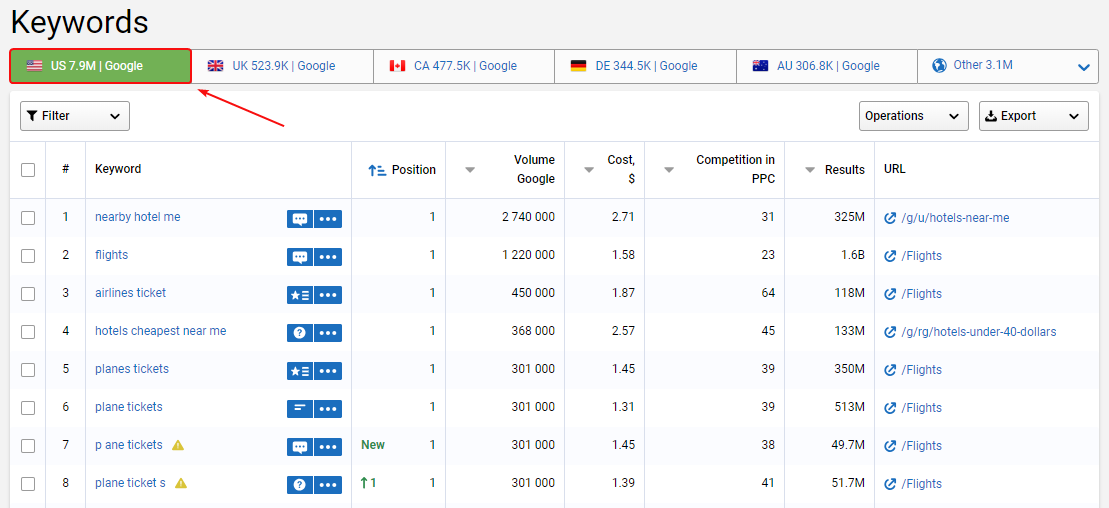 I compared the number of keywords in 10 popular domains before and after our update. You can see the keyword database which Serpstat has for these domains. Just follow the links below:

Now you can easily find a large number of commercial inquiries. They help users to perform any action — download, buy, rent, etc. They are extremely useful for online stores because these inquiries bring the target and solvent audience to your site. Thanks to our updated database you can even more effectively promote your website or services.
You can always see the total number of keywords for each database at
Statistics
page.
To see how we developed and expanded our USA database, we dug through the archives and collected the history of our updates. Here is a timeline for you to assess our work :)
December 5, 2018
Keyword research — 1 714 020 594
Competitor analysis — 100 667 903
November 27, 2018
Keyword research — 714 595 011
Competitor analysis — 91 166 938
November 5, 2018
Keyword research — 287 678 212
Competitor analysis — 69 285 787
October 25, 2018
Keyword research — 180 828 019
Competitor analysis — 46 899 713
March 29, 2018
Keyword research — 171 769 025
Competitor analysis — 40 905 211
October 9, 2017
Keyword research — 164 535 211
Competitor analysis — 56 811 735
May 14, 2017
Keyword research — 158 442 305
Competitor analysis — 88 960 008
February 15, 2017
Keyword research — 83 761 172
Competitor analysis — 83 495 538

January 4, 2017
Keyword research — 46 210 375
May 12, 2016
Keyword research — 37 821 207
March 31, 2015 — we launched Google USA database!
Keyword research — 32 791 115
We update our databases regularly:
First, we look for keywords in various sources :)
Then we check them for rubbish to delete phrases with a frequency close to zero or equal to zero, in other words, rubbish keywords. Then we add the remaining keywords to our database.
What do we mean by "rubbish keywords"?
keywords that are longer than 100 characters
keywords with an unnatural set of letters or words
keywords with incorrect characters
queries with an incomplete meaning
keywords with artificially increased volume
Over time, some keywords that are in the database are no longer relevant. Therefore, the base is regularly rechecked for rubbish.
Current and upcoming databases

We expanded not only Google USA database but also several other bases:
United Kingdom: from 69M to 140M
From November 1, we released 65 new regional databases in our service to be a truly universal tool for promotion:
We do our best to ensure that our users receive the complete data for all databases and take into account the needs of the entire audience. Soon we'll add new databases, so subscribe to our newsletters and receive the info first-hand ;)
Found an error? Select it and press Ctrl + Enter to tell us
Subscribe to our newsletter
Keep up to date with our latest news, events and blog posts!