How To Leverage Cold Email To Supercharge Your SEO Strategy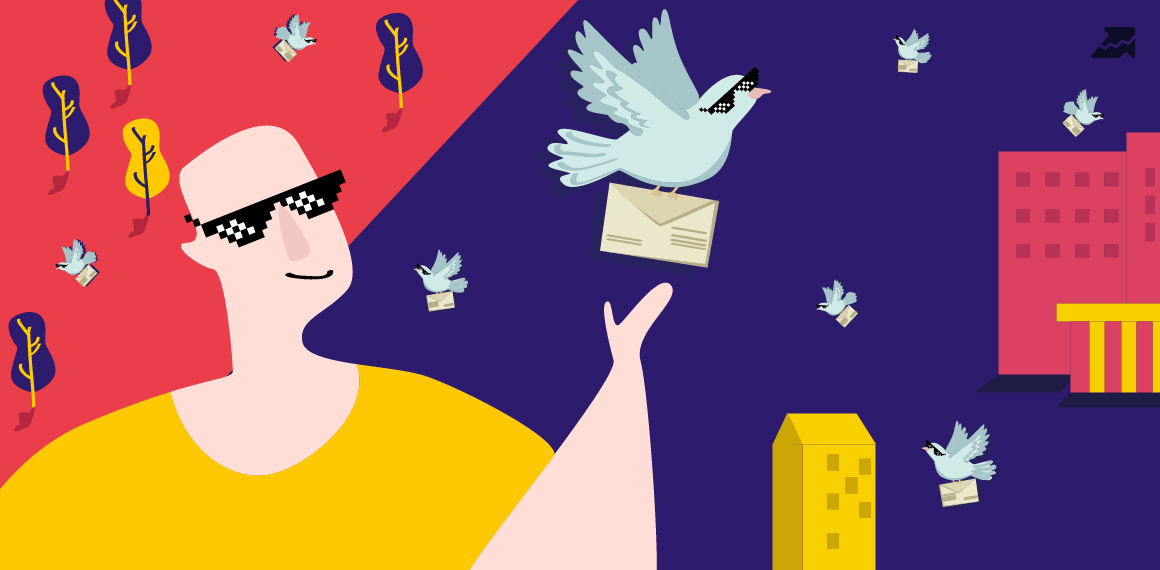 Building awareness for your brand, getting more site traffic, and boosting revenue can all easily be achieved if your website
ranks for the right keywords on Google and other search engines.
There are countless ways to
boost your search engine rankings and crush these goals, but there is one that's not getting enough attention:
cold email
.
Typically, you might think of cold email and search engine optimization (SEO) as being two completely separate tactics. But one of the best ways to leverage cold email to supercharge your SEO strategy is to use it to build relationships with people who can help improve your search engine rankings.
Essentially, you can
leverage cold email to find people of influence across all platforms who can potentially be persuaded, enticed, or downright compensated for sharing your brand, message, or product with their loyal following.
In the past, these people were called by many names, including
bloggers, thought leaders, Instagrammers, YouTubers, evangelists, and more. Now the term
influencer
accurately applies to all of them.
Email is the perfect medium for reaching these influencers. Not only does
email marketing deliver an
average ROI of 4300%, but, according to a
Tomoson poll, every $1 spent on influencer marketing yields an average of $6.50 in revenue —that's an ROI of 650%. Combine the two, and you've got a powerhouse tactic.
One of the best ways to achieve
on-page SEO
results from influencer shoutouts is having them produce content for their website explaining, reviewing, or promoting your product, linking back to your website or specific landing pages that need a boost. It's really that simple.
Let's dive deeper into how you can do this.
Create a rock-solid outreach strategy

Creating an effective
cold email outreach campaign all starts with knowing
who
you're going to reach out to. Prospecting goes a long way, and the tools available to you are endless. Try using a tool like
Serpstat
to analyze which content is performing best, and, more importantly, which key influencers are creating that content.
Choose any keyword in Serpstat, and you'll find a list of all the top content out there including who posted it, how much engagement it received, and where it ranks. Once you have a name, you can use a tool like
VoilaNorbert to find the right email address so you can reach out to the influencer directly.
Once your list of prospective influencers is ironed out, you can then leverage email automation to reach out. For example, the outbound cold email platform
Mailshake will provide templates, real-time analysis of your email quality, and, best of all, will track analytics around who opened your email, who clicked links, and more.
Craft the perfect cold email

Get them hooked from the beginning with a hard-hitting opening line. You've got a short window to keep them interested, so spend extra time here as well. A solid tactic is to ask a thought-provoking question, highlight a pain point, or share an interesting story or statistic. Whatever you do, don't talk too much about yourself or your company. That's off-putting so early in the conversation.

Provide value to build rapport and credibility through sharing relevant articles, videos, case studies, social proof, or insider knowledge they couldn't get elsewhere. Once you have them hooked, you've got to get them to care about your cause. A little flattery and ego-stroking are useful here; but in the end, you need to show them what they get out of the exchange, whether that's value to their followers, compensation, or an opportunity to learn something.

End on a call-to-action and make it easy for them to take the next step. People are much more likely to link to your website, write a review, or share your content if you tell them exactly what you'd like them to do.

Carve out time for the follow up

You've put in the hard work of prospecting, crafting the perfect message, and sending out emails. Some recipients respond, but many don't. While that's normal for any outreach campaign, does that mean you should give up on those who don't respond?
Absolutely not.
If at first you don't succeed, try again – and again. The follow-up email can be extremely effective in helping you achieve your desired result. One study saw
an 18% response rate to the first email, 13% to the 4th, and
27%
to the 6th.
With your follow-up emails, you'll still want to
prioritize the subject line to maximize open rates. Follow best practices, as stated above, and don't come off as needy. Keep things on an even keel and position your emails as a no-brainer decision for them, not a favor for you.
You could
:
Highlight why linking to your site will help their rankings and credibility
Share why reviewing or highlighting the right product can build trust amongst their following
Use the newest website builders and SEO audit tools to find their valuable pages and link back to them
Give them interesting content or data to position themselves as an expert or credible source in their field or industry.

In the end, people will give you links for their own reasons. All you can do is position your needs as a win-win for everyone.
Cold email is a great way to start the conversation and effectively reach a large number of influencers for a low cost.
Boosting search engine rankings and maximizing your reach all starts with knowing the right people. Conducting proper research and prospecting relevant
affiliate and influencers go a long way towards making your cold email outreach as effective as possible. From there, you've got to craft a compelling message that captures their attention, keeps them interested, and ultimately provides enough value to warrant their promotion and links.
Finally, the real success of this strategy lies in the follow-up. Savvy people are inundated with
emails from CRMs and all kinds of platforms, so cutting through the noise isn't always straightforward. Be relentless about following up, and split-test what's working and what's not so you can make your email campaign stronger each time.
What's your go-to email formula for boosting search engine results or reaching influencers? Share your thoughts in the comments below!
Speed up your search marketing growth with Serpstat!
Keyword and backlink opportunities, competitors' online strategy, daily rankings and SEO-related issues.
A pack of tools for reducing your time on SEO tasks.
Found an error? Select it and press Ctrl + Enter to tell us
Cases, life hacks, researches, and useful articles
Don't you have time to follow the news? No worries! Our editor will choose articles that will definitely help you with your work. Join our cozy community :)
By clicking the button, you agree to our privacy policy.