Customer Support Broadcasting: Frequently Asked Questions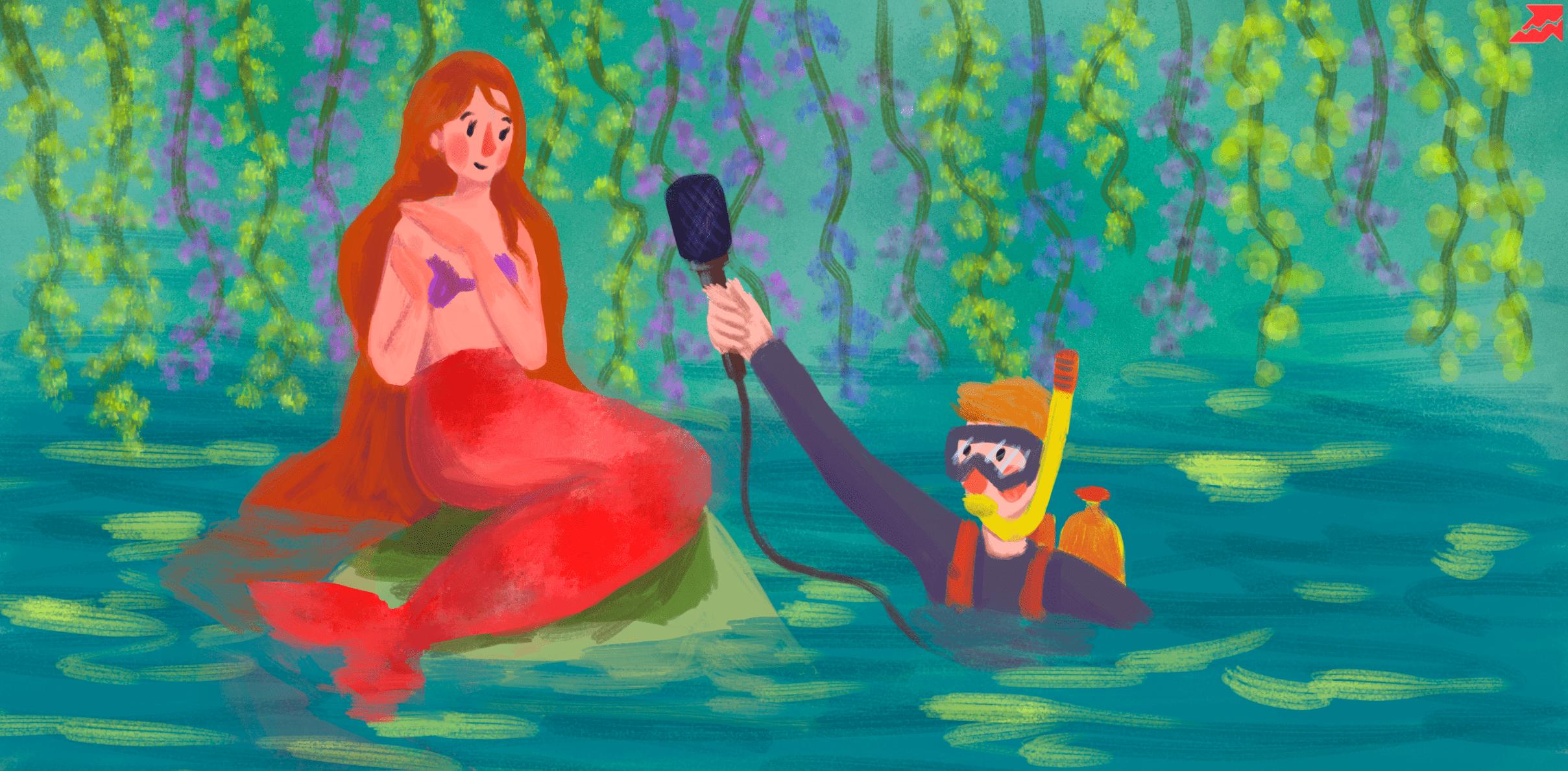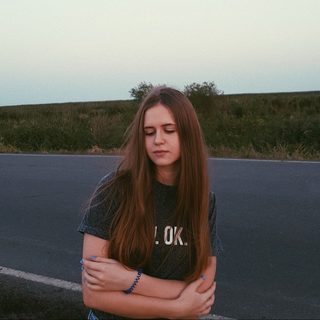 Stacy Mine
Editor at Serpstat
When you visit Serpstat's main page, do you think about what is it like to work as a support manager at Serpstat? Are you interested to know what other Serpstat users are asking in a real-time chat? To unravel the mystery, I want to tell you more about the day-to-day routine of our support team, who will advise you on any questions you may have!

---
requests processed over the last month
---
messages have been written to users
---
of users were satisfied with the support
---
seconds is the average response time
Who are our Support team?

Surely you've already experienced that: you have a question and you ask it in the real-time chat. Do you want to know who answers your questions? Three charming support team members introduce themselves here:
Hello, I'm Katherine. I have been helping numerous Serpstat customers as a technical support manager for 8 months. My main responsibilities include helping our users make the most of the Serpstat opportunities. If you have any questions regarding our tool's features, you can contact me at any time. One of my favorite moments at work is when a complicated problem has been solved and our customer is satisfied with the result.

Hello, my name is Inna. At Serpstat I am working as the technical support manager. I advise our users on technical and informational issues around Serpstat application and take care of their projects. I really enjoy that my experience and knowledge help other people fulfill existing tasks and achieve business goals.
Hello, I am Maria, Customer Support Team Lead at Serpstat. I monitor the work of the technical support team and provide them with work tasks that are a big challenge. I look forward to sharing experiences with my colleagues and seeing their achievements. In my work, I like to help the team find solutions to difficult situations as well as train new employees and check their progress.
We are proud of our support team who are doing their best to increase user satisfaction with our tool. Have you ever contacted our support managers? You can certainly get a great impression! A few reviews: 65% of the users rated the consultation as Excellent and 33% as Great.

Sometimes chat histories are very funny.

Frequently Asked Questions: (Attention: very serious questions!)

Do you want to know what other users are asking most often? Here are the top 3 questions to our support team:

Why did my website lose visibility?

Although the reasons for the visibility loss are very different, here are the common causes clarified: we've expanded our database and added a huge number of new keywords. These changes are marked in the "Visibility" graphic. Because key metrics used to calculate visibility including the number of keywords, search volume, and keyword positions in top 20 results, updates can significantly change visibility. You can read
why did your website suddenly lose rankings and how to fix it
on our blog.
Small sites or sites that have a low number of keywords in the top search results are particularly sensitive to the impact of the update. Therefore any update or extension of the database can noticeably change the graphics. On a large website, such updates have little impact.
You can also determine the reason for the visibility loss by using the position tracking feature of your website in the search results for relevant keywords. In this case, you should set up a Rank Tracker project. If your site loses positions in the top 20 search results, it's no wonder that visibility is also changing.
If you see that the positions for some queries have grown and the visibility doesn't change or fall, it shows that these keywords are not as "qualitative" and have low search volume.
Other reasons why your site is not "visible": technical bugs or new search engine filters.
If I have a multilingual website, which language should I choose in the Rank Tracker settings?

If you have a multilingual audience, we recommend setting up separate projects and selecting a language. You should select a search engine, devices, country, region, and language during setting.

Why should you do this? These settings allow you to analyze local search results and optimize your website for a particular region.

Why is the website not scanned?

There is a number of reasons why the site isn't scanned during the audit. Our crawler checks the site from the main page to other pages following the links. The sitemap is not checked unless you downloaded it beforehand. If our robot captures a large number of pages with the attributes "canonical" and "noindex", we cannot conduct a full-fledged audit.

Since search engine robots have a similar crawling order, they also won't be able to scan your site correctly: indexation may suffer and the level of site optimization within search engines will decrease.

If you have set a high speed of the exam, your site can simply "lock" the crawler. To avoid this situation, use the following audit settings: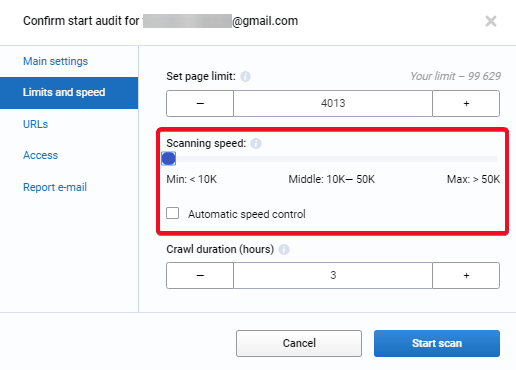 What do you think about this post? Rate the article and leave your comment. We would be very grateful for the support!

Speed up your search marketing growth with Serpstat!
Keyword and backlink opportunities, competitors' online strategy, daily rankings and SEO-related issues.
A pack of tools for reducing your time on SEO tasks.
Found an error? Select it and press Ctrl + Enter to tell us
Cases, life hacks, researches, and useful articles
Don't you have time to follow the news? No worries! Our editor will choose articles that will definitely help you with your work. Join our cozy community :)
By clicking the button, you agree to our privacy policy.