Anchor Text: What Is It And How to Optimize It?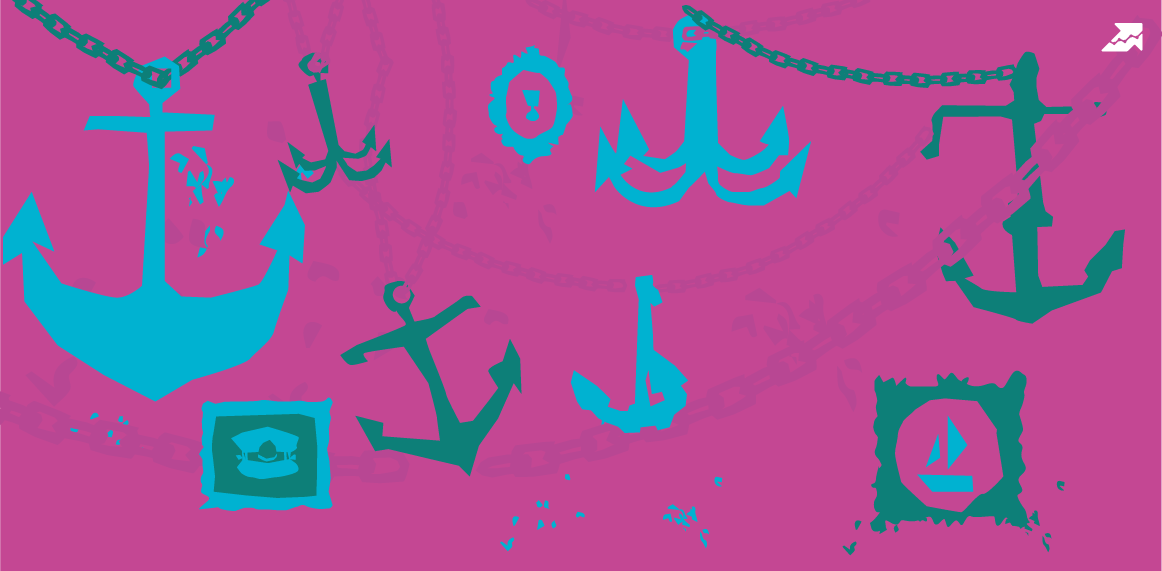 If you are a blogger or an internet marketer, you must have read many of articles on SEO, link building, etc. and there is a commonly used term "anchor text." But how many of you know why it is important for your website and how to optimize it?

In this post, I'm going to cover everything about the anchor text and how you can use it to improve your SEO practices.

Anchor text is that clickable and visible text which is pointed to another URL within the same website or to the different site. In other words, it's a clickable text in a hyperlink.

The HTML format of anchor text looks like this: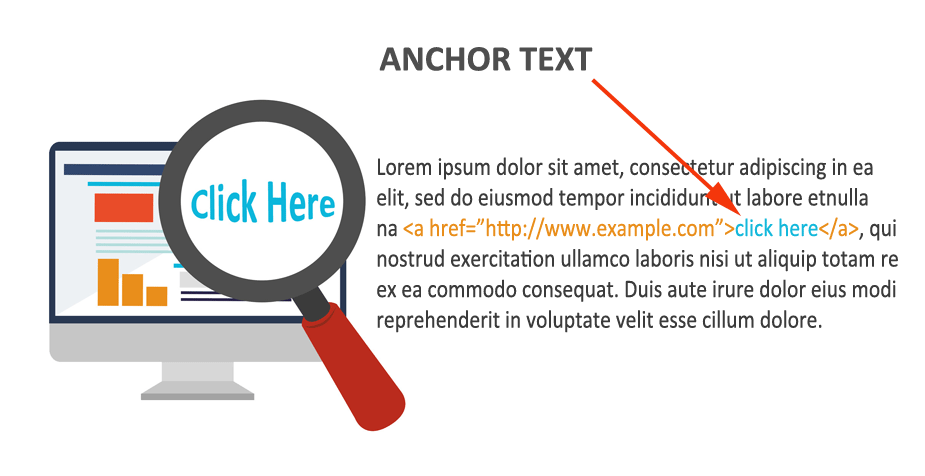 Why Anchor text optimization is important for you
The importance of anchor text in SEO is the same as of backlinks. Before Google's Penguin update arrived in 2012, anchor text was one of the ways Google considered for the ranking of a website.
It was easy to rank with 100% exact match anchor text for all your
SEO backlinks
. But after changes in Google algorithms, anchor text is considered as one of the reasons for Google to penalize your website if you do it in a wrong way, called the anchor text over-optimization.
After Penguin update, Google takes it more seriously to check keywords in your anchor text. Now, if Google finds any website that is of low-quality and doing abusive use of anchor text, it starts penalizes this website and drops its rankings in the search results as it's against the Google's
Webmaster Guidelines. After being penalized, you will lose a significant amount of traffic because of the rankings drop.
Googlebots can quickly detect which website is a spammer one and not following Google's rules based on their keywords, synonyms and the title tag used as the anchor text.
As mentioned in
post-penguin anchor text case study by MOZ, you don't need to create 100s of links with exact match anchor text to get better ranking in search results. It would be sufficient if you build 5-10 links with a wide range of mixed anchor text with some of your main keywords.
Let's take the
How to Perform an Actionable SEO Audit
post as an example. If I want to rank for a keyword such as "SEO Audit" on serpstat.com then I might use following anchor text having links to that post:
How To Perform an SEO Audit
There are following types of anchor text:

An exact match anchor text is the simplest and most powerful type of all anchor text. It includes the same keyword that we are trying to optimize our target page.
For example, a link to a target page about SEO tips includes the keyword "SEO tips."

The distribution of exact-match anchors should be less than or equal to 1%. Otherwise, they can become the reason for the penalty of your site.

Partial match stands for nearly similar. This type of anchor text contains some keywords similar to the exact-match anchor text. The only difference is that it includes other words too.
For example, if your exact-match anchor is "SEO tips." A partial match anchors could be:
Learn more about SEO tips
This is the best way to include your target keyword within your anchor text because it appears as the natural way of link building.
Branded anchors are those anchor text that includes the actual brand name of the business as the link's text.
For example, "
Serpstat
is an all-in-one SEO platform which consists of five modules: Rank Tracking, Backlink Analysis, SEO-audit, Keyword Research and Competitor Analysis."
Branded anchors are the safest types of anchor text, but if your domain includes the primary keywords you're optimizing for, then you should avoid their over-optimization. For example, if your website was "besttoolbox.com and all your anchor text are "Best Tool Box," it would appear to be very spammy and you would get penalized.
Naked links are the actual URL of a specific webpage. They contain the hyperlink as the anchor text itself. For example, https://serpstat.com/ instead of Serpstat.

Generic simple anchors are generally those text links that convince people to click. For example:
LSI keywords or Latent semantic indexing keywords are the variations of your target keywords.

The LSI anchors are the anchor text that might not be similar to your exact keyword but they are typically synonyms of your keyword phrase.

To find LSI keywords, just type your search keyword on Google and you will get some LSI keywords ideas at the bottom of the search page. In the screenshot below, you can see the related search suggestions:


You can also find the LSI keywords at Serpstat's Related Keywords report. Just enter your target keyword to the search box and go to the report, there you'll see the keywords related to yours one with their search volume, CPC, competition in PPC and connection strength (how many mutual domains these keywords have on top, so 10 is the max value).

Serpstat also shows a complete list of anchors used with the analyzed website. Go to the Backlink Analysis module and choose Anchors tool. Here you can see the types of anchor text mentioned above have been used to link to a guide from the Search Engine Land website.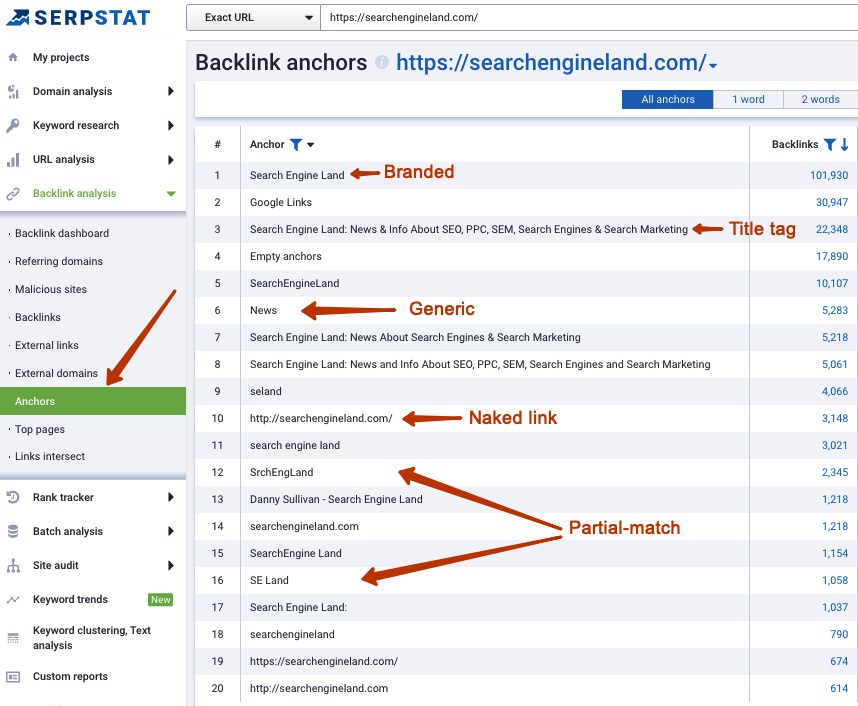 How to perform anchor text optimization

Anchor text plays a major role in the better search engine ranking of your website, but many website owners use over-optimized anchor texts in their link building strategy and get hit by Google penalty.

To avoid it, you should use the best practices of anchor text optimization.

Here are some tips you should use for anchor text optimization for better SEO practices.

Keep anchor texts relevant to your content — for the best practice of SEO, you need to keep your anchor text relevant to your content. The more relevant your anchor text is, easier to get high Google rankings. For example, if your target keyword is "dog food brand," writing an article about top 10 Dog Food Brands in America would be best for you.

Use low keyword density — keyword density could be the biggest issue of Google penalty. Many webmasters think that it is a good idea but having too many exact match keywords just end up throwing your site out of the search results. So if you want to rank for a particular web page, you should avoid building links with the excessive amount of exact match anchor text.

Avoid linking to spammy sites — you have probably heard that quality is better than quantity. Having few links from quality websites is much better than having links from a large number of low-quality sites. These kinds of links from spammy websites can damage your authority in terms of ranking. So, it is better to focus on building links with high authoritative sites rather than wasting time on such sites.

Avoid keyword-rich anchors in internal linking — although internal linking is highly encouraged. But creating too many links with the same anchor text can harm your link profile. Instead, you should try to create a long tail anchor text. For example, instead of using "email marketing guide," go for something like "best guide to learn email marketing."

Right distribution of anchor text —
if you want to get high Google rankings you need to have the right amount of distribution of your anchor text. Having lot of the same type of anchor text will get you in trouble quickly. Here are the anchor text percentages that you can use while building links to other sites:
LSI, partial match anchors: 1-5%
Exact match anchor text: 1-2%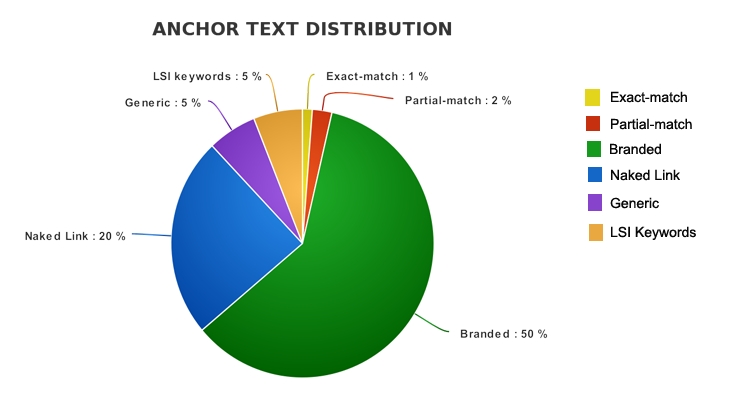 Note: The above metrics are not always ideal they vary depends on the domain authority of a website and many other factors.

Write relevant guest posts — writing a guest post for high authority blogs is the best way to build a strong link profile. While writing a guest post you should use LSI and partial match anchors. Always create content on topics that are relevant to your niche and try to go for domains with 35+ Domain Authority (DA).

How to use anchors?
You can use anchors for short description of the link content.
How to create anchor text?
Type your anchor text between tags <a href= "site.com> and </a>
What is an anchor link?
An anchor link is a web page element that links to another location on the same page.
Why are link texts important for SEO?
Links are important for SEO because there is a direct connection between quality and quantity of links to your website and how much search traffic your site receives.
Anchor texts are an element that plays a major role in your rankings and getting it wrong increase the chance of your website being penalized.

Try to use them in a way that looks natural with the flow of content. Don't build dozens of links at once. Build one or two at a time, and move forward.

Speed up your search marketing growth with Serpstat!
Keyword and backlink opportunities, competitors' online strategy, daily rankings and SEO-related issues.
A pack of tools for reducing your time on SEO tasks.
Found an error? Select it and press Ctrl + Enter to tell us
Cases, life hacks, researches, and useful articles
Don't you have time to follow the news? No worries! Our editor will choose articles that will definitely help you with your work. Join our cozy community :)
By clicking the button, you agree to our privacy policy.