Competitors report provides analytical data on organic traffic distribution for the tracked keywords among the researched domain and its competitors. In other words, you're able to learn about the most powerful players in the market niche as of now.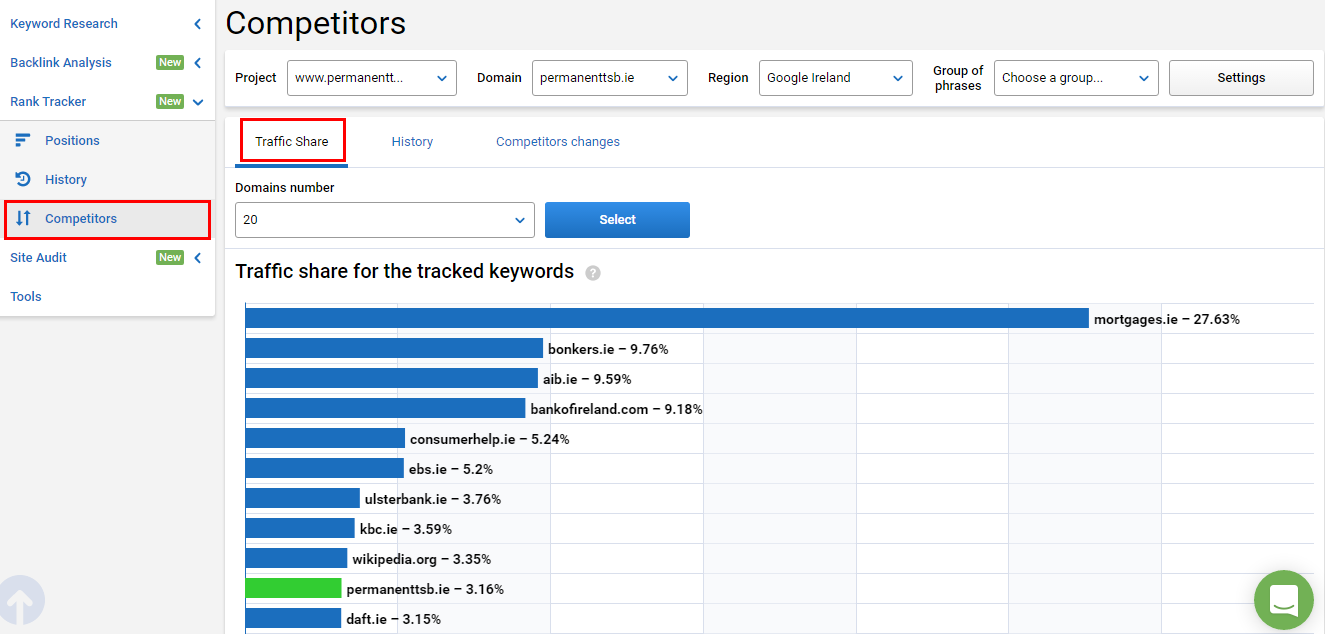 Serpstat is the only one SEO platform that shows traffic share of each of the top 100 domains.
Traffic share for the tracked keywords shows the distribution of search traffic for the tracked keywords among the domains from top 100 search results. This gives you an understanding of your online presence in the market based on traffic estimations for the group of keywords instead of positions for specific keywords.
The best to way to work with this tool is to slice up your tracked keywords into keyword groups depending on the product items or categories.
Below is the Top competitors table that shows top 20 competitors for the tracked keywords based on the visibility in search.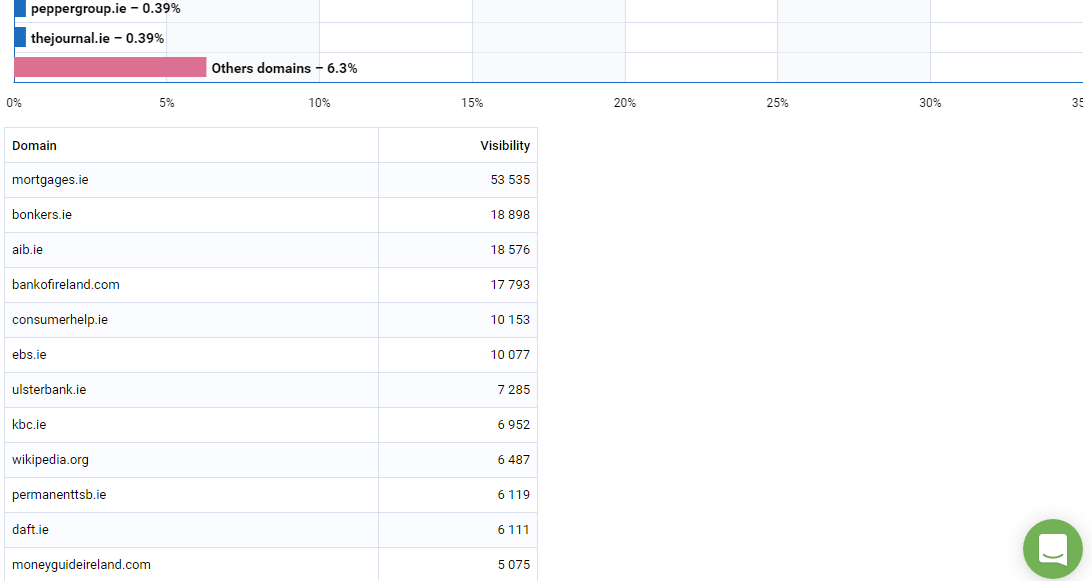 History
Serpstat Rank Tracker stores the traffic share and the visibility history for the group of tracked keywords. This gives an opportunity to measure your online performance and compare against competitor domains over different time periods.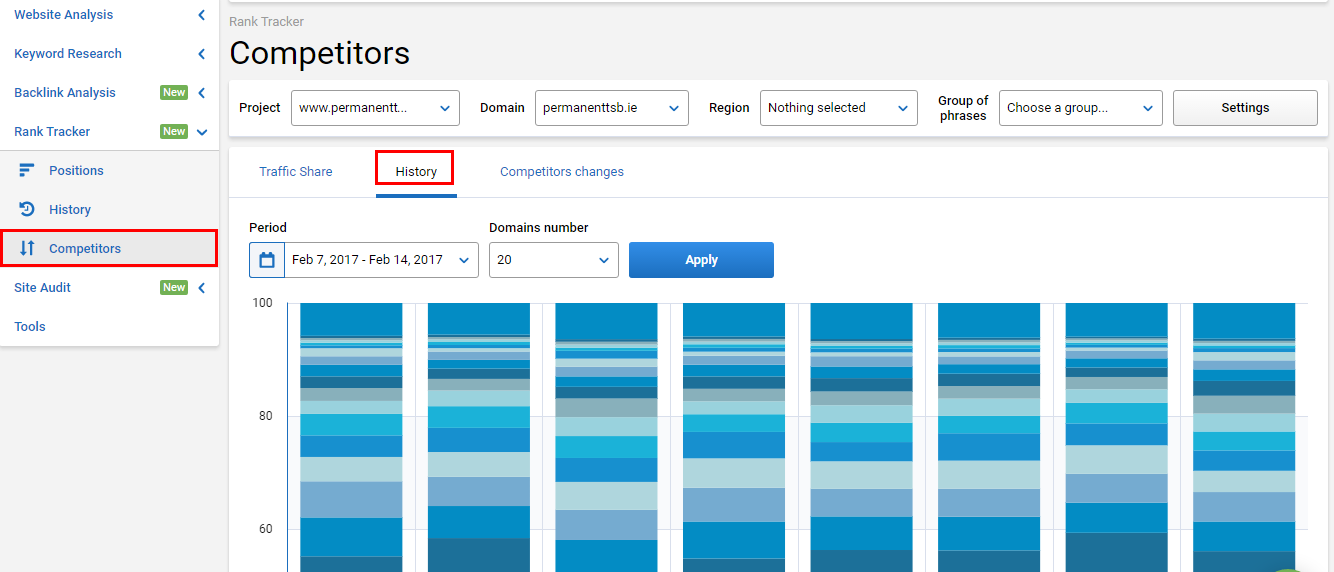 Competitors Changes
Competitors Changes shows you what domains have improved or declined in the visibility score for the group of tracked keywords.