User Guide
Competitors tool shows the organic traffic distribution for the tracked keywords between the researched domain and its competitors.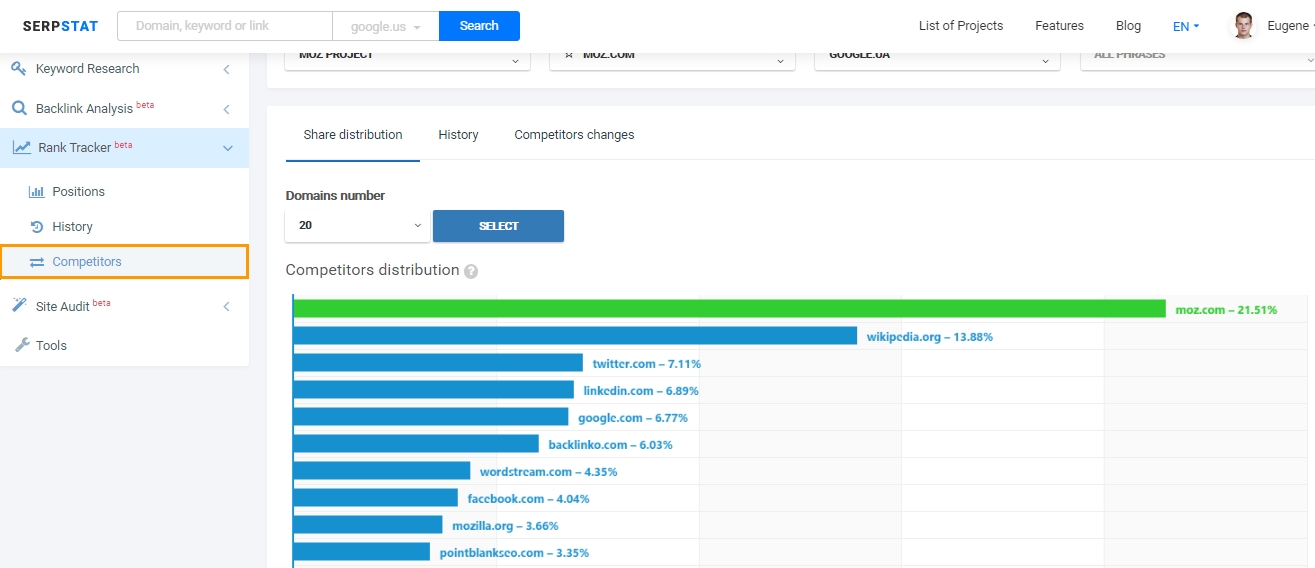 Serpstat is only one service on the market that shows the traffic share of each market player from top 100 search results for the tracked keywords.
Competitors distribution chart shows the distribution of traffic for the tracked keyword among the domains from top 100 search results. This gives you an understanding of your online presence in the niche based on the traffic estimates for the group of keywords rather than on positions for particular keywords.
The best to way to work with this tool is to segment your keyword pool for rank tracking into keyword groups depending on the product categories or items.
Below is the Top competitors chart which shows each competitor's visibility score for the group of tracked keywords.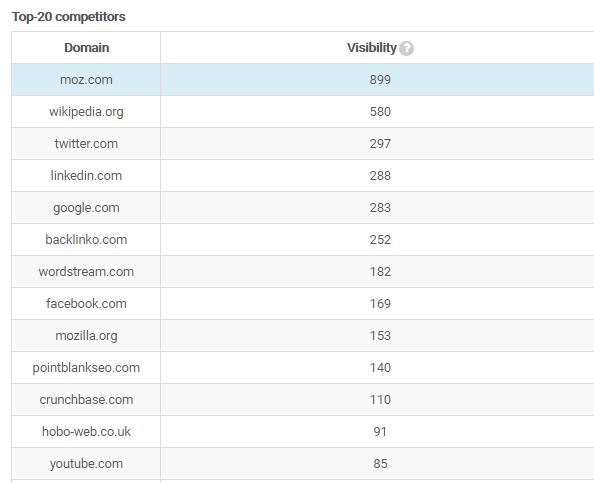 History
Serpstat Rank Tracker stores the traffic share history for the group of tracked keywords. This will give more insights for evaluating your online performance comparing with competitors' target traffic over time.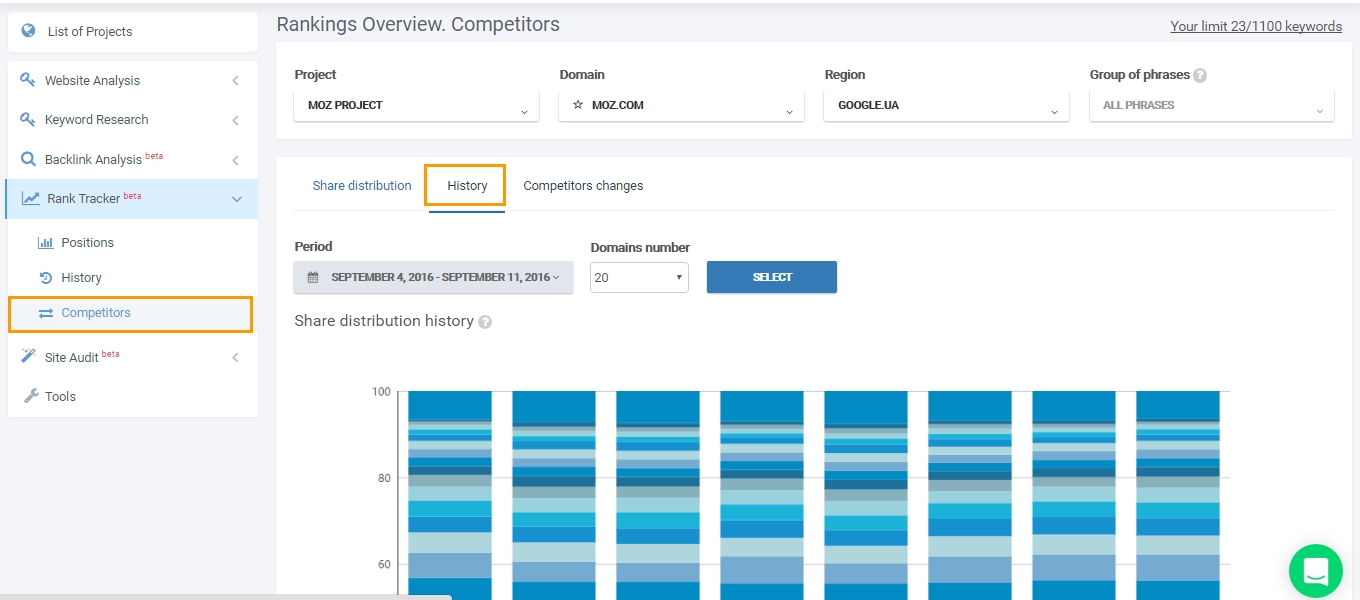 Competitors Changes
Competitors Changes tool will show you which one of your competitors has improved or declined in terms of visibility score which correlates with the traffic fluctuations for the group of tracked keywords.