Grammar and spelling
Grammar and spelling helps you save time checking and proofreading text for errors manually. The tool will speed up the process of writing articles and improve their quality!
Add text and check it for grammatical errors, getting the result with highlighted words that have been corrected. Grammar and spelling tool will be useful for:
Copywriters, editors;
SEO specialists;
SMM-managers;
UX/UI designers;
Website/business owners.
Use case:
For example, you have several texts to publish on your blog or social networks. To save time on proofreading and searching for spelling errors, copy the texts and paste them into the Grammar and spelling tool. As a result, you will get a checked text with corrected errors.

How to use the tool
Enter the token from the

profile;
Choose language add text for the Grammar and spelling check;
Click Check and get your text checked and corrected. You can also copy the created text to the clipboard.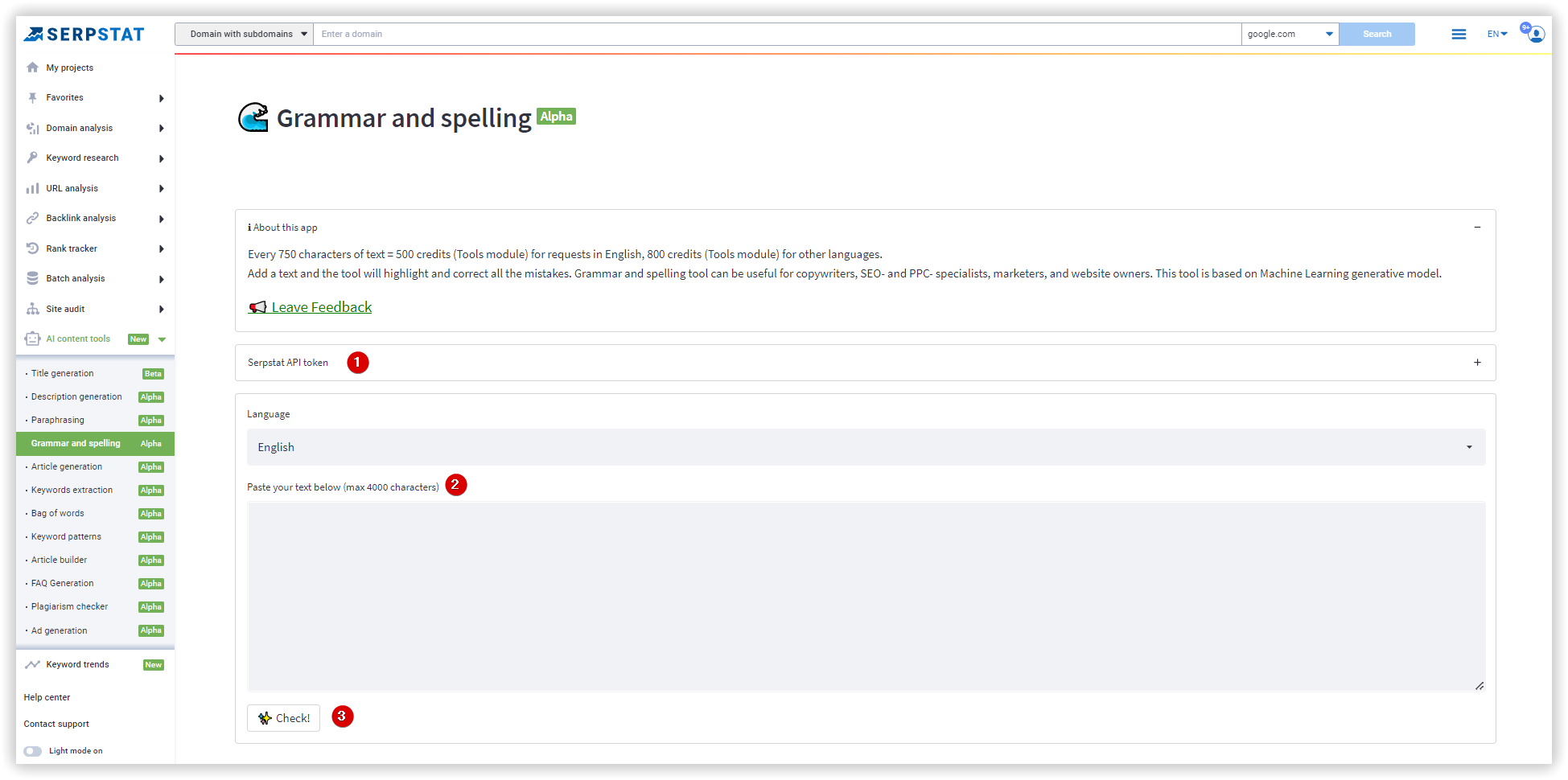 Available to:
Users with a Team subscription or higher.

Credits:
You can check text up to 4000 characters at a time. Every 750 characters of text added to the check = 500 credits for English and 800 credtis of other languages of the Tools module.

If you still have any questions, can contact the tech support chat.

To learn more about how the tool works, you can watch the attached video!