Personal demonstration
Leave a request, and we will conduct a personal demonstration of the service for you, provide you with a trial period, and offer comfortable conditions for starting exploring the tool
Trusted by






Looking for an SEO platform to promote your SaaS?

Find out how Serpstat will help solve the main challenges facing SaaS businesses:
Lead generation and building loyalty through content
Creation of content that helps solve readers' problems and at the same time achieve business goals: this demonstrates the value of your online service, generates leads and works to retain the audience.
Search for traffic growth points and development of new functionality
Monitoring of audience needs, based on the SEO analysis of search queries is required to find open niches and improve a service.
Competitor Analysis and Positioning
Finding keywords that users search for your product or competitors' products. An in-depth study of the semantics of a niche will help better understand needs and pains of the audience and formulate positioning theses to detach from the competition.
Top 3 Serpstat opportunities for SaaS business:

Keywords analysis to explore target audience
Find keywords that audience actually google and optimize product pages for the user's path, to describe the product in terms of needs and pains at every stage.
Finding keywords that not only meet your customers' request and drive traffic, but transform it into new users for your SaaS;

Find out how the audience describes your product, services of competitors or the problems that the service solves in order to create useful content for the users;

Collect search suggestions and questions, as well as long tail keywords in your niche and fully cover the topic.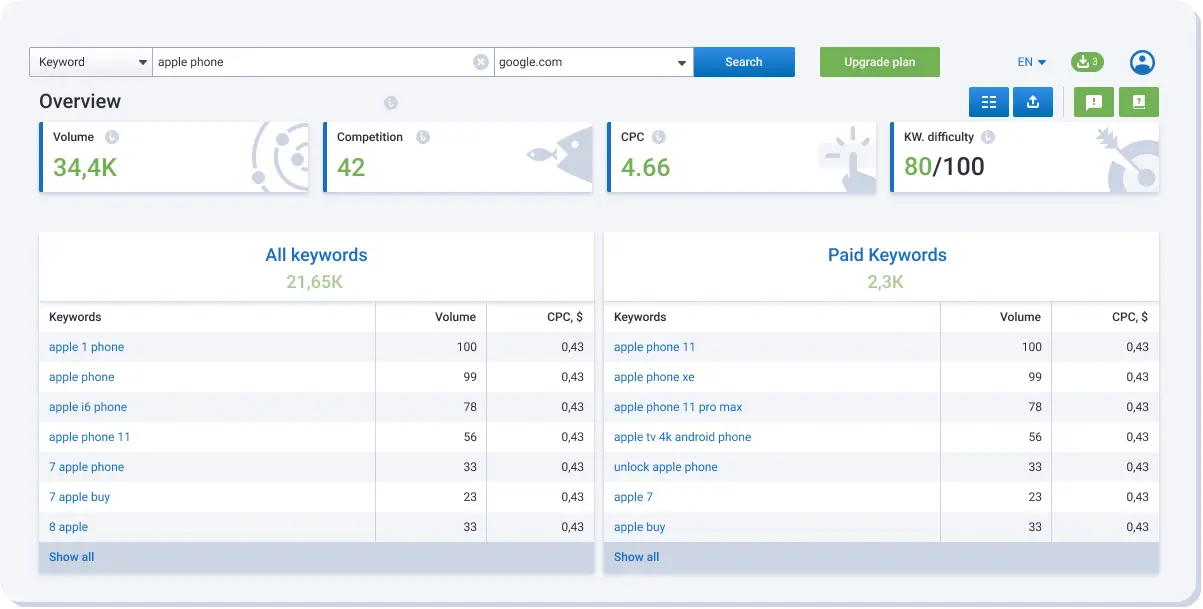 Content creation for your audience
Evergreen or Trending? It depends on your strategy.
With Serpstat, you can find any topics that are in demand.
Search for keyword ideas for a content plan based on the best pages of competitors;

Themes for evergreen helpful blog content that will attract regular traffic;

New strategies for creating product, lead-generating, landing pages for specific features, special projects that will bring your users.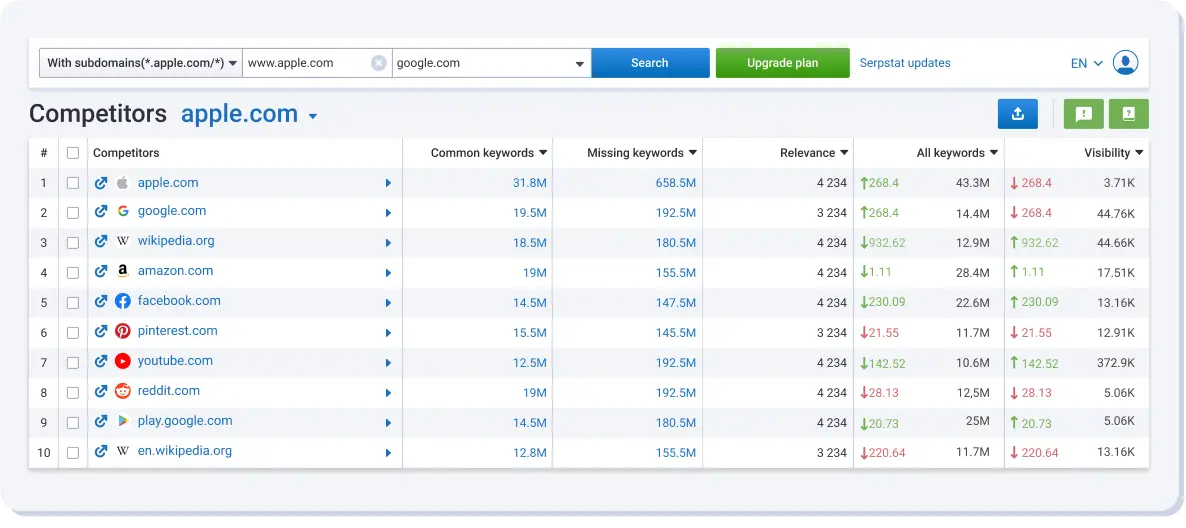 Positioning and development of an online service
Find low-competitive niches, analyze the potential of competitors and detach yourself from them.
Market research and search for opportunities for functional development by analyzing key phrases;

Revealing the interest of the audience in a product that does not yet exist, using the analysis of competitors and trends;

Selection of precise positioning formulations for retuning from competitors for a specific functionality, service in general, and the formulation of Jobs to be done.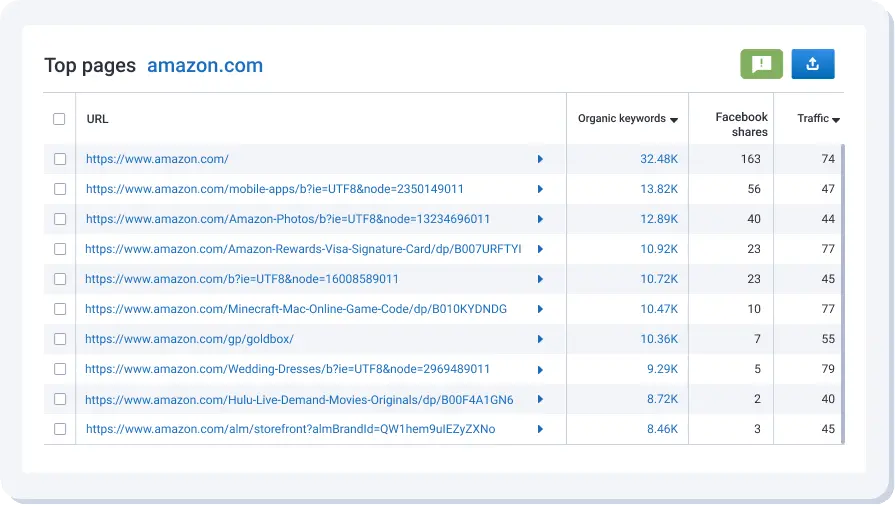 Most SaaS companies opt for these Serpstat pricing plans

Team is suitable for a small SaaS team of marketers, SEO, PPC, or content specialists up to 3 people. Agency has more features and is suitable for a team of up to 30 people. If your needs do not fit into any of the proposed options, find out in the support chat how to get a custom plan.
Options and limits

Team
$ 119 / month
Agency
$ 479 / month
Tools for team work and reporting

Members in a team


3

30

Additional users for reports mailing


5

50

Projects to track, analyze and audit


25

250

Number of accesses per project


50

500

Rows export per month


250,000

2,500,000

Branded reports


White Label


Access to the API

API rows

Keyword, domain, URL analysis and Link analysis

Requests per day


500

5,000

Results for requests for Keyword, domain, and URL analysis


10,000

100,000

Results for request for links analysis


10,000

10,000

Rank tracker

Position checks per month


50,000

500,000

Competitors rankings


Daily updates


Organic keyword rankings


Paid keyword rankings


Desktop and mobile rankings


Site audit

Pages to audit


150,000

1,500,000

Pages to audit per scan


25,000

Unlimited

One page audit


Tools, including AI for content tools, Clustering and Batch Analysis

Credits for tools


25,000

250,000

AI for content tools


Clustering


Text analysis


Keyword, domain and link batch analysis

Additional features of Serpstat SaaS SEO platform

Link index, link analysis and databases for all regions of the world
1 trillion links across 386 million domains, data updates constantly. "Live" database of relevant links to analyze the link profile of customers and competitors and to search for new link building strategies.

230 databases of keywords and domains, the volume of which is constantly increasing in the background, without manual updates. The most extensive databases of Google USA, Google Ukraine, Google United Kingdom and Google Australia on the market.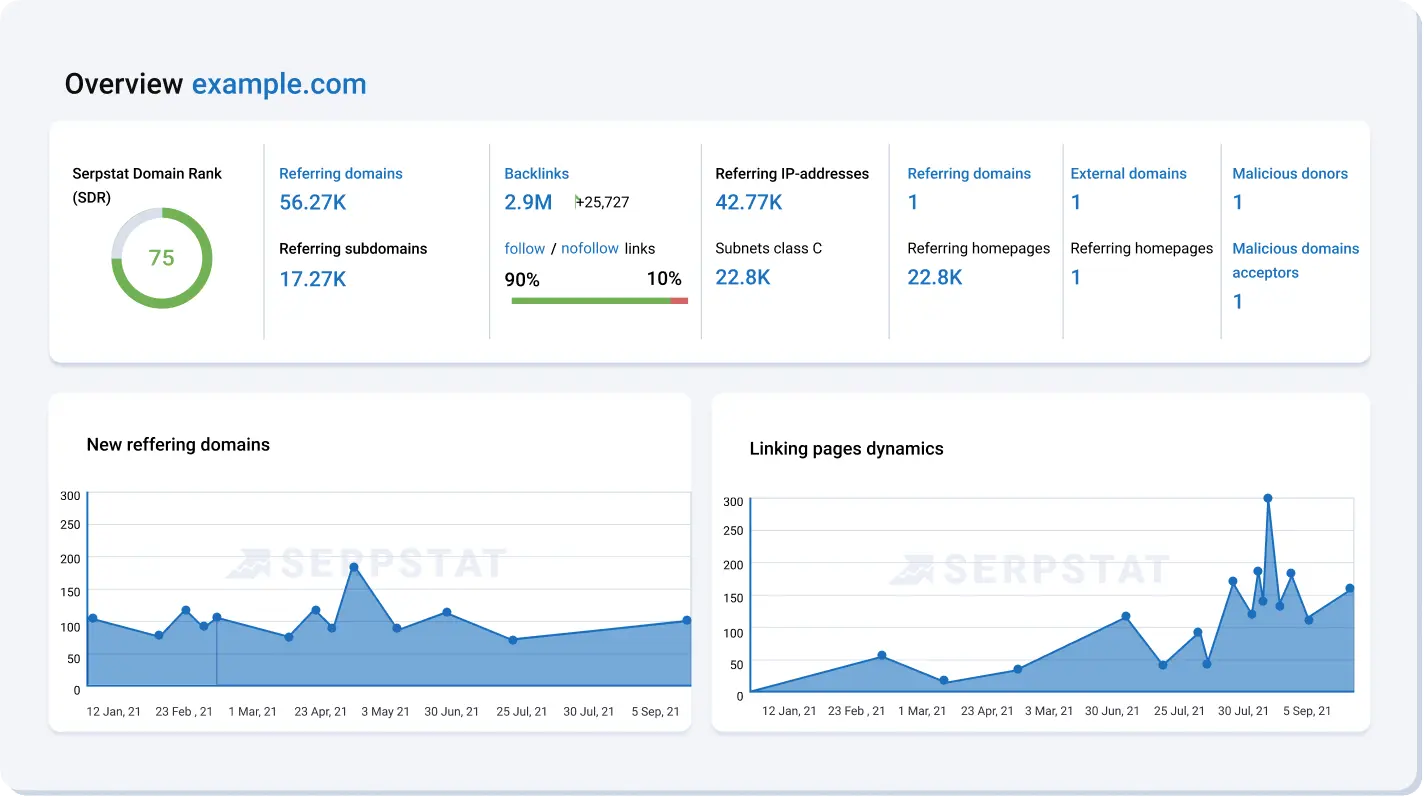 Clustering and Text analysis
Group large volumes of keywords page by page for better ranking and search engine optimization.

Quickly collect semantics for new sections and special projects: pages of comparison with competitors, landing pages with opportunities for different segments of the target audience.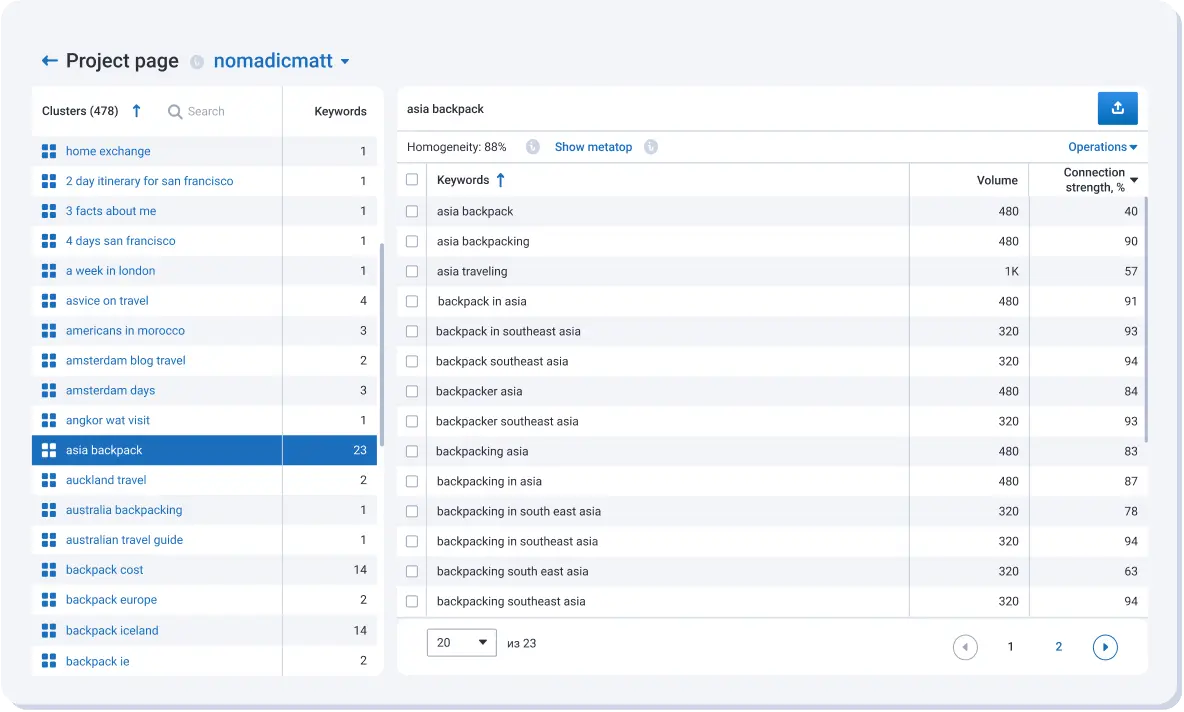 Rank tracker
Track the positions of your site and top competitors in different regions and types of search results.

Adding priority keywords to generate traffic and leads for site positions. Tracking keywords linked to a specific page to avoid cannibalization. Analyzing competitors in the top 100 SERPs. Comparing mobile, desktop, organic and contextual search results.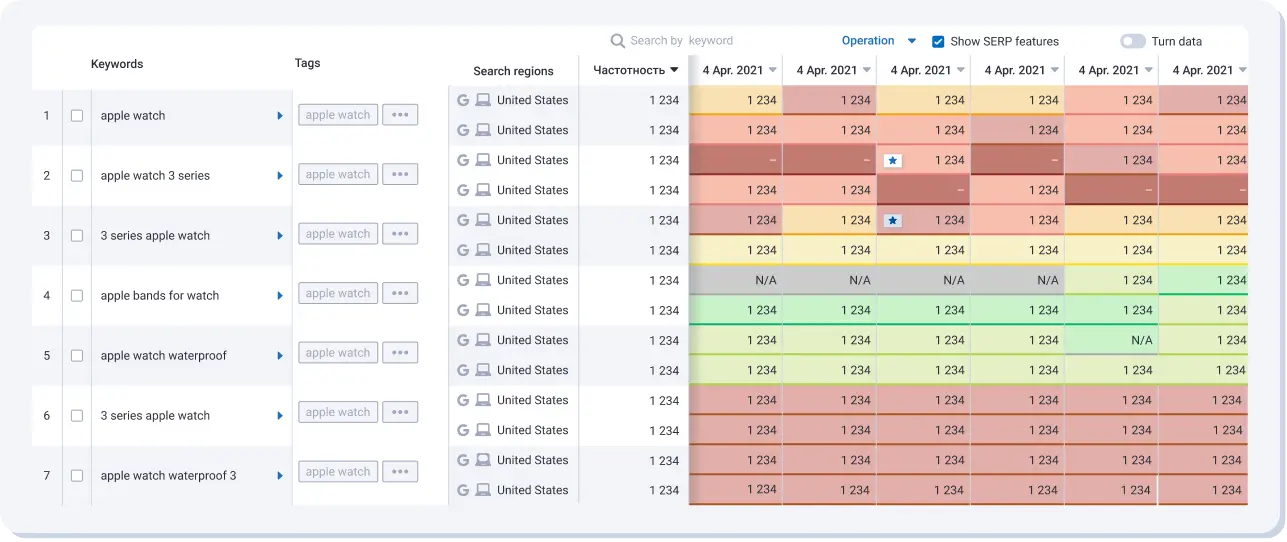 Site audit and page audit

Conduct a regular SEO audit of your site to find broken links, fix errors and increase your keyword rankings in Google search results.

Track the dynamics of the site optimization level and find errors on individual analyzed pages of your site.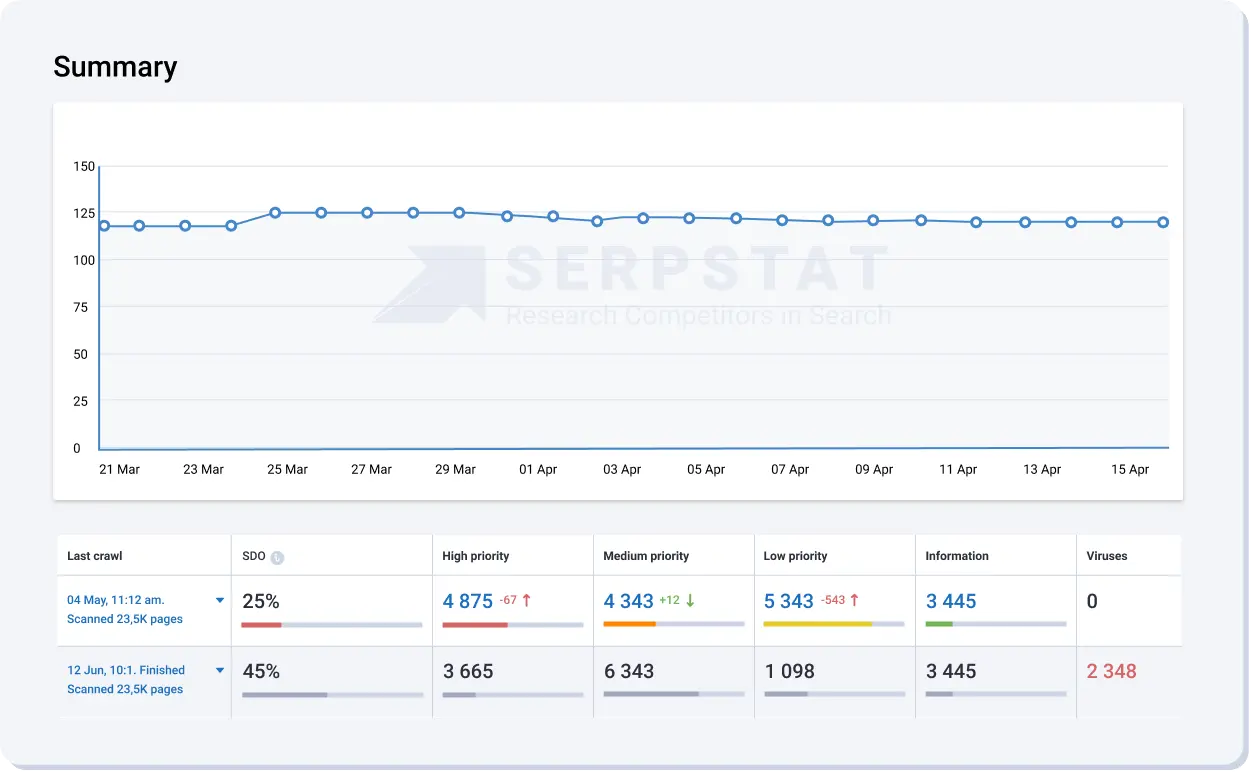 Flexible API
Upload large amounts of data without using Serpstat interface. Integrate service analytics into your internal analysis tools and automate routine SEO tasks. Available API methods:
keyword research;

domain analysis;

backlinks analysis;

site audit;

rank tracking.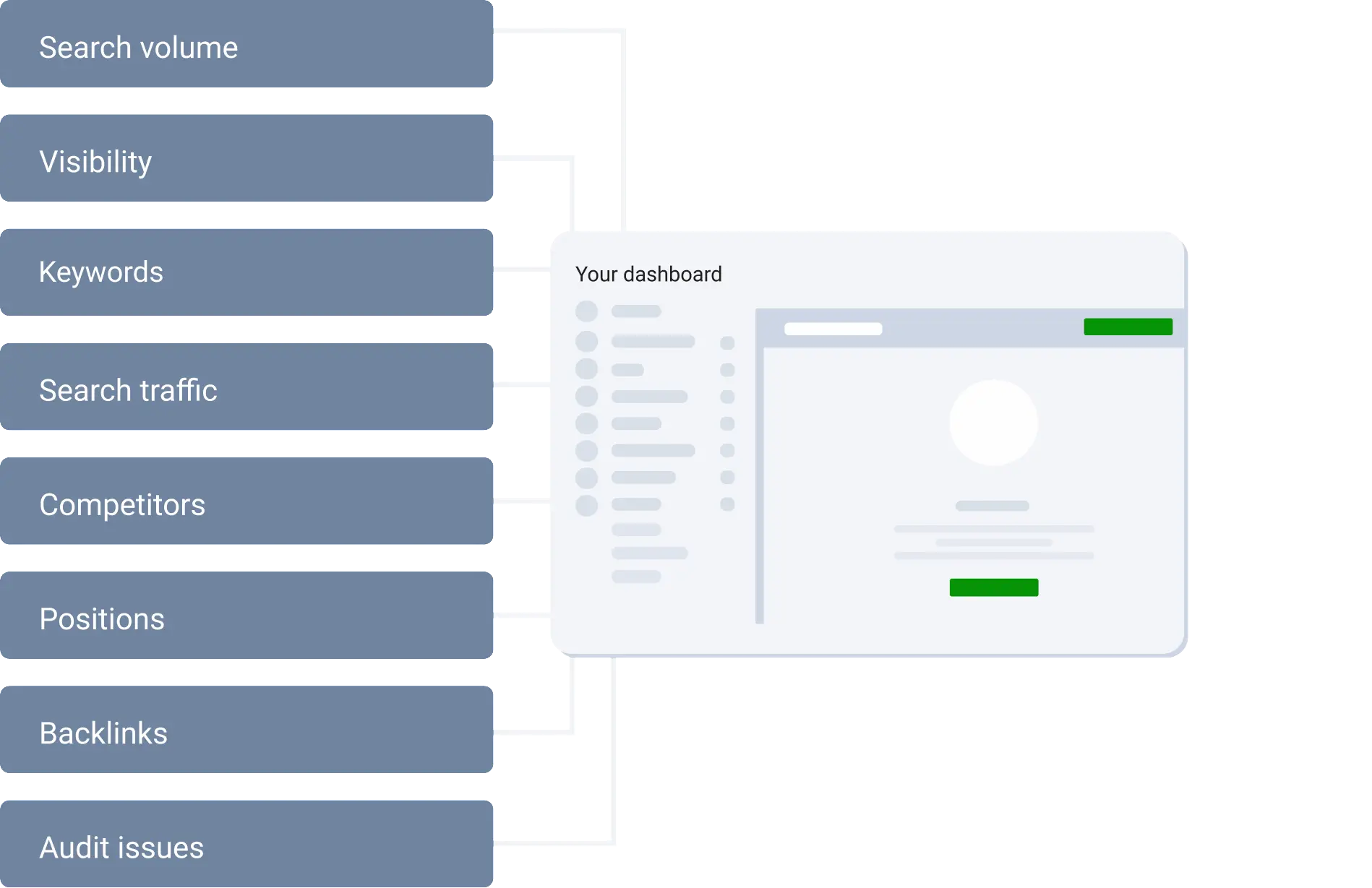 Lists of tasks for projects

Use ready-made templates or create your own lists for the development and optimization of a site.

Keep tracking the work status of a specific project: technical SEO, content, links, semantics and analytics for all the data.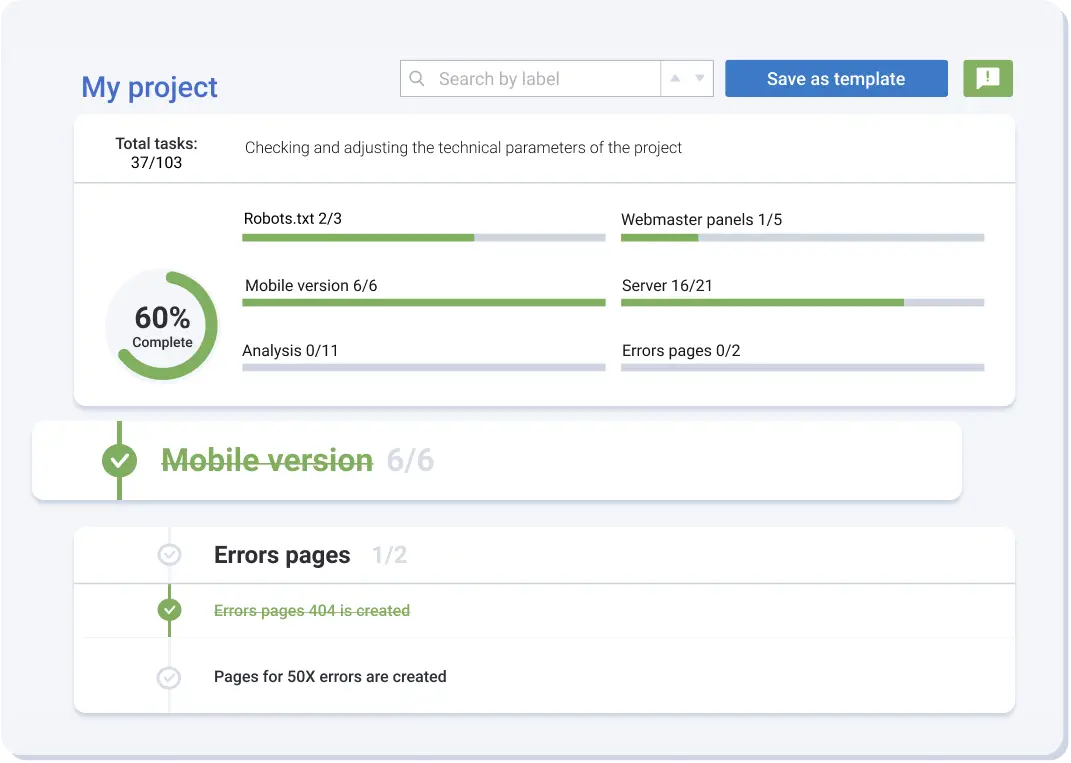 Additional services for SaaS companies

Try services for parsing Google results and for mass analysis of search results. Detect trending queries, check the frequency of thousands of phrases on a schedule, and collect complete data on an array of keywords in search engine results.
What professionals say about our tools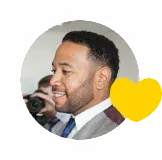 JANEIRO BLACKMON

DIGITAL MARKETING CONSULTANT, DESIGNBLAZE MARKETING

For my use, there is much to like about Serpstat. I really like the site audit tool and information I can gather on competitors.
Most of all, I like all of the training and support they provide.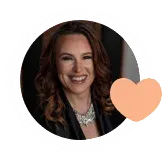 JENA APGAR

MARKETING STRATEGIST, 2XMYBIZ.COM

I love that it tracks SEO over a time period tracking keyword growth across your site and competitors over time. I'll leverage it
on client meetings to show how their current SEO guy is failing.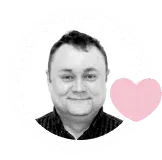 JOHN NEWTON
MARKETING DIRECTOR, OXYGEN FINANCE

Helps you understand how your site and sites belonging to competitors are performing in paid and organic search, and what to do about things you want to improve.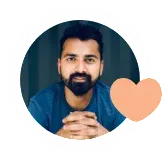 HARSH AGRAWAL

FOUNDER AND CEO, SHOUTMELOUD

Serpstat is another comprehensive keyword research tool that I discovered recently. They've done some really good work when it comes to helping us identify winning keywords.