One-Click Access To Serpstat Data With Our Brand New Extension For Google Chrome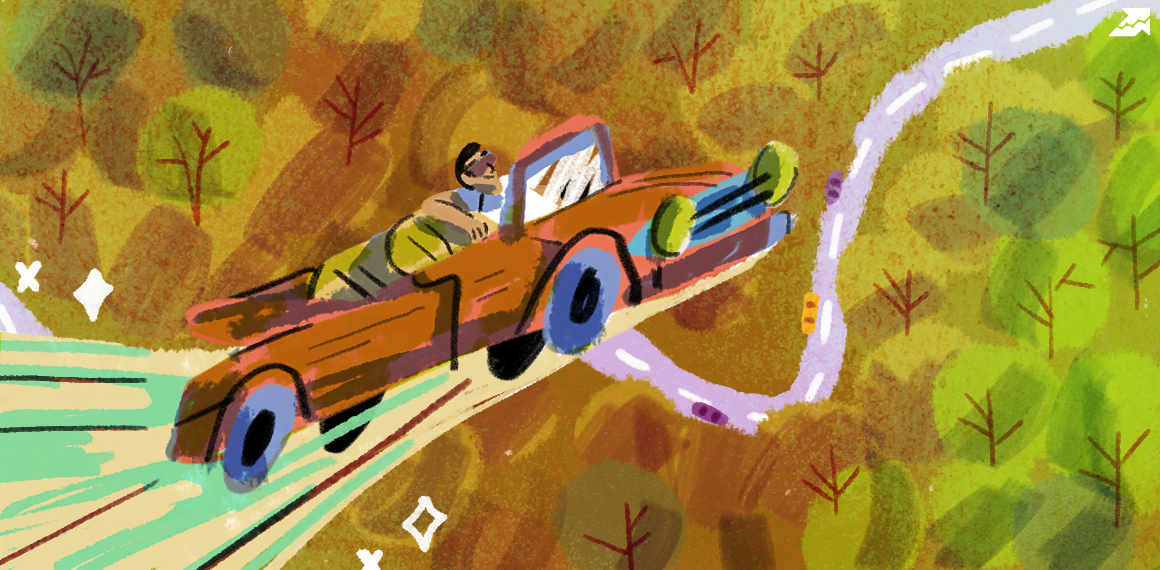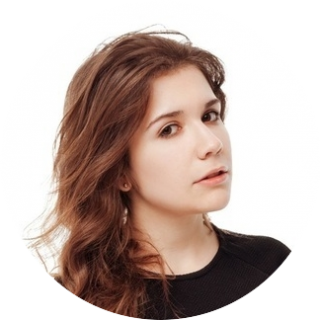 Elena K.
Editorial Head at Serpstat

One of our main goals is to help you save your time by optimizing your daily routine tasks. That's why we're so proud to announce
Serpstat browser extension
for Google Chrome. This tool saves your time by showing website's key SEO metrics in your browser toolbar.
You don't need to copy the domain you want to analyze and open Serpstat in a new tab anymore. All required data is now available with a single click.

Keep reading this post to learn why to use this extension, what data it displays, and how to install it ↓

What's the profit and what data can I get using this extension?

If you want to analyze any website, you can now get the desired data even without leaving the analyzed page. With a brand new Serpstat extension you can get the most crucial domain/page data with a single click. You'll see visibility, traffic, keywords by country, top competitors, top 10 keywords the domain ranks for and a lot more.

Let's see the list of data you can get by using the Serpstat's Chrome extension:

Learn how many keywords the analyzed website ranks for by country. The database with the biggest amount of keywords is displayed by default.
Note that our extension shows the data only for the database with the biggest number of keywords. If you want to get data for another regional database, after clicking on the other database, you'll be redirected to Serpstat.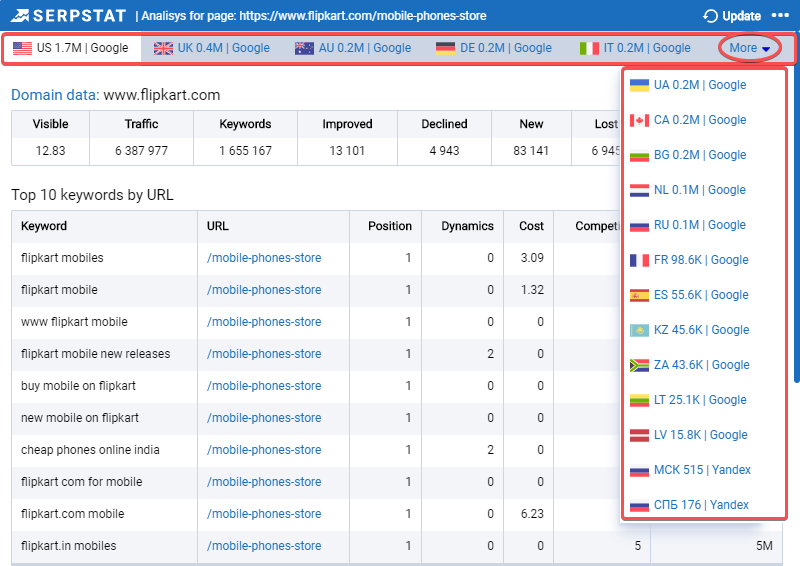 Access the most important website metrics such as visibility, traffic, number of keywords the analyzed domain ranks for, improved/declined and new/lost keywords of the domain and the number of keywords in PPC.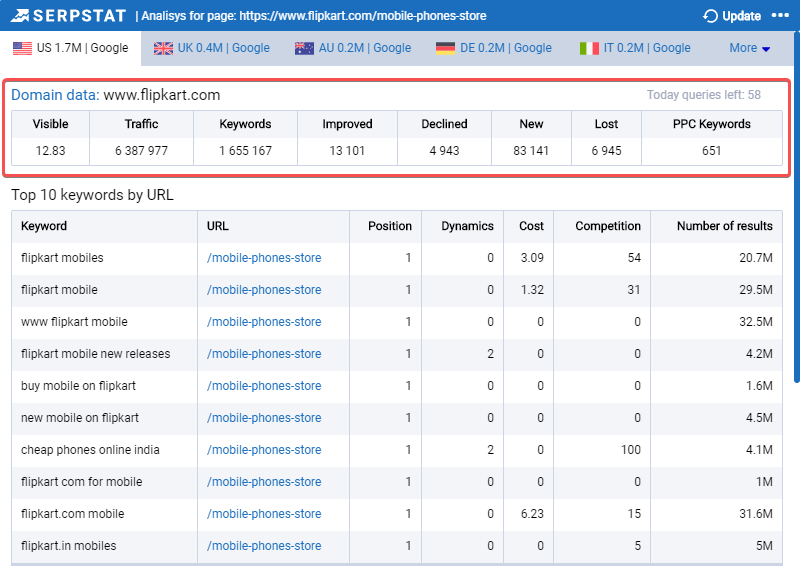 Get the list of top-10 keywords the analyzed page ranks for. Besides the list of keywords, the extension provides you with the most important keyword metrics:
The position of this page by this keyword;

Keyword cost;

Level of competition;

Number of results shown;

The URL that ranks for this keyword.
Go to the full report to see all
Google keywords
the website ranks for.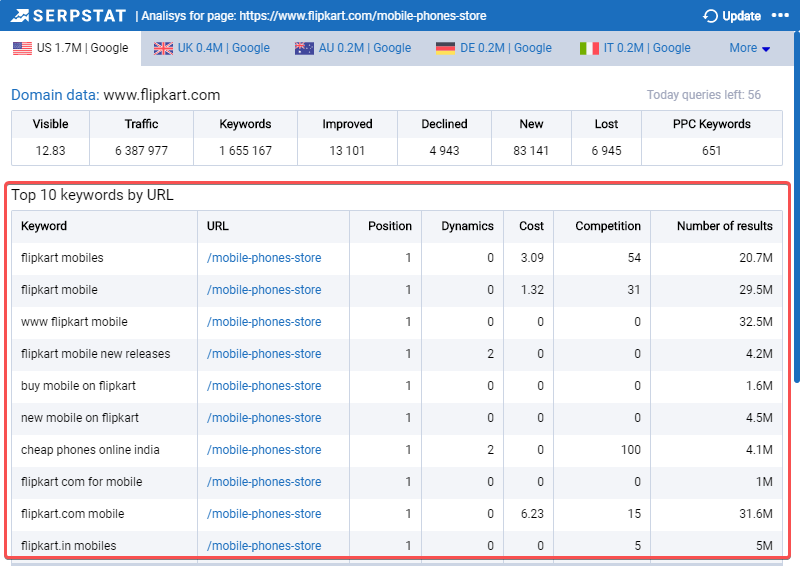 Here you'll find the most crucial URL data: number of competitors the analyzed page has; number of keywords the page ranks for and number of missing keywords, that are actively used by competitors.

All metrics are clickable. Thus click on the required metric to see the complete report.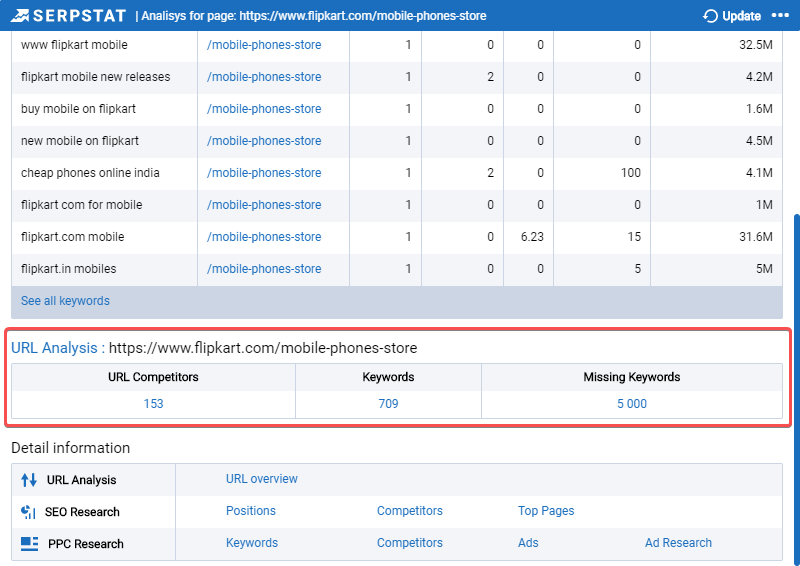 This extension displays only the most important SEO metrics. To get more data, click on the report you need. After clicking on any tool, you'll automatically jump to the desired report for the analyzed website.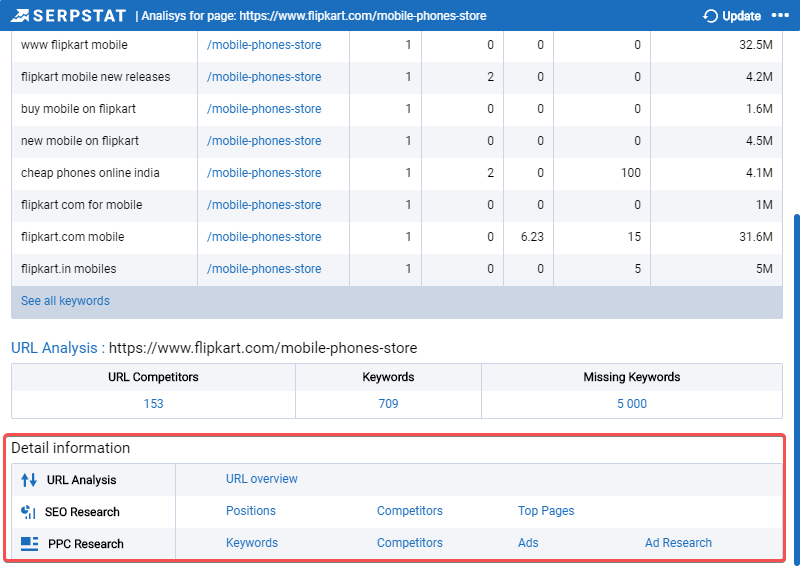 This extension is powered by our API and is available for all registered users. If you're using a free plan, then you have 100 limits per day. Users with plan А and higher have 1000 limits per day. The API requests for the browser extension are counted separately from regular API requests so that all registered users can access this extension.

Note that if you're using API for the first time, you'll be asked to approve your phone number. The maximum frequency of sending requests is 1 request per 5 seconds.

The information about the number API requests for extension left is stored in your profile.

Note that limits are counted per page, and not per domain. Thus if you analyze 5 pages within one domain, it's counted as 5 requests.
We store the history of your latest 20 requests in the "Last queries". You can check the data for any of these 20 pages whenever you want. But note that if you want to get the updated data for this page by clicking "Update", it will be counted as a new request.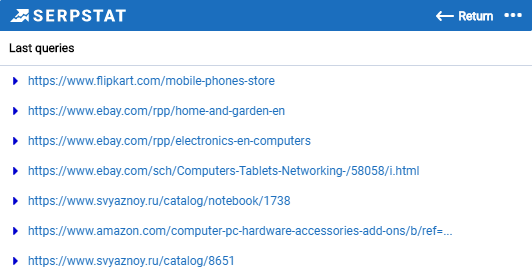 Use your API token to access the extension.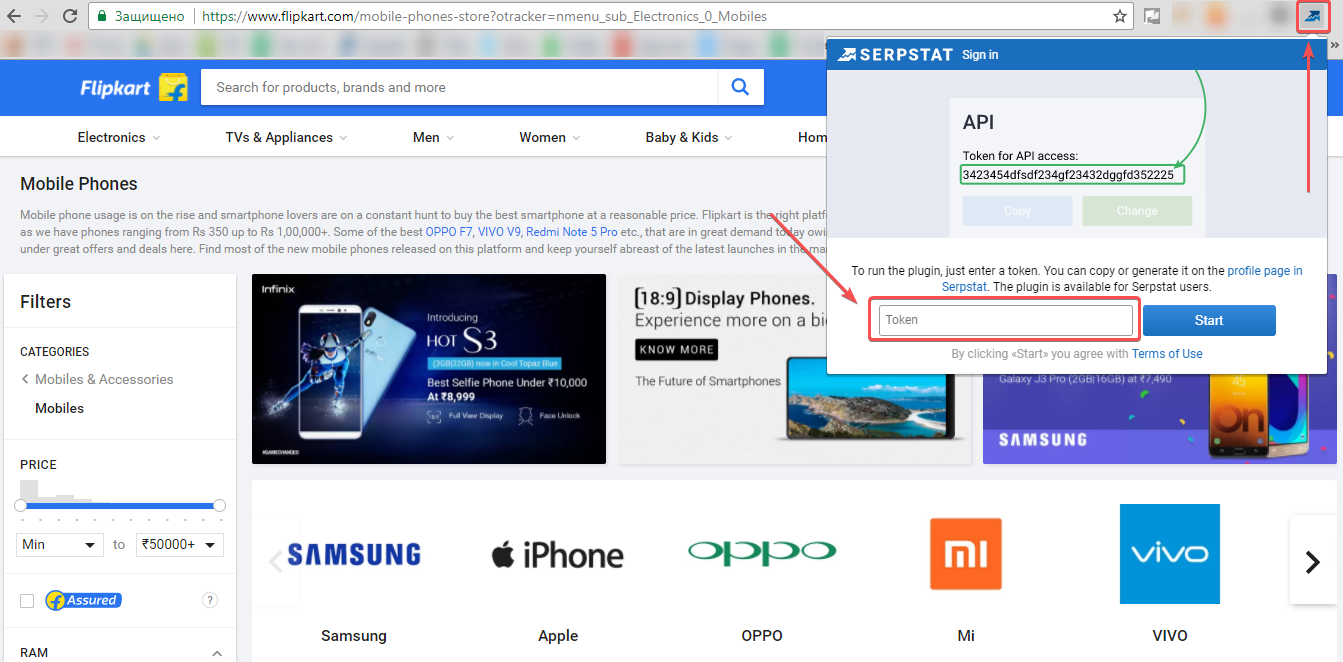 To get your personal API token, go to your Serpstat profile, enter your phone number in the international format, send the confirmation code and copy the token you'll get.
Start using extension for one-click website analysis.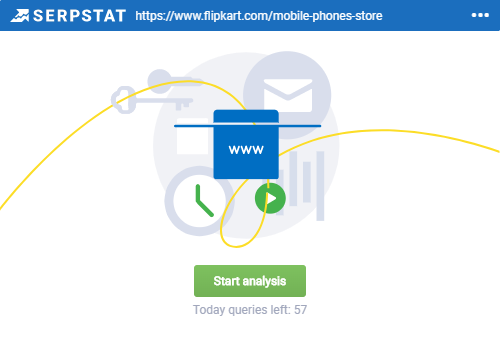 It's just the first version of our extension. We're already working on the extended version with a lot of new features ;)

Guys, what do you think about this update? Don't hesitate to ask your questions and share your thoughts!

Learn how to get the most out of Serpstat
Want to get a personal demo, trial period or bunch of successful use cases?
Send a request and our expert will contact you ;)
Found an error? Select it and press Ctrl + Enter to tell us
Cases, lifehacks, researches and useful articles
Don't you have time to follow the news? No worries!
Our editor Stacy will choose articles that will definitely help you with your work. Join our cozy community :)
By clicking the button, you agree to our privacy policy.