How-to

–

10 min read

–

November 7, 2019
How to make your website multilingual
The implementation of a multi-language website is needed to work on a global scale. You can make your website multilingual with just a couple of clicks using modules and plugins.
Modules for switching the language on the website
Plugins are small extensions that improve the website performance or add new features. Often they are developed for a specific CMS. The most common CMS systems are WordPress and OpenCart.
There are thousands of plugins developed for WordPress, including those that make websites multilingual. It's better to choose and install them from the
official store. There are descriptions for each module, the number of downloads, and live reviews.
How to choose an appropriate module for CMS
Check the date of the last update. The WordPress system itself is also constantly being updated. If the plugin is not configured to the latest changes, the website may not work correctly.
Read reviews before installation. Users mention bugs and successful ways to fix them in the reviews.
Monitor the server load. Otherwise, the website will load slowly, and this may lead to a drop in ranking. And not all users will want to wait; some will just leave and go to a competitor's website.
The same goes for other platforms.
WordPress plugins that allow you to change the language on the website
According to a
W3Techs lab research, ⅓ of the world's websites are powered by WordPress. Therefore, most of the modules are created for this CMS.
The most popular plugins that translate the website into different languages are the following:
A paid plugin that's good for corporate websites and blogs. It is used on 1 million websites in 100 countries. It costs from $29 one-time payment, and annual update costs $21 with a 30-day money-back guarantee. That is, you have to pay, but if you don't like it, you'll get a full refund.
Advantages:
more than 40 languages, includes a language editor that can add languages;

the page version in each language is stored as an independent page or record, after which they are linked;

the plugin determines the language used in the browser in order to give the user a page in the desired language;

page URLs remain clean without labels and prefixes, and navigation elements are translated;


There are additional benefits like text translation in themes, custom fields, multilingual e-commerce, multi-user translation. You should get more familiar with them when you pick up a version. There are only three of them. The most expensive, Multilingual Agency, costs $159.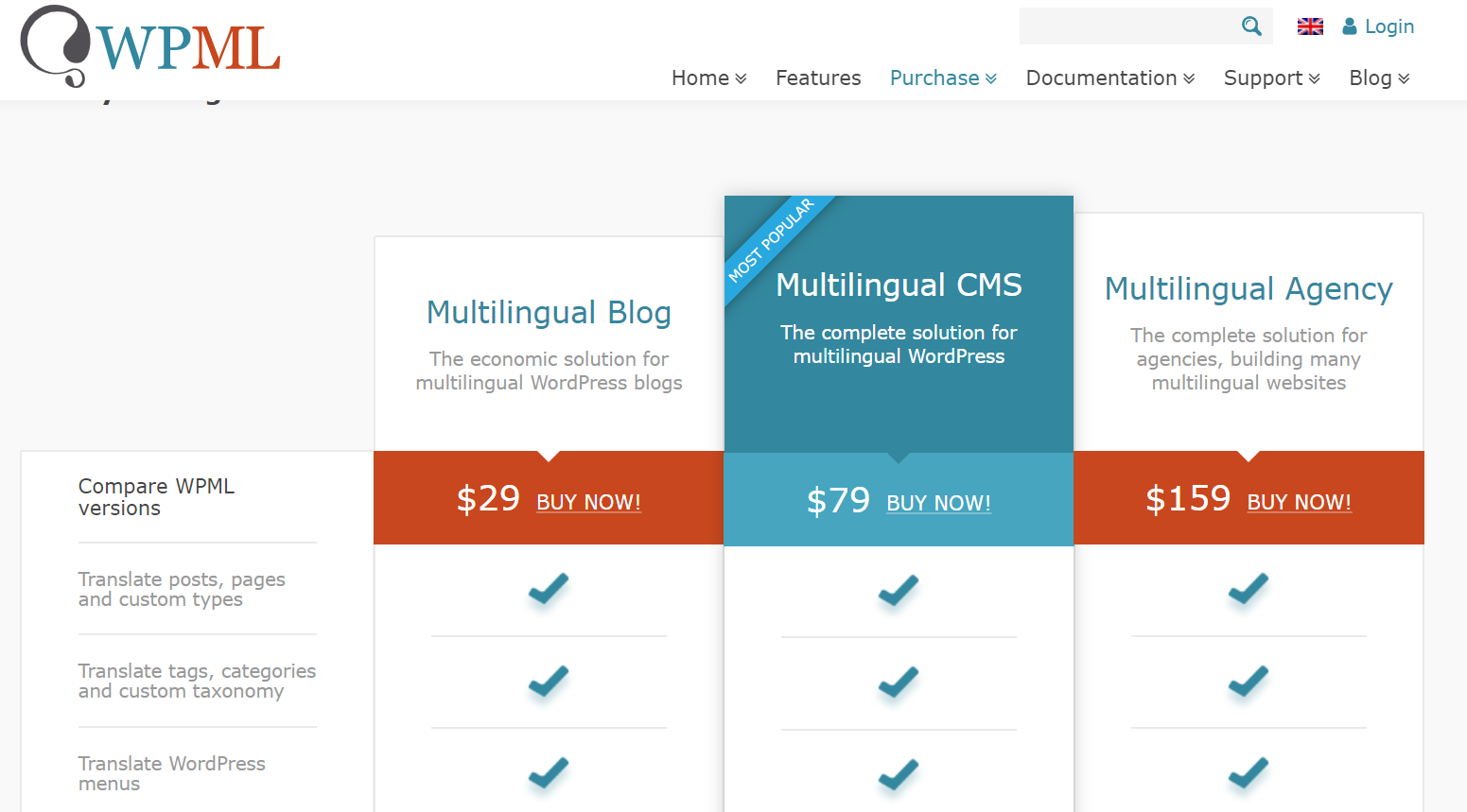 There is a particular focus on compatibility with other plugins. There is a whole section on this on wpml.org, where you can see
a list of tested modules with test dates.
There are step-by-step instructions on how to install it. To make a multi-language website, a basic module is enough.
Once installed in the admin panel, you need to:
select the "Languages" tab and set the current and new languages into which the website will be translated. You can add or remove them at any time;
add a language switch to the theme so that users can change languages on their own.

The country flag or language name (ru, en) can be used as a button for switching languages. You can ask any questions on the plugin by contacting
Customer support. It supports nine languages and is available 19 hours a day. You can
download the plugin from the link once the payment is processed.
Free plugin for manual translation of the website. It supports 75 languages, and it makes page duplicates when translating them. That is, if the page mysite.ru is translated into English, then it is duplicated and is displayed as mysite.ru/
en
.
How to install and set it up:
download and activate the plugin;
add languages in the Menu/Options tab;
set the necessary settings: choose a language according to the browser settings, don't display the language name in the URL.
customize the language button on the website. In the Appearance/Widgets tab there is a "Language Switch", which needs to be set in the side column or in the top menu;
add content in the desired language in the Pages section.

You will be able to translate the page name, site description, menu, and widgets.
Download.
A free plugin, but has paid support. Creates new language versions of a web resource on subdomains, unlike other modules that create new language pages. Supports 174 languages; page copies are created automatically.
You will have to work with the plugin through the WordPress Multisite system.
Download.
WordPress content translation plugins
You can translate website content either automatically or manually. Use free or paid modules for this.
WordPress Social Share, Social Login and Social Comments Plugin — Super Socializer
Machine translation plugins make it easy and quick to create duplicate pages in different languages. Just install the following plugins:
Google Language Translator. It is free and, perhaps, that's all the benefits it has. The text on the page with the translation may turn out to be meaningless, and the search robots may even consider it spam. To prevent this from happening, webmasters disable the indexing of such pages in the robots.txt file.
qTranslateX. It's free. It has many positive reviews, but limited support since it is managed by a single developer.
Polylang. Free, but not always working correctly and is rarely updated.
WPML. It is considered one of the best, as it is improved on a regular basis. You can configure SEO settings for each language. It costs $29.
Links to these plugins are available in the previous paragraph.
Modules for OpenCart websites
Most modules have only paid versions. You can use
Multi language Opencart module to translate a website. The module will allow indexing all language versions of pages. It also works correctly with pagination pages (example.com/en/page-7).
It does not change system files and is compatible with different SEO modules; it has individual architecture and doesn't change the file system code.
It is easy to install and set up. You need to unzip the archive and copy it to the root folder of the web resource.
Go to "Extensions" menu, select "Modules", search for "Multi Language OpenCart" and click "Buy". Once the payment is processed, grant access to viewing and editing the module, then click "save".
Next, go to the module settings and enable "Create and update data for the module" by pressing the orange button on the left side.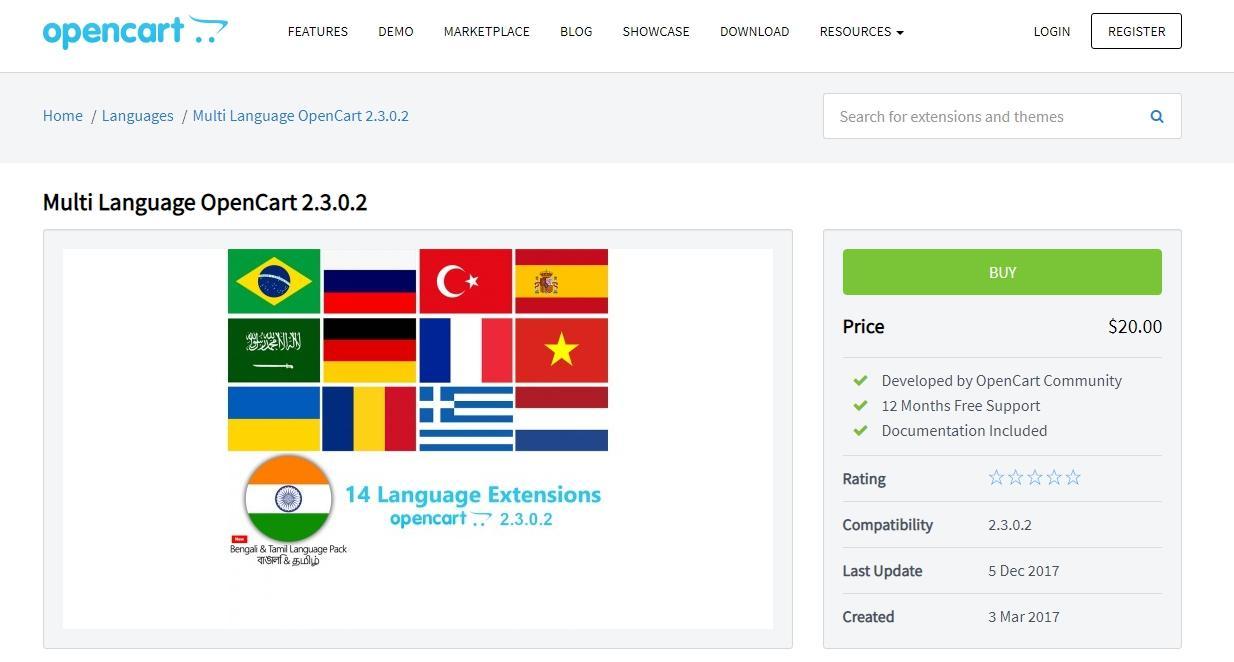 You only need to set up the module. Perform a step-by-step setup and save the result: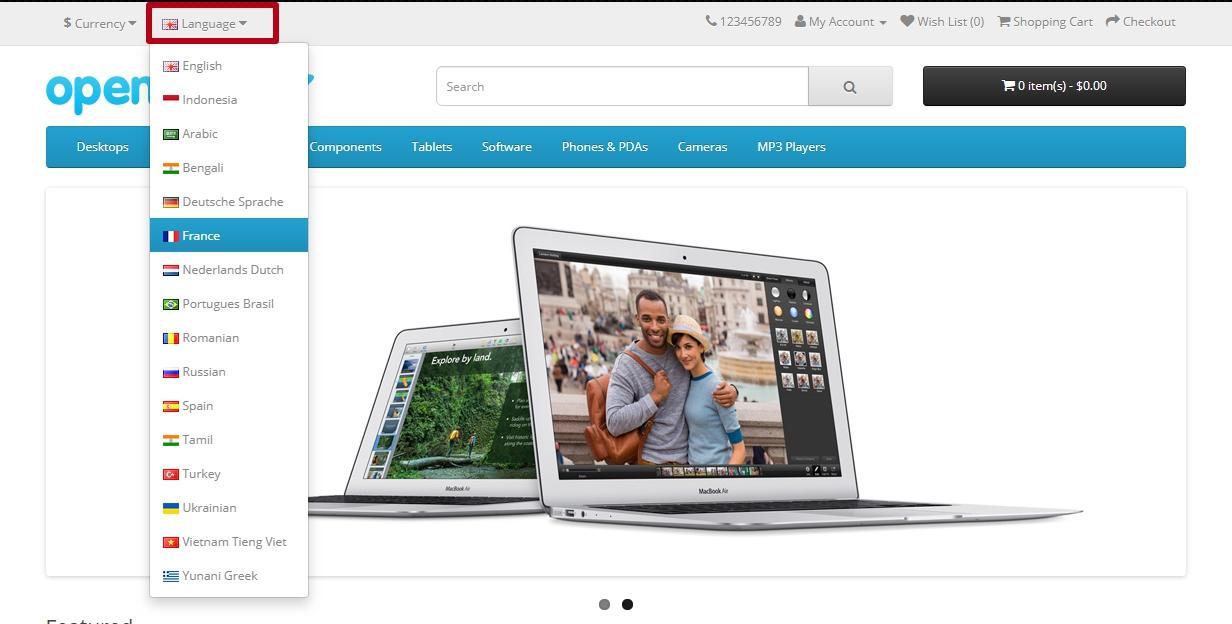 You can make your website multilingual using paid or free plugins.

Since most websites use CMS, the developers have provided ready-made solutions for multi-language websites. This article provides solutions for WordPress and OpenCart CMS systems.

After installation, it is important to translate the content. To facilitate the process, some plugin developers (such as WPML, Polylang) already include translation feature.

Please note that machine translation may be of bad quality. Therefore, please check the translation thoroughly.

This article is a part of Serpstat's
Checklist
tool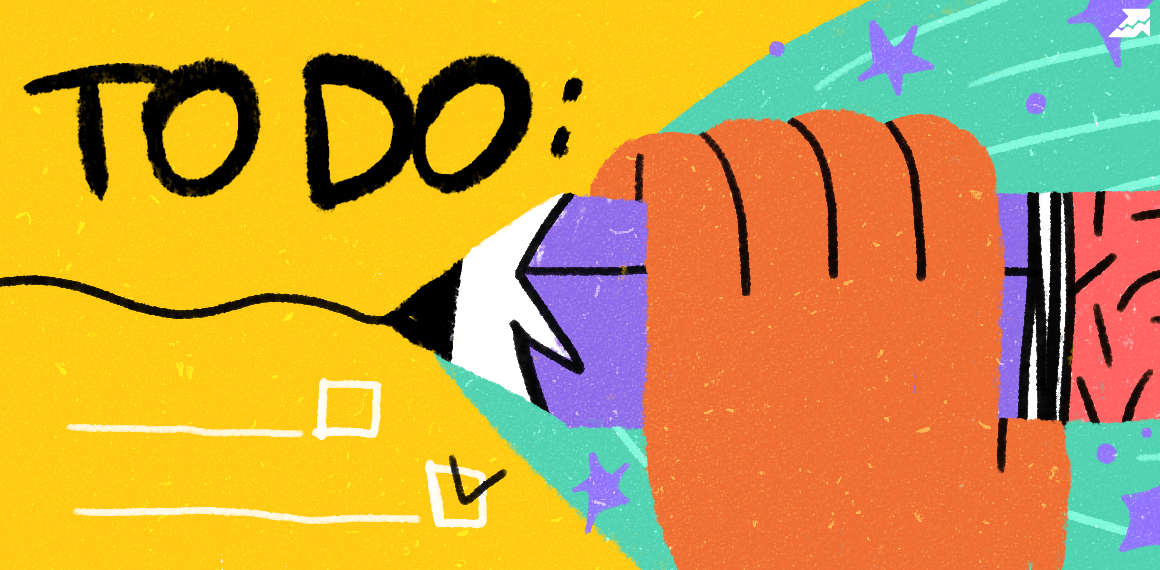 " title = "How to make your website multilingual and enable language selection 16261788370543" />
Checklist is a ready-to-do list that helps to keep reporting of the work progress on a specific project. The tool contains templates with an extensive list of project development parameters where you can also add your own items and plans.
Speed up your search marketing growth with Serpstat!
Keyword and backlink opportunities, competitors' online strategy, daily rankings and SEO-related issues.
A pack of tools for reducing your time on SEO tasks.
Found an error? Select it and press Ctrl + Enter to tell us
Cases, life hacks, researches, and useful articles
Don't you have time to follow the news? No worries! Our editor will choose articles that will definitely help you with your work. Join our cozy community :)
By clicking the button, you agree to our privacy policy.