Free Backlink Analysis
Find who links to your site or your competitors using Free Backlink Analysis. Work with this data to improve your backlink strategy and reach your ranking goals.
Trusted by the best






Free Backlink Check Advantages
Check website backlinks for free

Get domain rank of link donors

Find attributes of the backlinks: follow, nofollow, ugc or sponsored

Explore anchor texts, target pages and date of indexation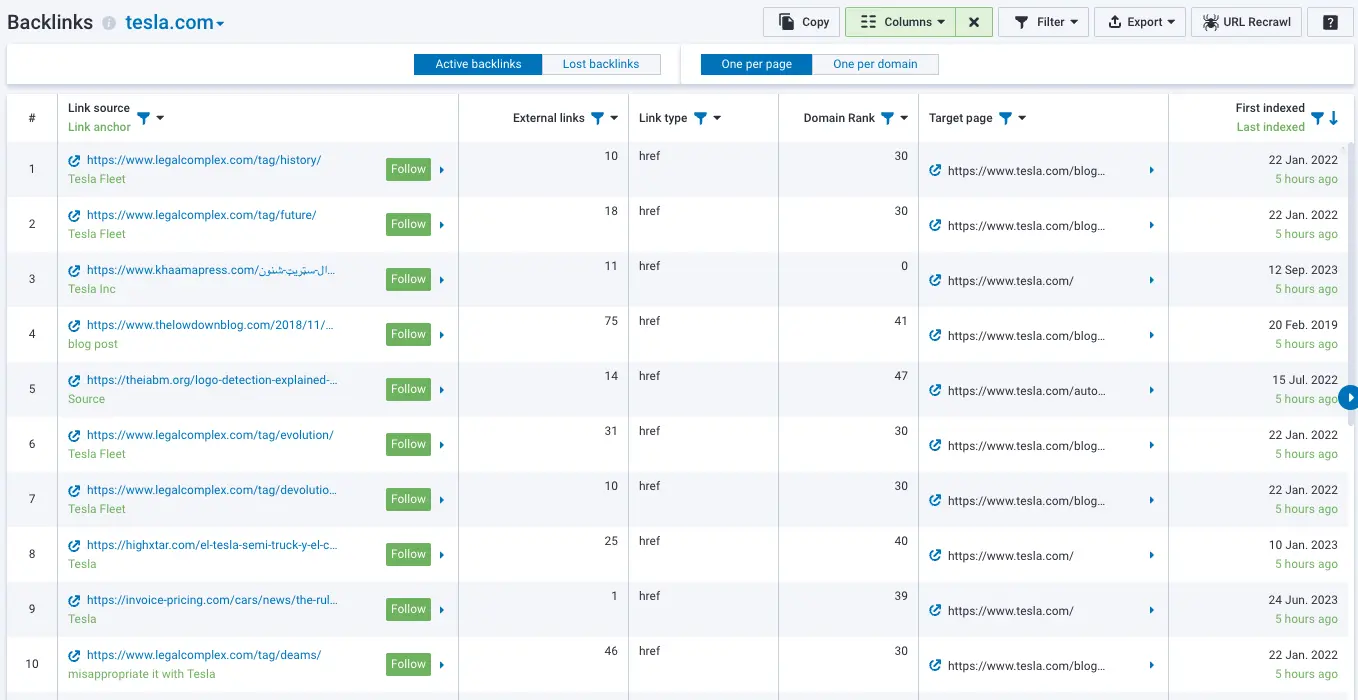 Who Needs Free Backlink Analysis?
SEO Specialists

Linkbuilders and Outreach Specialists

Digital Marketing Agencies

Website Owners

Business Analysts and Executives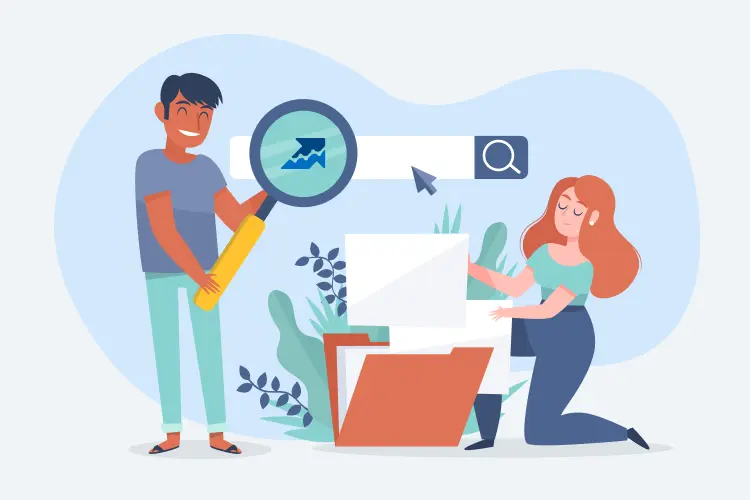 What You Get With Free Backlink Analysis
Get the List of Referring Links
Free version of Backlink Checker provides the list of 20 links to analyzed website.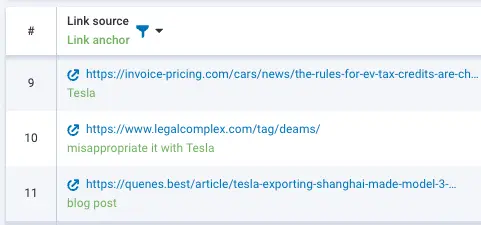 Explore Domain Ratings
You will find Domain Rank for each backlink from the report. Compare Domain Ranks and get backlinks from high-quality websites.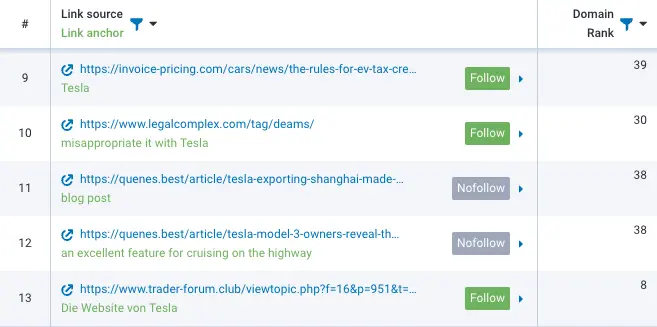 Find Anchor Texts
Find out which anchor texts are used on the links to your website. Analyze them, and choose the most successfull.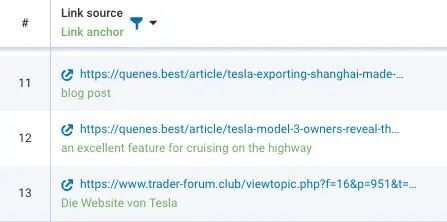 Compare Link Types
Get the types and attributes of the backlinks. You can get the data on the attributes: follow, nofollow, ugc and sponsored. Types of links: href, canonical, redirect, image, frame, form, alternate.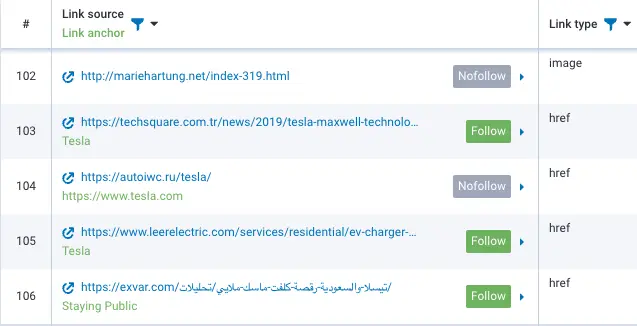 Get the Date of Indexing
Compare the dates of the indexing, explore the age of a backlink and find out if it is still active.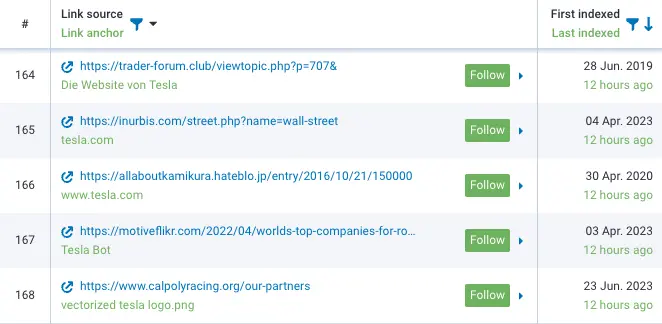 Our customers rate us highly
What professionals say about our tools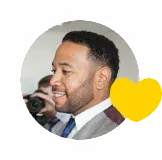 JANEIRO BLACKMON

DIGITAL MARKETING CONSULTANT, DESIGNBLAZE MARKETING

For my use, there is much to like about Serpstat. I really like the site audit tool and information I can gather on competitors.
Most of all, I like all of the training and support they provide.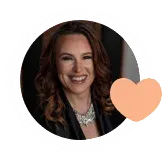 JENA APGAR

MARKETING STRATEGIST, 2XMYBIZ.COM

I love that it tracks SEO over a time period tracking keyword growth across your site and competitors over time. I'll leverage it
on client meetings to show how their current SEO guy is failing.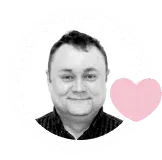 JOHN NEWTON
MARKETING DIRECTOR, OXYGEN FINANCE

Helps you understand how your site and sites belonging to competitors are performing in paid and organic search, and what to do about things you want to improve.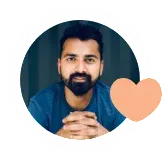 HARSH AGRAWAL

FOUNDER AND CEO, SHOUTMELOUD

Serpstat is another comprehensive keyword research tool that I discovered recently. They've done some really good work when it comes to helping us identify winning keywords.

Free Backlink Analysis FAQ
What is free backlink analysis, and why is it important?
Backlink analysis is the process of evaluating the incoming links that refer to a website from external sources. This is important for SEO because backlinks affect search engine rankings.
What are key metrics to look for when conducting a free backlink analysis?
When run a free backlink analysis, there are several metrics to consider. Check the domain authority of the linking sites; higher authority sites often provide more valuable backlinks. Look at the anchor text used in the backlinks to ensure it's relevant. Assess the number of backlinks, as well as the ratio of follow to nofollow links. Finally, analyze the context of the links and their relevance to your site's content.
How can I perform a free backlink analysis of my website?
Paste domain name in a form and press "Get Backlinks" button.