Search Suggestions are popular search queries that pop up under the search bar as you start typing your query. These are taken from Google, Amazon and YouTube in real time.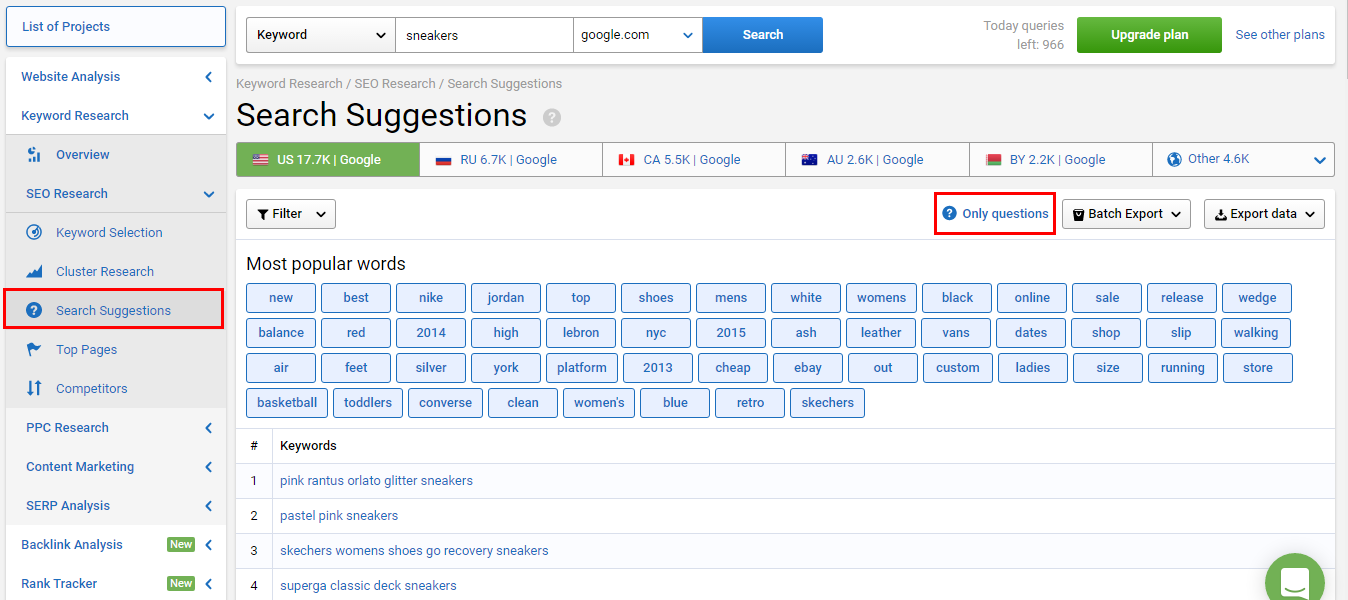 Only Questions
The Only Questions filter will return the interrogative forms of search suggestions. These are questions asked by searchers on Google right now. Additionally, Serpstat arranges them in groups by question words.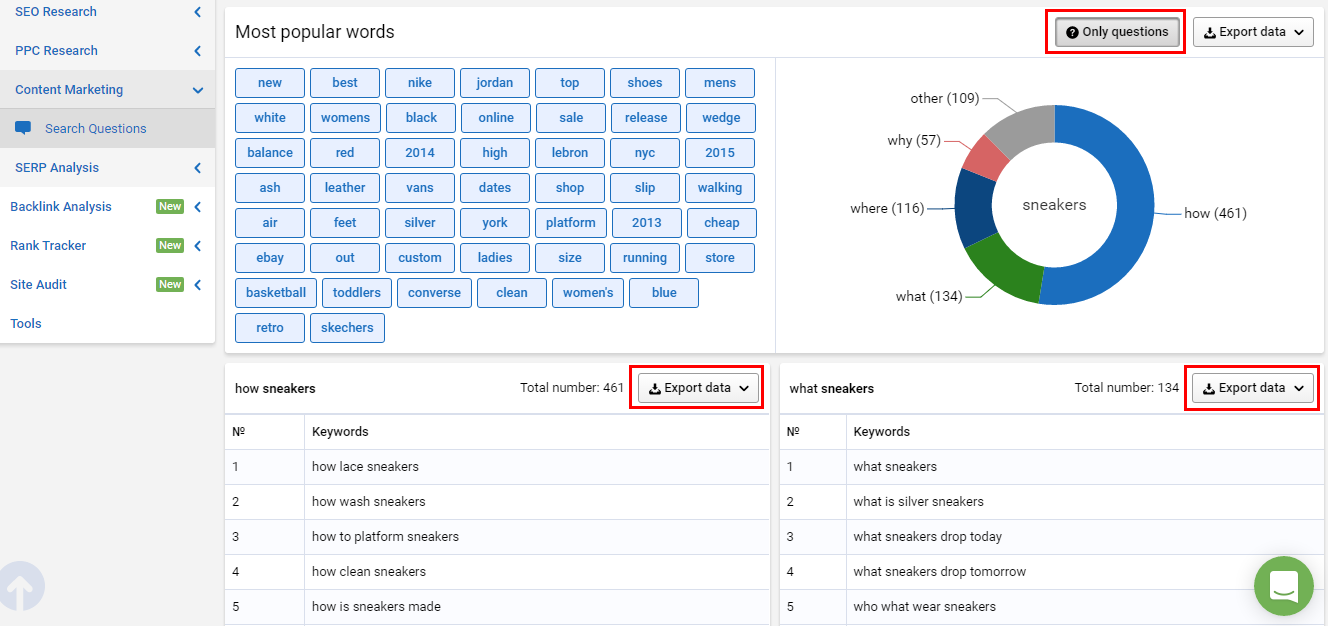 Data Export
There's a few export options of search suggestions:
a) exporting all search suggestions;
b) exporting distinct groups of suggestions with specific question words;
c) entering a list of queries in Batch Export filter and exporting only those search suggestions that contain the entered keywords.