Keyword Research API
The Keyword Research API provides you with the data and insights you need to optimize your keyword strategy. Reach the appropriate audience with your SEO content. Accelerate the process using API requests!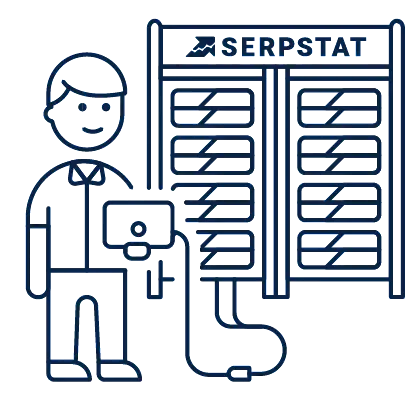 Trusted by






Benefits of Keyword Research API Tools
The Keyword Research API and other API tools offer a range of benefits that can transform your keyword research.
 ● Get accurate and up-to-date data on keyword search volume and competition, and identify the best keywords to target.
 ● Collect historical data to track trends and seasonality in keyword search volume over time. 
 ● Optimize your content and ads for the keywords that matter most to your audience.

How to Use Keyword Research API Tools

Using keyword research API tools is easy, even for those who don't have coding experience. Use our extension for Google Spreadsheets to get Keywords data.
If you are more experienced, please consider using the API Documentation.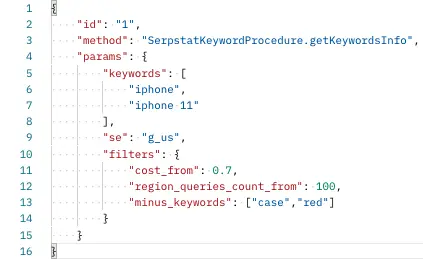 Our beloved and thankful customers rate us highly

Who needs Keyword Research API Tools?
Anyone looking to identify optimal keywords for boosting performance can benefit from the keyword research API tools. These tools are especially advantageous for digital marketers,   startups, small business owners, SEO and PPC specialists, journalists and editors, online store owners and entrepreneurs who wish to stand out can also take advantage of these helpful tools.

Try Keyword Research API along with over 50 marketing tools

Try all the features of paid plans during 7 days for free.

Find the right data using
1 trillion
links in Serpstat's index
4.7 billion

keyword suggestions

230 regions

for Google search results

FAQ about Keyword Research API

What data can I get from the keyword research API?
The keyword research API provides search volume, PPC competition level, keyword difficulty, related keywords, and more. This data can help you identify valuable keywords for your content and improve your overall SEO strategy.
How does the keyword research API work?
The keyword research API works by querying data sources to gather information about specific keywords. It then compiles this data into a comprehensive report, which you can use to inform your keyword research and SEO efforts.
Are there any limitations to using the keyword research API?
Yes, there may be some limitations to using the keyword research API, depending on the Serpstat Plan. For example, you may be restricted to a certain number of queries per second or limited in the number of API rows.