Backlink checker
 ● Increase power of your backlink profile
 ● Analyze competitor's backlinks and choose the best donors
 ● Find and get rid of low-quality backlinks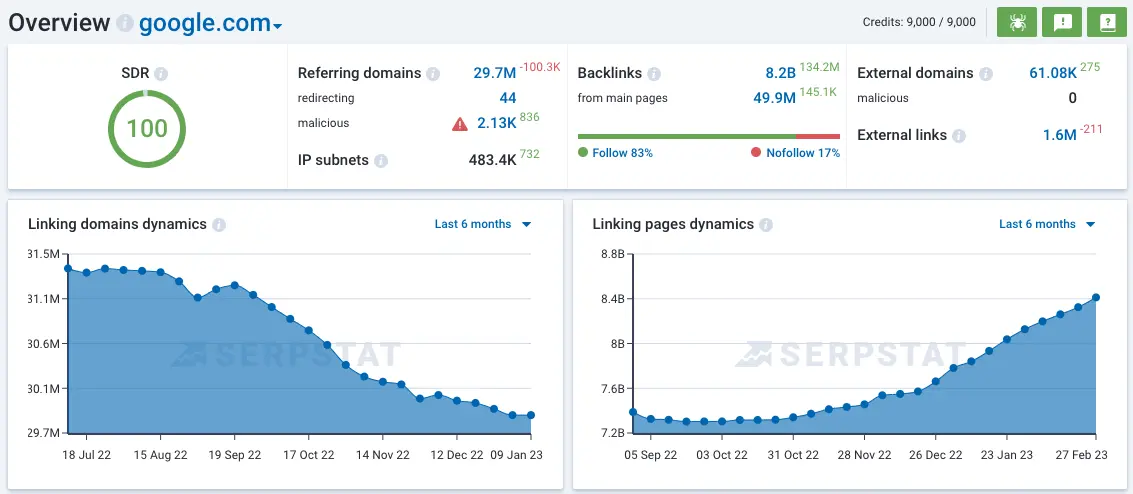 Trusted by






Referring
Domains
Links
Intersect
Batch
 Analysis
Find and sort all backlinks of your website

Backlink checker provides full backlink profile of any site:
 ● Identify high-quality backlinks of direct competitors
 ● Find out common and unique backlink donors for your and competitors' sites and analyze them
 ● Find low-quality backlinks that can lead to search engine penalties

Evaluate Domain Ranks to choose quality donors
Backlink analytics is a one-stop for you to:
 ● Check website backlinks and domain authority to get only high-quality links
 ● Strategize on your link building campaign
 ● Analyze every page linking to your target page in the detailed reports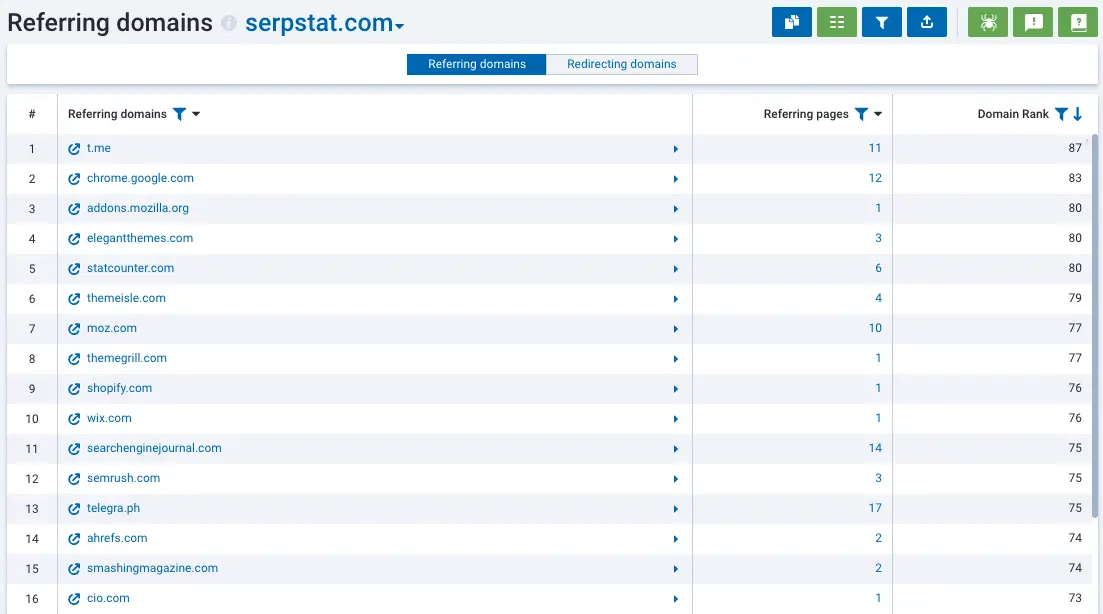 Control anchors of your website backlinks
Analyze all anchor texts from links that refer to your site, find the most popular and figure out which of them should be improved.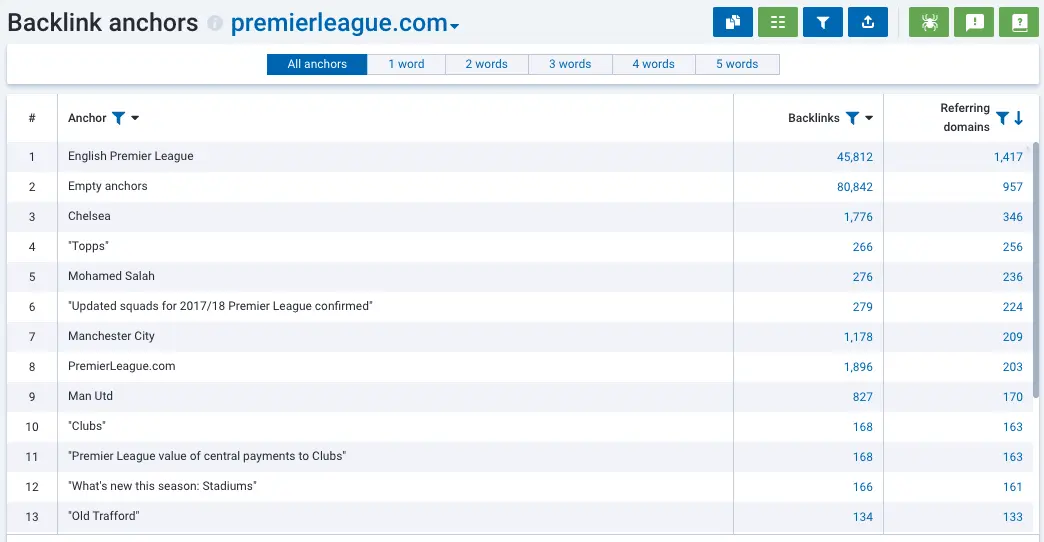 Find unique links of competitors
Compare your domain with the closest competitors to find trusted link donors, or analyze three competitor domains to get their top link sources.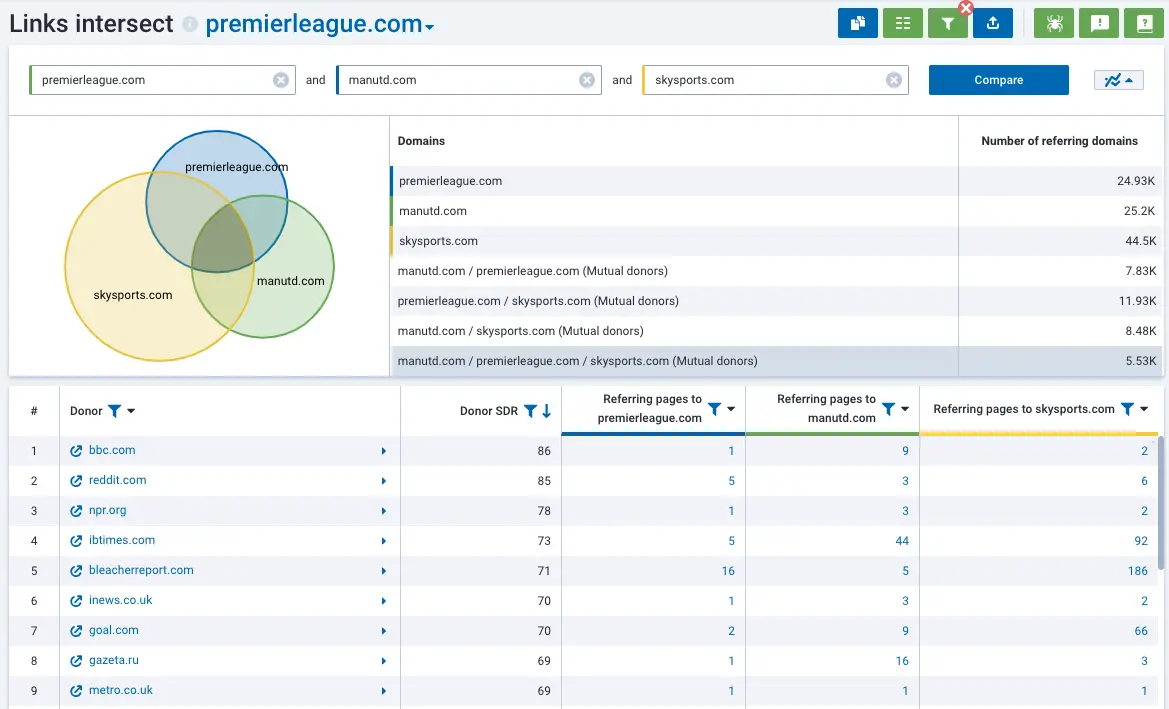 Compare backlink metrics for domains from your list
Analyze potential link donors in a bulk, get the list of 18 different SEO metrics such as Domain Rank, number of backlinks, referring domains and IP-s, organic traffic, visibility, number of keywords, Keyword Difficulty, etc

Try Backlink checker along with over 50 marketing tools
Get a Freemium access or try all the features of paid plans during 7 days for free.

Who needs Backlink Analysis Tools? What are the benefits of using them?
Backlink checker can be a useful tool for website owners, digital marketers, SEO specialists and link builders.
Using Backlink Analytics Tools, you can:

find all the backlinks referring to your website and understand the quality and quantity of your backlinks

identify websites that link to your competitors but not to your website and create a link building strategy

track your website's backlink health and react quickly to any changes to avoid ranking issues
Frequently asked questions

How to check backlinks?
Open SEO backlink checker, input the domain and start research. As a result, get the complete backlinks report to make an anchor texts plan, analyze link donors and create a competitive backlink profile.
What is backlink profile?
It is a group of different type links that are referring to your website and increasing page authority.
How to find backlinks for a website?
Take advantage of the Serpstat backlink search tools! Open Backlink analysis and add a competitive domain in the search area. Discover the Top Pages report, number of the referring domains, which of them have unique IP subnets and evaluate the domain authority.
What is a backlink checker by Serpstat?
Backlink checker is a set of tools which allows to: find trust rank of the domain, the number of referring and redirecting domains; detect toxic backlinks; check the referring domain zones and countries; submit up to 500 pages per day in Serpstat URL Recrawling Tool to update data of your link-building strategy.
How to check backlink quality?
Check the domain authority with Serpstat Domain Rank. It is calculated using on the number of sites linking to the analyzed one and the number of sites linking to these referring sites.

What do experts say about our backlink tools?


Lori N.

Creative Director & Web Designer

We love Serpstat. Its clean interface makes
it easy to navigate. We use the rankings tool
daily as well as the keyword research tool.
We've compared it with other software, and
it always comes out on top. Any time we
have questions, Serpstat is quick to respond. It helps us tremendously with SEO,
especially local SEO.
Read more on G2


Jacob M.

Cloud Engineer

Our overall experience is incredibly useful.
We found many issues on our mobile version and realized that we should improve visibility of our blog posts. Serpstat is constantly improving. It could be quite engaging, I pull up our Rank tracker dashboard every morning and look at our current positions on Google.
Read more on G2


Klemen V.
Actuary

Serpstat is using a large database. This is
evident when researching long tail / low
volume keywords. Serpstat produces more
accurate results than the majority of other
tools, while being cheaper than best of breed tools like Ahrefs and Semrush. It also has very good competitive analysis. I use Serpstat for initial KW research.
Read more on G2