ChatGPT SEO Plugin
With ChatGPT plugin *, you can: 
Discover relevant SEO keywords for a specific topic from a certain region and compare them

Analyze SEO metrics and backlink data for domains: traffic, visibility, domain rank, dofollow/nofollow links number, etc.

Use all the relevant SEO data and ChatGPT opportunities to create SEO texts or a plan for optimizing a website based on the received data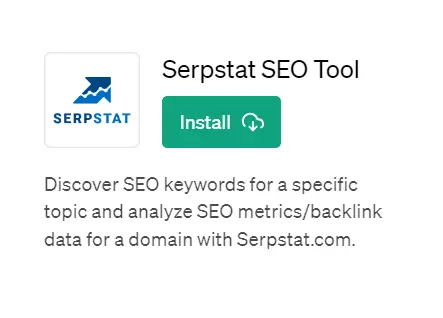 * Plugins for ChatGPT are available on ChatGPT Plus subscription.
Trusted by 863K+ users






How to Install ChatGPT SEO Plugin
Make sure that you are using a ChatGPT Plus subscription

Choose Plugin model

Go to the Plugin Store and search for "Serpstat SEO Tool"

Click "Install" and wait for a few seconds 

Put the checkmark opposite the plugin name
You are ready to start using the SEO ChatGPT plugin!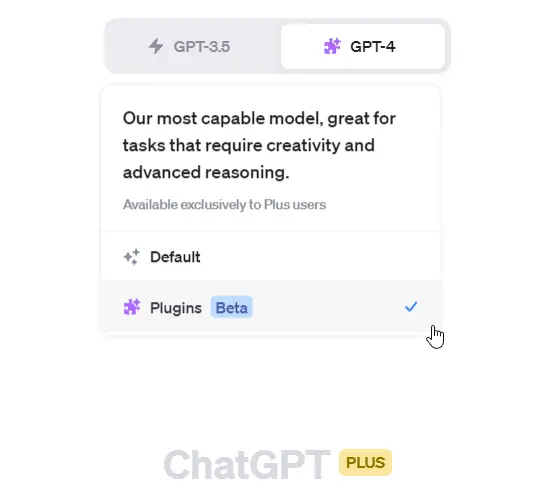 Use Cases for ChatGPT SEO Plugin

Explore
Keywords
Create
SEO Texts
Domain
Overview
Backlinks
Data
Find the Most Popular Keywords
Ask ChatGPT to return up to 50 of the most popular keywords for a specific topic and get results in a table with the most important metrics such as Keyword Volume, Keyword Difficulty, PPC Competition and CPC. Analyze a niche and demand using received data!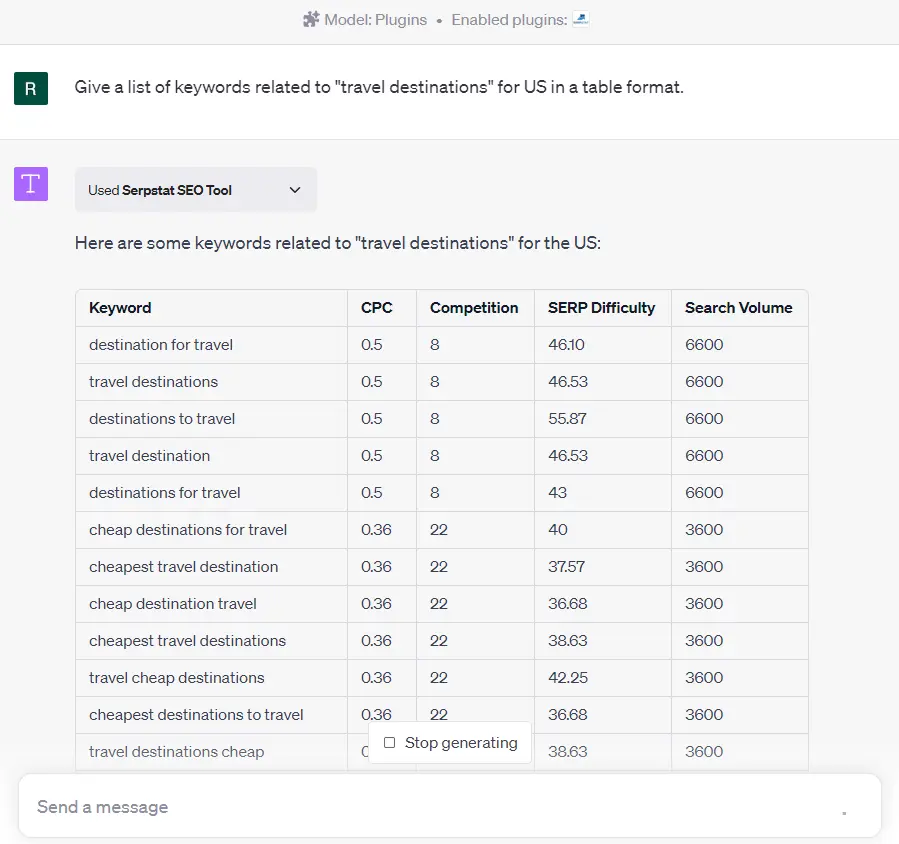 Create SEO Texts or Articles
Ask ChatGPT to write an article and include the most relevant keywords from Serpstat databases. They can be included in the text and in headings to give stronger signals for search engines. Get a task done in a few clicks!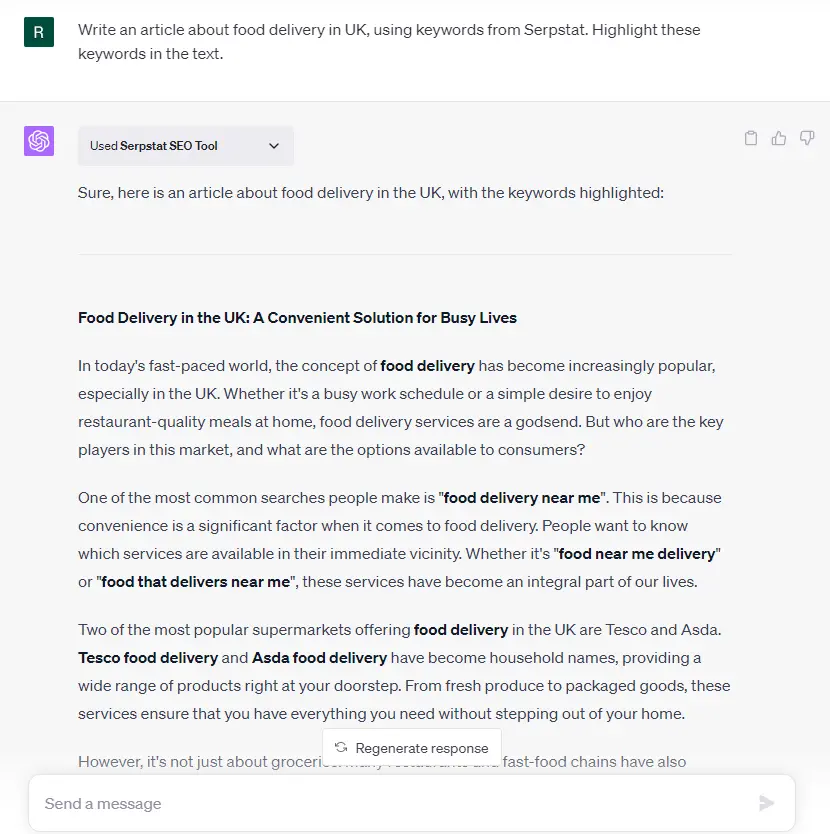 Get Domain Overview Report
Send a domain name to ChatGPT and receive the list of the most important SEO metrics: website traffic, visibility, keywords number, etc. Ask ChatGPT to create an SEO plan for website optimization based on received data.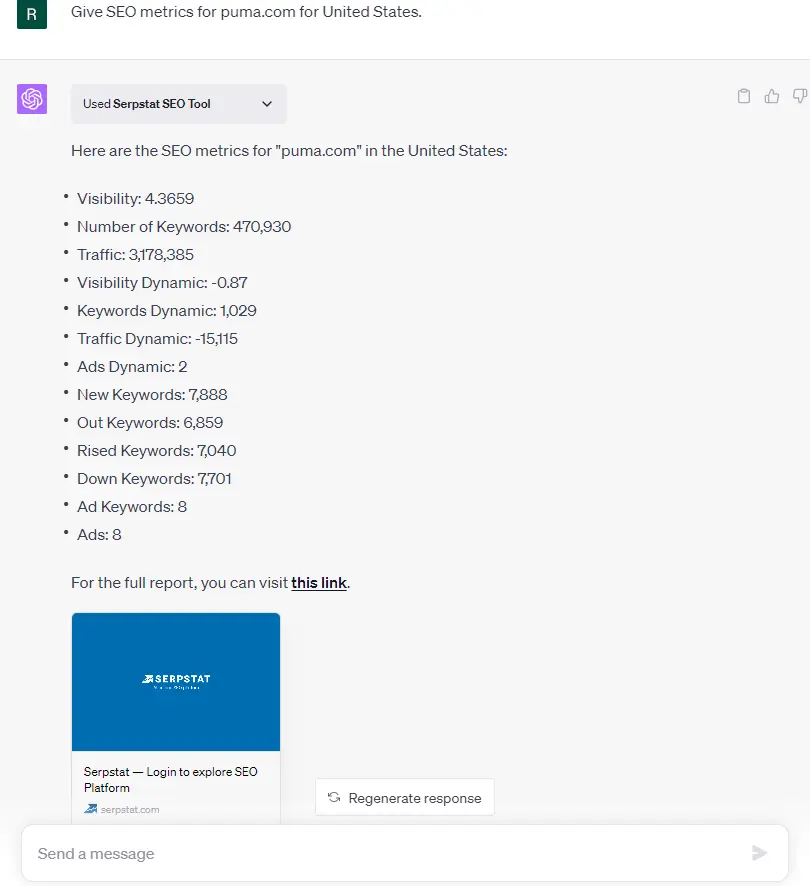 Analyze Backlinks Data
Get domain backlink data – Domain Rank, a number of nofollow and dofollow backlinks, referring domains, referring IP and subnets, external links, etc. Ask ChatGPT to create a backlink strategy based on received data.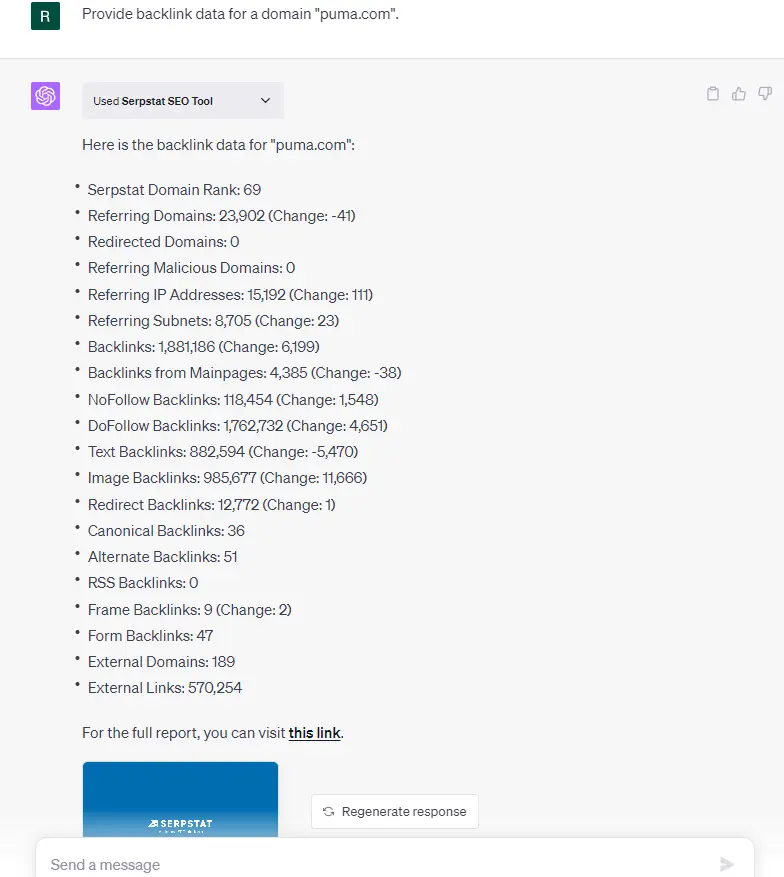 Our beloved and thankful customers rate us highly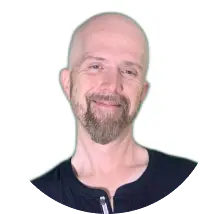 Joseph S. Kahn
SEO Stars Co-founder, Entrepreneur, Author, and Motivational Speaker

I love asking questions in my custom ChatGPT keyword research prompts with the Serpstat Plugin enabled to get relevant and accurate data about the keywords it finds. I then use these keywords with my other prompts to write amazing content that ranks once I have the accurate data from the Serpstat plugin. It makes no sense to write ChatGPT content without the correct data. Your plugin allows me to get the data and create content that gets actual traffic and great organic results. It can deliver the results anyway you want it via lists, comma-delimited or even table format.
What professionals say about our tools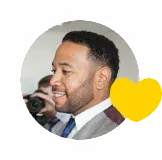 JANEIRO BLACKMON

DIGITAL MARKETING CONSULTANT, DESIGNBLAZE MARKETING

For my use, there is much to like about Serpstat. I really like the site audit tool and information I can gather on competitors.
Most of all, I like all of the training and support they provide.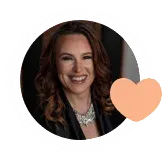 JENA APGAR

MARKETING STRATEGIST, 2XMYBIZ.COM

I love that it tracks SEO over a time period tracking keyword growth across your site and competitors over time. I'll leverage it
on client meetings to show how their current SEO guy is failing.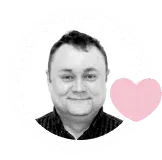 JOHN NEWTON
MARKETING DIRECTOR, OXYGEN FINANCE

Helps you understand how your site and sites belonging to competitors are performing in paid and organic search, and what to do about things you want to improve.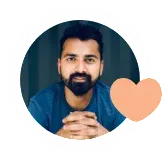 HARSH AGRAWAL

FOUNDER AND CEO, SHOUTMELOUD

Serpstat is another comprehensive keyword research tool that I discovered recently. They've done some really good work when it comes to helping us identify winning keywords.

FAQ about SEO plugin for ChatGPT

What is Serpstat SEO plugin for ChatGPT?
Serpstat SEO plugin for ChatGPT is extension which allows to receive actual SEO data from Serpstat in ChatGPT and use ChatGPT opportunities to work with this data.
Is ChatGPT plugin free?
Yes, using of the plugin doesn't require any extra charges, but at the moment plugin model is available only for ChatGPT Plus subscribers.
Who needs ChatGPT SEO plugin?
ChatGPT plugin could be useful for variety of specialists: SEO, PPC and marketing experts, business owners, copywrighters, editors.
What data can I get using SEO plugin for ChatGPT?
With ChatGPT SEO plugin you can get the most popular keywords and their important metrics such as volume, difficulty, PPC competition, etc. Besides keywords data, you can get Domain Overall report with SEO-metrics and Domain Backlinks report.