Join Serpstat Academy!

Serpstat Academy is a learning center that provides information about keyword research, competitor analysis, and SEO at various levels, from basic to advanced. Each member of our community can enroll in these courses for free.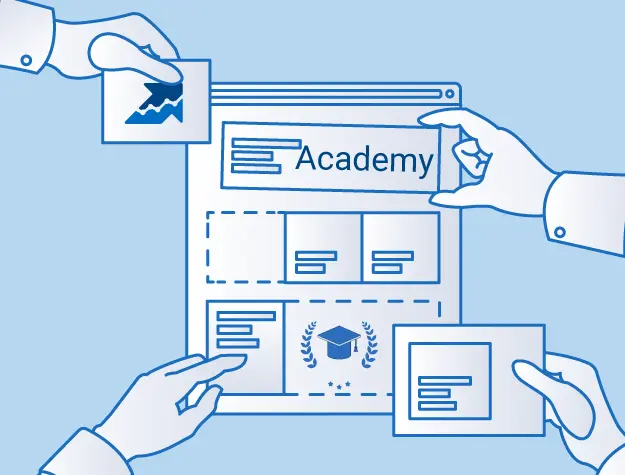 This introductory course is ideally suited for those looking to start their SEO journey or refresh their basic knowledge. We'll cover the fundamentals of SEO, including what it is, why it's essential, and how it works. You'll learn how to conduct keyword research, optimize your website's meta tags and descriptions, and create high-quality content that search engines love.

Our course is also packed with practical tips and tricks you can implement immediately to improve your website's ranking on SERP. You'll learn to analyze your website's performance and track progress using Serpstat's tools.

Course content

Unit 1: Basics of SEO
Details
Lesson 1: How does a search engine work?
Lesson 2: What is SEO promotion?
Lesson 3: What does SEO promotion for websites include?
Lesson 4: How does SEO affect business promotion?
Lesson 5: Ranking factors and algorithms of search engine
Unit 2: Competitor Analysis for SEO
Details
Lesson 1: Why is competitive analysis necessary?
Lesson 2: How to find your competitors' websites?
Lesson 3: What should you pay attention to when analyzing?
Lesson 4: What else should be considered in terms of semantics, structure, links, and metadata?
Unit 3: On-Page Optimization: Keyword Research
Details
Lesson 1: What are keywords, and why are keywords important for research?
Lesson 2: How to create a website structure based on keywords
Lesson 3: Keyword clustering
Unit 4: On-Page Optimization: How to Use Keywords?
Details
Lesson 1: Using keywords on site pages
Lesson 2: How to use keywords correctly
Lesson 3: Image optimization, FAQ block, and text
Unit 5: On-Page Optimization: Site Structure And Friendly Navigation
Details
Lesson 1: How does a website structure work?
Lesson 2: Internal linking: theory and practice
Lesson 3: Types of internal linking
Unit 6: Technical Optimization: Conceptualization and Implementation
Details
Lesson 1: Technical optimization and its components
Lesson 2: Sitemap.xml and Robots.txt
Lesson 3: What is Schema markup, and why it is important for SEO
Unit 7: Off-Page Optimization: Citation and Recognition, Links, Social Signals
Details
Lesson 1: Off-Page optimization basics
Lesson 2: How to analyze backlink profile
Lesson 3: Link building strategies and techniques
Unit 8: Local SEO
Details
Lesson 1: What is Local SEO?
Lesson 2: Optimizing for Local Search
Unit 9: Content Strategy
Details
Lesson 1: Promotion of the website with content marketing
Lesson 2: The requirements for SEO texts
Lesson 3: Content optimization
Lesson 4: What is a content strategy?
Unit 10: Analytics
Details
Lesson 1: What is analytics, why is it important for successful work?
Lesson 2: What SEO metrics should you track?
Lesson 3. What tools to use for comprehensive analytics?
Are you ready to take your SEM and SEO skills to the next level?

With our courses, you'll gain a more in-depth understanding of digital strategies and the latest tools and trends in the industry. By the end of the courses, you'll be equipped with the knowledge and skills you need to dominate SERP and boost your website's traffic and visibility.
Let's work together to achieve top results!