// В этом файле есть те нужные стили которые в других файлах нет.?>
How To Monitor Paid Search Results And Other New Features Of Rank Tracker 2.0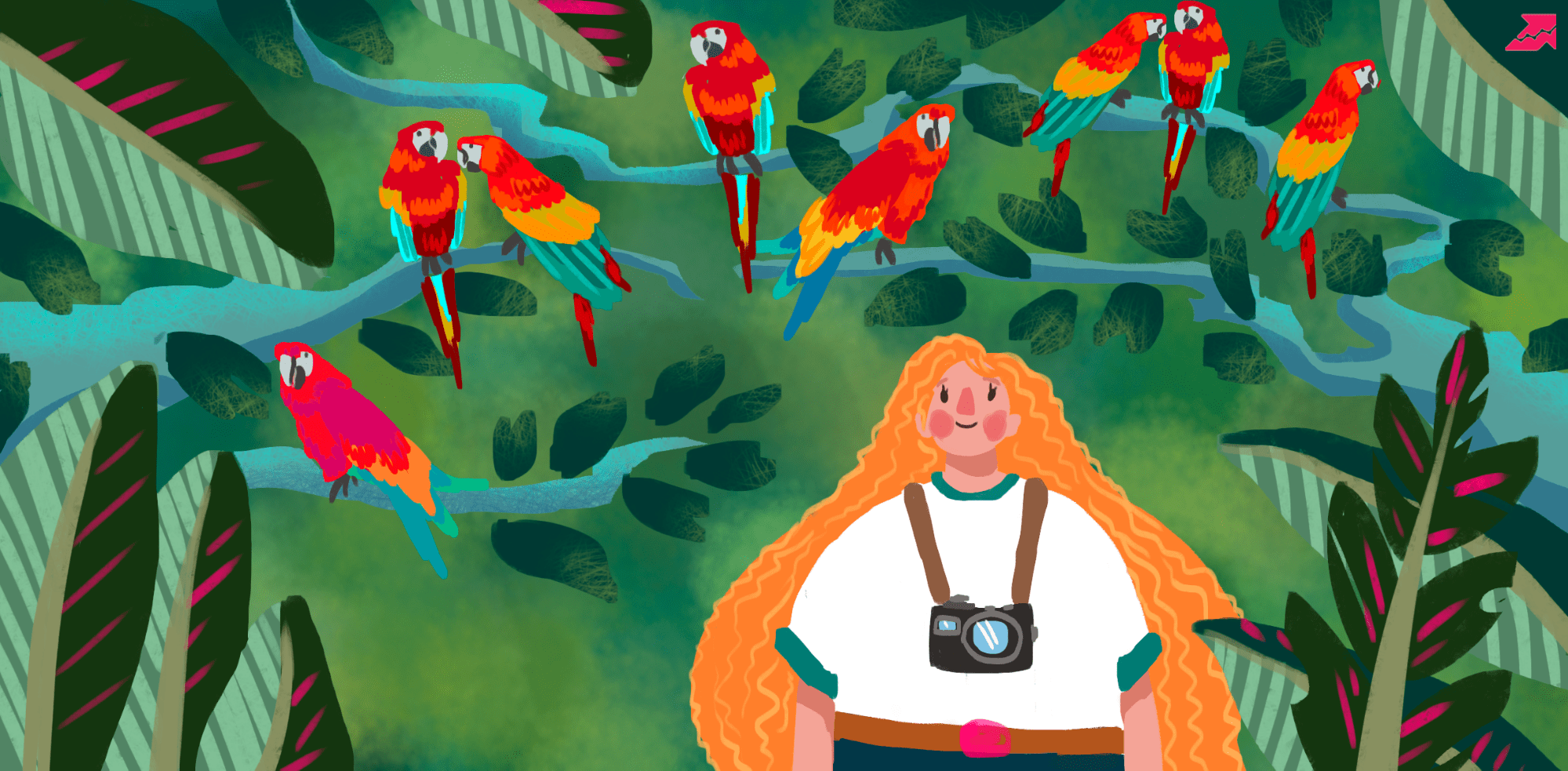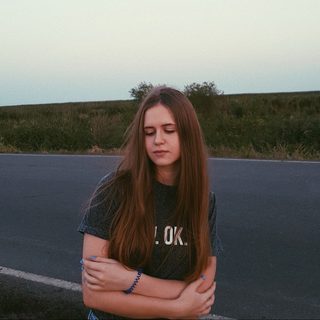 Stacy Mine
Editor at Serpstat
Changes are the things that move us forward. Here in Serpstat, we do everything possible not to stand still. Launching Rank Tracker 2.0 was difficult for the whole team. Dozens of sleepless nights, liters of coffee and developers' tears, hundreds of days of hard work — all this led to creating a new version of the tool which was the longest-awaited. We are happy and proud to present you the latest version of Rank Tracker, and we hope that you'll love it even more!

Recently our development team released
Rank Tracker 2.0
. The updated version has a variety of unique features and provides advanced ways to monitor the site's rankings in organic and paid search results. The new version of the tool simultaneously tracks top 100 competitors according to their
positions, visibility, and traffic
.
It became possible to spend
all monthly limits for one tracking
, not a certain limit every day. This is the most frequently requested feature. Shortly, instead of 2K keys for daily tracking on the Standard plan, the users receive 2K*30 = 60K trackings, which they control at their own decision. The user can spend all in one day or use them for the whole month.
One of the most useful options of the new Rank Tracker is monitoring positions in both organic and paid search results. Just select
type of SERP
when setting the project to view required reports.

Also, to save limits, you can
pause the project by pressing the appropriate button
.
In the new version of the module, you can track up to
50,000 keywords simultaneously
. You no longer have to build small projects for a large site. In addition, up to 500 results are now delivered on the first page of the report.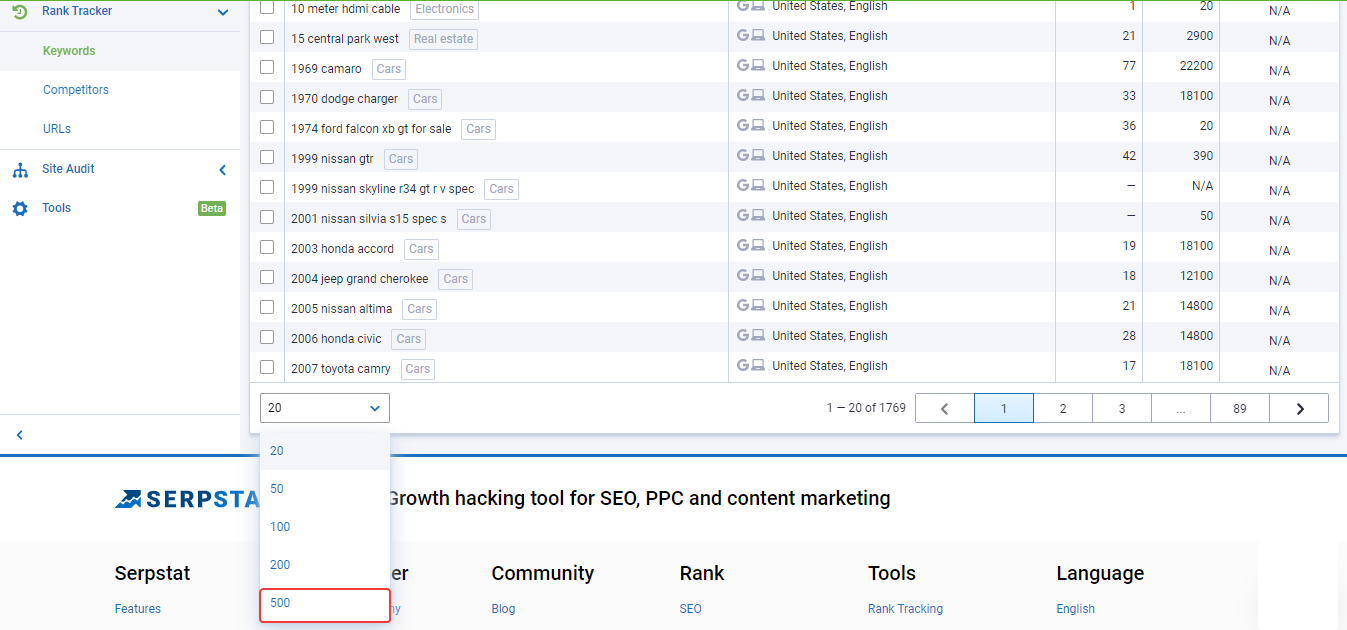 For the convenience of users, the
History tab
in
Keywords
report will also display the
search volume
for each keyword. Sort your data by this column to take into account only high-quality keywords.
In the
URLs report
, you can track the minimum, average and maximum position in the period for the page.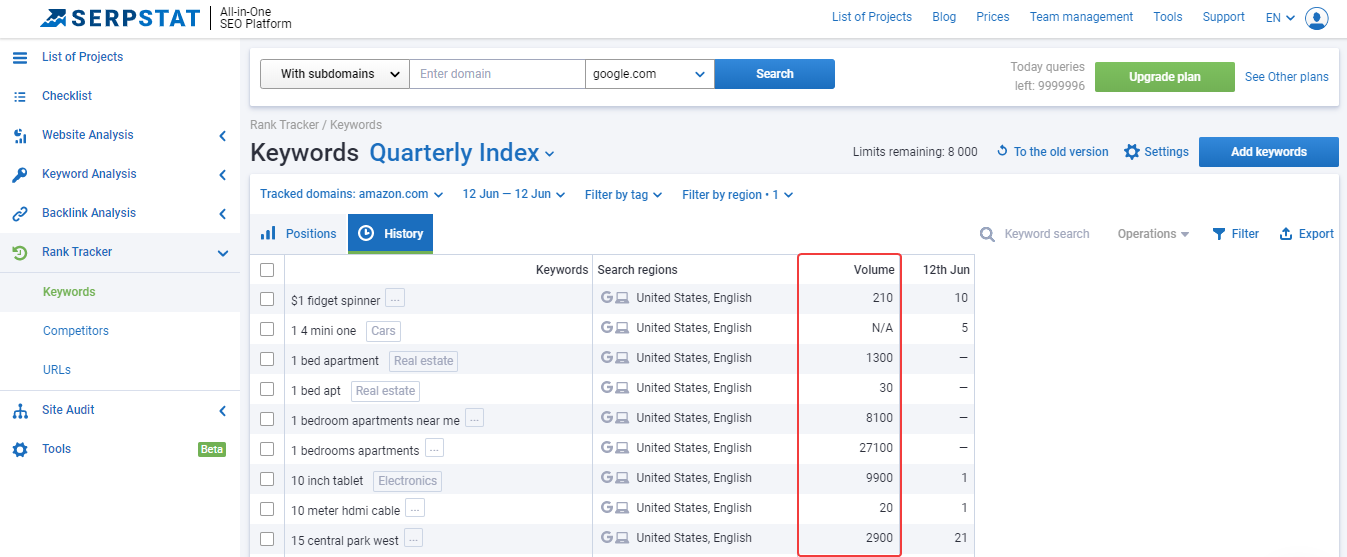 As for the project's setting, you can now instantly add files in
CSV, XLS
, and
XLSX
formats with tags and URLs. You can also use the
XLS
format to download your reports. Before you export finished reports, you can set the time period.
How to work with the Rank Tracker

To track the rankings of your site, you should set up a project at Serpstat. You can do this on the
List of Projects
page or by using the menu on the right.

Here you should enter:

project group, new projects are displayed in the default group.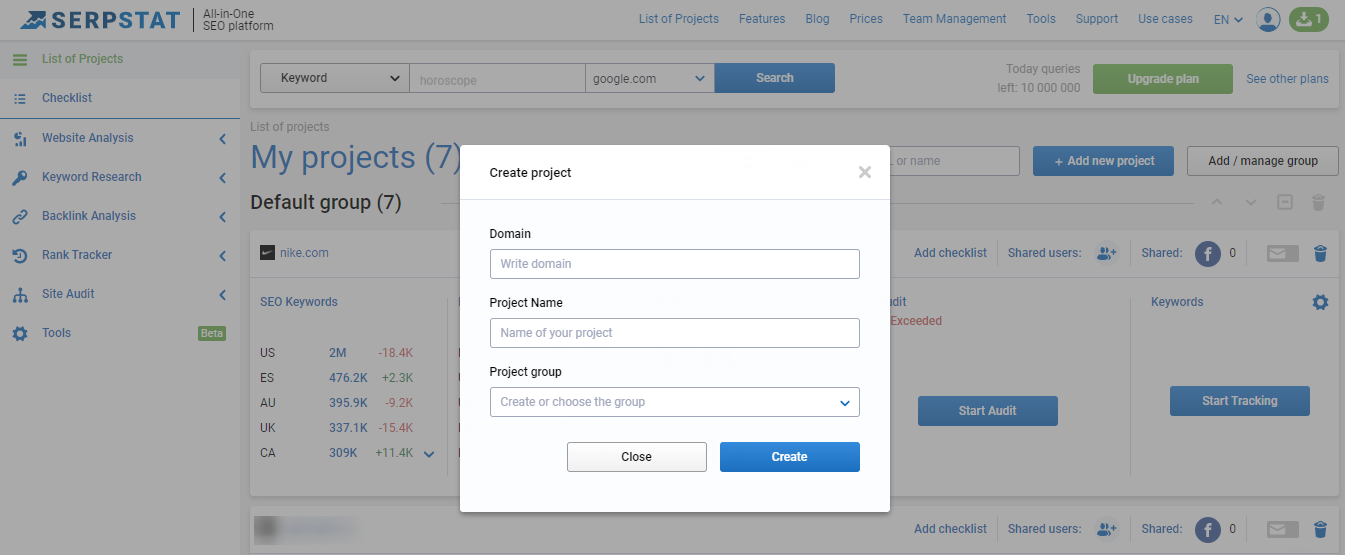 Click on
Start Tracking
and select required settings —
competitors, schedule, search engine, organic or paid search, language,
and
keywords
. New Rank tracker allows you to
track keywords' ranking
in several regions at once, as well as to track paid search results!
On the tab
Keywords
we add them manually (each from a new line) or import: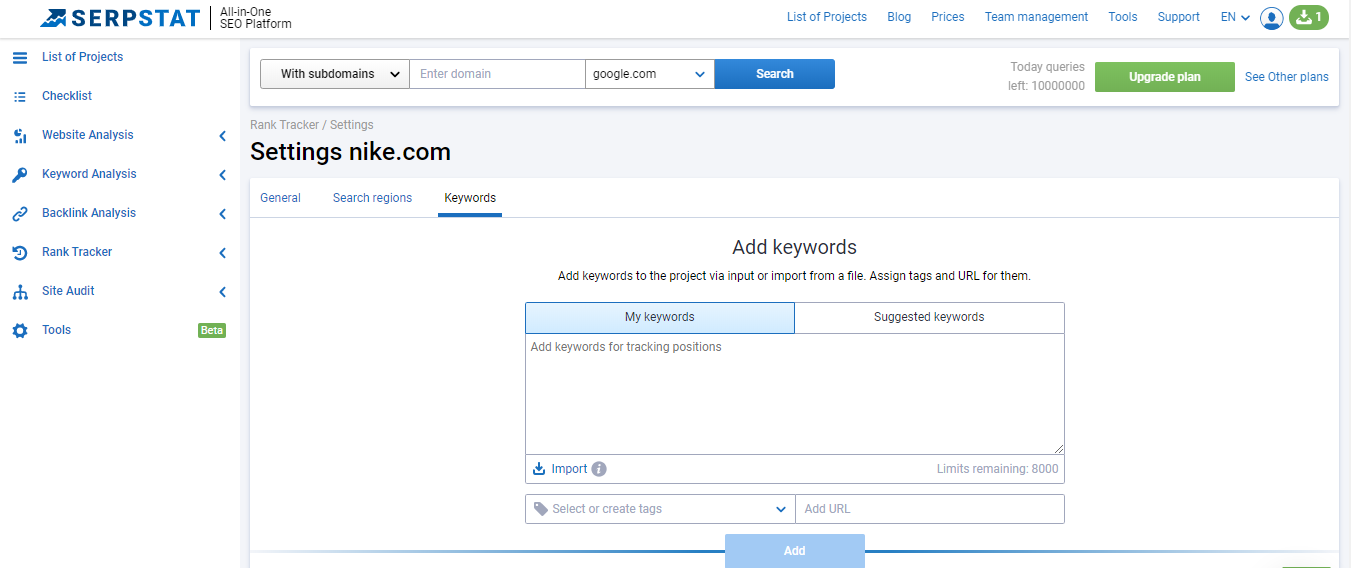 Bear in mind that filling domain, time zone, region, and keywords fields is obligatory. If you miss at least one item, the tool will not run.

After you've set everything up, the monitoring starts automatically. As a result, you get four reports:

Positions.
This report shows which rankings your site had in the selected period.
History
. Here you can see the history of changes within the selected period.
Competitors
. This report presents competitors according to market share and visibility changes.
URLs
. With this report, you can see the position of your site or category for keywords that have been added to the project.
Here are a few insights about our plans. Rank Tracker team is going to add several new features:

Color grouping to the
Keywords History
report
Project tracking
calendar
Manual schedule
setting for tracking
Recommended keywords
to Rank Tracker project
Tracking
separate keywords
on demand
Selecting the
number of competitors
displayed
Getting competitors by
tags
(by groups of keywords)
Protection of
branded traffic
On the table below, you can see the
Rank Tracking limits
for
Serpstat plans
. More information on our pricing and features is available on the
Plans page
.
Important notes:

You can spend monthly limits according to your needs because there is no daily limit.
To save limits you can pause your project by clicking on a corresponding button.
What do you think about our
Rank Tracker
? If you have any suggestions on improving the tools, please give your feedback in the comments below!
Learn how to get the most out of Serpstat
Want to get a personal demo, trial period or bunch of successful use cases?
Send a request and our expert will contact you ;)
Found an error? Select it and press Ctrl + Enter to tell us
Cases, lifehacks, researches and useful articles
Don't you have time to follow the news? No worries!
Our editor Stacy will choose articles that will definitely help you with your work. Join our cozy community :)
By clicking the button, you agree to our privacy policy.