Introducing Serpstat Academy
Do you know what keywords are and what keyword research is used for? I'm pretty sure you do, why else would you be reading our blog, unless someone shared this link with you and you have no idea what is going on here, what the hell is
Serpstat
and why do people need it.
Well, if you don't have the answer to these questions, you're in the right place. If you do know the answers you're not in the wrong place either. Okay, so we established that everyone is in the right place, now nobody move, we have an announcement to make.

You already knew that? I should've changed the title…
Anyways, we're now going to educate our users. From our academy you'll get the basic knowledge about keywords and keyword research, learn how to use Serpstat to its full potential and find the most efficient and advanced tactics to get the most out of keyword research.

Our first course is ready and finishing it will teach you everything you need to know about keywords before diving into keyword research.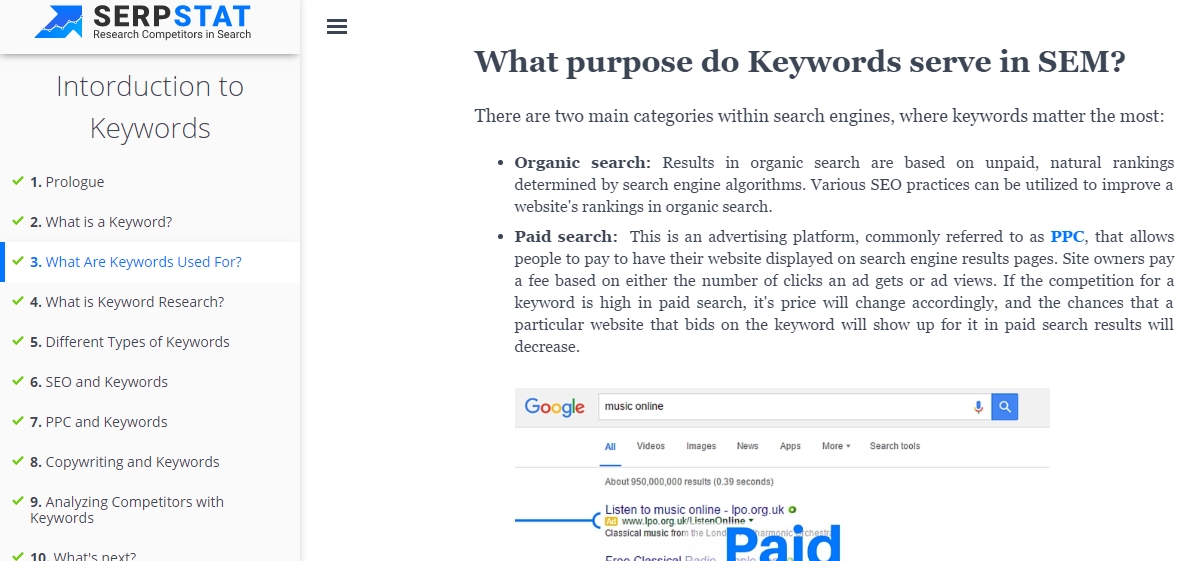 Our next courses are coming soon and they will be full of valuable information for SEO and PPC professionals, marketers, business owners, content managers and so on. Meanwhile, feel free to refresh your knowledge about keywords and tell your friends about the academy, so they know more what you mean when talking about your job.

Speed up your search marketing growth with Serpstat!
Keyword and backlink opportunities, competitors' online strategy, daily rankings and SEO-related issues.
A pack of tools for reducing your time on SEO tasks.
Found an error? Select it and press Ctrl + Enter to tell us
Cases, life hacks, researches, and useful articles
Don't you have time to follow the news? No worries! Our editor will choose articles that will definitely help you with your work. Join our cozy community :)
By clicking the button, you agree to our privacy policy.