Custom Overview features all data collected by our crawlers from your website presented in tables.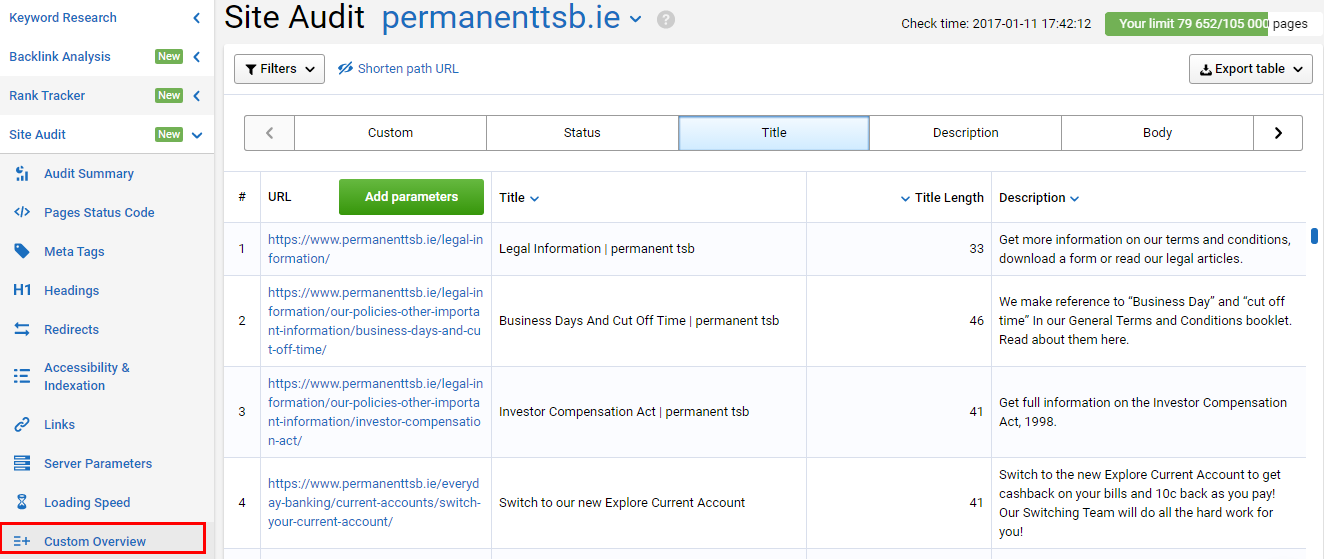 You're free to customize data displayed in the table and available for download.
Parameters are segmented into parameter groups:
Url;
Title;
Description;
Links;
Body text;
Indexation;
Redirects;
Links;
Headings.
To get the necessary data, click on the group name:

If you'd like to add some parameters from other group or remove any of the displayed parameters, click on Add parameters: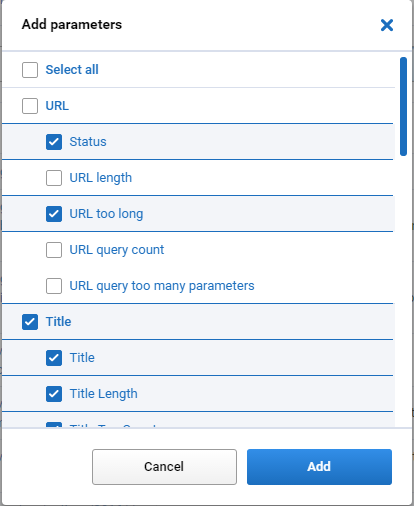 Filter the data to get exactly what you were looking for. Set up the filtering and click on Apply Filter.