Find keyword and backlink opportunities, discover competitor's online strategy, track daily rankings, fix SEO related issues on websites and manage SEO teams.
Serpstat makes it easy to rank higher online
All-in-one SEO toolset
for teams and individuals
Perfect choice for Capterra users
Digital Marketing agencies
SMBs with a dedicated marketing team
Business owners and managers
What you can do with Serpstat
No need to use multiple tools for your SEO and PPC campaigns – everything you need is in a single platform
Discover keyword opportunities to get more organic and paid traffiс
Track your and your competitors' rankings daily, weekly and on demand
Check and fix SEO related issues on your website
Sneek the backlinks tactics of any domain
Watch for local and international online competitors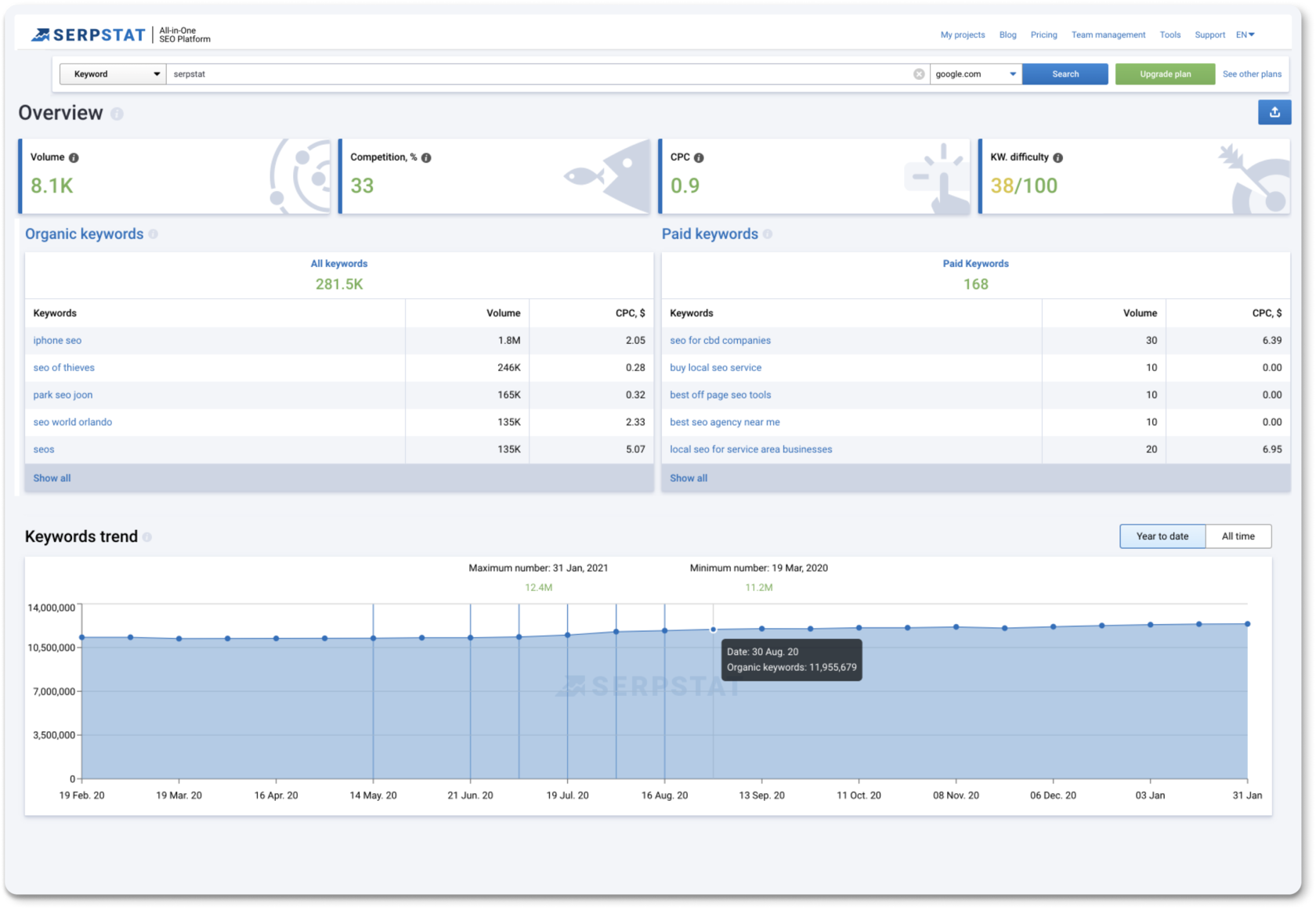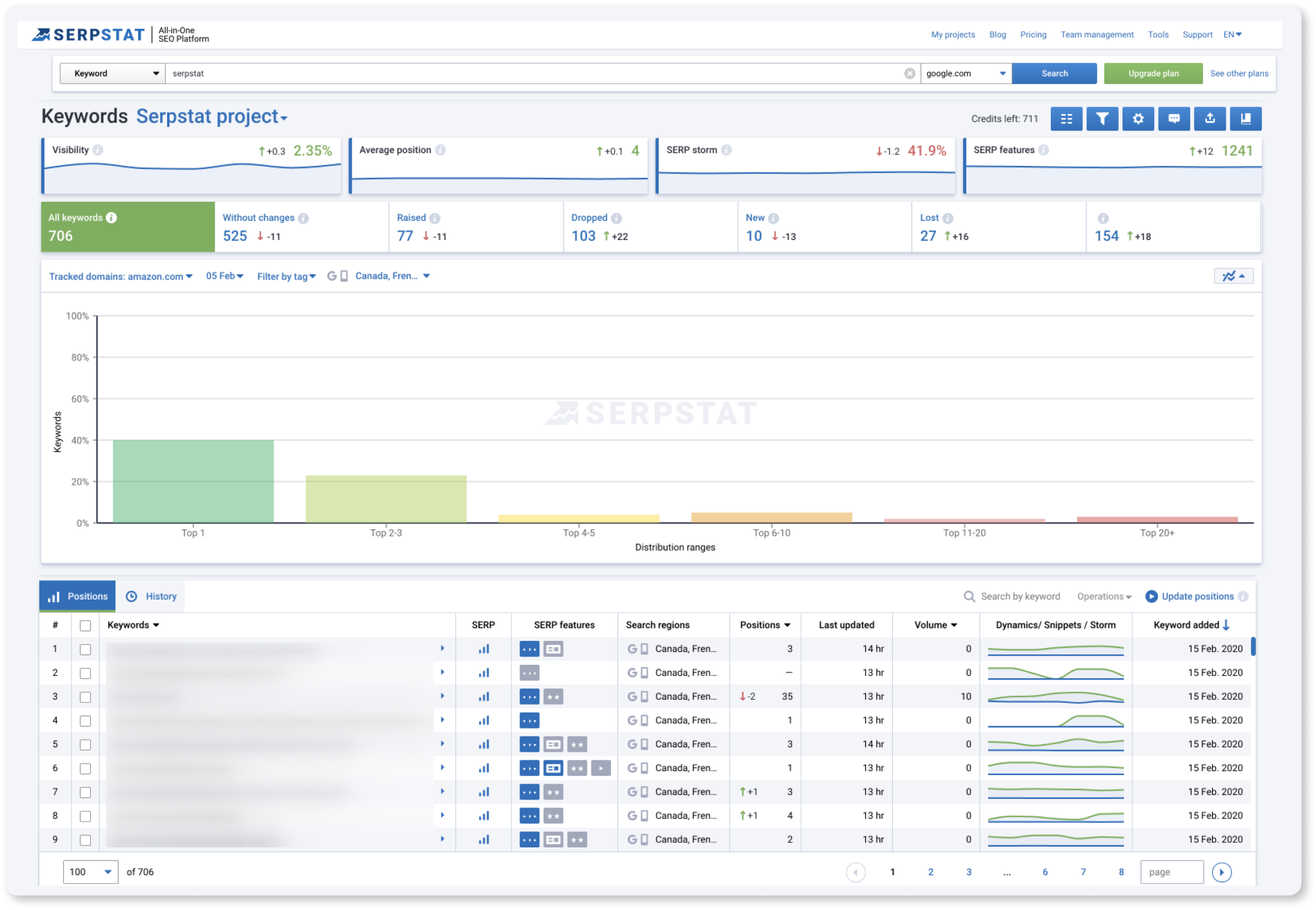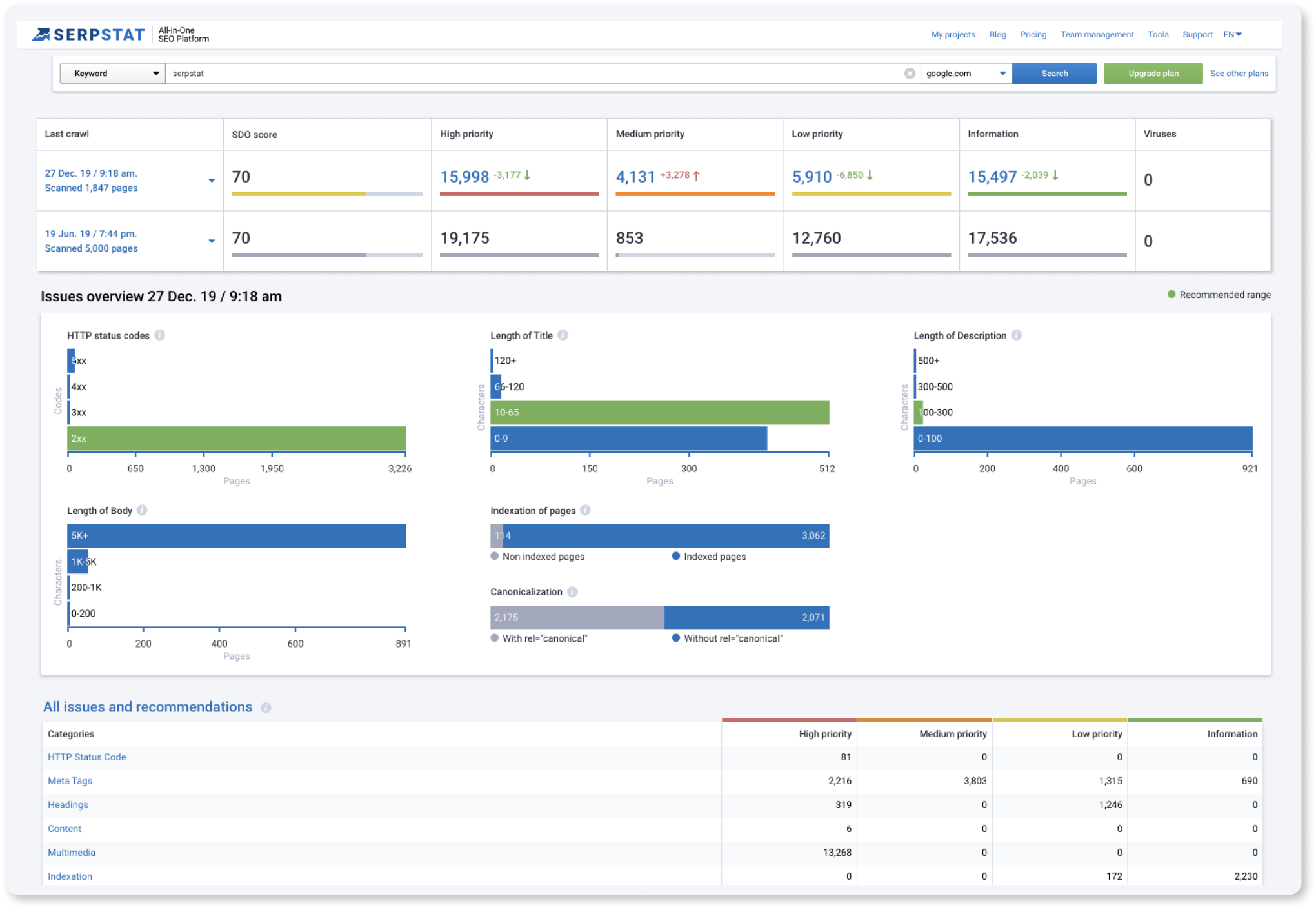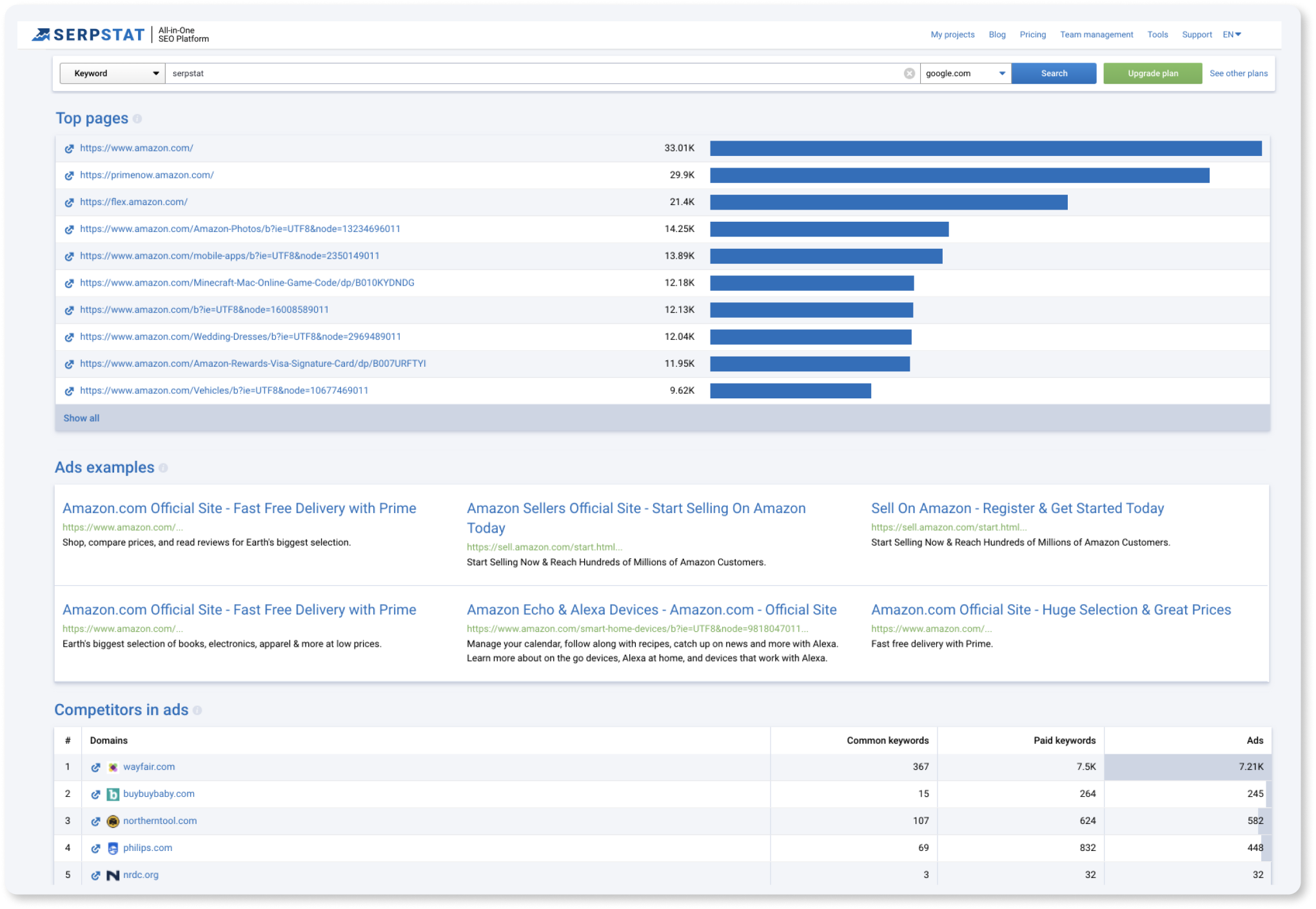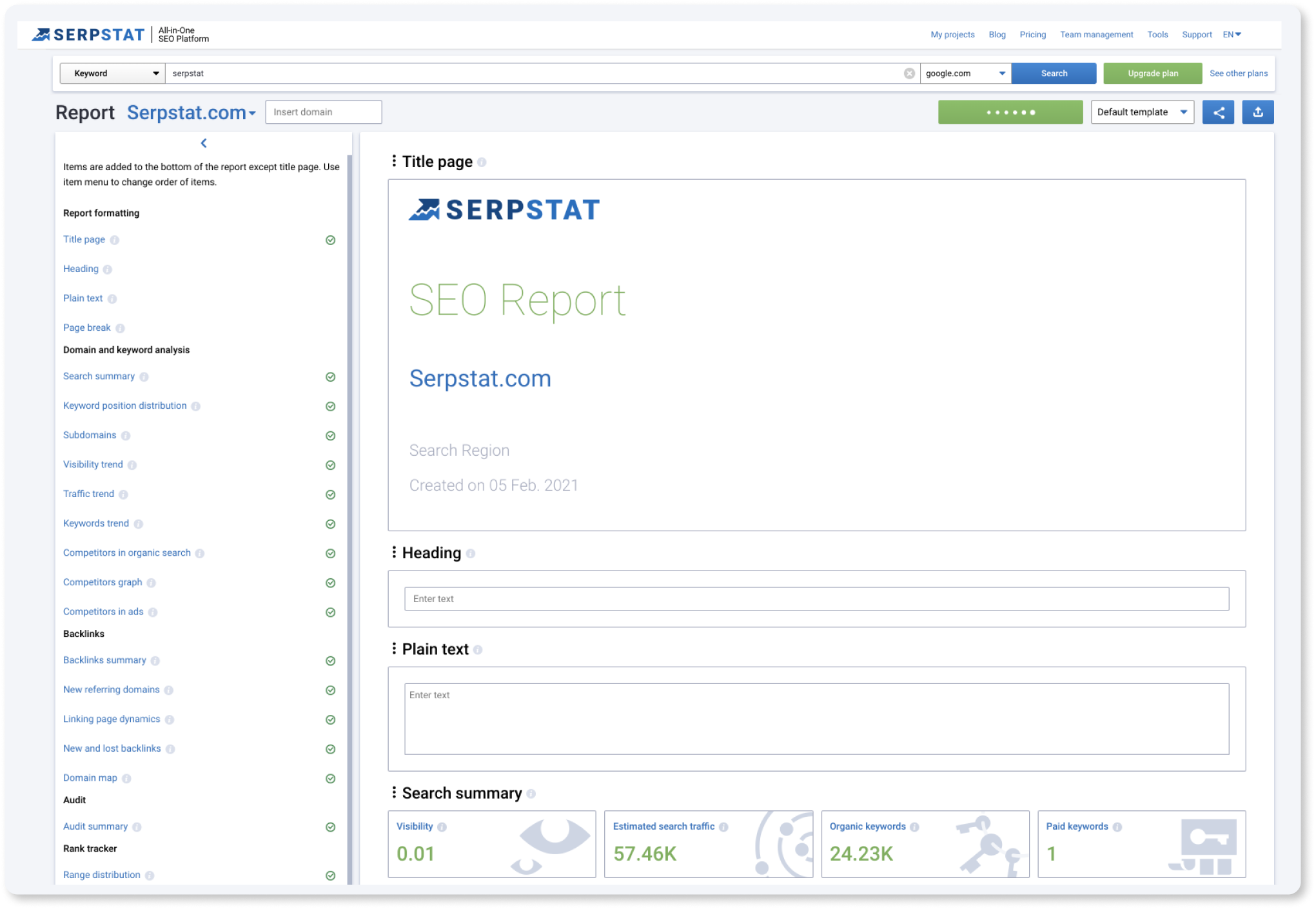 See if your content is optimized enough to outrank your competitors
Groups a large number of keywords to build a SEO-friendly website structure
See competitor`s PPC campaigns and landing pages
Find content ideas that drive traffic
Get customized and scheduled automated reports right to your inbox
Every day our big data algorithms aggregate stats on
1.3 billion domains, 7 billion keywords, and 1.5 trillion backlinks in 239 regional Google and Yandex databases

"Serpstat is a solid SEO tool. It's got all of the features you'd expect from an SEO software suite. And it's competitively priced compared to its main competitors"
Personal demonstration
Leave a request, and we will conduct a personal demonstration of the service for you, provide you with a trial period, and offer comfortable conditions for starting exploring the tool