Who is a webmaster? The basics of the profession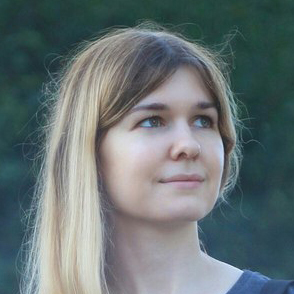 Elena Malyutina
In this article, we are figuring out what a webmaster as a profession is, what they make money on, what they can do, and why a webmaster and a programmer are not the same people.
Who are called webmasters?
It's not that easy to give a definition to webmaster, since it has at least three meanings on the Internet:

This is a website owner who monetizes traffic. Most often we are talking not about commercial, but informational websites or portals that generate income from paid search, offer and teaser advertising.

This is a traffic specialist. They buy traffic and direct it to advertisers' websites. Webmasters are usually regarded in this way by CPA networks and representatives of affiliate programs.

Caution: website owners can negatively react to such a "webmaster" definition considering it more suitable for "affiliates".

So, the webmaster is a specialist engaged in the creation and development of websites. The wider their knowledge, the better. This can be very clearly seen in job descriptions: employers require webmasters to have a knowledge of HTML, working with content, page layout, and SEO.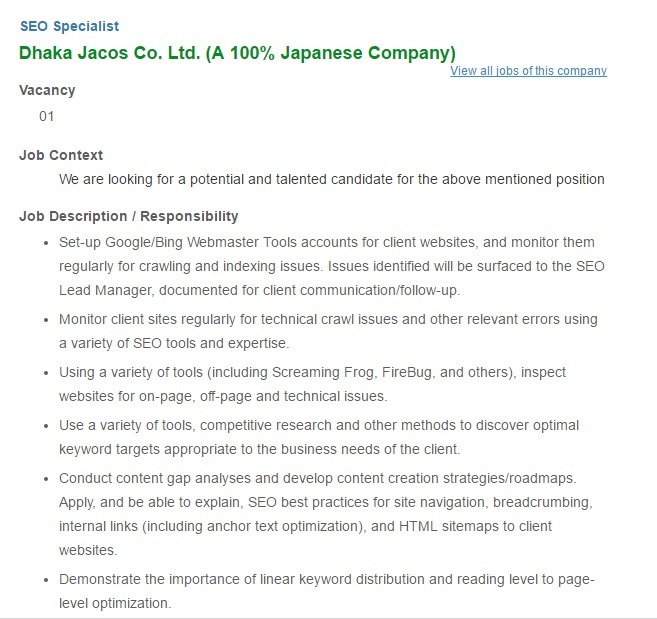 In-house and self-employed web professionals have different goals and objectives, so we will talk about them separately.
Working as an in-house webmaster
What does an in-house webmaster do?
Develops websites from scratch or supports ready-made ones.
Assigns tasks to technical specialists: developers, layout designers, designers, and content managers.
Tests the website, checks plug-ins for updates (these are ready-made software blocks that expand the functionality of the website or individual pages).
Checks the website positions in the search results, looks for reasons of traffic declines and ways to fix them.
Bears responsibility for filling the website with new content: articles, product cards (if the website is an online store), etc.
Monitors the website performance and security and ensures their website is not under filters of search engines.
Companies normally work either with informational websites or with e-commerce ones (online stores), but sometimes it is necessary to deal with both types at the same time.
How to find a job in this industry?

Monitor job posts on Indeed, Glassdoor, and other job marketplaces;

subscribe to Facebook communities that post IT and freelancer jobs;

monitor public pages and blogs on webmaster craft, SEO and IT as owners of website networks often look for webmasters there.

Ways to make money as a professional webmaster

Get a full-time job and earn fixed remuneration.
Work as an in-house specialist with the KPIs; that is, get bonuses for performing tasks.
Take on single website improvements on a freelance basis (install plug-ins, fix layout, etc.).

Webmasters with their own websites
Option 1.
Create a project from scratch: choose the type of a website (informational or commercial), decide on your industry, choose an engine (content management system), a template, invent and buy a domain, and register a hosting.
Option 2.
Buy a ready-made website on a marketplace and take on its development. Here are some popular marketplaces for buying and selling websites:
Exchange,
Flippa,
Empire Flippers.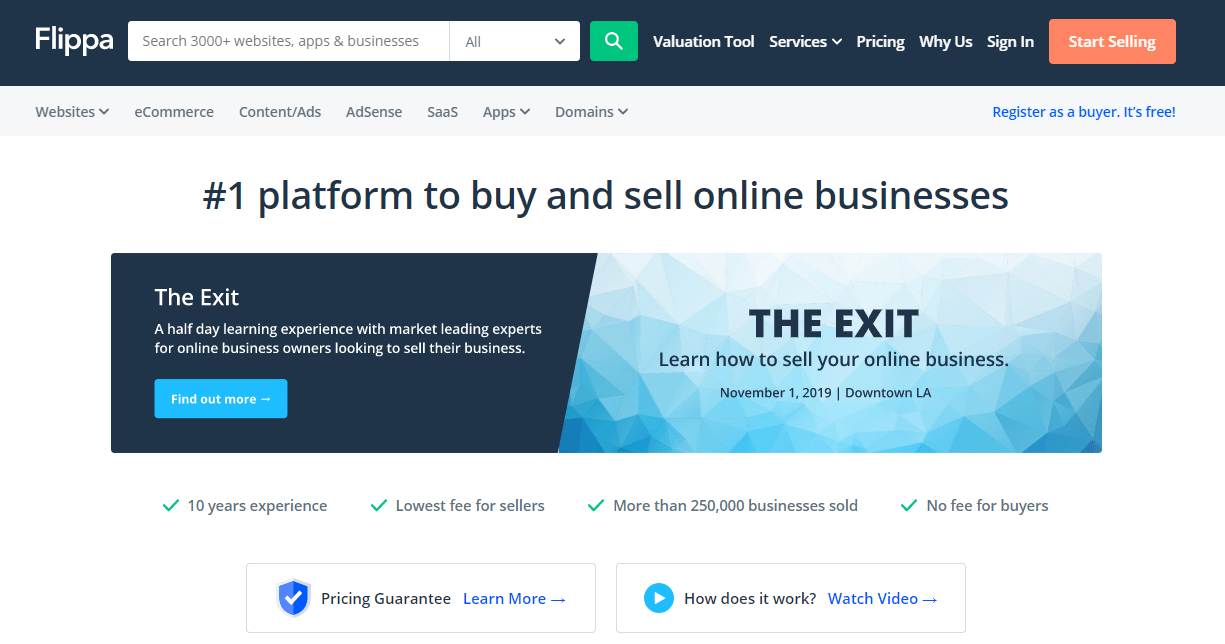 What does a webmaster do?
A webmaster does the same things as they do working in-house for a company as well as:
looks for advertisers for their website;

configures monetization and tests advertising blocks;

deals with the audience, namely, creates social media communities of the website subject and configures push notifications and emails;

looks for article authors and content managers and coordinates their work.

What does a webmaster make money on?

When there is stable traffic to the website (approximately 100-500 visitors per day), you can add the website to the Google advertising network.

The more traffic, the higher the income and the more monetization methods you can connect to your website (affiliate programs, links, direct advertising, lead generation).

In general, the work of a self-employed webmaster can be described as follows: create a website using a free engine, think over the structure and functionality, fill it with useful content, acquire traffic, and start monetizing it.

And then work on improving the resource: publish new articles, find cool content and a way to present it in order to constantly return the audience to the website.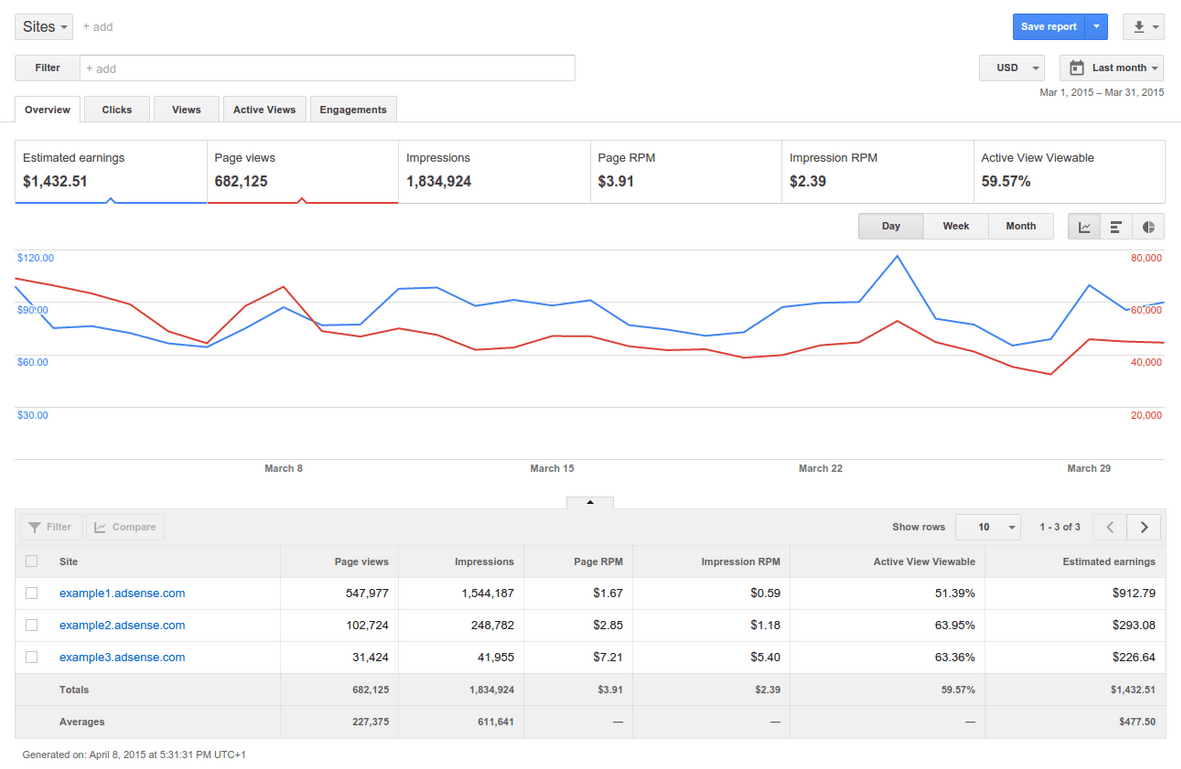 Go in-house or create websites on your own?

The main difference between an in-house webmaster and a self-employed webmaster is that the former focuses more on the technical component and reporting while the latter focuses on the quality of content and traffic, as well as website monetization.

There is more freedom of action in creating your own websites, and your income is only limited by the capabilities and free time of the webmaster.

How to become a webmaster: Skillset
Let's remember the screenshots of the job opportunities from the beginning of this article: the webmaster's field of knowledge extends from the basics of programming to working with content. It all depends on the specific goals that the webmaster or their supervisor set.

We will consider a set of basic knowledge that will be useful for everyone who wants to become webmaster.

The main advantage of ready-made CMS is that you do not need to know programming languages. There are ready-made templates, plugins and website assemblies (there is especially a lot of them for WordPress), all website management is done through the admin panel.

There are many small but very important regular tasks in working on a website, for example, renewing a domain, paying for hosting, updating plugins, etc. It is useless to master these tasks in theory, you need to actually try to perform them. For example, choosing and registering a domain is not difficult; owning one domain for a year will cost about $5. Prices may vary depending on the domain name that you choose.

Working in Google Search Console
This is the major tool for webmasters. The Google Search Console service displays data on indexing your website pages on Google, notifies you of security problems and shows what queries users input to find your website.
Search engine optimization

Contemporary SEO is a science at the intersection of semantics and marketing. Where to start? You should study how search engines work now, what are the search results, what tasks do search robots and assessors have. An advanced level is to learn how to compose a semantic kernel for a website, parse keywords and use them to create technical requirement specifications for articles.

Working in Google Analytics

This is a service for tracking website traffic and user behavior on pages.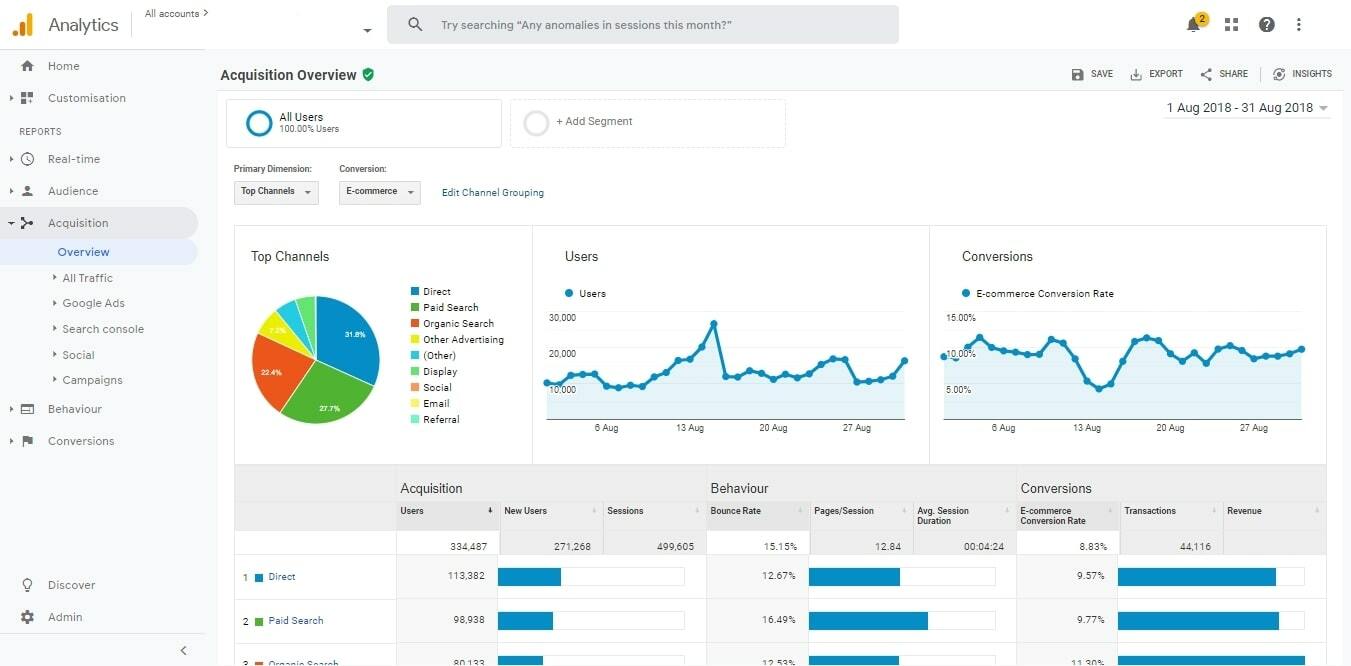 You don't have to write articles yourself, but you need to know what the content consists of, which users and search engines like in a particular niche. This is useful for assigning tasks to a copywriter or editor. By the way, nowadays, website content is not bare text, but a mixture of videos, photos, infographics, tables, polls, and other formats.

A great advantage is the ability to collect and analyze competitor websites in terms of their appearance in the search results: keywords they use for the optimization, website ranking in the search results. Today, this task is greatly simplified by various services.

For example, using Serpstat you can find out lots of interesting things about websites of your competitors, including their semantic kernels, traffic, and popularity on social media: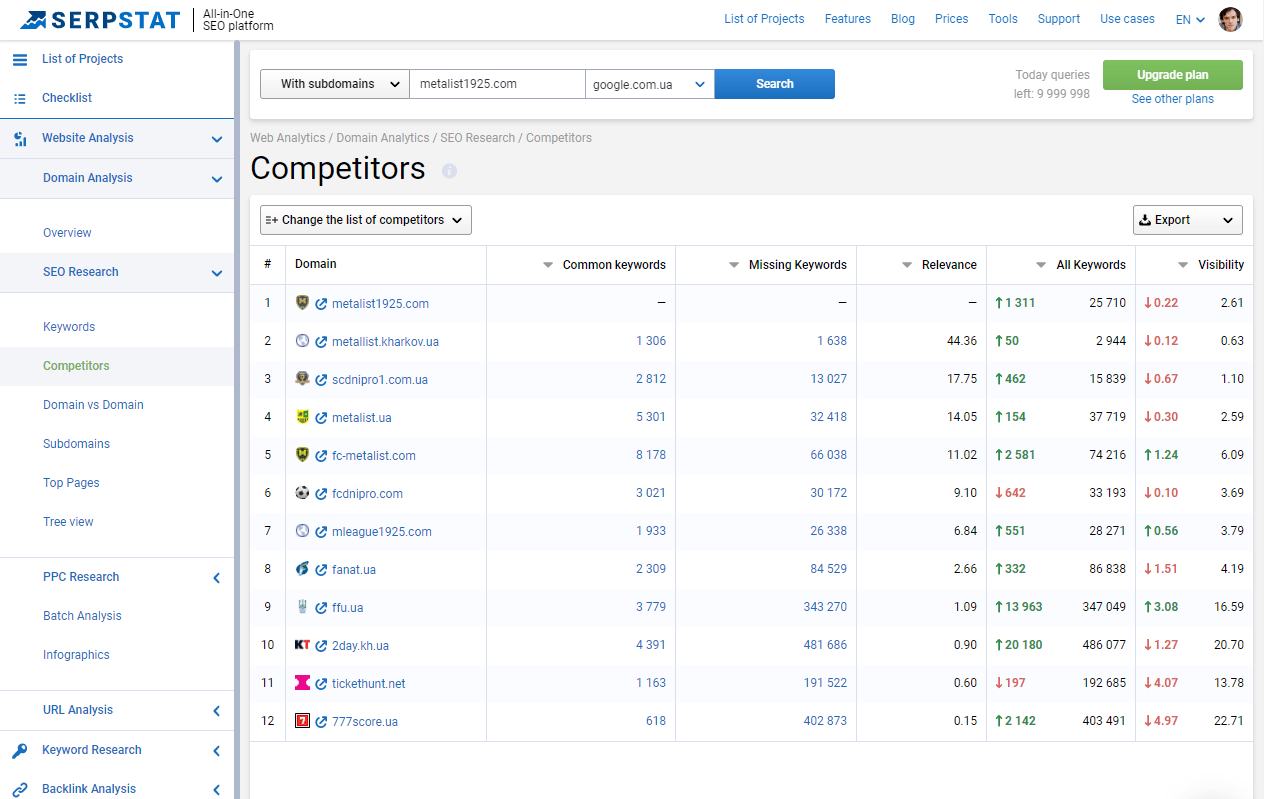 Simply speaking, usability is the convenience of using a website. You need to master it in order to understand how to increase the website's average session duration, reduce the bounce rate (closing the page immediately after the session start), etc.
A webmaster is a website specialist for all trades. You can work in-house for a company or make websites for yourself. A webmaster looks wider at a website than a developer. A webmaster is not required to understand CSS styles or engine code but should interpret an overall picture of the functionality of the entire website.
It is not required to know programming languages and layout subtleties. Nowadays, a webmaster is rather a competent manager who knows who and what to delegate in order to achieve a result.
It's worth trying to study this subject if you:
have operational and analytical thinking;

have experience in either IT or marketing, that is, you have at least one of the beginner competences of a webmaster;

like the website industry, you are interested in how search engines work, and you would like to master monetizing websites via advertising and affiliate programs.

Why do you need to be a webmaster?
A webmaster is a versatile specialist when it comes to creating and managing websites, so there's always going to be a demand for them, as long as websites exist. Such a web professional is absolutely essential for small business and website owners because they can tackle all kinds of tasks: develop a website from scratch, work with HTML, SEO, traffic, advertisements, find and fix technical and content issues, perform all kinds of analytics, etc.
How long does it take to study to become a webmaster?
It may differ significantly, depending on the education path you decided to take. A shorter, condensed education program could be completed in 6 months, while an extended course could last up to two years and more. But some people claim that you can become a webmaster in a couple of weeks! All in all, there's no definitive time frame, it's very individual.
Can I learn by myself and become a webmaster?
The vast majority of skills and expertise are archived by self-learning and practice in any profession anyway, so becoming a self-taught webmaster definitely is possible. While a computer science degree does give an aspiring webmaster an advantage, by no means is it everything that matters, and you certainly can go without it.
Speed up your search marketing growth with Serpstat!
Keyword and backlink opportunities, competitors' online strategy, daily rankings and SEO-related issues.
A pack of tools for reducing your time on SEO tasks.
Found an error? Select it and press Ctrl + Enter to tell us
Cases, life hacks, researches, and useful articles
Don't you have time to follow the news? No worries! Our editor will choose articles that will definitely help you with your work. Join our cozy community :)
By clicking the button, you agree to our privacy policy.