What you need to know when optimizing your website for voice search
For many years, voice search has been at the top of the most popular search tools worldwide. And if you think that your audience is too old or young for this, then you are very mistaken: more than half of users in all age groups make voice queries at least once a day.
So if you have a website, and your potential customers have a mobile phone and a tongue, it's time to learn how to optimize a website for voice search.
Why is voice search actually important?

The study conducted by Stone Temple found that in 2019, voice search ranked a confident fourth among the most preferred search tools. The result is worse than last year, and nevertheless, it is more than 50% of all respondents.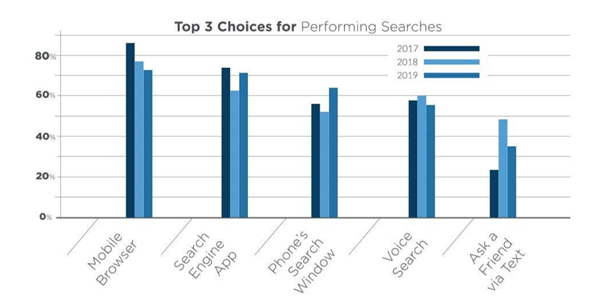 According to
PwC, 71% of respondents prefer to enter voice queries rather than traditionally type them with their hands. 65% of respondents aged 25 to 49 use voice technology at least once a day which is unexpectedly higher than that of the generation of 18-24-year-olds (59%) which is considered to be the driver of these technologies.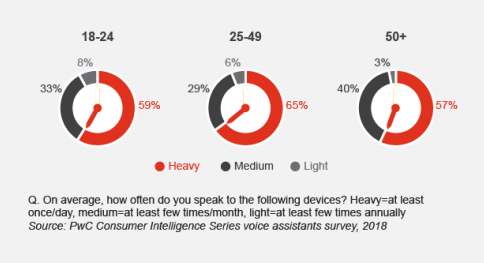 Back in 2016, Internet Trends noted in their study that 22% of local business queries came from voice search.
Three main differences between a voice search and a regular one
Entering long, detailed queries manually is time-consuming, but saying them aloud is easy. If text queries most often contain 2-3 words, the voice query consists of 3-5 words and most often they have a "long tail".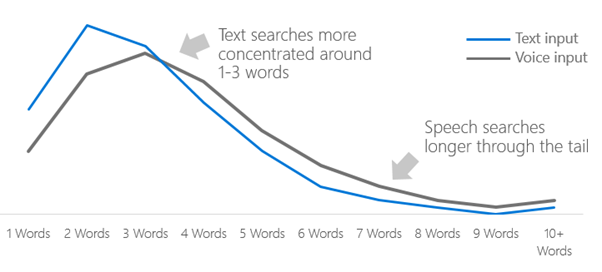 People often use voice search on the go to quickly find a place or solution. Therefore, from year to year, the presence of question words in them only increases.

An interesting fact: marketers note that, depending on the question word used, the user's interest in the desired product/service and, the willingness to perform the target action will differ, respectively.

For example, a person, who is interested in how to do something, will be "colder" than someone who is looking for where to do it.

Once again: 22% of users turn to voice search on mobile devices when they search for information about local businesses. These are "near me" queries that are familiar to everyone, whose share has grown for events, for example,
by 500% between 2015–2016 and 2017–2018. So if you have a local business, voice search is a must-have.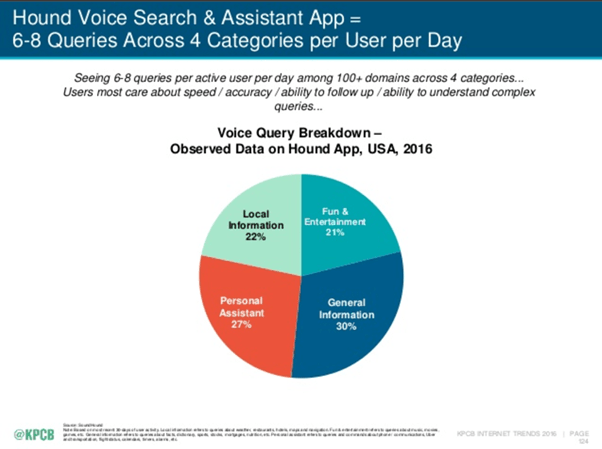 How to prepare a website for voice search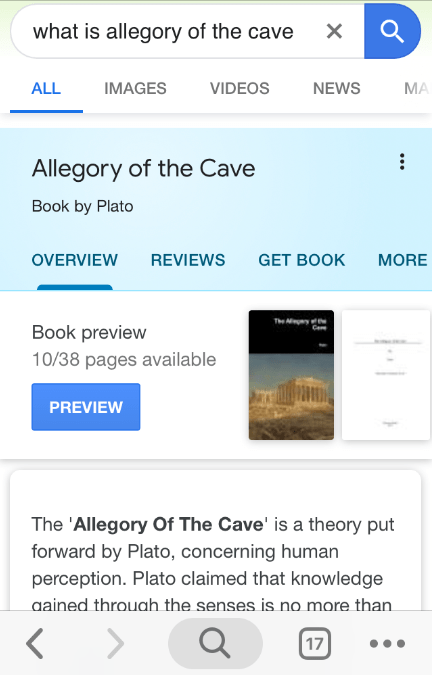 You can use several options to help the search engine select the information on your website that is suitable for responding to a specific query.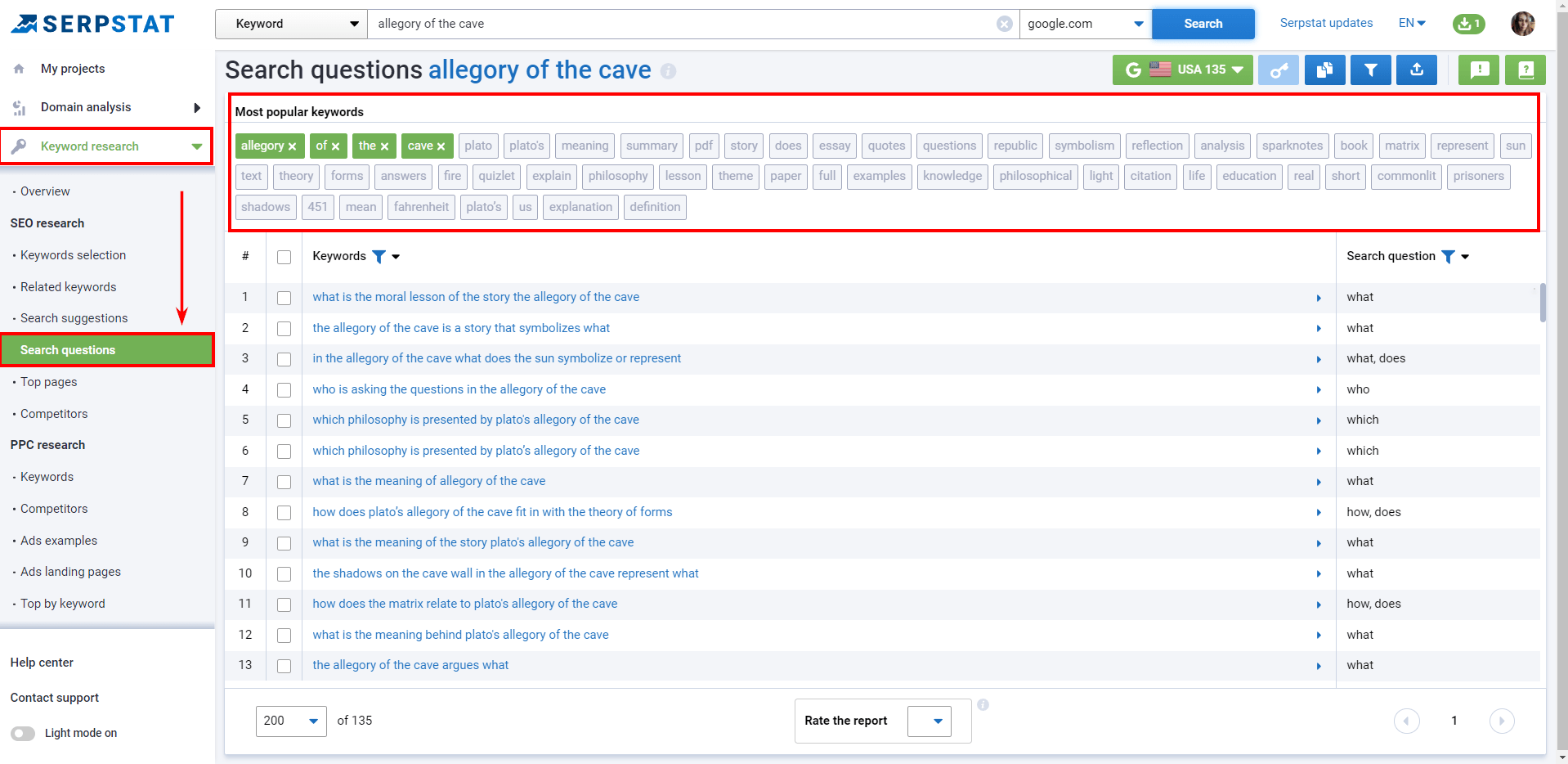 40.7% of responses to voice queries are in rich
snippets
. So take care of the structured markup design on your website. This is especially important for smart speakers: both Google Home and Amazon Echo only read out one answer. And the user will not be able to view other options like in mobile search results. Google's
Structured Data Markup Helper can help you generate rich snippets.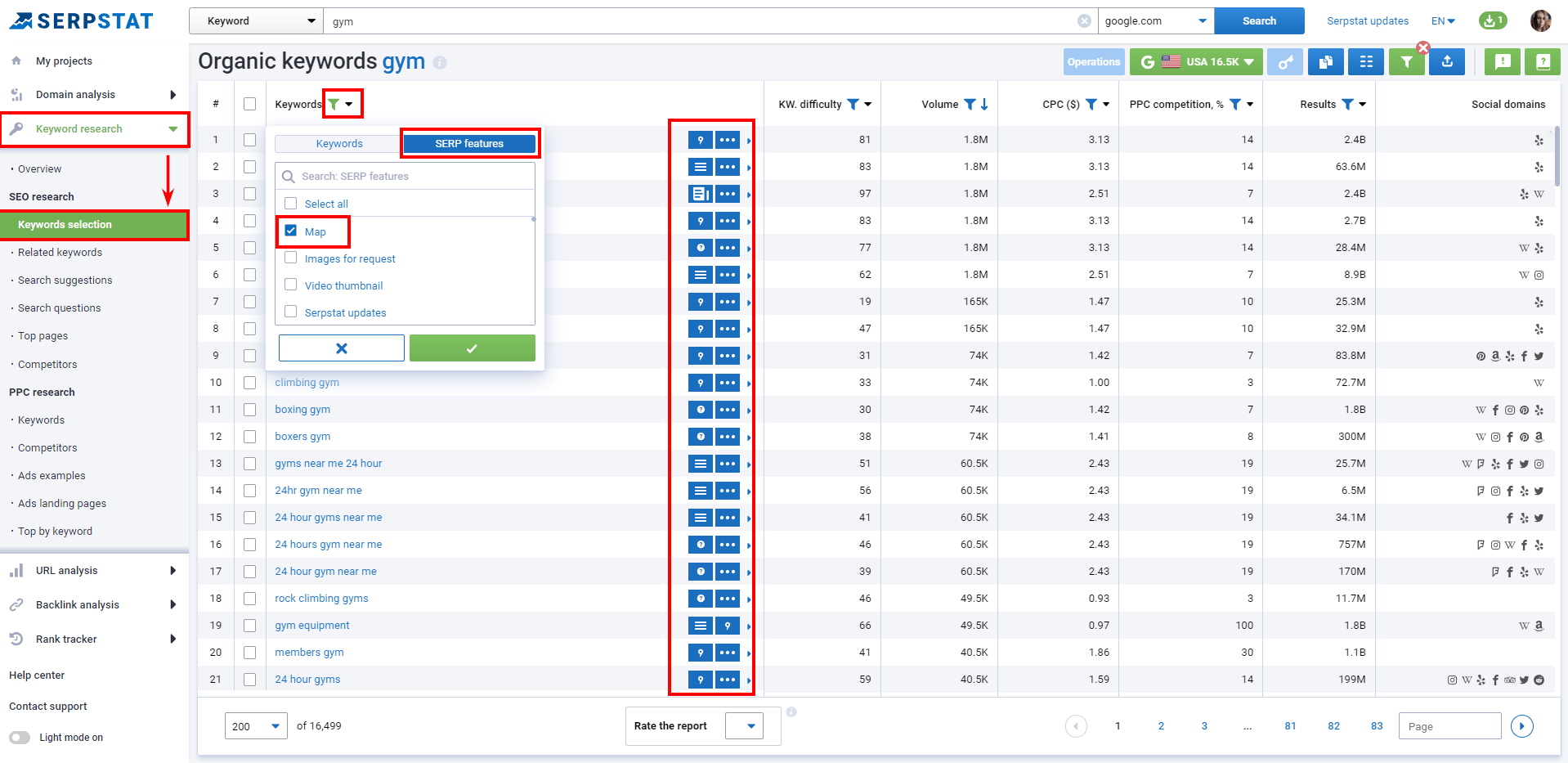 Natural language and long texts
We have already said that voice queries are longer and colloquial in comparison with regular ones. Therefore, follow what your mobile audience is looking for and use the appropriate phrases in the texts (often these will be low-frequency queries). This can be done using well-known tools like Google Keyword Planner, Ahrefs or
Serpstat
.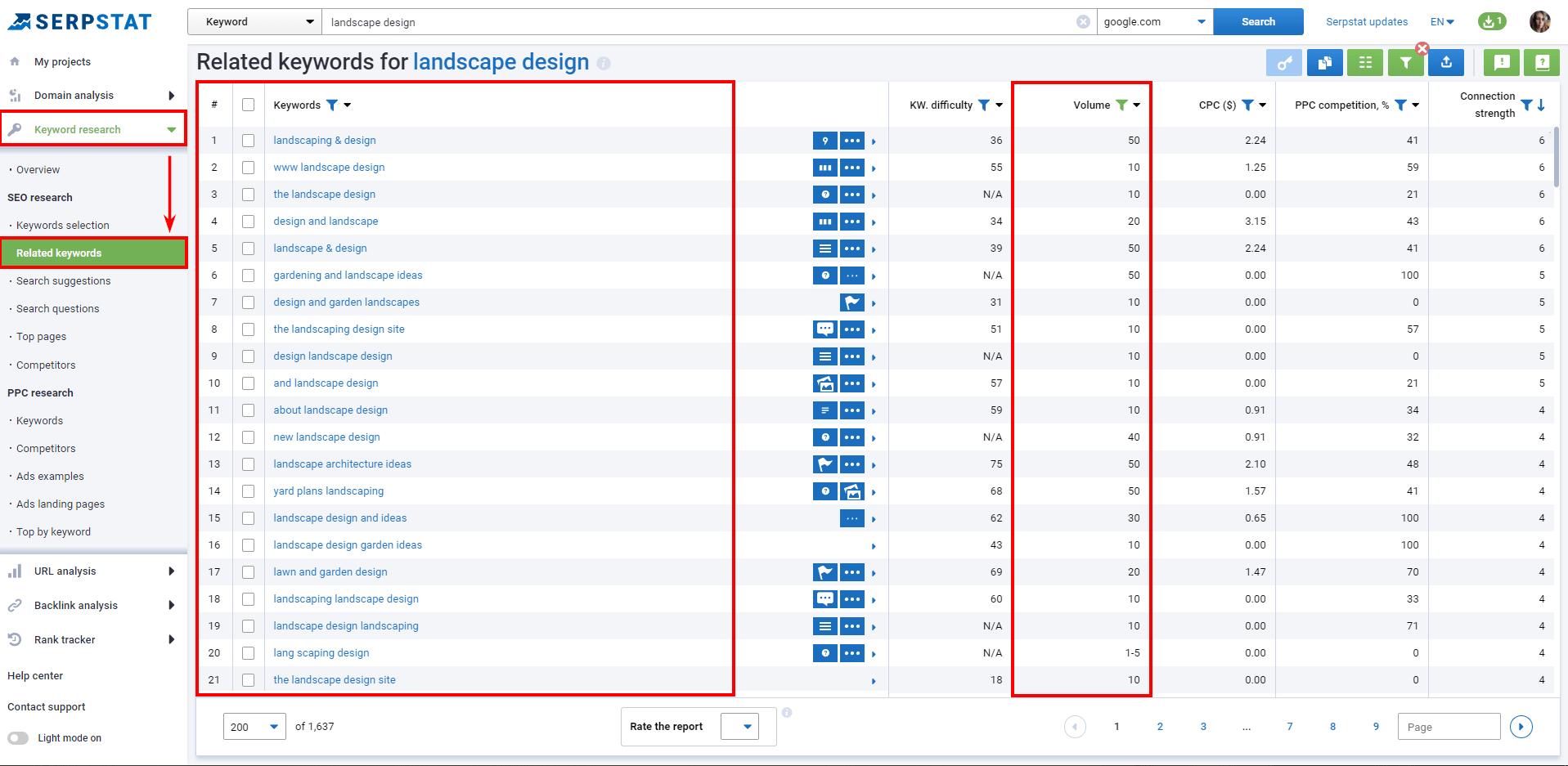 If you're already scrolling through your mind how monstrously bloated your site will be because of pages optimized for hundreds and thousands of long, natural queries, then don't do that. Write longreads; it's fashionable, and even in them, you can give answers immediately to dozens of queries or even more with the proper level of imagination. And create
the "Blog" section
on your website as it is appropriate in any industry.
By the way, a study conducted by Backlinko
showed that less than 2% of all voice search results contain an exact keyword in the Title.
People often send voice queries from mobile devices literally on the go, so they don't have time to wait two to three seconds while the page is loading. According to Backlinko,
the optimal loading time of the page
optimized for voice search is 0.54 seconds.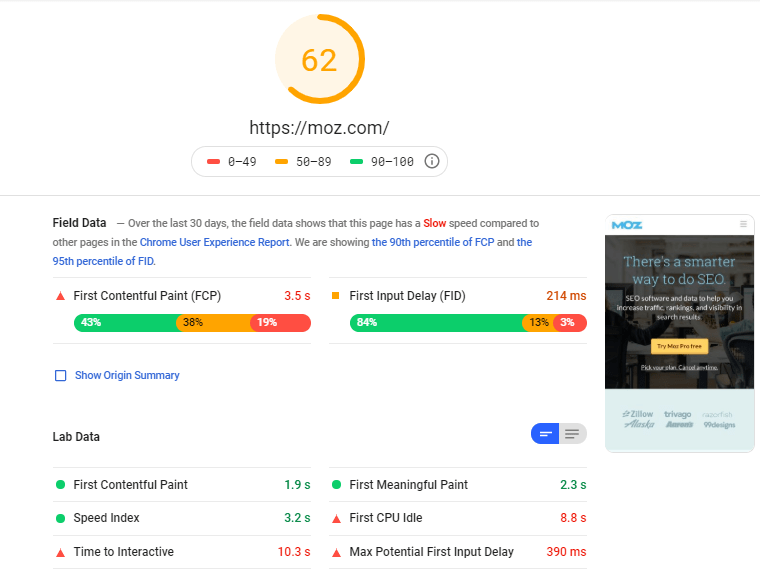 Western webmasters believe that the
Ahrefs
Domain Rating indicator affects the website getting into the search results of voice queries. The optimal DR value is 77 and higher, according to Backlinko.
Serpstat Domain Rank - our own backlink indicator based on the number of sites linking to the analyzed one and the number of sites linking to these referring sites.

This is a high value; in order to achieve it, you need to constantly develop the resource, you need to at least fill it with high-quality unique content, work with the link mass. No one has forgotten about the
website age
, although it is much more difficult to influence this indicator.
If you have a
local business
and you still haven't got a card in Google My Business, do it at least for the voice search. Specify the correct business category, write down the address, phone number, and working hours. This will significantly increase your chances of appearing in search results for a hyperlocal voice query.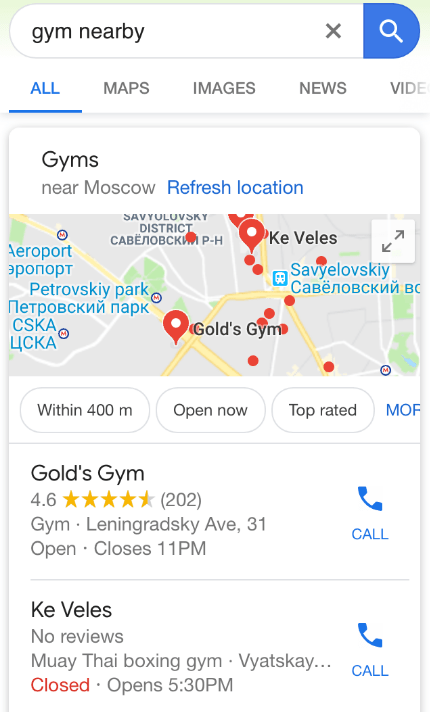 If you already have company cards, do not forget to keep them alive: add relevant photos and work with reviews. Remember that rating stars are also displayed in the results and may affect the user's decision.
Google often displays an extended video block in response to natural queries. Make videos that respond in detail to popular user queries, provide them with extended description and post them on your website. This will give another chance to be above the search results.

Our specialists will contact you and discuss options for further work. These may include a personal demonstration, a trial period, comprehensive training articles, webinar recordings, and custom advice from a Serpstat specialist. It is our goal to make you feel comfortable while using Serpstat.
If you approach the development of your website responsibly, then in general, it is already prepared for voice search. Above, we only talked about the main points which you need to focus on for the successful promotion. They are the following:
Create the "FAQ" section.
Fill the resource with content that answers user questions and is focused on long-tail queries.

Work on the structured data markup.
Increase the website loading speed.
Increase the domain authority.
Optimize your website for local search results, particularly using Google My Business.
Add videos to your website.
Speed up your search marketing growth with Serpstat!
Keyword and backlink opportunities, competitors' online strategy, daily rankings and SEO-related issues.
A pack of tools for reducing your time on SEO tasks.
Found an error? Select it and press Ctrl + Enter to tell us
Cases, life hacks, researches, and useful articles
Don't you have time to follow the news? No worries! Our editor will choose articles that will definitely help you with your work. Join our cozy community :)
By clicking the button, you agree to our privacy policy.