// В этом файле есть те нужные стили которые в других файлах нет.?>
What is targeted advertising on social networks and how to configure it

Targeted online advertising is a type of advertising aimed at the target audience which takes the audience type into account: age, location, interests, and other features. Targeting helps narrow down the original sample to an audience that is potentially interested in your product or service. Let's consider examples of targeted advertising and how to configure it.
The development of Internet technologies has opened up new marketing opportunities. Analytical systems, counters, and internal website trackers allow you to track user behavior which is represented by interests, location, geographic data, visited websites and pages, search queries, etc. These statistics make it possible to divide the audience into segments.

Traditional advertising, for example, on TV, radio, and in the media, covers all consumers including those who are not the target audience of the advertiser. The number of people who saw such an advertisement is higher which also increases its price. However, most of the impressions usually do not yield a response.

The advantage of targeted advertising is the opportunity to select a group of users potentially interested in your product. Such advertising is more effective in terms of conversions and budget expenditures.

Targeting is a way to select the target audience according to specified criteria. The term comes from the word target which means a purpose or an aim. The result of targeting is targeted advertising impressions, that is, impressions to users your product or service is focused on.

Major advertising targeting options:
geotargeting;

interests or subjects;

run time;

socio-demographic;

behavioral targeting.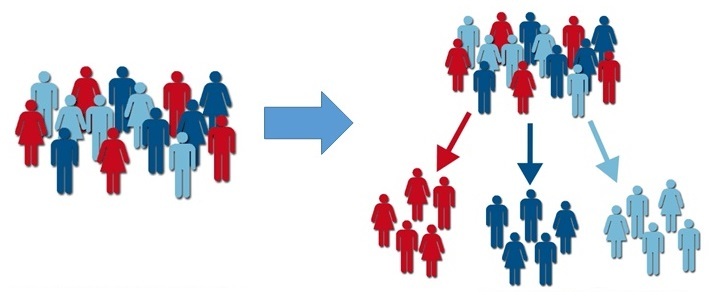 Advantages of targeted advertising
An advertiser gets the opportunity to show ads to those users who are most likely to be interested in their product. Information about the audience also allows you to make advertising more personalized in terms of the content. This reduces costs, increases the conversion rate, and return on marketing investment.

In addition, statistics from such campaigns help to determine how effective a particular targeting method is. If the subject group does not yield results, you can remove it from the settings of the advertising campaign and direct the budget to a more profitable user segment.

Targeted advertising has advantages not only for advertisers but also for consumers. The information space is overloaded with unnecessary information and advertising.

Targeted advertising allows users to more frequently see products of the interesting segment in the advertising stream, for example, in the Facebook news feed, videos on YouTube. Some resources provide the opportunity to choose the subjects of displayed ads.

Targeted advertising and types of business
Given the differences in target groups and business subjects, targeted advertising will be relevant in almost any project. However, for some companies that want to make themselves famous, targeted advertising is a must.
Local companies. Geotargeting involves the affiliation of the audience not only to a specific country but also to the city and region. For example, the owner of a car service, gym, a coffee shop can acquire local audiences within a radius of 1-5 km using the appropriate settings.


Focused products or services. Most projects can be considered more or less centric. For example, young middle-income families renting an apartment may be interested in a website of a new residential compound, and cat owners may be interested in information about a hotel for pets during summer vacations.


В2В segment. Enterprises are looking not only for retail customers but also for dealers, intermediaries, and business partners. It is advisable for open investment funds or franchisers to target advertising at beginner or experienced entrepreneurs, people with a fairly high level of income, and relevant interests.
Examples of targeted advertising
An active Internet user is constantly faced with targeted advertising. The main examples include:
advertising on social media;

banner advertising on websites;

advertising fragments in videos;

advertising on mobile phones;

paid search advertising.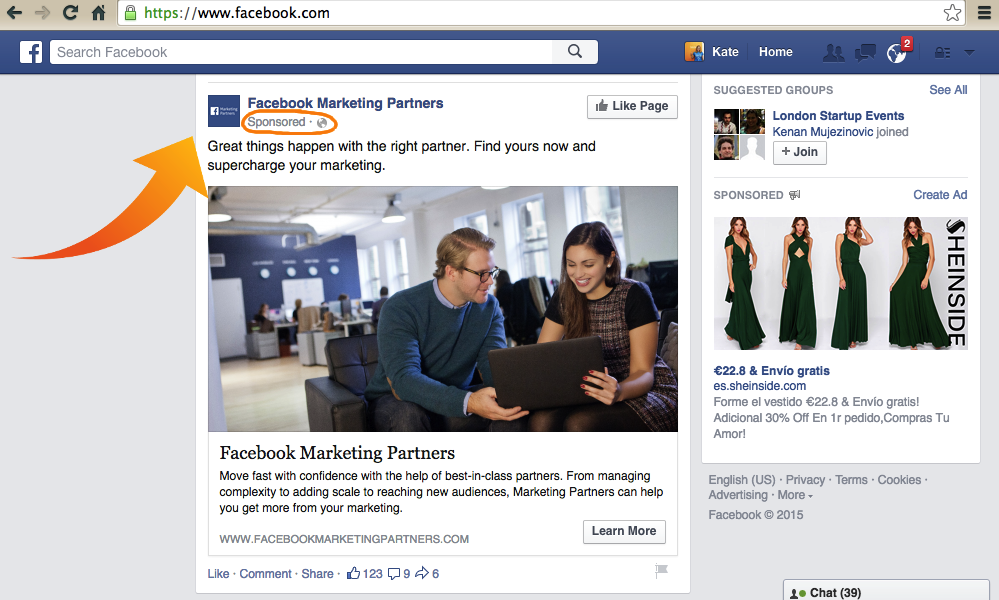 A user may notice that the advertisement that they see on the Internet often coincides with interests or reminds of recent actions. For example, visitors to the online store website can see promotional banners of this store while browsing other websites.

In this case, an advertiser saves data about website visitors and targets advertisements on them as if they have not made a purchase yet, but were interested consumers. This is how retargeting works.

Display advertising settings on Google include the choice of websites for placing banners depending on the interests, demographic characteristics, and other features of visitors. Paid search advertising is also targeted. In the case of paid search advertising, targeting is carried out by keywords that users enter in the search bar.

Most online marketing services allow targeting by device, for example, displaying ads only to users of mobile devices.

How to set up social media targeting
Targeted advertising on social media opens up an opportunity for advertisers to spend their budgets more efficiently. Users who see such advertisements are potentially interested audiences. Therefore, the click-through rate of advertising banners is higher.

Let's consider the most popular social media and the targeting features in each of them.

Targeted advertising on Facebook
Facebook is a great platform for targeted advertising. This social network is popular all over the world and has a huge number of users in a wide age range. In general, the audience of Facebook is solvent and susceptible to advertising.
The main advantages of advertising on Facebook include:
Ads are placed in the visible part of the screen. Advertising appears not only in small blocks to the side of the page but also directly in the news feed, and that makes banners more visible.

Numerous targeting parameters. Facebook's detailed targeting allows you to identify the clearest portrait of the target audience.

High requirements for advertisers. To launch advertising on Facebook, you must comply with the rules of ad placement and moderation. A business page should inspire confidence, advertise officially acceptable products and services, use quality and informative advertising. These requirements also increase user trust in advertising.

How to configure targeted advertising on Facebook:
Create a business page on Facebook. You must assign at least one user with a personal page as the page administrator.

Create an account in Facebook Ads/Facebook Business Manager. Through the service, you can customize, run and analyze campaigns, as well as manage your budget.
Create a campaign. When creating a new campaign, you must specify its name and purpose, that is, traffic, conversions, offline stores visits, and others.
Set up a campaign. At this stage, you need to specify all the necessary conditions for targeting, that is, gender, age, location, interests of the audience. You can target ads by marital status, income level, and other characteristics.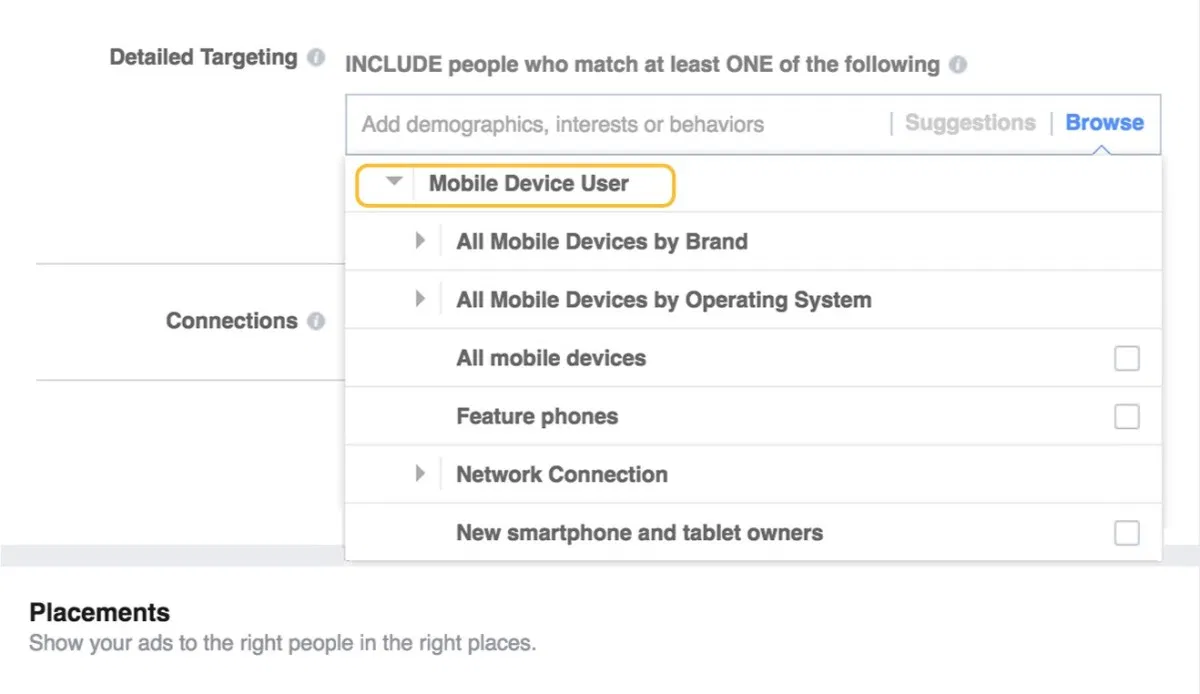 Specify placements. When setting up advertising, you can choose the type of device that you should focus on. Advertising on Instagram is also configured in this section.

Define the impression schedule and campaign budget.

Create advertisements. At this stage, you need to compose commercially attractive texts and select banners oriented on the target audience according to the targeting settings.

Targeted advertising on Instagram
The advantage of targeted advertising on Instagram is the activity and engagement of the audience. In the Russian-speaking space, the social network Instagram is at the peak of its popularity.

A typical Instagram user is ready to perceive visual content. The Instagram audience usually view the news feed from a mobile phone several times a day.

How to configure targeted advertising on Instagram:

Prepare the Instagram page for a promotion, that is, fill it up with posts with high-quality images.

Link Instagram and Facebook business accounts.

Set up targeting through the Facebook Ads Manager account.
Make sure that the Instagram platform is switched on in the Placements section.
Configure your advertisements using banners suitable for Instagram format and selling Call-To-Action text aimed at the target audience.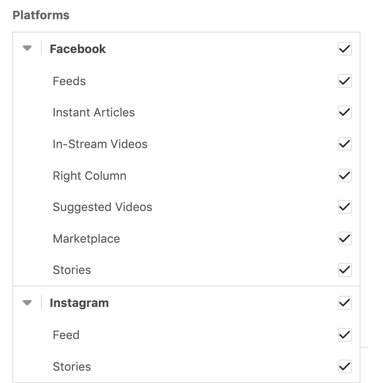 Analyzing the traffic on the Internet allows you to divide the audience by interests, location, and other criteria.

Targeted advertising on social networks is the result of an analysis that allowed us to identify user segments that are potential consumers of the advertiser's products or services.

This advertising generates target impressions, higher click-through rates and helps to efficiently spend the advertising budget.

Learn how to get the most out of Serpstat
Want to get a personal demo, trial period or bunch of successful use cases?
Send a request and our expert will contact you ;)
Found an error? Select it and press Ctrl + Enter to tell us
Cases, lifehacks, researches and useful articles
Don't you have time to follow the news? No worries!
Our editor Stacy will choose articles that will definitely help you with your work. Join our cozy community :)
By clicking the button, you agree to our privacy policy.