What Is Addurl On Google And How It Works

To speed up the indexing of website pages, they could be added to Addurl Google in the past. Since the summer of 2018, Google's "Add URL" has been switched off. To speed up page indexing, it is recommended to use the Google Search Console.

How Did Add Url Google Work?

Until August 2018, webmasters had the opportunity to inform the Google search robot about the appearance of new website pages. To do this, you had to add the URL of the desired page to the Google Add Url
service line.
After sending the data, a notification arrived that the page will be added to the index after verification. This process took several hours to several months. No one received any guarantees or exact deadlines regarding the registration of pages in the index.
It was additionally recommended to publish links on respected websites whose pages are indexed faster by the robot.
Now, when going to the "add URL" service, the following message is displayed:

This means that adding a website to the Google index through this tool is no longer possible.
How to register a website in Google
Now, when switching to Addurl Google, it is recommended that you create and submit a Sitemap as well as use the URL verification tool. You can only perform this with your website. This is done using the
Google Search Console.
You can check the availability of a sitemap in the respective section of the service: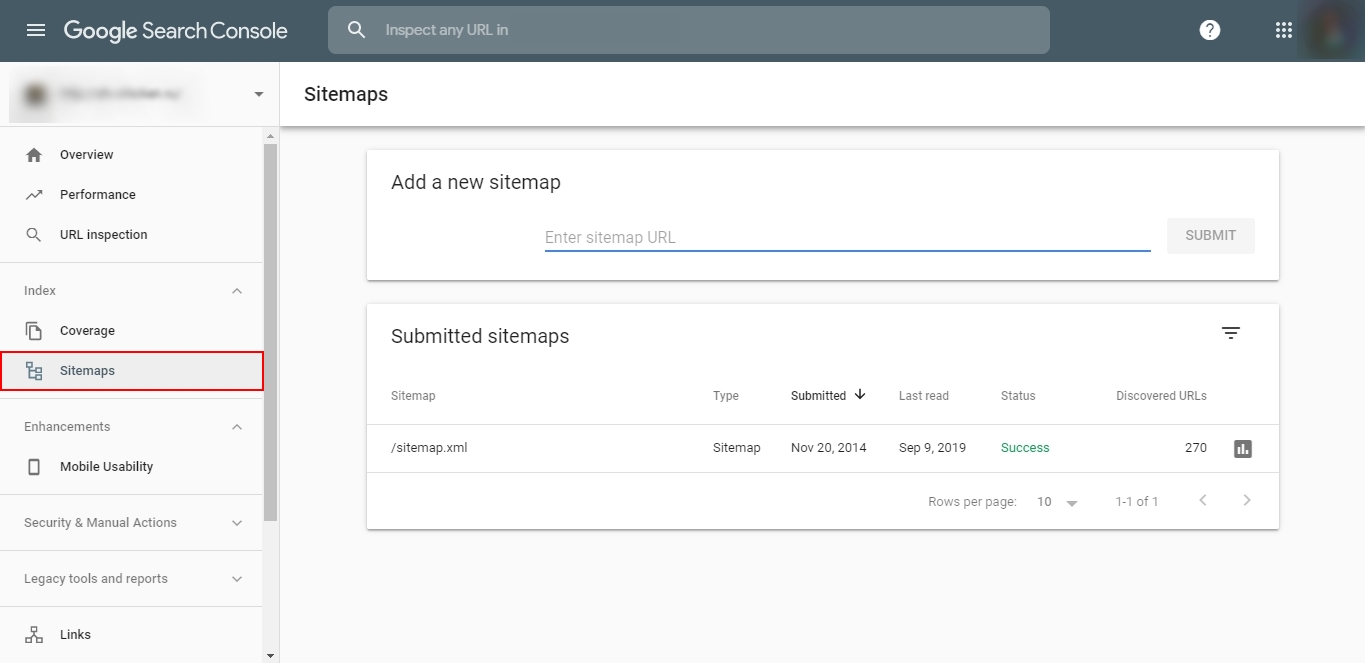 To
add a page to Google
, you need to go to the "URL inspection" section and enter the desired address in the line:

If a page has been created recently, it may not be indexed. Then you will receive a message about this, and you can immediately request indexing of the URL:

You can also request repeated indexing of the existing website page:

Additionally, you can create a single-page website on free hosting where you need to add links to the main website. Next, you should request a single-page URL inspection, from which the search robot will automatically go to the pages of the main website.

After 3-6 weeks, it is advisable to remove the single-page website in order to prevent manual sanctions from the search engine.

Registration of a website on Google is no longer available through the "add URL". When switching to a service, a recommendation appears about adding a sitemap and URL inspection using search engine tools.

You can add a URL to Google by clicking the "Request Indexing" button in the Google Search Console.

Speed up your search marketing growth with Serpstat!
Keyword and backlink opportunities, competitors' online strategy, daily rankings and SEO-related issues.
A pack of tools for reducing your time on SEO tasks.
Found an error? Select it and press Ctrl + Enter to tell us
Cases, life hacks, researches, and useful articles
Don't you have time to follow the news? No worries! Our editor will choose articles that will definitely help you with your work. Join our cozy community :)
By clicking the button, you agree to our privacy policy.