What is a CRM system and how to choose it
CRM system serves to automate the process of communication between a company and its clients. It allows controlling all communication channels and building a dialogue with every client. CRM systems can be used free of charge or on a paid basis using the cloud-storage or your company's own server.
If you have a customer database and desire to extend your business, it is essential to automate the communication process with all clients. For example, you plan to administer the sales to retail companies, which means that you will deal with legal entities.

Accordingly, it will be necessary to communicate with managers, deputy directors, and other personnel. Provided that these conversations happen on a regular basis, it is impossible to keep control of all the information considering deals, calls, or agreements.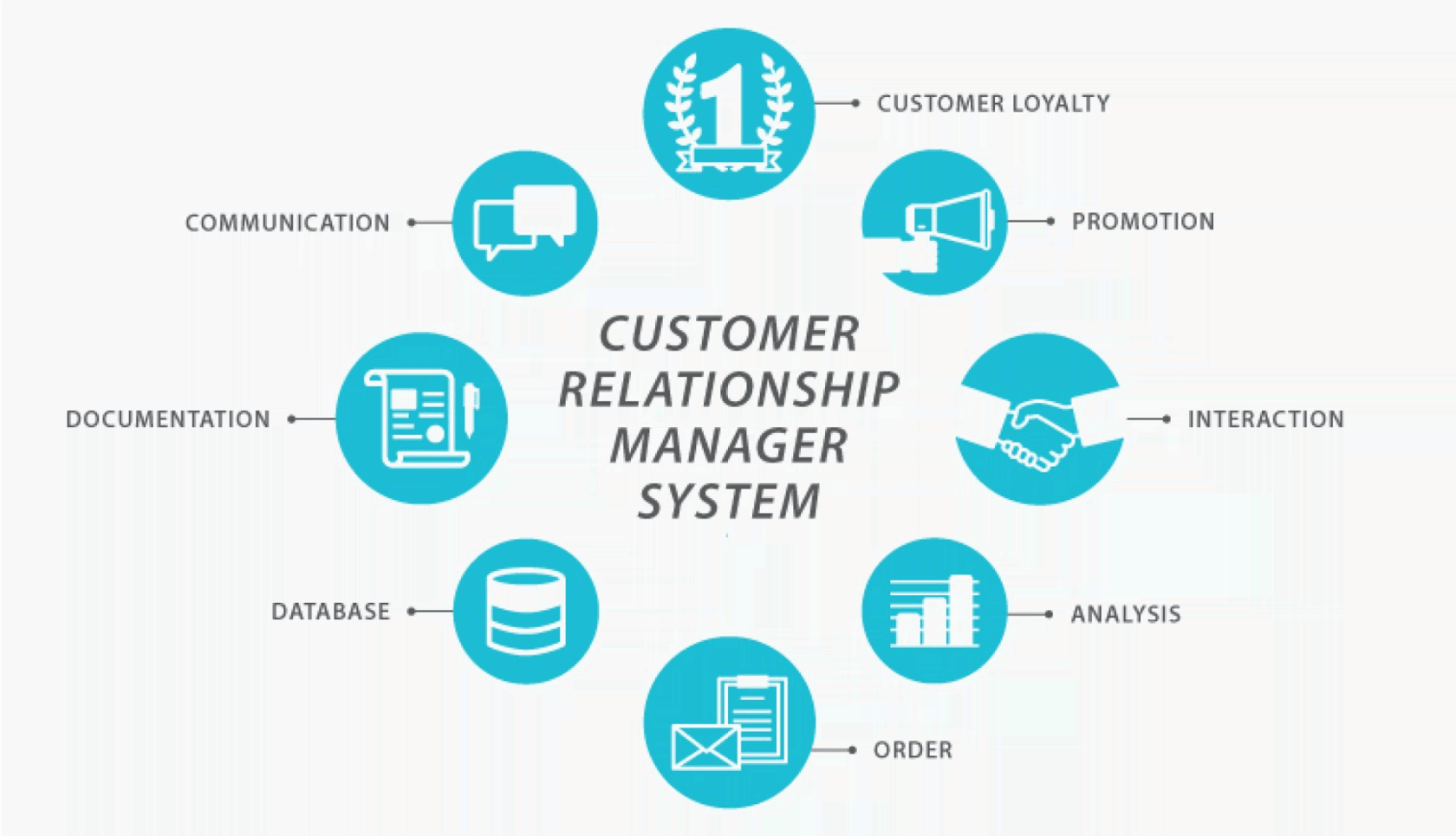 Customer relationship management system may be integrated into your business on any stage of its development. To avoid customer loss and to ensure control over marketing processes, you should launch this tool as early as possible. Both major and minor businesses that do not imply this kind of system may come across the following problems:
managers may fail to act in a consistent way;

the director will not be able to control the marketing department and its members properly;

there can possibly occur the loss of incoming calls and client requests;

It may be hard to figure out if the marketing department functions effectively.


Thus, activity analysis comes down to comparing advertising expenses with the gained revenue. Moreover, if a staff member goes on the box or quits his job, all progressing deals and gained contacts will be lost. This may result in money loss and confusion in the working process of the marketing department.
A unified and standardized form of the database;

control over managers and marketing department;

possibility to form the statistics of work effectiveness regarding interaction with potential customers;

ability to analyze different channels of client increase;

working out a development strategy;

working on sales quality improvement.

Even the simplest CRM system will be very useful for the companies that contact their customers directly and plan to extend the existing database.
There is no need for automatization in case a company only carries out the orders of several permanent clients. Retail shops also have no need to imply this kind of system as their working process is aimed at selling products here and now.
What missions does CRM system undertake
It minimizes the loss of incoming calls, requests, and emails. Data that is entered manually may be partially lost. Managers can forget, miss, or lose client requests. Automatization ensures the retention and storage of every call, email, and any other type of customer queries.
It helps to recover the expenses of a client search. Try using this system in case you invest in customer database extension, but somehow you succeed in bringing a very small percentage of potential clients to the target action of your activity chain. Data fixation allows creating individual communication methods that eliminate the possibility of client loss.
Unified data storage for easy control and registration. The administrator has no need to check managers' notes or to witness their working process. The result of communication with every client will be displayed in the system.
Standardized format of information storage. It ensures easy and convenient analysis and report-making.
Use of ready-made solutions for successful business operation and development. CRM systems have been developed using positive experience and best expert practice.
Identifying the stage of the sales funnel. It is effective to provide customers with the information that conforms to the stage of the sales funnel they belong to.
How to choose a CRM system
All systems of business automation can be divided into free and paid ones, possessing simple or complicated functionality, having various stages of data processing. According to storage type, CRM systems fall into:
Cloud (SaaS). All data is stored on the server of the software developer. The system possesses a closed source and limited functionality.


StandAlone. The system is installed on your server, It has an open code and can be tuned to the company's needs.


In search of а suitable CRM, you should pay attention to the following details:
the functionality, the ability to integrate the services that are regularly used in your business. For example, if you operate certain mailing or IP telephony services, then select the CRM that suits these requirements;

functionality should conform to your business. For minor companies, there is no need to purchase an extensive system. A basic version of saas system will be enough;

the opportunity to manage customer contact data into the system;

the ability of planning and setting up automatic tasks;

the price of CRM and developer support;

for StandAlone type, it is important to check if the code is open or closed for editing;

databook structure, the opportunity to consolidate user data into one group. It is important for LLPs that can contact you via any member of staff;

the possibility of creating backup versions.


CRM implementation cannot be carried out fast. First, you need to train the personnel, then it is necessary to transfer existing customer data and keep in touch with the clients at the same time.
There's a list of
user-generated software reviews, as well as buyer considerations for those looking to do some more research on the topic.
How much does CRM system cost
There are two types of CRM according to their price:
unlimited license systems. You buy them only once: no need to make any additional payment for backup copies or software developer support;


limited license systems. They function for a period: you need to pay a fixed license price monthly or yearly to be able to proceed using the program.

Any free CRM system has limited functionality. Still, it allows managing basic tasks of the communication between the marketing department members and clients. If you may feel the need for extended functionality, then it is recommended to buy paid versions.
The systems that function on the paid basis include built-in communications. They provide the opportunity to integrate most service types and programs used by accountants and personnel department managers.
SRM system is a program that allows structuring and storing information about every customer in the database. It gives the opportunity to track the condition of sales funnel in any sphere of your business. The system enables you to lead clients through the funnel stages with minimal risk of customer loss.

The implementation of such a system makes sense for a major number of existing and potential clients, and in case you have an intention to extend the business.

There is a choice between free and paid CRM systems that include limited or extended functionality according to the selected tariff. The data may be cloud-stored on the developer's server or on the company's own server after the installation of the required software.

Every CRM system needs regular follow-up revision, support, and service.

Speed up your search marketing growth with Serpstat!
Keyword and backlink opportunities, competitors' online strategy, daily rankings and SEO-related issues.
A pack of tools for reducing your time on SEO tasks.
Found an error? Select it and press Ctrl + Enter to tell us
Cases, life hacks, researches, and useful articles
Don't you have time to follow the news? No worries! Our editor will choose articles that will definitely help you with your work. Join our cozy community :)
By clicking the button, you agree to our privacy policy.