What is a chatbot and how to create it

A chatbot is a program that sends automatic replies to users on social media, instant messengers, and websites. With the help of chatbots, you can facilitate communication with customers using artificial intelligence algorithms that allow you to simulate dialogue with a living person.
Chatbots are a trending tool used in various commercial projects both in small and medium-sized businesses and in international corporations. The most popular ones are chatbots in the service sector which serve as a way to offload call centers and customer service staff.

Chatbots vary significantly depending on the tasks that they must solve. The easiest option is an interactive form, the most complex one is a program with artificial intelligence that imitates an interlocutor who knows how to maintain a conversation on any subject.

Chatbots also vary in terms of the place where they are used; they are used on websites, social media, and messengers.

On websites, chatbots most often act like online consultants: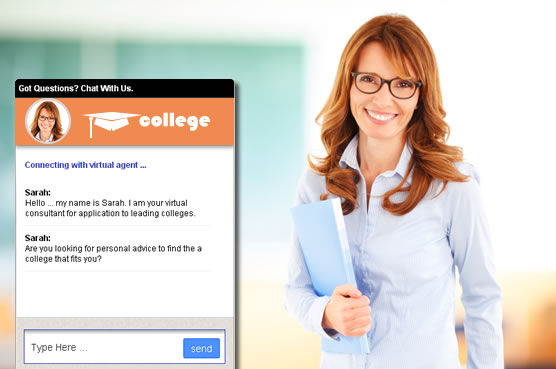 There are more entertaining chatbots on social media, but there are also options which are useful for businesses, for example, where people can search for vacant job positions and employees: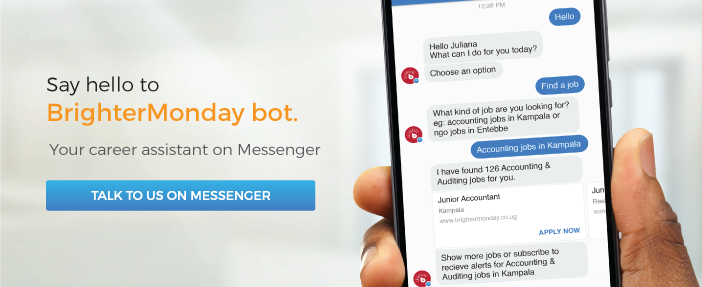 For booking airline tickets and accommodations: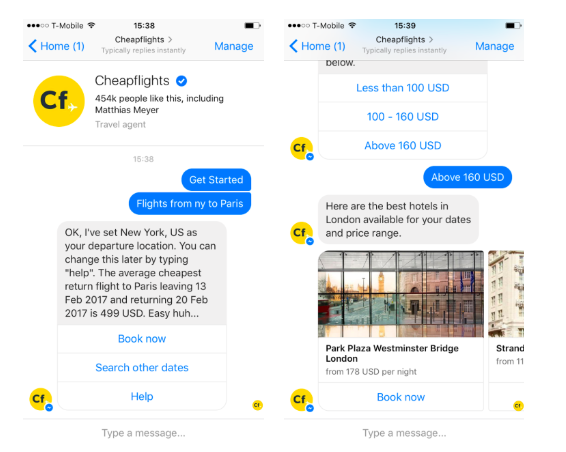 There are many chatbots in messengers which solve various tasks. In addition to customer service, such bots can be used to inform users, that is, send urgent news or online media articles: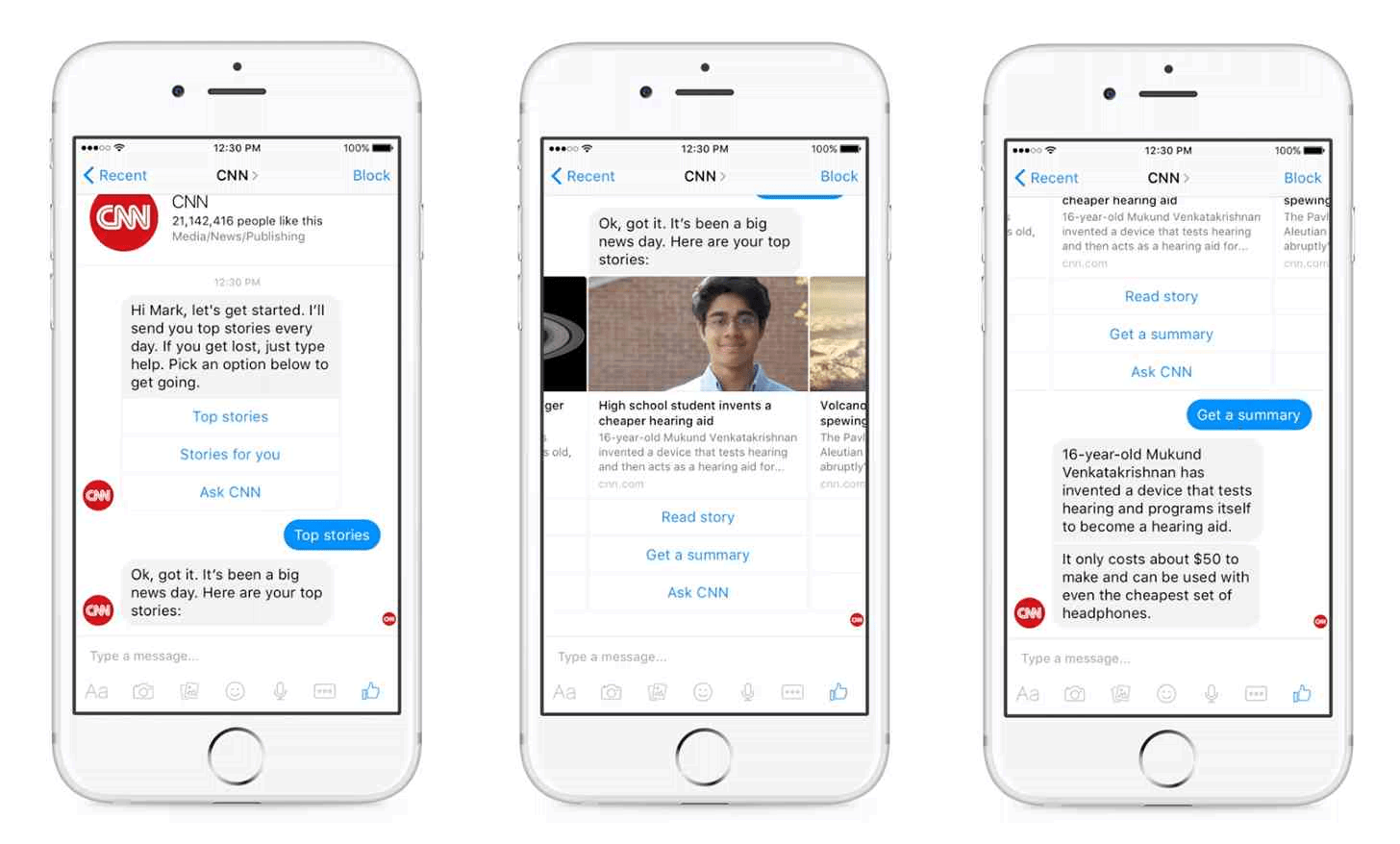 For receiving advice of a fitness coach: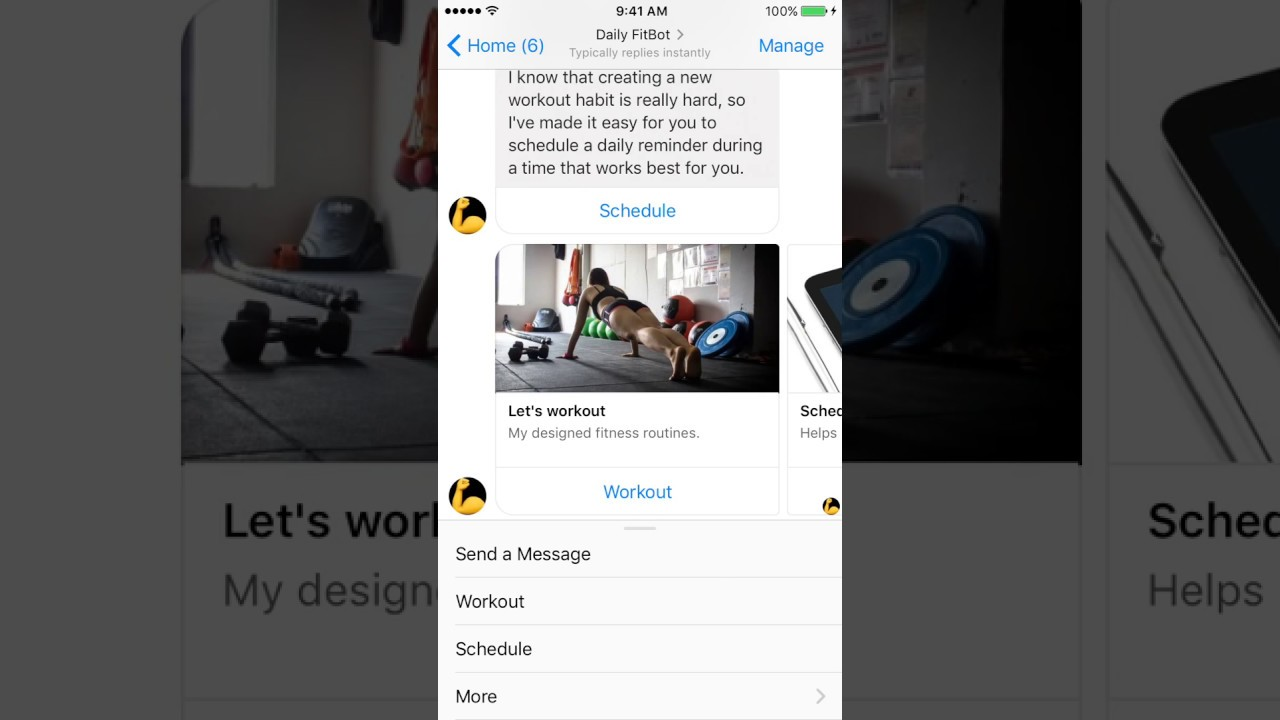 Why chatbots are useful for business
Chatbots are used by banks, mobile carriers, tour operators, restaurants, and many other companies. The development of business processes using artificial intelligence algorithms is a profitable investment option that allows you to significantly save on personnel.

For example, in 2018, the global banking sector earned more than $41 billion thanks to the introduction of artificial intelligence programs: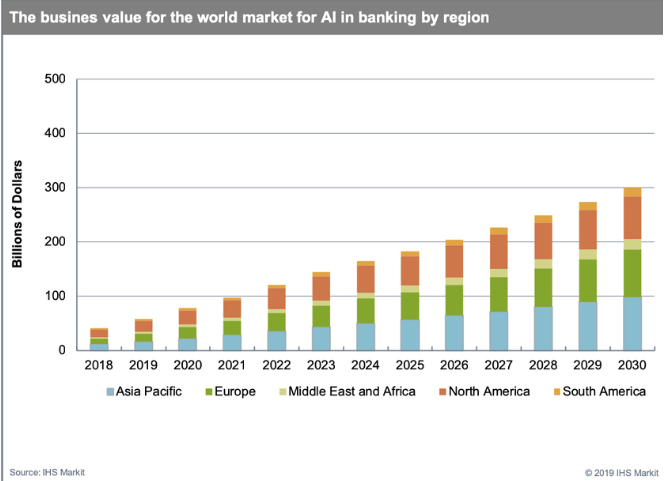 Chatbots can be used for the following purposes:
answering frequently asked questions;

gathering personal data;

booking airline tickets and tours;

making doctor or beauty appointments;

food delivery;

informing about the services and special offers of the company;

interviewing applicants before signing up for a personal interview;

supporting and informing new company employees;

employee timetable management;

transmitting meter readings and reporting accidents of relevant city services;

payment for goods, etc.

There are two ways to create a chatbot: using a team of programmers or free online builders that do not require programming skills.
The development of chatbots by programmers may require significant financial expenditures and a lot of time, so this option is more focused on medium and large businesses. Depending on the project complexity, the
cost can range from ten to hundreds of thousands of dollars, and the work will take up to six months.
Therefore, it is advisable to contact professional software developers to create complex chatbots and programs with artificial intelligence. Such tasks are performed by many companies in the IT market, for example,
Digital Studio Shatava,
Nova IT,
Nanosemantics, and
JetStyle.
Creating chatbots without programming skills
Online builders allow you to create chatbots for free even without programming skills. All you need is to think over possible scenarios of questions and answers. Or interactively provide the most demanded information to customers.

For example, this banking chatbot acts like a dialog with a customer support person where you can choose what type of assistance you need and options to choose from to solve your issue: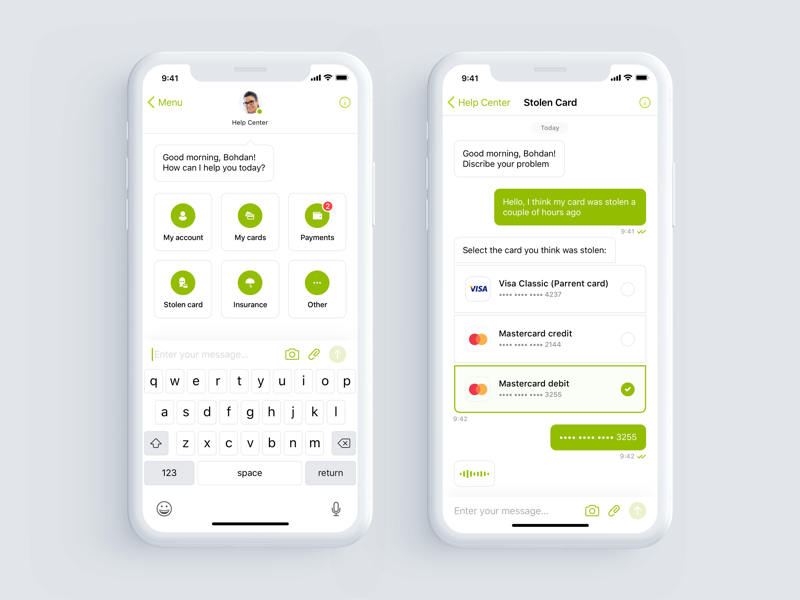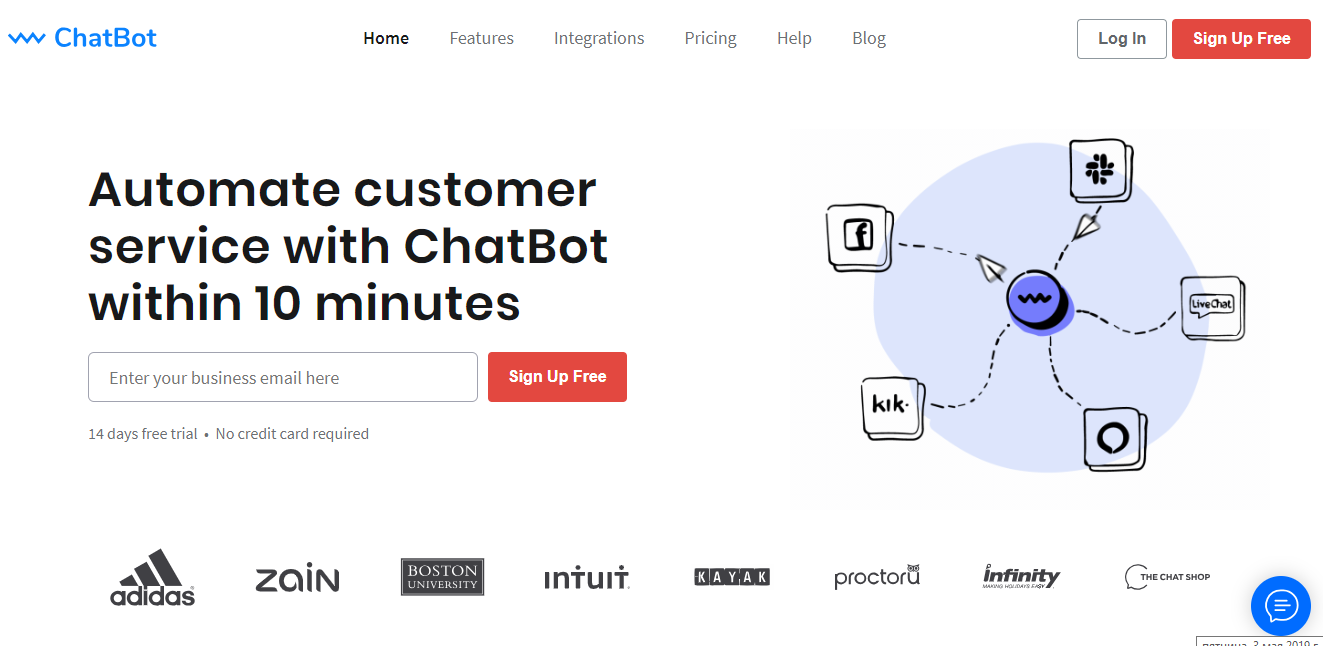 Here are the service's tariffs: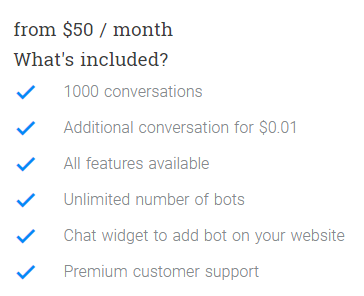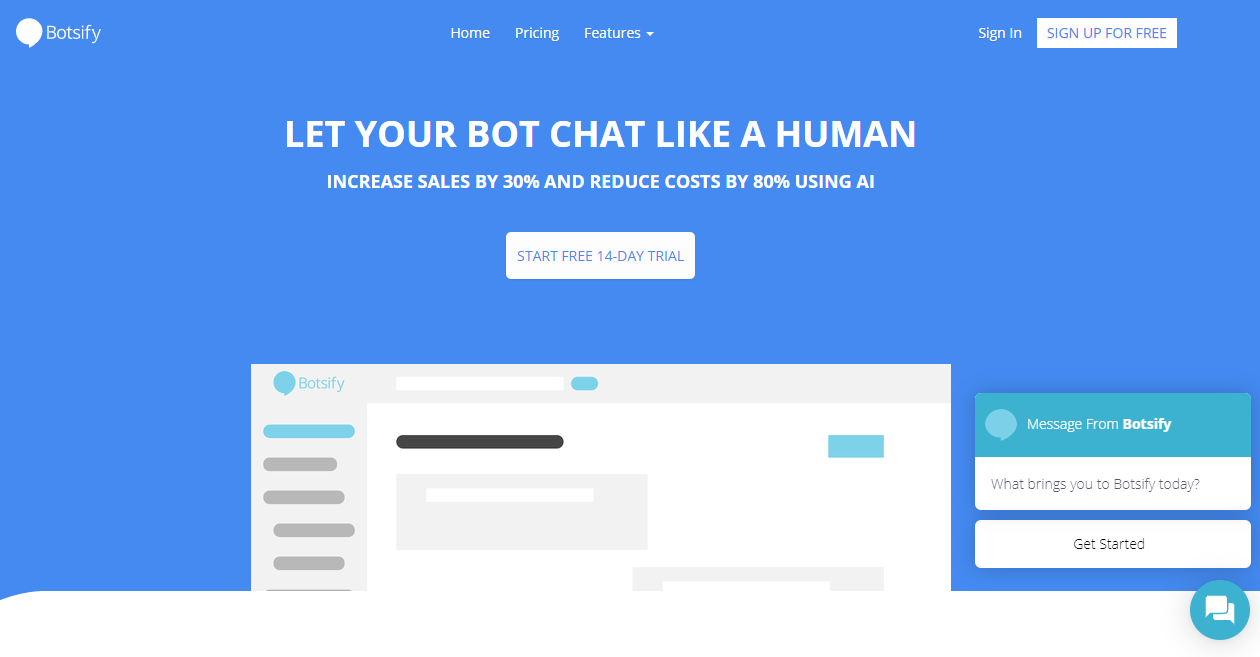 This service allows you to create text or voice programs that work on websites and in messengers. Here are the service's tariffs: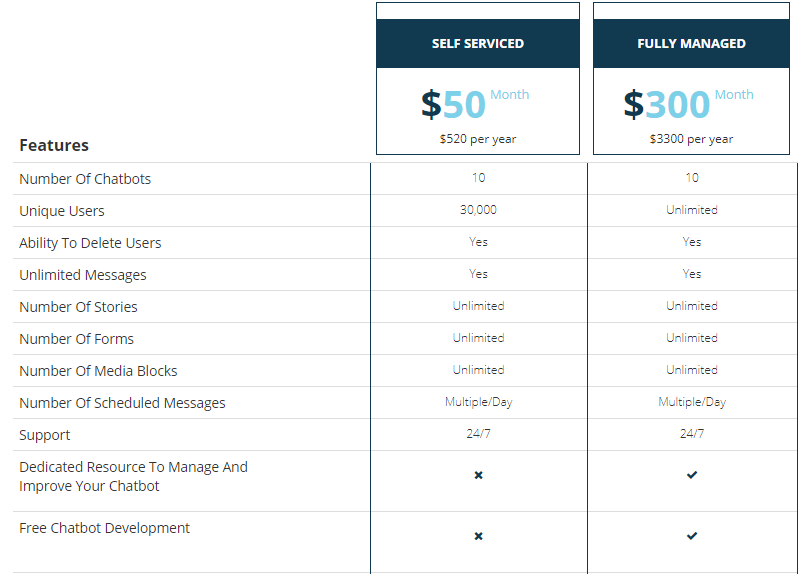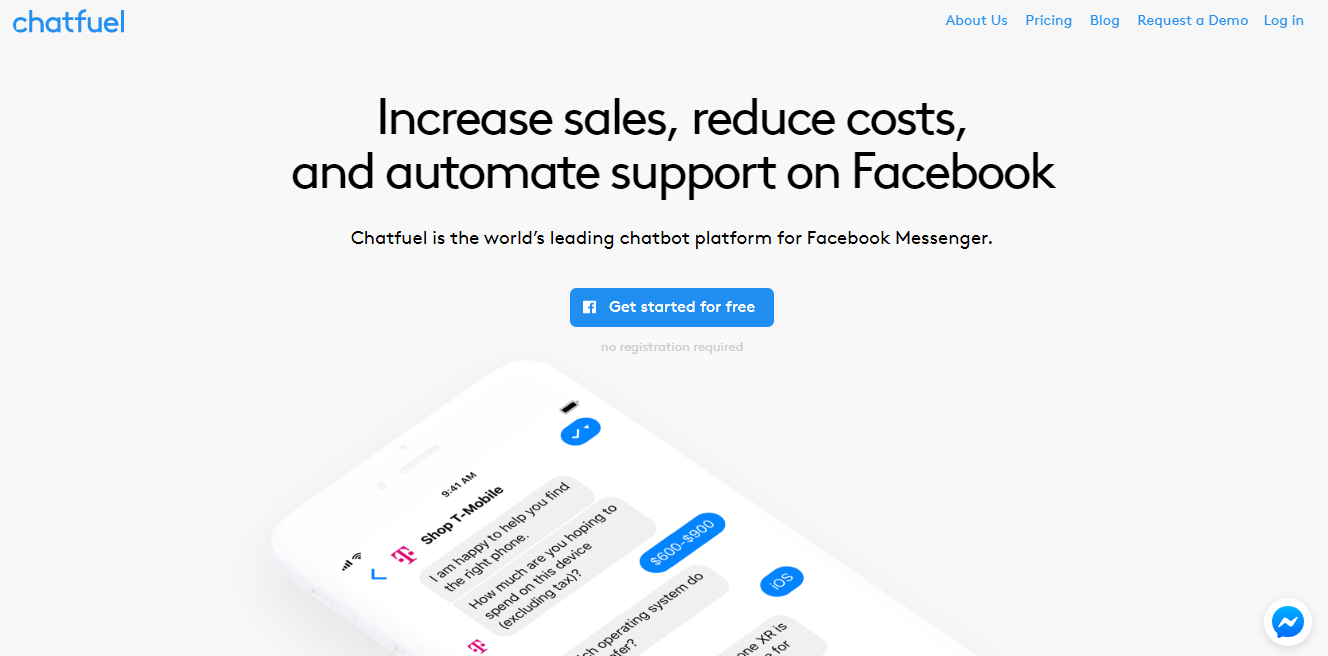 Here are the service's monthly tariffs: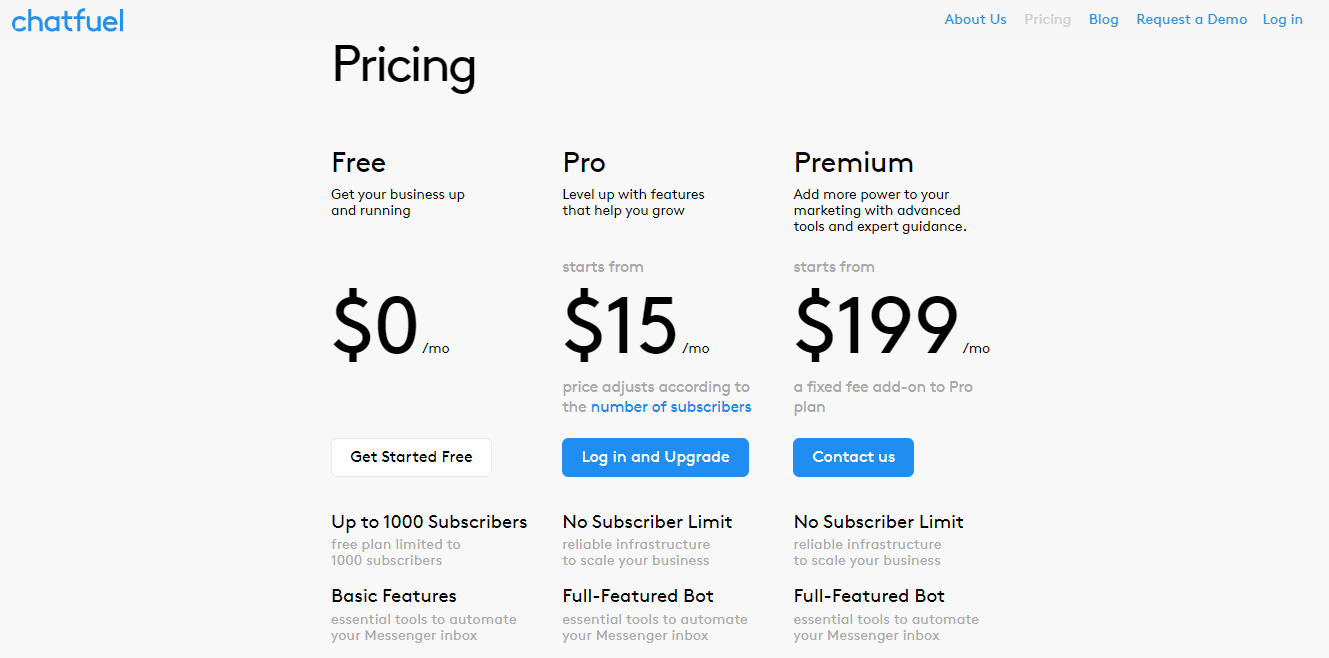 How to create Telegram chatbots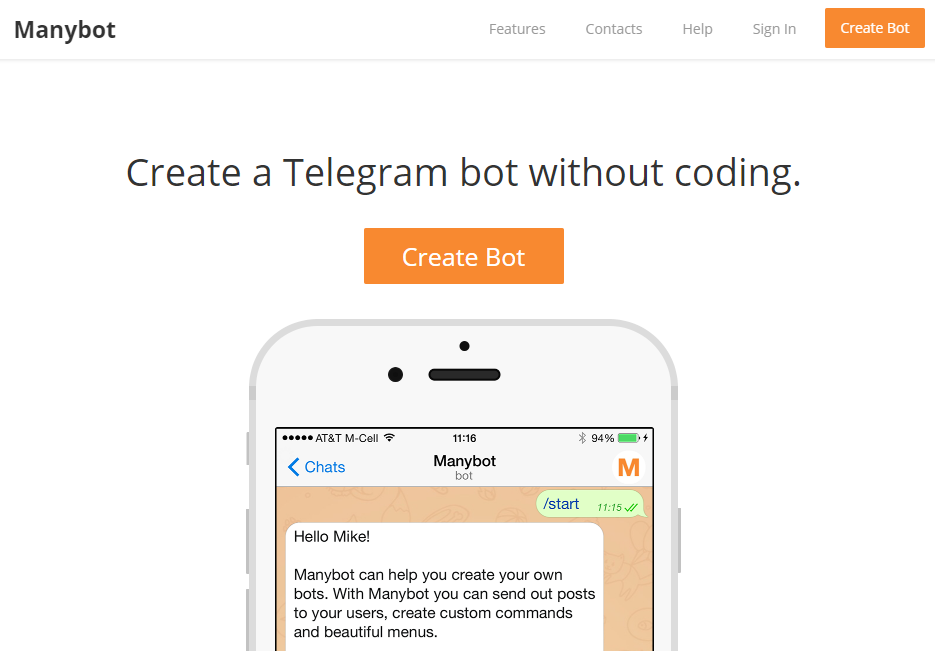 The tool is suitable for the following purposes:
sending the news to subscribers of the channel;

creating menus and your own commands;

adding order forms and feedback;

automatic posting on social media and news feeds.

Here is an example of the Telegram chatbot: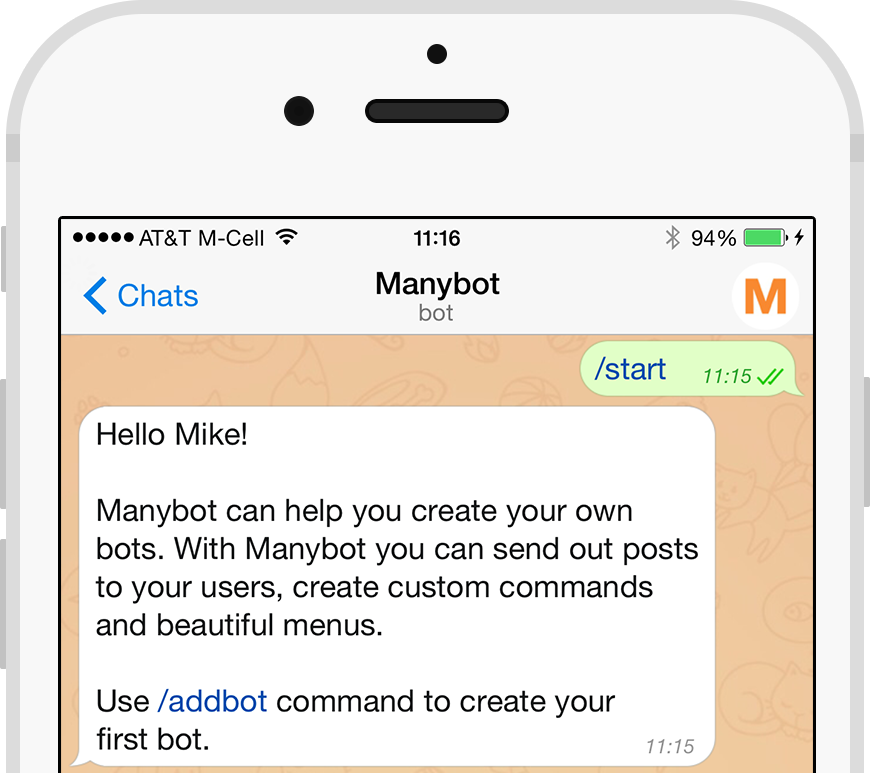 How to create a chatbot in Facebook Messenger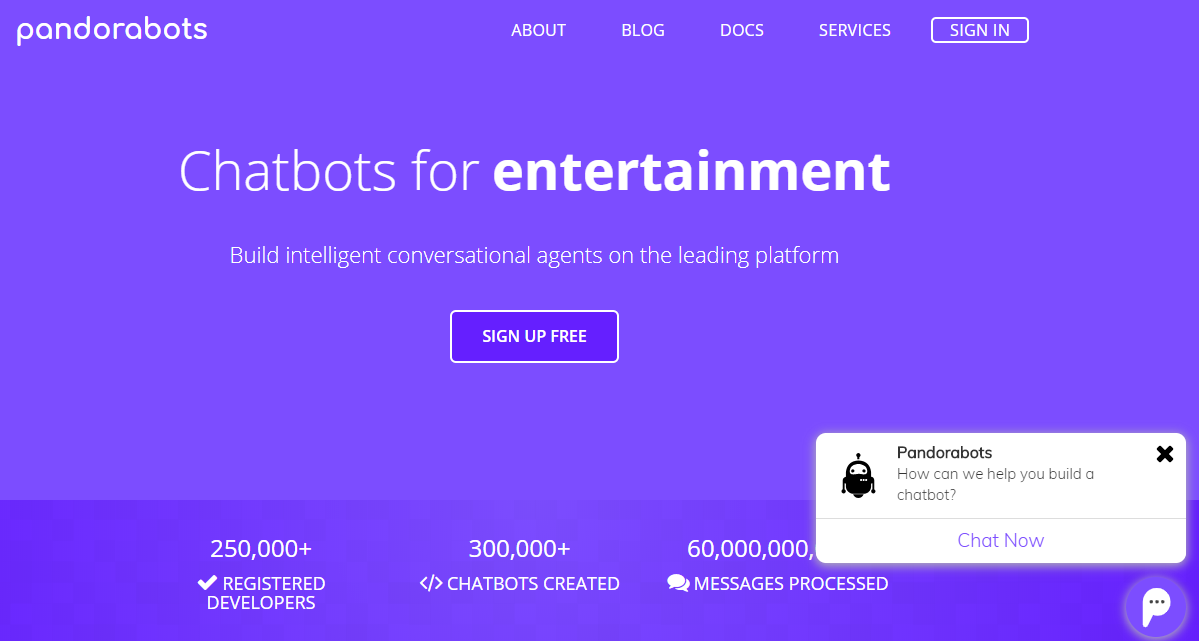 The tool allows you to develop the following chatbot options:
entertaining;

commercial;

providing technical support;

advertising;

for voice interfaces.

This builder can be used for free (up to a thousand messages per month) and in the paid version (with an increased limit):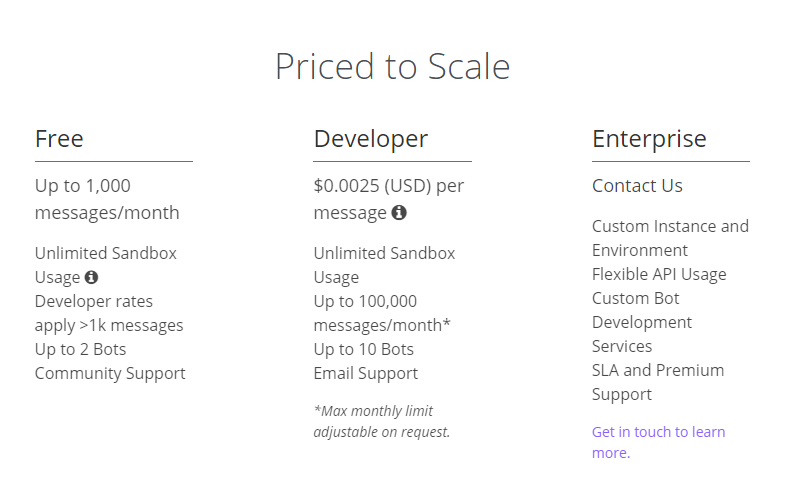 Here is an example of the Facebook chatbot: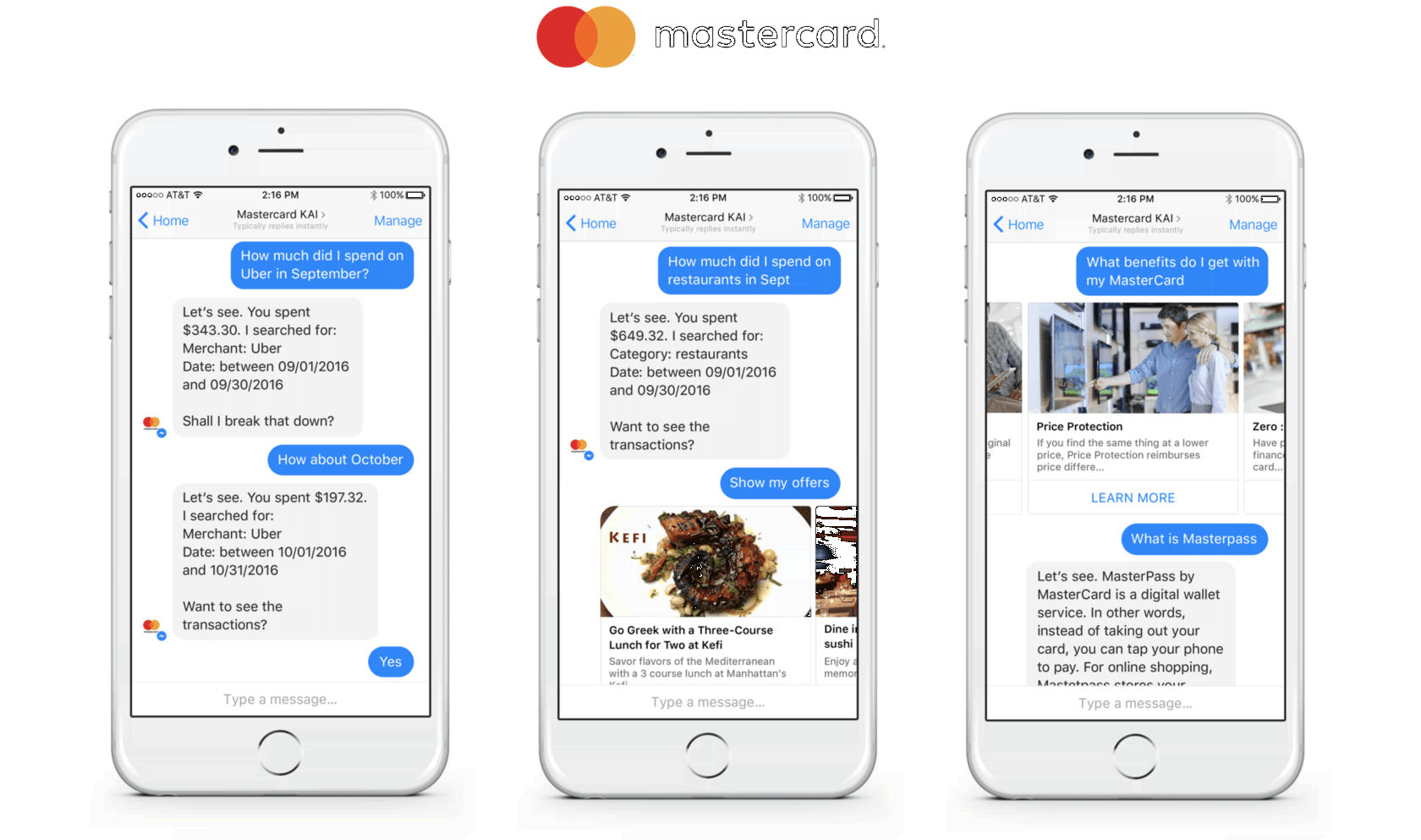 Chatbots are an effective and popular tool that can be successfully used to interact with customers, subscribers, and readers in any field of activity;


chatbots can perform a variety of tasks from simply providing answers to popular questions to creating art and literary works;


you can create a chatbot using your team of developers or on your own using various online builders;


the use of chatbots increases the conversion rate and customer satisfaction and reduces company expenditures on staff or maintenance.

Speed up your search marketing growth with Serpstat!
Keyword and backlink opportunities, competitors' online strategy, daily rankings and SEO-related issues.
A pack of tools for reducing your time on SEO tasks.
Found an error? Select it and press Ctrl + Enter to tell us
Cases, life hacks, researches, and useful articles
Don't you have time to follow the news? No worries! Our editor will choose articles that will definitely help you with your work. Join our cozy community :)
By clicking the button, you agree to our privacy policy.