Webmasters Forums: Where To Look For Help, Work And Co-Workers
Site promotion is a necessary stage of a project's development which influences its ranking and image. Some small and mid-sized business owners start looking for answers concerning different SEO issues themselves seeking to reduce optimization costs. There are some special forums and communities for webmasters that can help you to get the needed info.
While developing a new site, it's important to set out its promotion. The Internet is full of resources on various topics. To improve site ranking, analyze competitors, and stimulate traffic most webmasters to turn to the SEO-specialists and digital agencies.

There are many factors influencing the optimization price. However, almost always, it's one of the most considerable expense items. At the initial stages of the project, many business owners prefer saving money and dealing with the promotion all alone. One of the ways of getting the needed info in sites development and optimization sphere are webmasters forums.

On the SEO forums, you can learn some nuances regarded to the site promotion and find appropriate cases. Such communities have an advantage over other sources of information because there you can manually create topics, get answers from experienced specialists, and receive practical advice. Let's consider some SEO forums that appear useful today and include an active and competent audience.

The most useful SEO forums
Such resources help to find up-to-date information about digital marketing, follow the search engine algorithm changes, find some methods to raise the site's trust level and get great recommendations concerning site promotion.
This is one of the most widely visited forums on the net. Users' activity, mutual aid, numerous different topics allow the new as well as the experienced webmaster to find the needed information.

Also, there is a commercial section where you can find a co-worker, offer your services, or hire somebody for cooperation.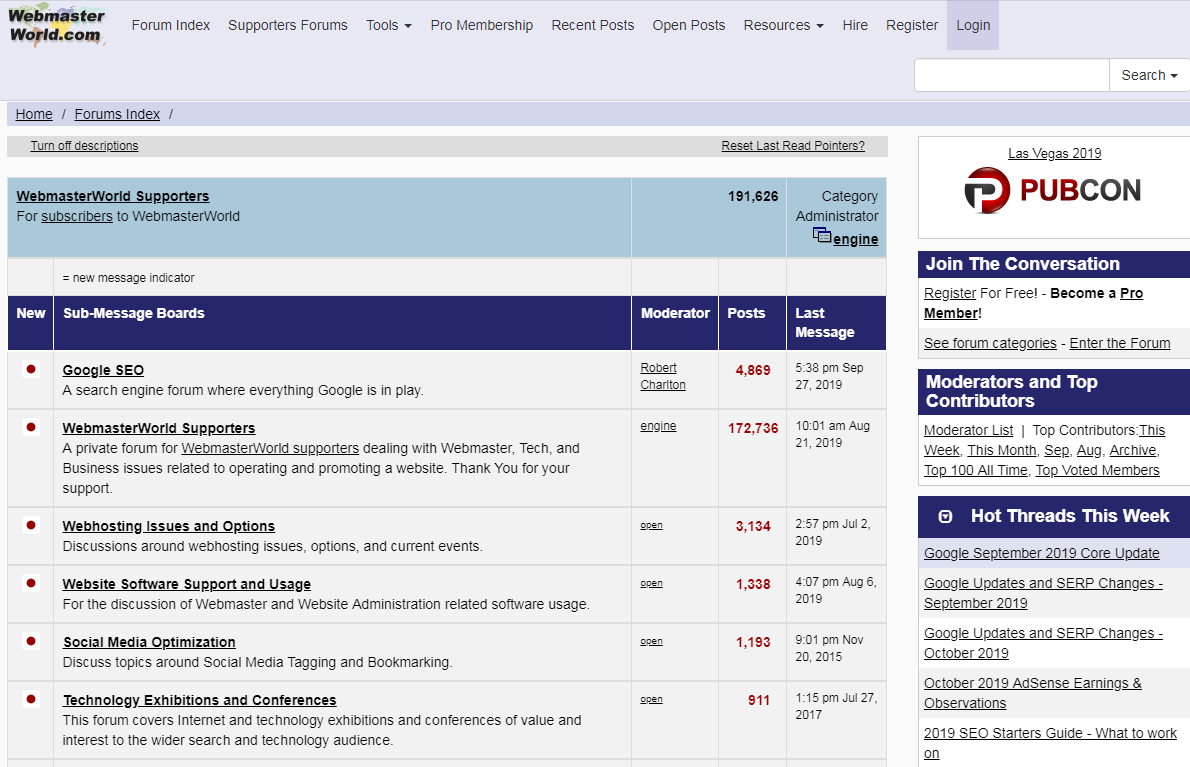 This community perfectly suits those who make just initial steps in developing and promoting a site.

Here are numerous discussions in 27 topics in the spheres of digital marketing, web development, programming, design, and even databases and business. Moreover, there is a section for beginners where you can find lots of useful advice and info provided by experienced webmasters.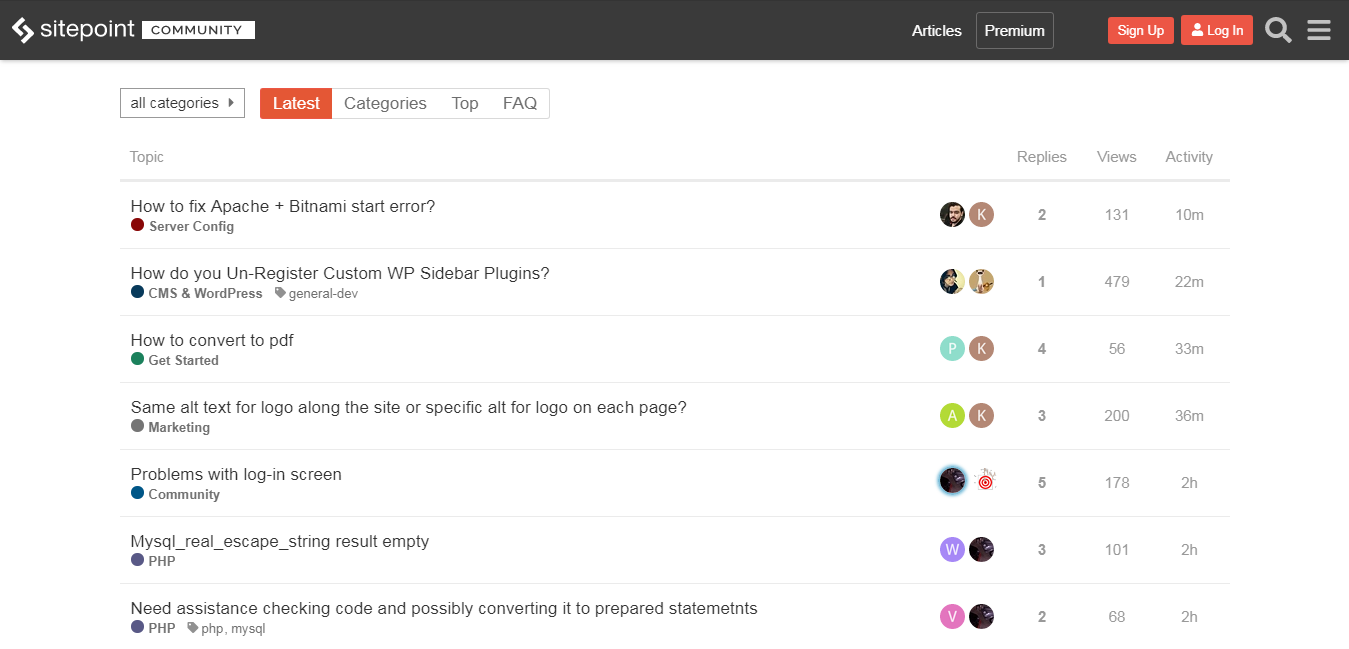 A site with a nice new feed and huge search engines and digital marketing base of knowledge. Moreover, there are several marketing tools and a marketplace where users can sell/buy sites, domains, various digital goods as plug-ins, scripts templates, etc.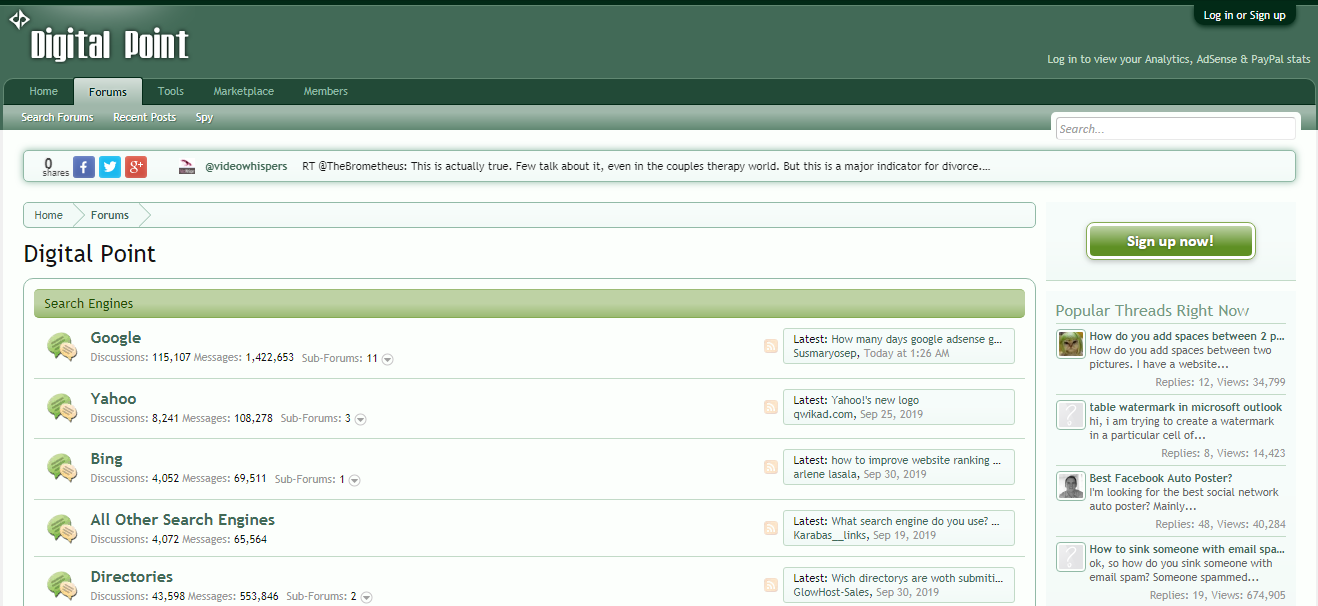 This is a large forum where you can always join a discussion concerning site promotion issues, digital marketing trends, and find much important and useful info. Also, there you can place your ads which will be shown to thousands of users. The price starts at $90 per week.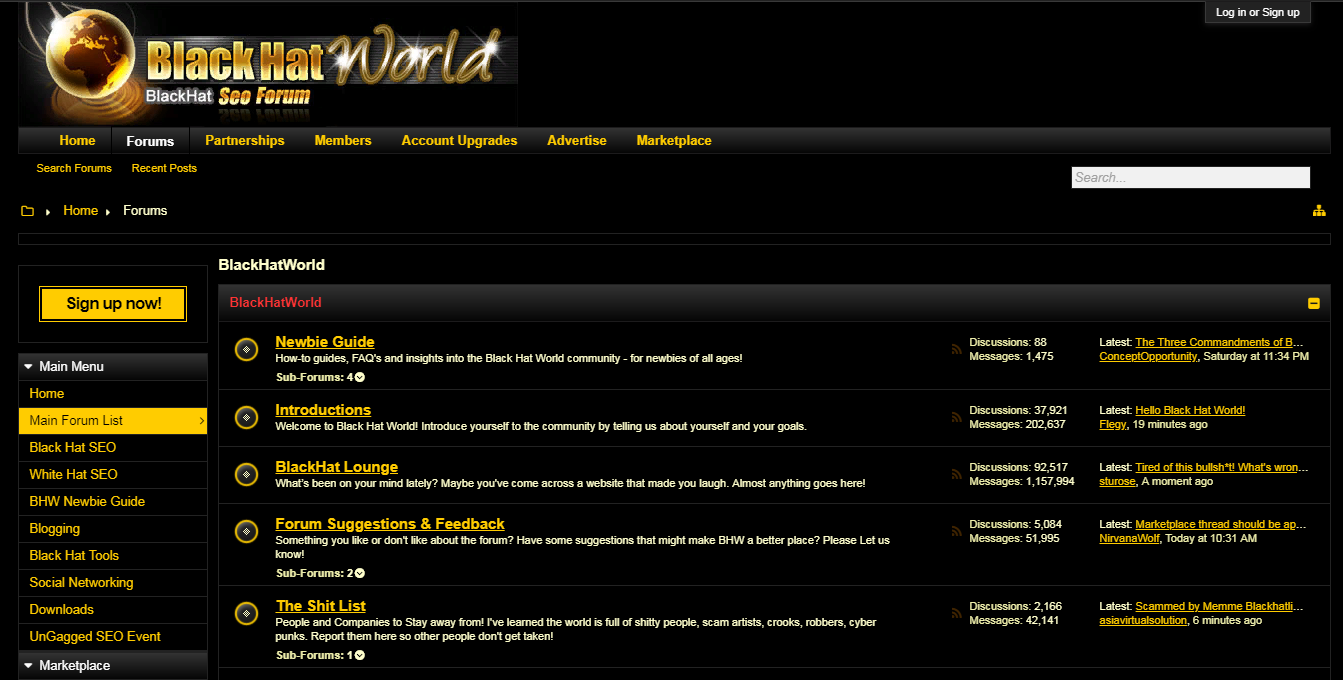 Official webmasters communities
While promoting the site, you can always turn to one of the most trustworthy and reliable sources of info for webmasters —
Google Webmasters Forum. Enter a word or phrase that describes or refers to your problem. As a result, you will have a list of topics where webmasters have shared their experience according to similar issues.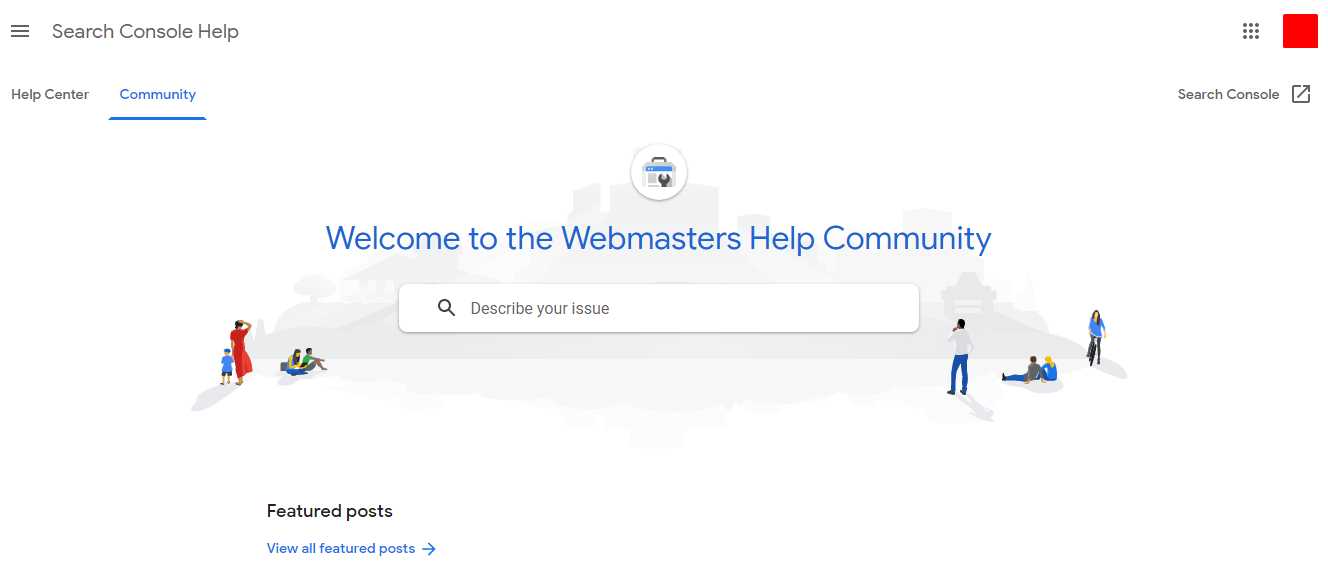 Webmasters communities is a great opportunity to find useful information concerning site promotion, get valuable recommendations, and support from experienced colleagues.

Today, there are quite a lot of active platforms for SEO-specialists where you can find answers to all the questions. Moreover, there is an alternate variant — official Google Webmasters forum.

Speed up your search marketing growth with Serpstat!
Keyword and backlink opportunities, competitors' online strategy, daily rankings and SEO-related issues.
A pack of tools for reducing your time on SEO tasks.
Found an error? Select it and press Ctrl + Enter to tell us
Cases, life hacks, researches, and useful articles
Don't you have time to follow the news? No worries! Our editor will choose articles that will definitely help you with your work. Join our cozy community :)
By clicking the button, you agree to our privacy policy.