The Best Ways To Find An Email Address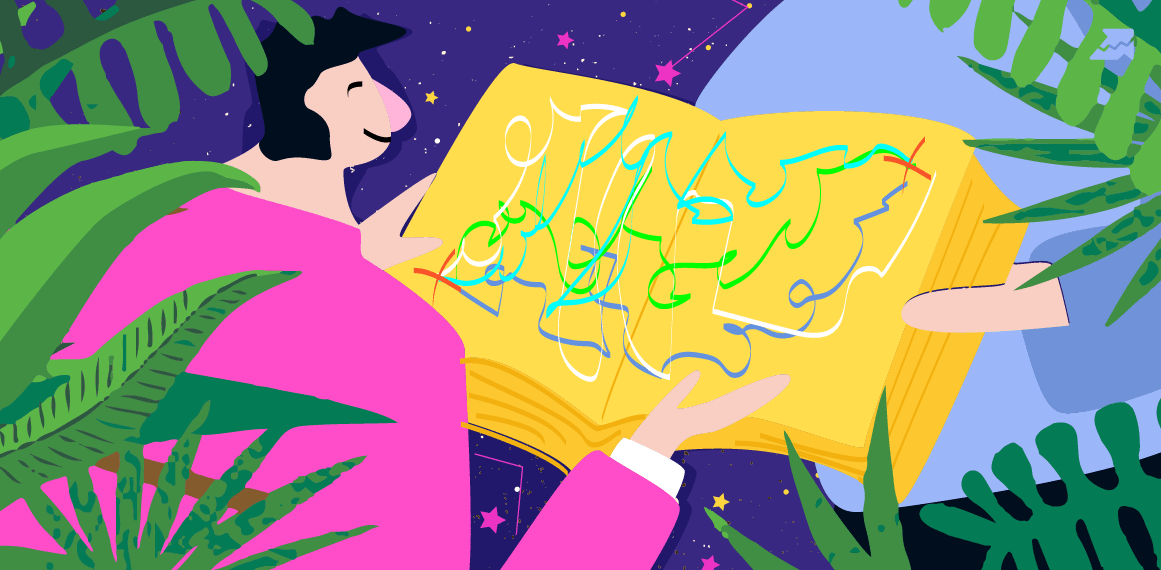 Over 2.5 billion people use email daily. Email marketing is still one of the most powerful ways to get new clients. But your emails need to reach the right person. Not just to ensure the success of your outreach campaign, but to prevent any negative effects from sending to the wrong address.

Using incorrect contact info can, directly and indirectly, impact the deliverability of your emails. It's the first roadblock that can cause just a couple of people not receiving your email, but can also result in no one getting any of your emails, in all future campaigns you send out. Here's how that works:

Why the right email counts (and the wrong email hurts)

When you try to send an email, and it can't be delivered, you will receive an automated email in response. This is a bounce-back email. Your email has passed through a series of mail transfer agents and it can't be delivered, which means it goes back to you.
There are generally two types of bounce back emails: soft and hard. In soft bounces, your email is experiencing a temporary issue, usually caused by the mail recipient, and not your servers or the address itself. These can be caused by overloaded inboxes or temporary server outages on the part of the recipient. The bounce back email will usually indicate you should try again.
A hard bounce indicates a more severe issue. Serious, because it's usually on your end. It may be you have the wrong email address, or an email address has changed or changed servers. It can also be caused by
blacklisting
, or by blocking your website or email address. And that has an impact on your business.
The dangers of unopened emails

If you've been blacklisted, it's probably being flagged as spam. Many things contribute to your emails ending up on a blacklist. A few tips to avoid the blacklist and bounce backs:

Set up email verification
.
A two-step verification process during sign up ensures your emails will go to people who have verified they're looking to hear from you.

Ask readers to add you to their address list
.
Whether you do this in bulk during your sign up process, or you add a personal note to a contact, make it common practice to ensure you ask anyone who wants to hear from you to add you to their address list.


Low open rates are often an indicator of a spam site. If you haven't curated your email list recently, checking for abandoned emails and other problems can improve your list. You can also set a drip campaign to send an automatic email to recent subscribers who aren't opening or engaging with your content, to remind them they can opt-out. There are plenty of ways to improve your email deliverability to keep you off the blacklist.

How to get off a blacklist

Blacklists and spam lists can be tough to get rid of once you're on them, but there are ways to improve your domain's reputation. One of the major ways to reestablish your domain's security, legitimacy, and reputation is through transparency and committing to quality content. But that doesn't mean you can't employ a few tricks to improve your email lists and find the right contacts for your business.

How to find the best email address

So. You've created great content that you know will bring attention to your business if you can just get it in front of the right people. Who are these people? How do you find them? Analytics and brand research may give you a list of the names and customer profiles you're looking for, but how do you make that vital connection?

For, a company partnership, or to someone who can offer you more leads, or a bigger social media following, it can be trickier to track down an email address. Some companies want to keep that information private, to protect against malicious attacks or simple invasion of privacy. But for most, the information is widely available as long as you know what you're looking for.

It is possible to find almost anything on the internet if you search enough. It's important to remember that you're looking to build a professional relationship, and that means respecting the boundaries of your contacts. Buying or renting email lists can violate privacy and consent laws. As we've covered, it's very easy to get a bad reputation online. If you want to be 100% safe, curate an opt-in email list, and remember to ensure anyone on your list can clearly opt-out of receiving messages from you. Otherwise, make sure you have an opt-out option in your footer and your company details.
There are a few easy tricks for finding more obvious email addresses. If you're trying to contact a company about a partnership, that company's website is a great source of information.

For example, let's say you're a lifestyle blogger interested in affiliate marketing with a green baby company, and you're not sure how to get in touch. The first place to check is the website. Not only will it give you information about the company, but the About Page can also give you the name of anyone who handles partnerships or affiliate marketing.

Some companies even offer individual pages for members of their team. That can tell you something interesting about the person you're emailing, and it might even help create a more genuine connection.

Suppose you click that "Contact Us" and you end up with a text box? No email option. No fear. Try subscribing to the company newsletter. For reasons we've already talked about, most newsletters have a name attached, to avoid a spam filter. Check out newsletters for a contact you can actually talk to. If the email has a no-reply, which is always a possibility, try step three.
Finally, it's not as tricky as you'd think to search out someone's email address. If you're looking for a business contact, you're not looking for a personal email. So take a guess. If you have the name of a contact, and you know the company domain name, keep it simple and try variations, like
janesmith@greenbaby.com
or
jane.smith@greenbaby
. Professional emails are all about clarity. It's not going to be obscured.
Sometimes, the basics don't work. You don't have a contact name, or domain names have changed. For these searches, there's WHOIS.
One of the ways to ensure authenticity on the internet is through verification channels that include providing real contact data, including brick and mortar address, contact numbers, and alternative emails. This information is stored on the WHOIS database every time companies, organizations, or individuals register domain names for themselves. WHOIS keeps all this information in a
database that is fairly searchable.
Be aware that not everything is searchable, thanks to private domain registration. Some companies opt to pay for WHOIS private domain registration, to protect from malicious email attacks.
If you have a name and company, but their domain is private, you might be able to pull off a simple Google search to get the information you need. To search Google for an email address, follow these steps:
On the Google search page, type in a search string, like "Jane Smith, email." Or "Jane Smith, contact."
If you're not getting anywhere with a basic search string, try going deeper. Use site:companywebsite + [name] + contact
If you're still seeing a lot of unrelated links, it's possible to take your reasonable guesses from earlier and add them to your search query. Company emails follow uniform structures, but the format can be tricky to figure out. It works like this:

site:companywebsite.com + name@companyname or site:companywebsite.com + name_lastname@companyname.

You may have to try a few of these to get a hit.
If you're following and engaging with someone's work, you may be able to just ask them for an email to get the info you're looking for. If you don't have a relationship, check their profile. If someone is open to connecting, they may provide their preferred email in a Twitter bio or a Contact Us on a Facebook page.
If you have a LinkedIn account you may be able to message contact or view their email, unless they are on private.
If the person you're trying to contact has shared their info on Twitter, you can search their entire Twitter timeline for the info. Use the Twitter search, and type the word "email." Add from:[twitterhandle] and you can see any mentions of email from that person, so you don't need to ask for information directly from them. You can also enter these into a Google search, for better results.
If you still can't find the info, check through your own contact list. If you've been following the person you're trying to connect with, you may have more info than you think. Check your own email lists. Competitors and others in your field may be following you without you even noticing. And don't be afraid to ask your own contacts. Sometimes, a mutual friend goes a long way toward establishing trust, which makes it possible to connect.
If you're still struggling, or you're just looking to make this search easier, there are tools available that can help you simplify your search. Some cost a subscription fee, but there are plenty of free widgets, extensions, and web-based services that can help.

It's not just the right email...tailor your message

Email marketing is important. Whether you're trying to contact someone for an affiliate or partnership, or just looking to build your email list and strengthen your leads, getting those email addresses and getting your content in front of the right eyes can make all the difference to your marketing campaign, and your company overall. There are plenty of search tips and tricks to improve your email list.
When you can't find the information you need on your own, the solution can be found with tools like Clearbit extension for Gmail, or Snovio. Most people's information is available online, but using unscrupulous channels, such as buying email lists can negatively impact your business, and your relationship with customers, clients, and other businesses.
But it doesn't stop there. Once you've found the right contact info, make sure your email fits the person behind it. Don't blast emails out with the same, generic message. This will not only give you a low conversion rate but might get you flagged as spam. And that would be a waste of all your contact finding efforts. If you're not sure how to create a well-written tailored email, there are plenty of
copywriters available who can do this for you. After all, they are used to pitching stories tailored to various types of outlets. So why not apply the same principle to a prospective client? Asides from their email address, there is plenty of information available online the writer can use to personalize your emails.
So make sure your precision in targeting doesn't stop at the quality of the contact info but is applied to the content of your emails as well.
Found an error? Select it and press Ctrl + Enter to tell us
Cases, life hacks, researches, and useful articles
Don't you have time to follow the news? No worries! Our editor will choose articles that will definitely help you with your work. Join our cozy community :)
By clicking the button, you agree to our privacy policy.